Is it too late to fall in love? When is too late for a final adventure? Do our lives ever need to be predictable? What if someone walked up to you one day and completely changed your life? Is anything ever certain? These are all questions at the centre of Simon Stephen's 2015 play, Heisenberg. A show that also marks director Matthew Jocelyn's exit from Canadian Stage.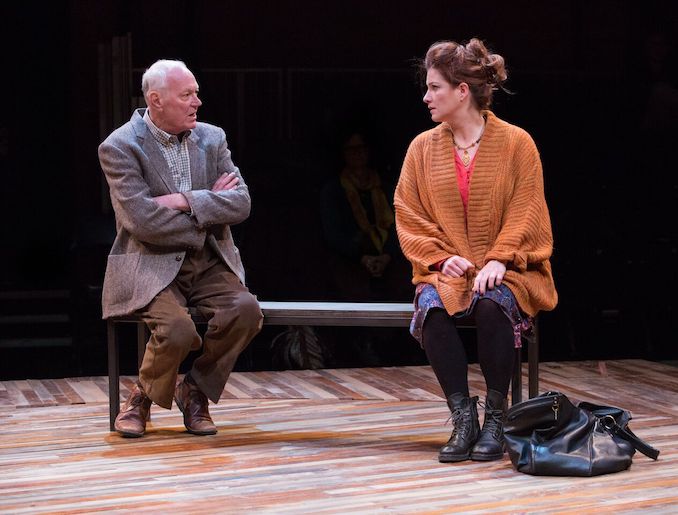 The Berkley Theatre downstairs space was stripped back and intimate to reflect the relationship between Georgie and Alex, one a forty-something loose cannon, the other a seventy-something butcher afraid to retire. The simple staging choice by Teresa Przybylski was filled only with the emotional clutter of the two leading characters.
The slow revolve and in-the-round staging was a nice way to make the audience feel as if they were invited into Georgie and Alex's bubble. End on theatre can be a bit of an intimacy killer, and it was all the more engaging to witness every angle of this unlikely pairs relationship as it unfolded.
The story is built on scientist Werner Karl Heisenberg's theory of uncertainty, which says that it is impossible at any given moment to know both the position of an object and its momentum or direction. This could apply to both Georgie's illusive son and Alex's chance positioning when he met the woman who would go on to reinvigorate his later years.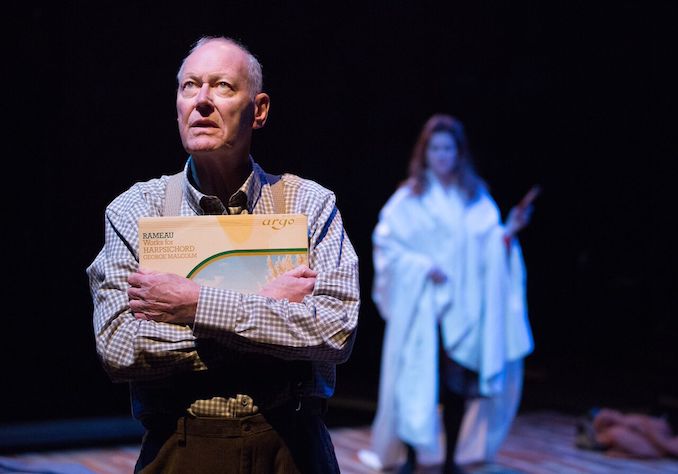 It was a treat to watch an improbable relationship play out and I like the way Stephens touches on the taboo of old age and sex drives. Carly Street and David Schurmann were a delight to watch as they brought the wants and desires of the two characters alive.
I enjoyed the fluctuating pace of Georgie and Alex, who seemed to start off on different tempo's and then collide (perhaps a nod to the momentum of Heisenberg's theory?) and I think I enjoyed the somewhat abrupt end to the play, although I was secretly hoping for a fuller resolution. That is life I suppose; we don't always get our resolutions…so perhaps its best to live in the now.
At 85 minutes long, Heisenberg is a tasty slice of drama for those looking to ponder the meaning of life inside the warmth of theatre on a cold wintry day.
Heisenberg runs at the Berkeley Street Theatre until December 17th.