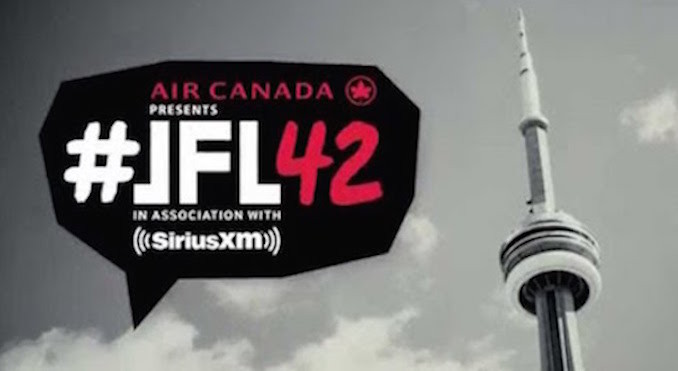 Another year of Toronto's biggest comedy festival has come and gone. In just 4 years running, #JFL42 (the hashtag is silent!) has ballooned into an equal counterpart to the iconic Montreal festival that gave it its name. Oh, if you didn't clue in – JFL stands for Just for Laughs. 42, is for the 42 acts from here in Toronto, and across Canada and the U.S (and elsewhere across the globe) who descend on the city to practice their dark arts! JFL42 sprung forth from the ribs of that long-running Montreal festival. Mmmm, those smokey smokey Montreal ribs
This year, record numbers of comedy crowds came out in droves to see this decidedly unique (and still relatively new) festival format. A 43% percent growth overall with over 63,000 in attendance!
Yes, v. impressive. V impressive indeed. But then again, those are math things – and math things give me gas. So let's move on!
This year's #JFL42 featured more headliners than ever before. And the lineup this year featured an abundance of homegrown talent (not to be confused with the actual "Homegrown" showcase that happens every summer at the Montreal festival.)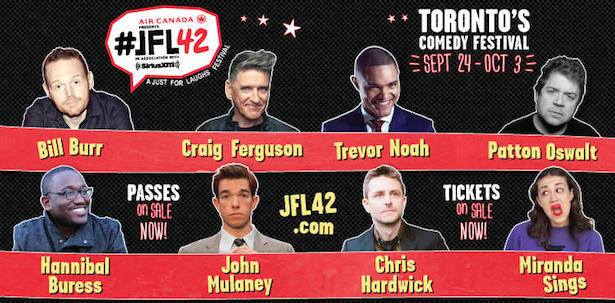 Toronto heavyweights like Arthur Simeon, Pat Thornton, Ryan Belleville – and the infamous Scott Thompson. Montreal exports and expats like Faisal Butt (winner of last year's Canada's Top Comic for Sirius XM, a major festival sponsor) and DiAnne Smith.
New talents joined the ranks this year like Canadian Comedy award nominate sketch duo Ladystache (they climbed the comedy charts on iTunes last year with their Comedy Records release So Many Wolves – and Steph Tolev took home the CCA in 2015 for standup!) Also joining the ranks of the 42 this year, standup/podcast power pair Jess Beaulieu and Natalie Norman with their hit live show/pod hybrid The Crimson Wave. Yup, it's about periods – deal with it!
Aside from a laundry list of Toronto's own comics making the cut this year, the festival boasted more headliner shows than ever before – with 8 acts playing the Sony Centre during JFL42's 10-day run! I had a chance to catch 5 of them, and here it goes!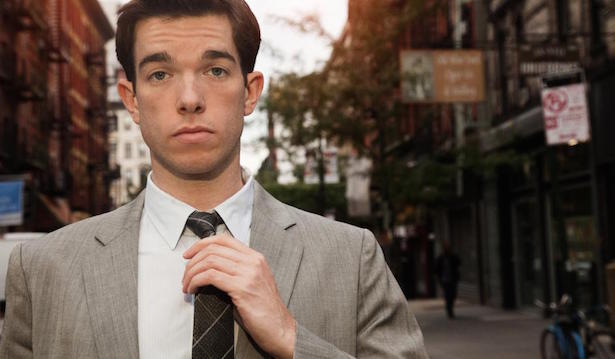 JOHN MULANEY
I've only seen passing amounts of Mulaney's standup, to be honest. Not that he's not my cup of tea, I'm just more Mulaney-familiar from his recurring roles on Kroll Show. And if you ask me, by the way – there's no such thing as too much tuna. Mulaney plays up his persona – an Irish Catholic kid from Chicago who takes the stage with traits that resemble more of a nebbish New Yorker. Mulaney is at this point a seasoned storyteller, criss-crossing the stage comfortably meandering in an out of anecdotes, life stories, incredibly tight crowd work – and woven together with observations on the world we live in right now. He talked Trump (everybody at this year's festival talked Trump, no surprise) And a killer story about his parents' divided opinions on "Slick Willy" (for anyone born in the 90s who doesn't pay attention to ex-Presidents, we're talking about Bill Clinton). He hammered out a well-honed story about meeting the President as a kid, and how Bill and his mother went to the same alma mater. Huh, say that three times fast.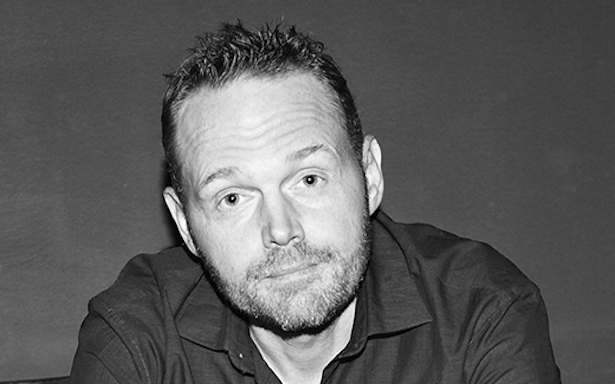 BILL BURR
Everyone went to see Burr. If you're coming up in comedy now, he's one of the keepers of the throne. Up for debate, but I'd say Burr, CK, Schumer and (as always, Silverman) might be the reigning hierarchy of standup. Again, it's debatable. And this year's festival was stacked with comics from across the continent who would make for a very close 2nd. What I (we, I'd say) love about Burr is his absolute unapologetic Fuck-You'ness. Look, there's a lot of bullshit flying around these days about "political correctness killing comedy" which is absolute horse shit. We happen to live in a very instant, open time. Social media and social change have changed comedy – but that's what happens. Things evolve. It's important for comics not to lose sight of the fact that it's our job to go up on stage and talk about the things that are happening in the world, in the current culture. And now, there are more open channels for audiences to weigh in with their opinions. Do we apologize for everything? Fuck to the no. But do we listen to what people are saying? We sure should. Comics can talk about things – if they know what and why and to who they're saying it. And because of that, we venture into the darker waters where others dare not go! Burr is a master of that. Part storyteller, part bullshit-caller, he packs a mean and well-developed punch. He has a way of grabbing the crowd by the scruff of the neck and taking you with him. If something fucked up is happening in the world, that's often the first place he'll go. He'll point at it and go "Look! Don't look away – look at this. Let's talk about this". Kind of like you do to a puppy when it shits on the hardwood. Bill Burr shows us our collective dog shit.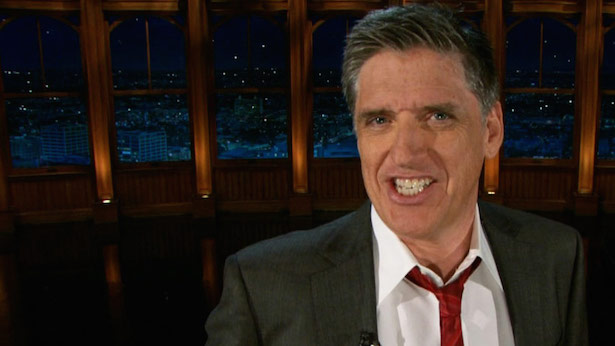 CRAIG FERGUSON
I've actually never seen Craig Ferguson's standup. Like most people from the midwest, I know Craig from the Late Late show and the Drew Carey show before that. But hey, Scotland has a pretty decent track record of churning out funny people. Ferguson took his own shots at the 3-ring circus that is the Trump campaign, and wove in and out of topical observations and pop culture musings that still bore a faint resemblance to his tenure as a monologue man. But we also got the raw, real standup form of Ferguson – bits about his personal life and his misadventures in American network television. His life at 53, and the transition from sex, drugs and booze to kale, vegan food and life as a more well-rounded comic. As expected there was a lot of ammo on what North American looks like to an outside observer living on the inside, and the not-so-nuanced differences between Canada and the U.S, Hollywood North and Hollywood.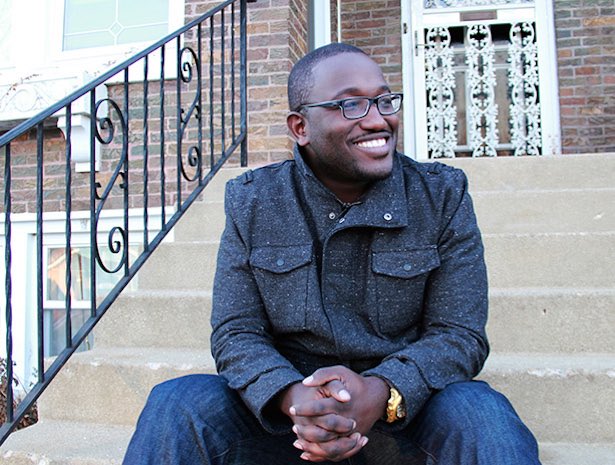 HANNIBAL BURESS
Hannibal Buress is now notorious for a set he performed in late 2014, where he called out comedian Bill Cosby for that whole "raping women for decades and getting away with it". It was that taped standup set from Buress last year that exposed Cosby's crimes to the general public – until then, it seems, it was a widely kept secret in comedy, and showbiz as a whole. That set may have been Buress's "TIG moment" (when Notaro took the stage at the Largo in 2012 and opened up about her Cancer diagnosis and a slew of life crises in a set that's been hailed as 'instantly legendary')
But aside from the now-famous Cosby set, Hannibal Buress has been working his way up the comedy food-chain for years, cementing himself as one of the best young standups in American comedy today.
Buress's set at the Sony Centre felt like a comedy special in the making. In a seamless 70++ minute set, he transitioned between his own personal life, and pop culture. Dating, sex, standup. And of course, politics. The many problems of life in America. And with the help of his own on-stage DJ, a string of BRUTALLY funny dissections of some of the biggest hip hop songs (and unexplainable radio hits) of the last 2 decades. He ripped into Iggy Azalea's nauseating hit Fancy with no mercy, and it had the crowd in tears. Tupac's lyrics and Kanye's persona were on the chopping block too. He also went toe to toe with a rowdy heckler (rare at a JFL42 headliner gala) and eventually tossed the crowd member out of the show.
Another highlight for me, was Chicago export and local comic on the rise Mark James Heath, who destroyed with an opening set for Buress. (Particularly proud moment for me, Heath is a friend who co-hosts the Runnin' At the Mouth podcast on my own Talkhole Podcast Network)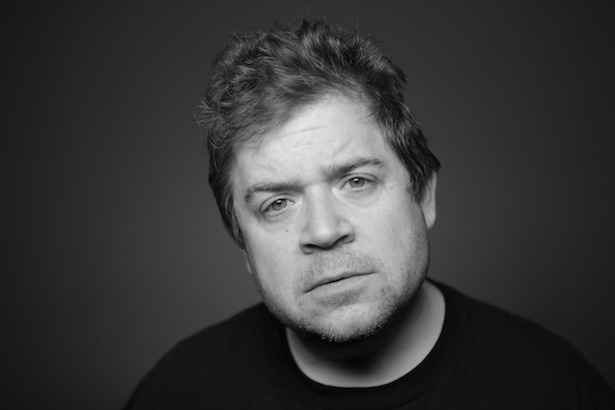 PATTON OSWALT
Patton Oswalt seems to be a bit of a polarizing figure in comedy lately. Love him or loath him, I'm a lifelong Patton fan – to me, he's one of the most well-honed writers in standup. He has an innate ability to lead you along on a wild, lyrical landscape painted with brutally honest punchlines, overly descriptive imagery, and it's almost as rich as prose. He layers on tag after tag after nuance after obsessive detail so thick, when he gets on a rant he's a runaway train and I'd hold him up as one of the greatest storytellers standup has produced in the last 25 years.
He pissed off a huge segment of the Millennials with a 53-Tweet tirade (re-posted courtesy of Hitfix) that divided social media, in response to the (in my opinion fucking ridiculous and inane) attack on The Daily Show's Trevor Noah, back in March/April of this year. I thought it was a brilliant piece of social commentary, mocking the current climate of comedy in the realm of social media – then again, I'm almost-32 and biased. Patton Oswalt has been my comedy voice since college. I named my cat (a girl!) Catton Oswalt for fuck sakes. I even stuck my hand in the Twitterverse's hornet's nest in defence of Oswalt when it happened.
Patton delivered. Updating us on the minutiae of his personal life at 46, the ups and downs of parenthood (fans will remember him announcing his wife's pregnancy on 2007's Werewolves & Lollipops) and as usual taking brutal, merciless, and tightly honed shots at the insane political landscape of today. Celebrity, pop culture, junk food, America. Farts! Patton plumbs these depths and assaults the world around us with a searing voice of sarcasm and observation that, to me, few can touch.
Opening the night was Aparna Nancherla, who has fast become a Toronto favourite in recent years. And while she's played Comedy Bar before, and appeared on local podcasts, this was the first time I got to really take in her standup at length. She levelled the room. One thing I notice about #JFL42 is the opening act of the headliner I'm most excited to see, ends up dropping a set that I always come away from stunned. Nancherla's opening set for Oswalt was one of my favourite moments of this year's JFL42. Last year, it was L.A comic Johnny Pemberton opening up for another personal favourite, Tig Notaro (She's right up there for me too, probably why I mentioned her above)
This year was the biggest year yet for Toronto's festival of comedy. With a boom in audience attendance (and they've never had a poor showing to begin with, in the festival's 4 year run so far) and a bigger roster of headliner shows on offer. This year's JFL42 also featured more Canadian comedy on the bill than ever before, with a long list of local acts on the lineup. And unlike last year, the 2015 festival didn't end with me doing shots all night at the wrap party at Comedy Bar, and puking out of a cab at the end of my street. So, it was a big year for us all.