The Kensington Market neighbourhood in Toronto is unlike any other parts of the city. Consider  it a "mini united nations" with so many different cultures co-existing side by side. Take one step onto the streets and look around – you'll find a South American churros shop adjacent to a Jamaican patty shop. You'll find Tibetan momos across from a Rasta shop. You'll find a Jewish bagel shop near a bacon specialty restaurant. You could literally spend hours feasting on some of the best food the city has to offer within a few blocks. Every time I visit there's something new to try. Recently on a sunny Sunday afternoon, I thought it would be fun to join Chopsticks + Forks, a local food tour company and revisit some of my favourites with hopes of trying places I've never been before.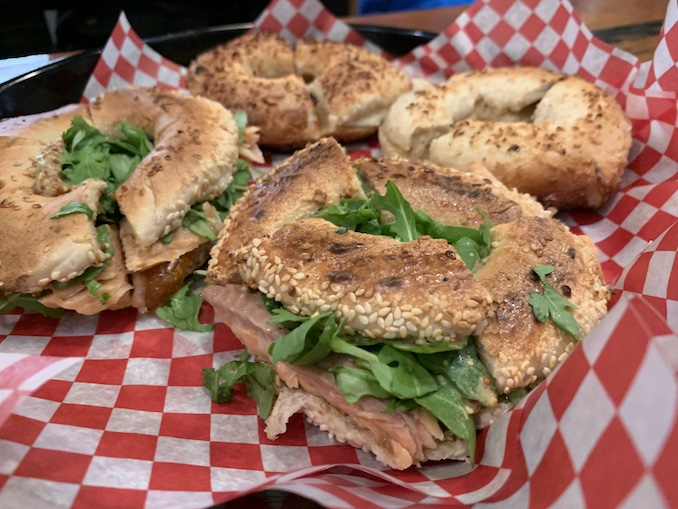 Our group consists of tourists as well as locals. A couple from the UK, a guy from Atlanta, and a couple from Oshawa. Our tour guide greeted us at the first of eight stops. Not only was this a walking food tour but it also turned out to be a history tour as well. I thought I knew a lot about the area but so much more was revealed that I didn't know.
Each food stop offered a sampling of the shop's specialty. Some are familiar and some surprises along the way. I definitely returned to a few places after the tour finished to purchase additional food to take home.
We had a chance to chat with Chopsticks & Forks founder Jusep Sim to learn more about why he started this culinary tour.
Food has become an integral part of travel. What are some of the funniest or most interesting questions visitors to Toronto have for you?
JS: The most common question that is always fun to answer is "what is the strangest thing I've ever eaten".  Although there are certainly many unique and unusual foods I've had, the best reactions are always when I tell people about my experiences in eating various bugs.  Guests are always curious about what it tastes like but most react with shock as the idea of eating a bug is so far from their idea of a good protein source.  I remind people that one of my life objectives is to connect with people through the food that they eat and if you want to have a deep "local" experience, often that requires us to reach outside our comfort zone, and that includes eating foods that are not in the normal sphere of our "known" things we think are edible.  One point I often note during the tour is that there are conversations and connections that cannot happen except on the other side of a meal.  Anthony Bourdain understood this where the conversations he has had with people around the world only could happen when he put aside his comforts because he knew that there was a connection waiting on the other side of accepting hospitality without conditions.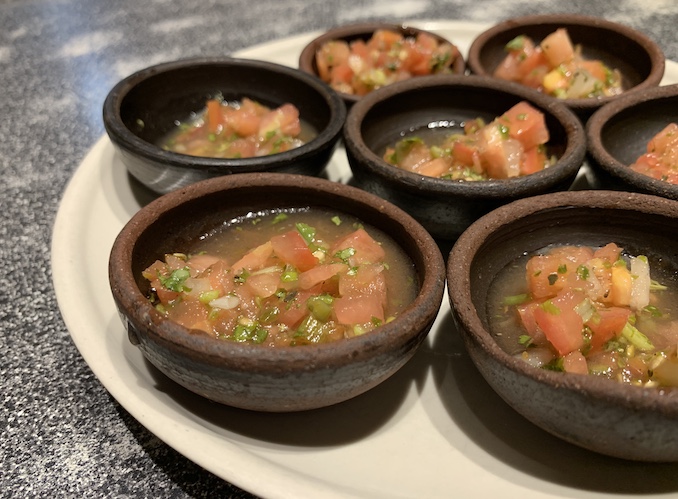 People love trying local foods — but Toronto is different. Do we have a specific, or well-known, dish to call our own?
JS: Yes, Toronto doesn't have a very "well-known" Toronto dish but one of the most iconic that is Toronto born is the Peameal Bacon Sandwich which was made famous by Carousel in St. Lawrence Market.  Peameal bacon is very Canadian but more specifically, it is very Toronto.
Through your travels and also living here in Toronto, what are some of your favourite cuisines/dishes?
JS: My favourite dish, with some humour, is free food I didn't make.
However, picking a favourite dish is very challenging as I'm often a "mood" eater but two cuisines I appreciate very much, besides Korean which is what I grew up eating, would have to be French and Japanese.  These are two countries where the culture demands a kind of perfectionism in every aspect of the foods they make.  Both Japan and France have a kind of "obsessive, compulsive" approach to their cuisine where every painstaking detail is given intense attention.  As a recipient of their final product, whether it is a croissant from France or ramen noodles in Japan, the attention to detail is unlike what I've ever seen in all my travels and here at home.  The appreciation of this is what makes the food really stand out to me because food is not just about what it tastes like, it is all the other things that go into the dish itself:  people, culture and story.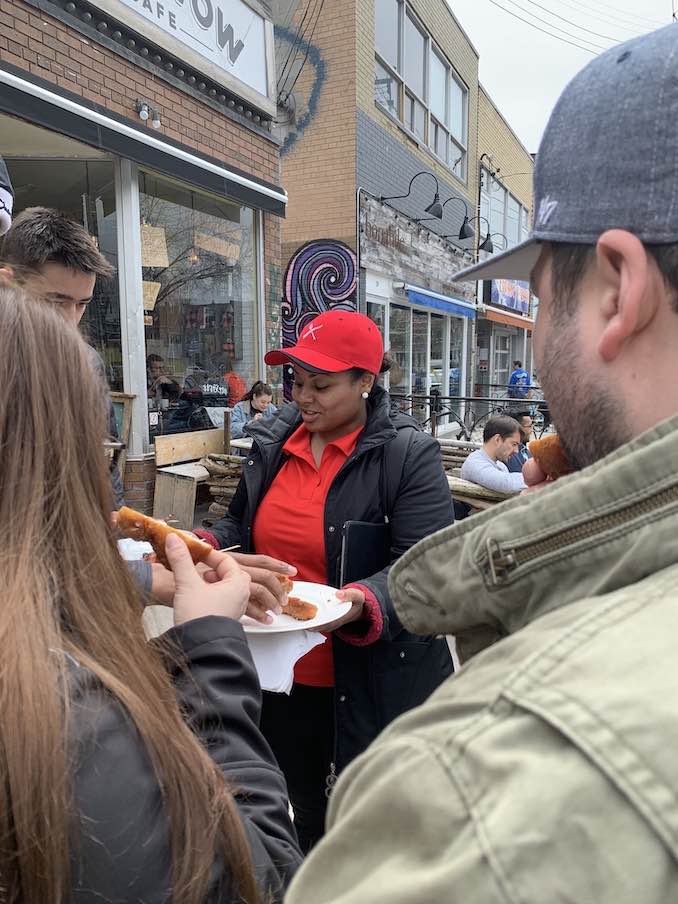 Tell us a little bit about your tour guides?
JS: Finding food tour guides has been a process as it is not just about being a lover of food or someone who loves being a great host and guide.  When finding guides, one of the key attributes I look for besides the hard and soft skills required to do the job is that I am intentionally looking for "global citizens".  What I mean by that… each guide needs to have the life approach that can make anyone from anywhere feel welcomed regardless of their culture, religion or life orientations.  This is Toronto and that needs to be demonstrated in each guide I have on my team.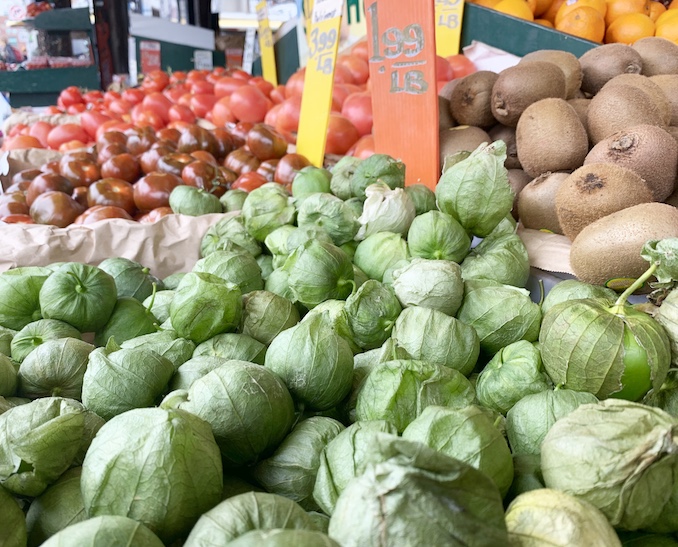 What would people find different about your food tour? 
JS: When I started my company, I was determined to showcase Toronto's amazing diversity through food.  There are other companies who do something similar but the marketing and focus when I started was about having a "global" food tour.  I put in my personal life experiences as a local Torontonian and a world traveler into the company and having travelled as extensively as I have, there really isn't a better city in the world when it comes to how our diversity is demonstrated.  I've heard it said many times by visitors and locals, well before starting my business, that the one thing people appreciate about Toronto is the beautiful mosaic of cultures that we have.  For locals and visitors, I decided that there isn't a better way to experience this mosaic than to try and eat your way through it.  I often joke on my tours that the only time you really see any kind of ethnic food diversity that you can find in Kensington Market is only in shopping mall food courts.  In one neighbourhood, guests can get tastes from 8+ countries, representing 5 continents, all done in less than a mile of walking and in less than 2.5 hours.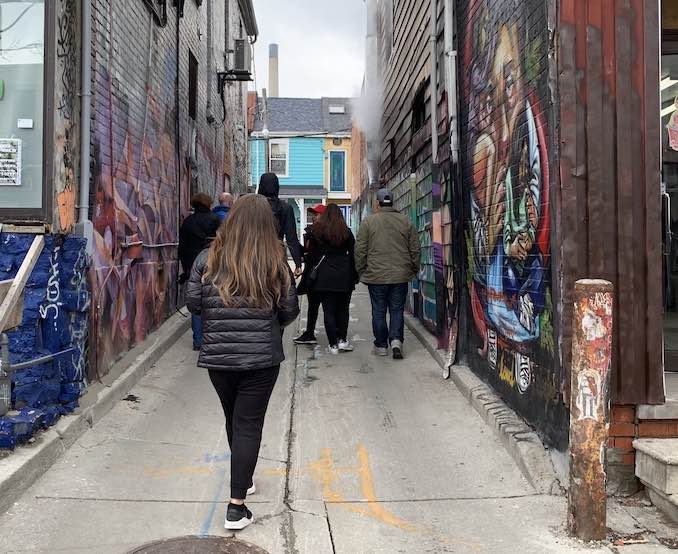 Right now, you offer Kensington Market and visit several places, how did you decide who to feature in your tours?
JS: Before starting the business, I worked at the University of Toronto and often came to Kensington Market to eat.  How I decided on the stops was much easier than I first anticipated.  I wrote down a list based on the world Continents and listed all the places that had food from those continents.  After I put the list together, I circled my favourites with a caveat that I wanted to pick the cuisine from countries that would be the least familiar to the general public.  A good example is our Asian stop where guests get to taste Tibetan food and for our North American tasting, we showcase our Indigenous.  The International Food Tour, without really knowing at first, has been designed to guarantee that each guest will discover something for the very first time.  With around 3,000 guests thus far, I've yet to have one person not leave our food tour without tasting and discovering at least 3 things they have never heard of or tasted before.  I can sum it up that our Food Tour is designed to showcase the one attribute that makes us uniquely better than any city in the world – diversity.  We are the most ethnically diverse city in the world and what better way to get a feel for that than to eat it!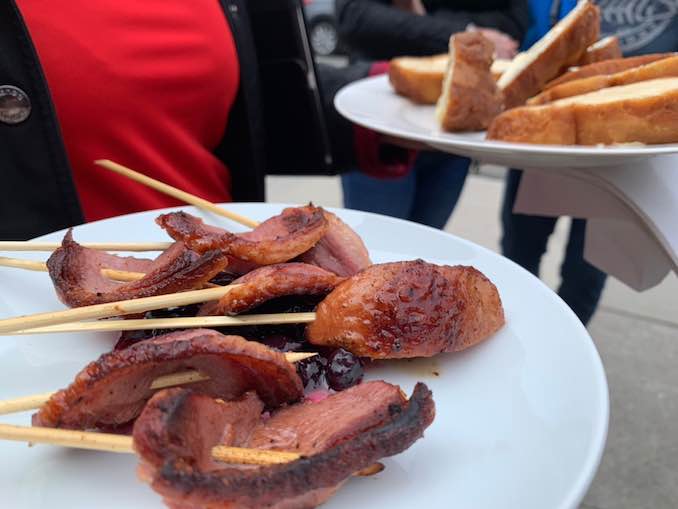 Not just for visitors, right? What would want locals to know?
JS: As locals, it is easy to take for granted the beautiful mosaic we live in and we seldom are good tourists of our own city.  I run into many locals on my tours who often say that they would have never walked into the places we go to on our food tour and if they did, they wouldn't know what to order.  Our international food tour assists people to not only taste and discover foods from around the world from their own neighbours, they can get a glimpse into the culture and people behind the food itself.  I'm a strong believer that food is by far the most accessible window to get a glimpse into the soul of a country or culture.  More importantly, by tasting foods from other countries, each guest actually gets to step into the shoes of another for a brief moment and discover flavours that were enjoyed by another who has lived life differently than our own.  In short, if you're a local who is looking to taste our city's diversity with an expert to walk you through it, then our food tour is for you.  If locals have out of town guests visiting and you want to show off our city's great diversity, there really isn't a better way to showcase that than through the diversity of ethnic foods that are easily found in Toronto.