Sure selfies are cute but now you can take it to the next level and make it 3D. When it comes to 3D printing we've seen a lot of interesting things happening in recent years. Technology just keeps getting better and more refined. We've seen objects re-created but what's recently caught our attention is the 3D images of real people created by Toronto-based company, Selftraits. Perfect for that person in your life who has everything…or for those times you wish you would have a body double. Selftraits is catching a wave of excitement and we had to reached out to them to find out more.
The whole idea behind selfies is to make this technology more accessible to the general public in a fun way. The other side of their business is making larger sculptures that can run costs of $1000+ but Selftraits takes the photobooth concept and makes it attainable. And it's fast. It takes about a week from start to finish. They've created about 100 so far.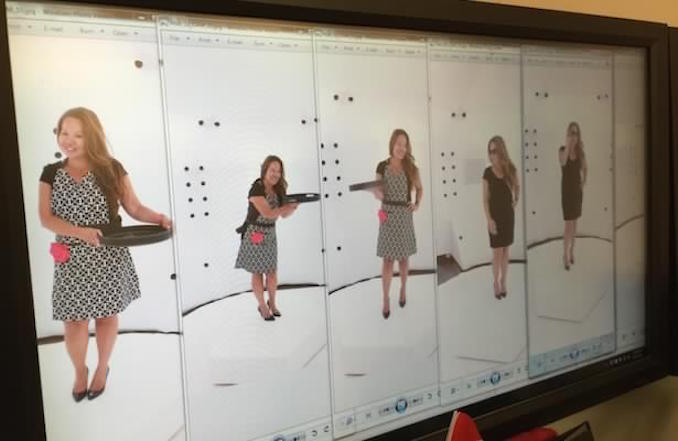 Using their cutting edge technology combined with  professional photographers, each Selftrait is a work of art.  Selftraits studio is located just steps from Dupont and Davenport.
How does it work? You make an appointment for a photoshoot and you get the opportunity to choose one pose from 3 scans. The photo scanning booth is custom built to capture all angles of you in one shot. From there, the image is digitally corrected by their in house artists make the final touches before sending out to the printing company in Etobicoke. The Selftraits are molded with gypsum powder and then another set of artists work on the detailing getting as close to realistic as possible.
I was really impressed with the detailing right down to facial expressions, clothing wrinkles, watches and hair colour. Kinda freaky but fricken awesome!
The price for each Selftrait starts at $120 for a 5″. Props will add on to the price. Keep an eye out for promotions.