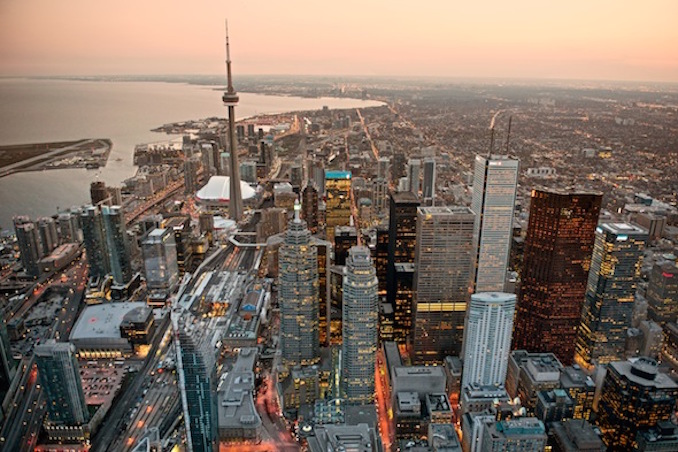 A team of local artists has set out to explore our diverse and magnificent city through their new web series, Roaming Focus. The series is an artistic fusion of filmmaking and photography as it follows photographer Mike Palmer through his creative journeys in the streets of Toronto.
The series premiered at the beginning of June with its first episode, "Born & Raised." Earlier this week, Roaming Focus released its second episode, which features the Juno-nominated band Hey Ocean!.
I had the opportunity to chat with brothers and creative partners, Alan and Mike Palmer about their experiences crafting and sharing the Roaming Focus series. As well as being the photographer featured in each episode, Mike is also the director and creator of the series. Here is what he had to say…
How was the concept of Roaming Focus born?
M: Roaming Focus was born through a desire to explore with my camera while sharing my experiences.  Our society is so visual and the importance of imagery and photography could not be more present than it is today.  Throughout my career as a photographer I've found that my camera can double as a key to places I wouldn't otherwise get access to.  Roaming Focus acts as a platform to share those experiences and an excuse to continue exploring!
What is the goal of this series?
M: Our goal at Roaming Focus is to create content that is interesting, stimulating, and inspirational.  I know that might sound vague but that's really what is important to us and it's truly what we're aiming to achieve.
What kind of background do you have in photography?
M: I am completely self-taught and have always had a passion for capturing images. I began working in the film and television industry before realizing that for me personally, photography was the most amazing creative outlet, and I haven't looked back. I've been fortunate to work with a lot of great brands like Target, Levi's, Microsoft, Honda, and magazines including Sharp and Toronto Life.  Photography is not only my business, but my passion, and one of the greatest parts of Roaming Focus is that I can marry my love of visual storytelling through both moving and stills images.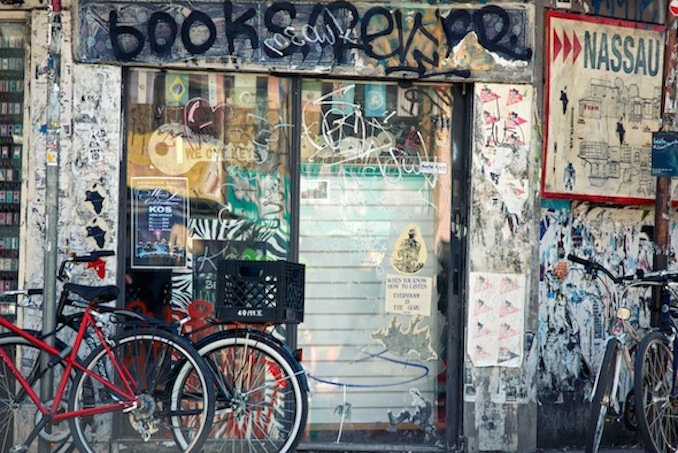 Is the series based solely in Toronto? If yes, are there any plans to geographically expand the series in the future?
M: Toronto is an amazing city. Our team at Roaming Focus came together here in Toronto and it's an important place for us and we plan to continue telling stories from the region.  With that being said, Toronto is just one place and if we focused exclusively on one city we would be doing ourselves a disfavor.  Right now we're quite content keeping things based around Toronto and Canada but we do plan on expanding geographically in the future.
You mentioned that you were working with a Juno-nominated band, how was that experience? 
M: It was amazing! The whole team at Roaming Focus loves music so when the opportunity came up to collaborate with Hey Ocean! everyone was very excited.  It's always great when artists can team up and do something based on passion rather than the bottom line.  Hey Ocean! is a group of talented musicians and overall great people. To find out more you'll have to watch the episode!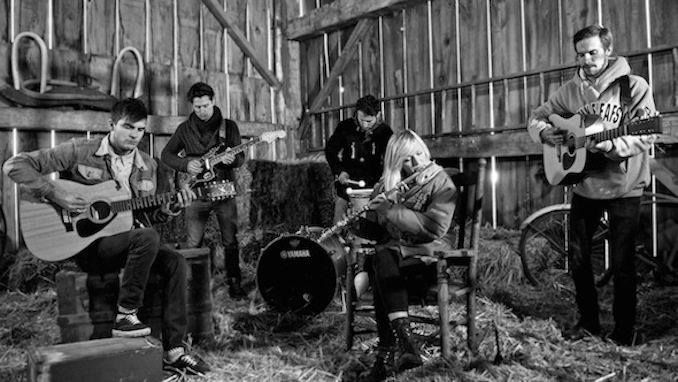 Have you collaborated with any other artists so far? 
M: We have. My job as a photographer is to capture captivating visual stories so it makes sense to partner with artists in a variety of mediums.  We are currently shooting with a few prevalent graffiti artists in Toronto, which has been a very cool experience.  I think it's important for artists to collaborate whenever possible, we can all learn from each other, and it is definitely something Roaming Focus will continue to do moving forward.
What can viewers expect in the coming episodes?
M: Variety! Every episode follows me on my photographic journeys, however each episode has its own vibe, its own story, and its own goal.  I'm not a journalist but I believe photography has the ability to capture truths and I'm always on the hunt to learn more.  In the near future we are taking a break from the city and heading out to explore the nation's smallest province.  I am very much looking forward to that!
What do you hope that your viewers take away from each Roaming Focus episode?
M: Great question. I think I would hope that viewers would want to know more.  Not just more about Roaming Focus, but more about life, the world and people around them. I would hope people would want to go explore more of whatever we may have provided a small amount of exposure to, and generally be more curious about their surroundings. I'm not sure if that actually happens, but if it did inspire people in some small way, I would be very happy!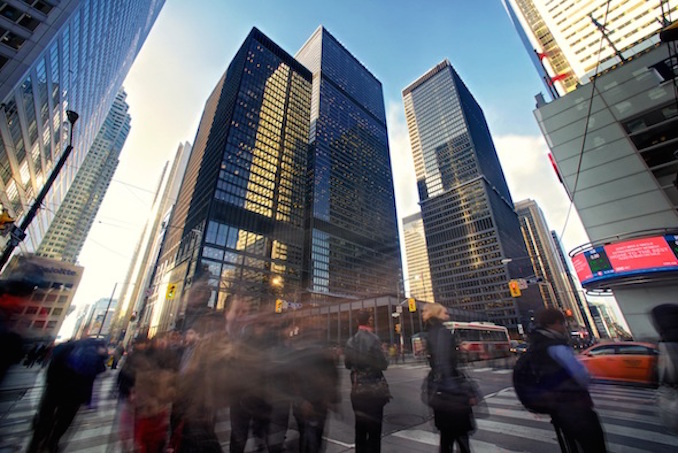 For more information about Roaming Focus or to watch their first two episodes, check out their site. Or visit their youtube channel at www.youtube.com/roamingfocusonline.