Toronto has raised the bar when it comes to dining out. Every neighbourhood has a hidden gem. Surprisingly, even the buzziest "King West" has a few amongst a sea of options. If you haven't entered into the world of DASHA, now is the time. This upscale Chinese dining option is worth seeking out. We say "seeking" as it's discreetly tucked away from the public eye. Having said that, it's a treat to all your senses that deserves attention.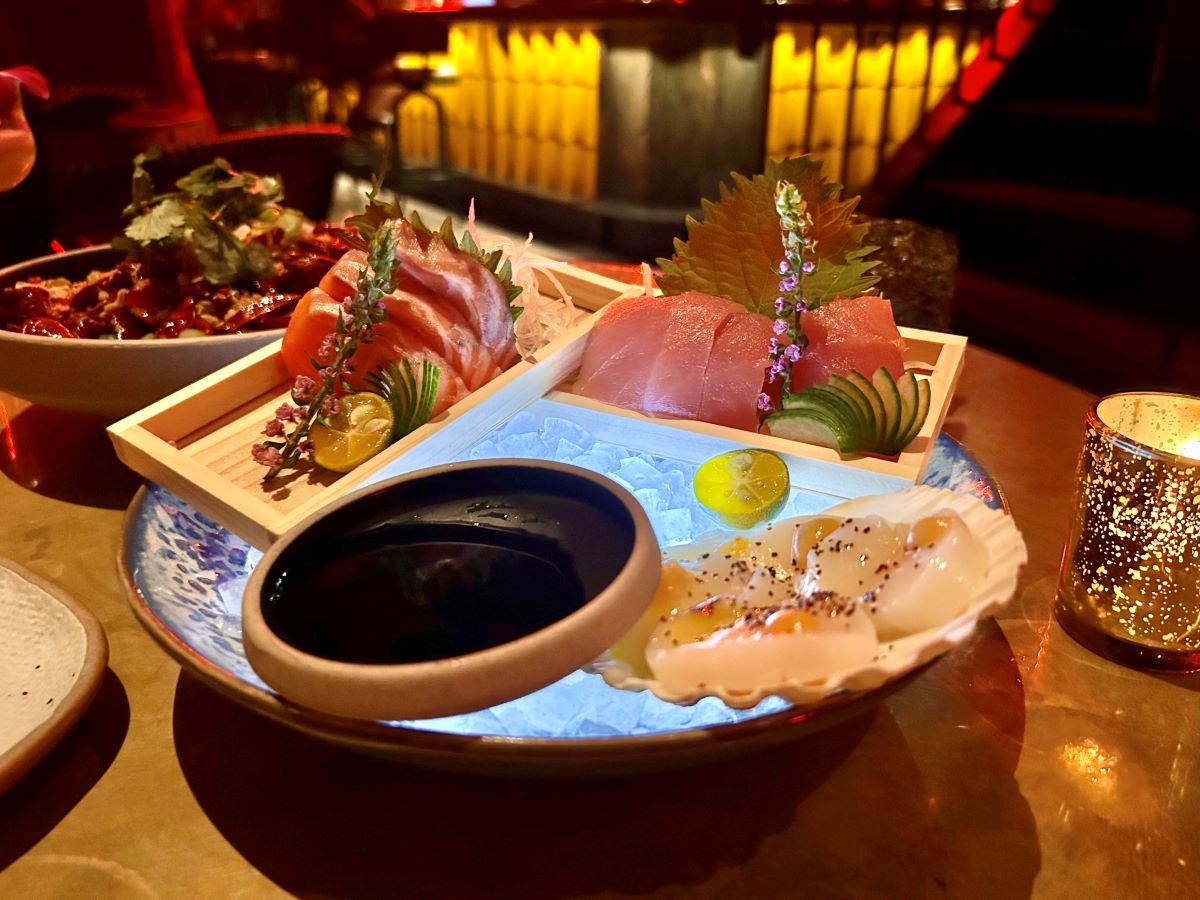 First off, is a breathtaking entrance. Enter through the sultry ceiling to floor curtains that invite you through to a dark and rich rosewood interior. A beautiful nod to traditional Asian tea houses. Head past the bar to the spiral staircase that leads the eye upwards to the sky like a phoenix rising. Large scale wall treatments give a modern touch with opulent details.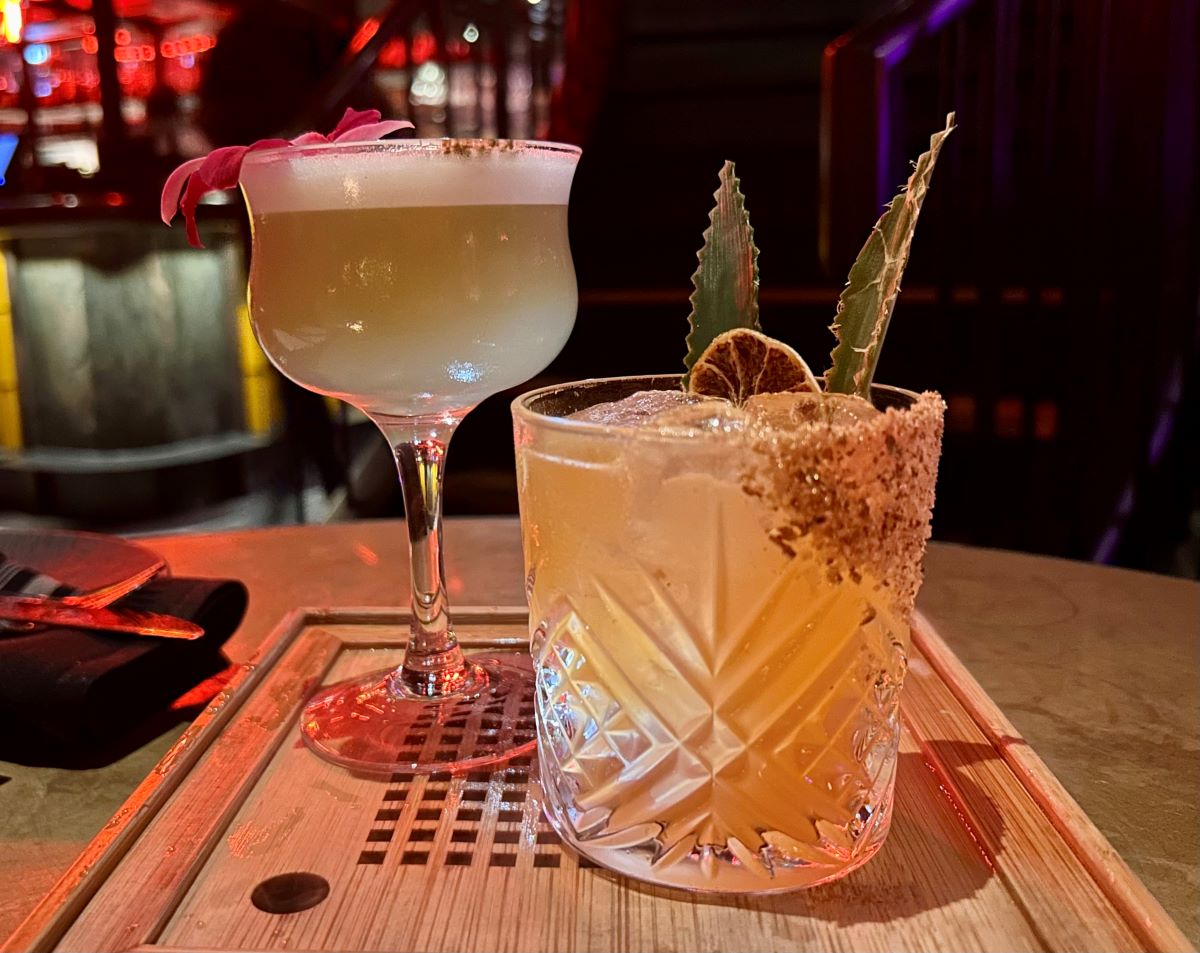 The 9,000 square foot restaurant and entertainment space includes an enchanting dining room that flows through the space and around the bar area. A beautiful sight from the view above. The second floor is where there's a private dining area ideal for dinner parties and corporate entertaining. Several karaoke rooms can also be found on the upper level. Each room has its own unique decor created by a local artist. Yes, karaoke continues to be a fun night out as we witnessed several parties ascend to the rooms throughout the night. They have over 60,000 songs in their library (in several languages including Korean, Japanese, and Cantonese). Strongly suggest booking into one of the five sound-proof rooms for your next outing.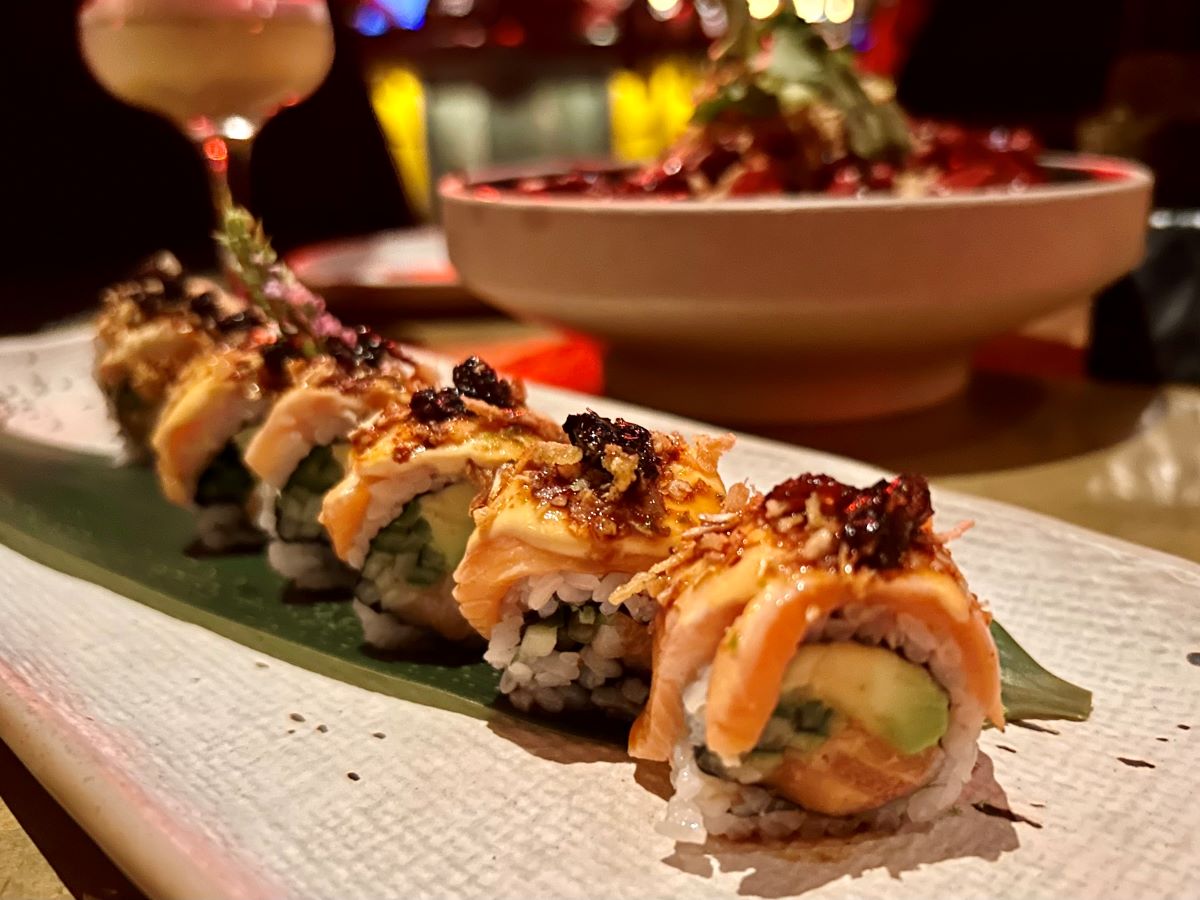 When it came to the menu we were so intrigued. Curated by Executive Chef Hans Vogels (The Church Stratford, Susur, Bistro Thuet, Momofuku Noodle Bar) there were many enticing dishes. A blend of traditional flavours in pan-asian dishes are offered but with innovative and exciting twists. The Japanese and Chinese influenced dishes are done really well in taste, freshness and presentation.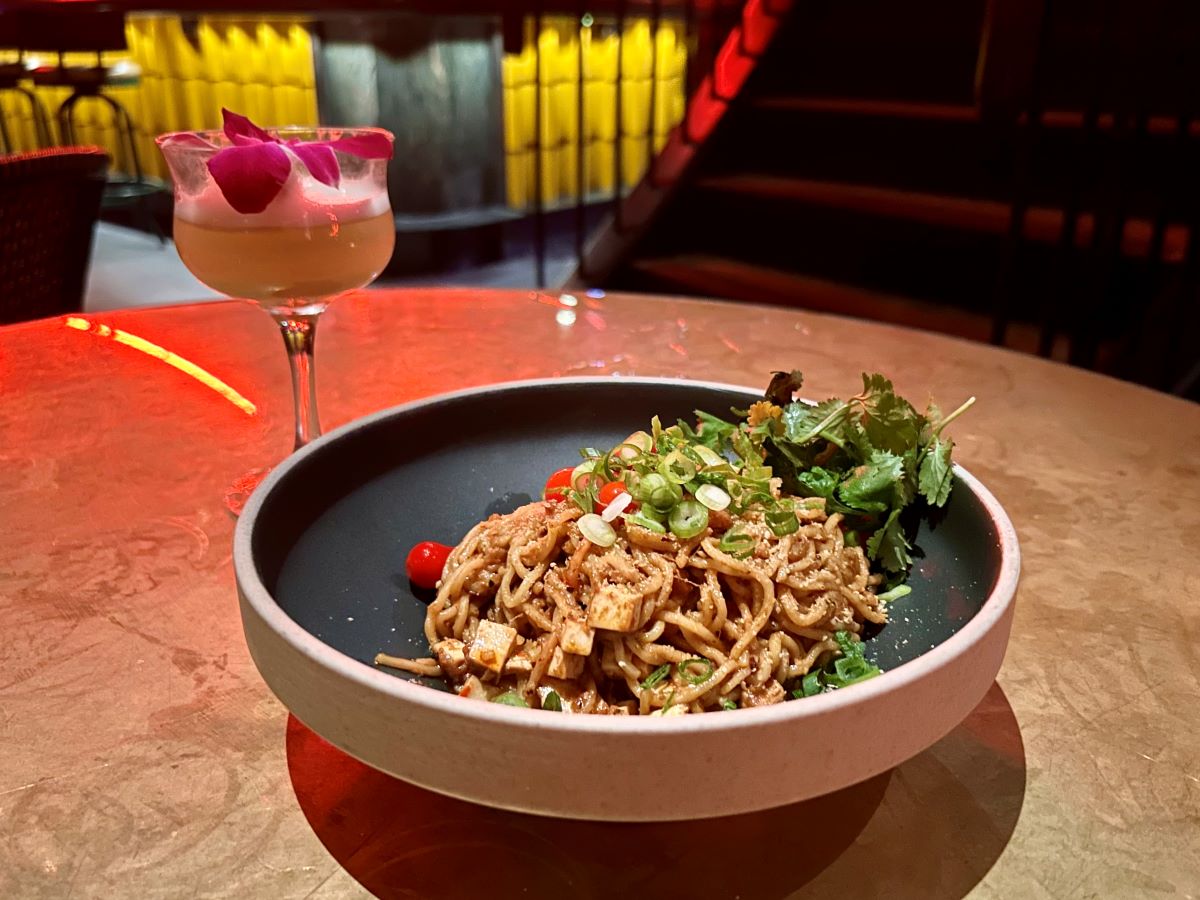 The menu is designed for sharing. The Black Dragon Dumplings (pork, ginger, truffle sauce) are juicy and delicious. Wok Rocked Shrimp is a feast for the senses with 1000 chilis, garlic and Szechuan pepper oil. As a fan of Dan Dan Noodles, I couldn't resist trying the dish here and I could have easily doubled the order if I wasn't trying many more. The Sashimi was also very fresh and served over a bed of ice. There is a Peking Duck that is also available and we will have to return to try this. It's a popular one with Ontario sourced duck but was unfortunately sold out by the time we arrived. I would recommend requesting this when you make your reservation.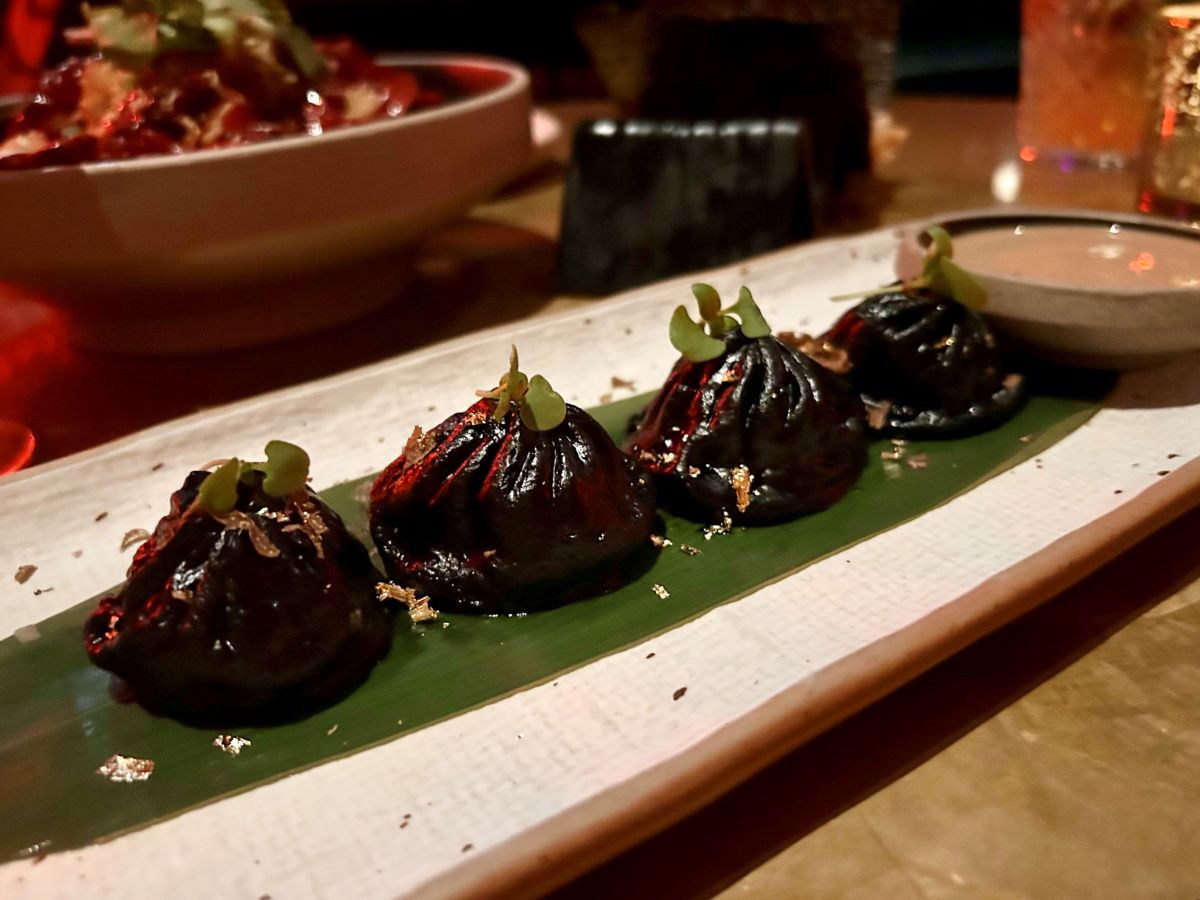 What's new? DASHA has a bottomless bites menu! For $45 per person (with a purchase of a beverage from their promo menu), guests can enjoy bites from the menu that includes Pork Belly Baos, Spring Rolls, Har Gow, Sweet and Sour Chicken, Wasabi Prawns, DASHA Fried Rice and Spicy Dan Dan Noodles. Featured cocktails ($12 each) including Empress Wu, Shanghai Nights, Mando 75, and $10 Sake Bombs.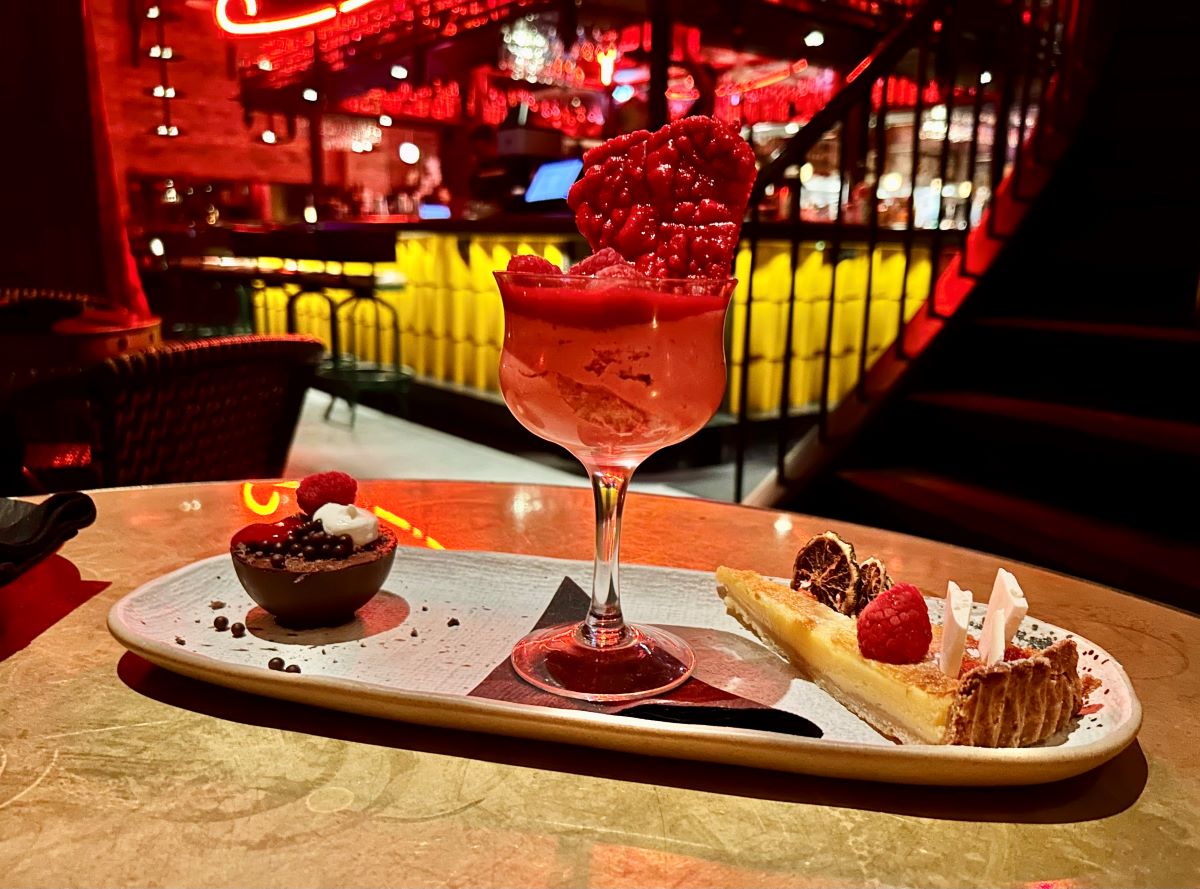 A beautiful spot for celebrations, date night, and afterwork chills. Holiday gatherings will be popular here so book fast.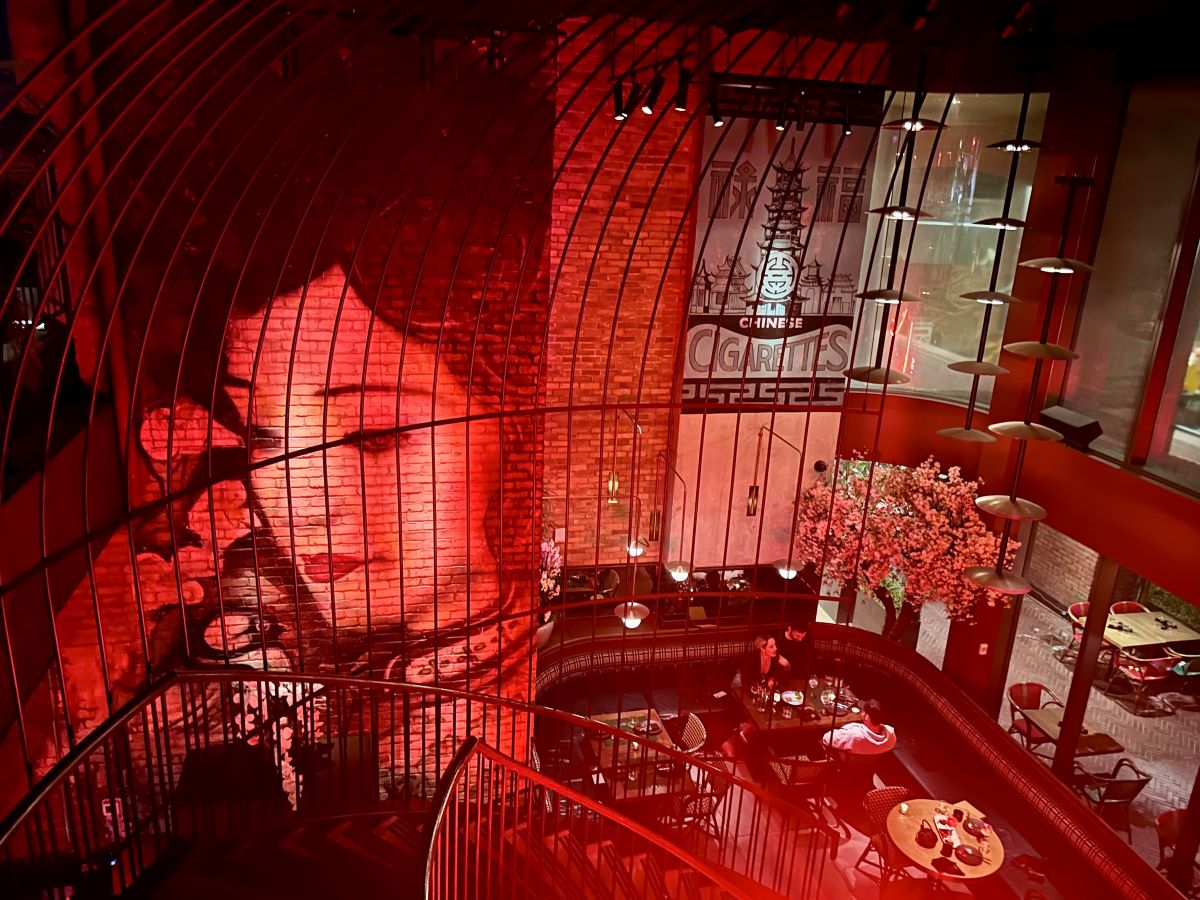 DASHA is located at 620 King Street West in Toronto. Visit the website here.