Pianist Evgeny Kissin's recent return to Roy Thomson Hall was a brilliant showcase for this former child prodigy turned widely-admired (and highly in demand) musician. Russian-born Kissin, who has been an outspoken critic of Russia's invasion of Ukraine, was warmly received by the admiring Toronto audience, who last welcomed him here in 2018.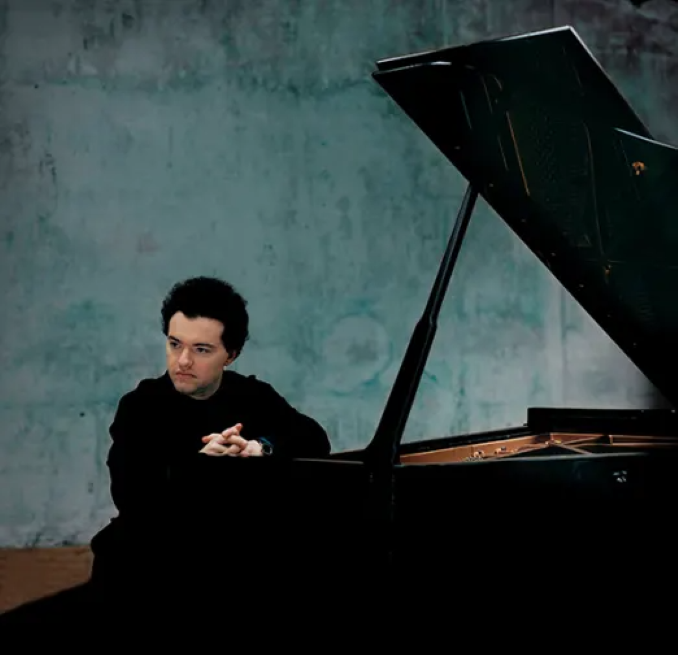 Not all child stars make the transition to adult stardom smoothly, but since his debut nearly forty years ago with the Ulyanovsk Symphony Orchestra, Kissin has moved from success to success, including several acclaimed recordings with the likes of the Berlin Philharmonic, the London Symphony Orchestra, and the Boston Symphony Orchestra, not to mention multiple Grammy Awards.
Kissin's prodigious musical talent was on fine display in his recent solo concert at Roy Thomson, well over two hours (more on that in a moment) of Bach, Mozart, Chopin, and Rachmaninoff. The preternaturally gifted Kissin brought fine technique and honest, heartfelt emotion to the performance, particularly in the latter half of the program where he featured a selection of his personal favourites from fellow countryman Rachmaninoff.
The concert opened with Bach's Chromatic Fantasia and Fugue in D minor, BWV 903 (c. 1720). Originally composed for harpsichord, it has become a centrepiece of the piano repertoire, with a quasi-improvisational feel and quickly-moving toccata sections which, along with being in the same key, call to mind the composer's famous Toccata and Fugue in D minor.
Next up were pieces from Mozart and Chopin. The Mozart, his Piano Sonata No. 9 in D major, K. 311 (1777) was probably my favourite work of the evening, with its simply gorgeous second movement marked Andante con espressione. Closing out the first act, we had the pleasure of Chopin's Polonaise in F-sharp minor, Op. 44 (1841), the "Tragic". I can't pretend to be able to differentiate the many Chopin polonaises (a type of dance) – there are 23 in all! – but this one has always stood out for its sadder nature, hence the "tragic" appellation. Kissin managed to bring both a dancing flavour and a wistfulness to his interpretation to this piece, one of the better-known Chopin polonaises.
A Russian expatriate based in Prague, it's impossible to discuss Kissin without mentioning his passionate advocacy on behalf of Ukraine. Kissin has been vocal in condemning Putin's actions, putting a very public, Russian face to the criticism of the invasion. (Unlike, ahem, certain other Russian stars.)
Of course, opposition to Russia today does not mean we cannot champion the best of Russia yesterday. Hence, the second half of Kissin's program being given over entirely to late-19th/early-20th century Russian composer Sergei Rachmaninoff, probably the last truly great composer for piano. Kissin's handpicked selections are too long to list here, but standouts included the II. Lento assai in A minor and IX. Allegro moderato: Tempo di marcia in D Major, both lifted from Rachmaninoff's Études-Tableaux, Op. 39, which were composed in the mid nineteen-tens.
I would like to be able to tell you how many Rachmaninoff selections we heard, but in all honesty I began to lose track after the third(!) encore. My allusion above to a longer-than-usual concert was a hint that this was, in certain respects, a unique moment for our classical music scene. Toronto audiences tend to be fairly conservative, even predictable: at least two to three cell phones go off every concert, everyone stands for an ovation, and there's at most two curtain calls before people rush to catch their rides home.
The Kissin audience was different: sure, the cell phones still went off far too often, but nearly every piece was met with rapturous applause, and there was a warm, shared delight in cheering Kissin on for multiple encores, which he happily obliged with ever more Rachmaninoff. It might have sent me home on the TTC later than expected, but it was a singular moment which I was glad to be a part of.
#
For the full Roy Thomson Hall calendar, click here.