With the return of the Fight to End Cancer (FTEC) charity boxing event after a 4-year hiatus, we wanted to delve into participants' stories and to spotlight the fighters at this year's event. These individuals have spent months training at Kingsway Boxing as well as fundraising along the way to prepare for the final count, where they will face off in the ring and attempt to reach a total fundraising goal of $3 million. The funds raised will go to the Princess Margaret Cancer Foundation.
Our fifth fighter is Mighty' Mel Muto. This is what she had to say.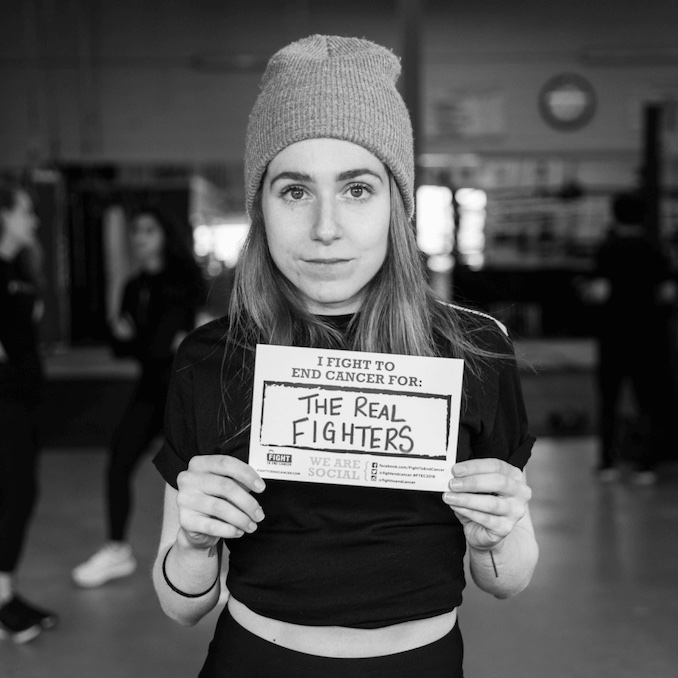 Name: 'Mighty' Mel Muto
Place of Birth: Toronto
Current Home: Toronto
How long have you been boxing?
Since 2016
How did you hear about FTEC?
Virgil randomly asking me how much I weigh and if I wanted to fight (and then cluing into the posters all around the gym)
What made you want to get involved?
Aside from finally fulfilling the dream of stepping into the ring, I wanted to be a part of something that was beyond myself, and for others. This is especially the case after witnessing the effects of cancer on fighters and their families over the last few years, and how important having resources was in fueling their hope towards winning the battle.
What has been the hardest part about training?
Giving myself the grace of experience, as I often get worried about my progress
What has been the best part about training?
The team! I've lost count of how many bad days I stepped in there and instantly felt a weight lifted off of my mighty little shoulders
What is your advice for people considering becoming a fighter with FTEC?
It's more than just the fight, and it's a great way to get introduced to fighting in the long term!
Who are you fighting for?
All of the real fighters out there, and anyone in the ring with them. I would like to specifically dedicate my drive to my best friend and her mother, who is now in remission but facing long term, irreversible effects of chemo that have changed their entire family dynamic. I want to be a part of the reason why they can one day have better access to resources while navigating through uncharted territory and, ultimately, staying hopeful for better days ahead.
The gala event and charity boxing match will finally return to the Old Mill Toronto on May 27th. Donations to the Fight Teams can be made at: fighttoendcancer.com.
Read our post about the event.