Co-founder of Scout (Canada's fave sustainable tinned fish company), Chef Charlotte, shared her take on Scout's Tunacado recipe, which includes Scout's mouthwatering Albacore Tuna with Garden Herb Pesto.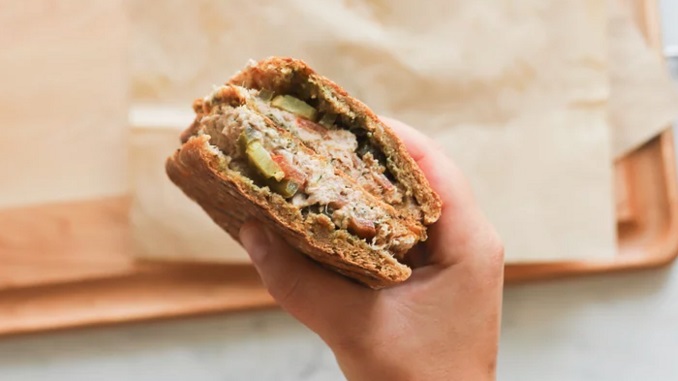 Scout's Tunacado
Prep Time: 15 minutes
Serving size: 2-4 for a crunchy lunch
Category: Lunch or Snack
Tools: Cutting Board, Sharp knife, Panini press
Ingredients:
1 Tin of Scout Tuna Garden Pesto
1 ripe Avocado
1 Medium Sized Tomato Sliced
4-6 pickled Jalapenos
¼ Cup Aioli
Flatbread
Directions:
1. Mix the tuna garden pesto with the aioli until a very smooth texture, almost like Tonnato.
2. On your flatbread, spread the avocado slices evenly so you get some in each bite.
3. Add sliced tomatoes and pickled jalapenos.
4. Schmear tuna on the other side and for a fun twist on the Tunacado, drizzle a little hot sauce of choice.
5. Press together and griddle in panini press until super crispy and toasted.
6. Wrap in parchment paper and enjoy!