Amanda Tosoff is a B.C.-raised, Toronto-based pianist, composer, and educator with 7 albums to her credit. As a bandleader and side-musician, she has performed across the globe and has been the recipient of such honours as the Montréal Jazz Festival Grand Prix de Jazz, the Toronto Arts Foundation Jazz Artist Award, and three JUNO nominations – most recently for the Ostara Project, a group she co-leads with bassist Jodi Proznick that features a rotating cast of all-star musicians such as Laila Biali, Shruti Ramani, Rachel Therrien, Allison Au and many more.
As an educator for over 20 years, Amanda has mentored students of many ages in various settings, from private lessons to college classrooms, including recent engagements at the University of Manitoba Canadian Jazz Summit, the Canadian League of Composers, and the VSO School of Music Sister's Jazz Workshop. Currently, Amanda is on full-time faculty and instrument lead for keyboard at one of Canada's premiere music institutions, Humber College.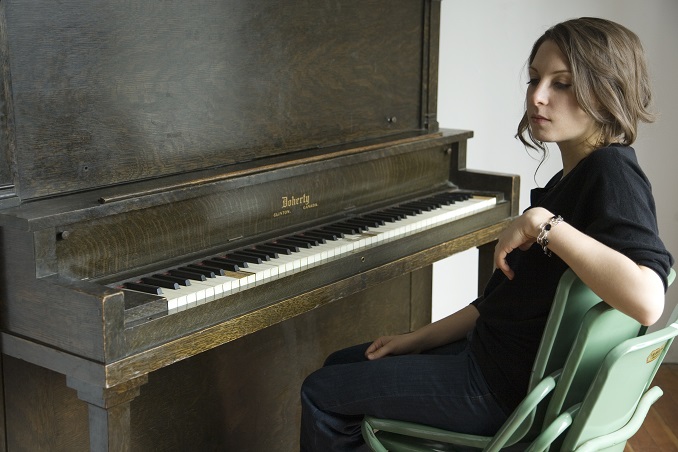 Name:
Amanda Tosoff (of the Ostara Project)
Genre:
Jazz
Founded:
2022
# of Albums:
As a leader, I have released 6 under my own name. My recent album is the first for the Ostara Project that I co-lead with bassist Jodi Proznick
Latest Album:
The Ostara Project
Latest Single:
Favourite musician growing up:
Oscar Peterson
Favourite musician now:
That's a hard one! I'd say pianist Renee Rosnes comes to mind, as she has always been a huge inspiration for me.
Guilty pleasure song:
What a Fool Believes by the Doobie Brothers! I love it!
Live show ritual:
When I'm nervous and backstage, I do a little dance and say "I'm making music with friends, I'm making music with my friends" and I always feel more at ease.
Favourite local musician:
So many to list just one! But the one that comes to mind is saxophonist Kelly Jefferson. I just had the pleasure of recording with his band last February – he's one of my favourite composers, players and humans. The best all around!
EP or LP?
LP
Early bird or night owl?
If I never worked at night, I'd be up at 5 am every day!
Road or studio?
The road. Playing live shows for an audience is always special. You can't recreate that energy in the studio – although the recording is also a really special thing too!
Any shows or albums coming up?
A project I co-lead with bassist Jodi Proznick, called the Ostara Project, just released a recording last November. We also received a recent JUNO nomination for it! We'll be touring jazz festivals across Canada, so I hope readers may join us in Toronto, Montreal, Edmonton, Saskatoon, Vancouver, Victoria, Ottawa, Medicine Hat or Winnipeg!
Where can we follow you?
Website | Instagram | Facebook
***
Rapid Fire Local Questions:
What is your favourite local restaurant?
Descendant Pizza
What is your favourite street in your city and why?
Queen St E, close to the beaches. I love how it feels like a little small town within this big city.
What is your favourite park in your city and why?
High Park – so many beautiful spots to walk through!
What is your favourite music venue in your city?
The Rex – so many great memories playing and seeing shows at this classic club.
What is your favourite music store in your city?
The staff at Long and Mcquade has always been helpful to me!