Our latest recipe comes from Cynthia Beretta over at Beretta Farms just outside Toronto. She has put together an Eggs Benedict dish using their own Peameal (Back Bacon, Canadian Bacon). Enjoy!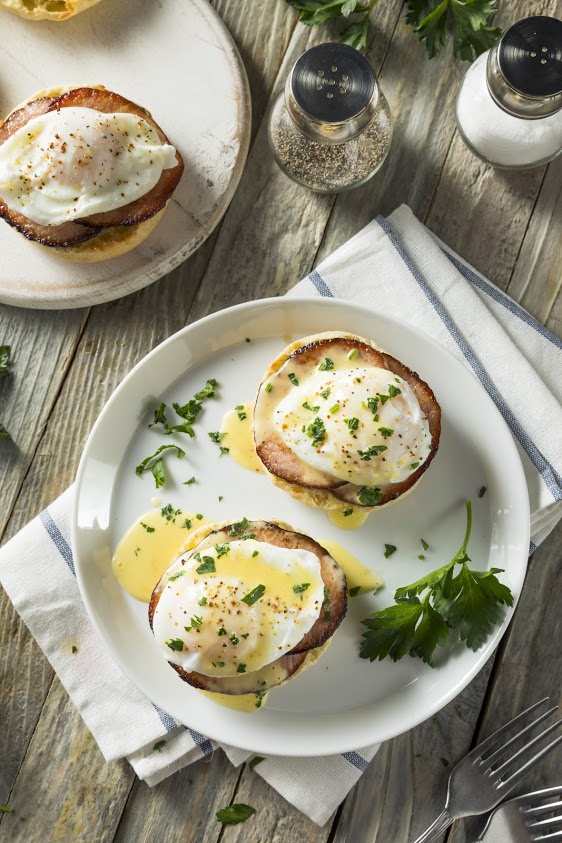 Eggs Benedict with Peameal Bacon Recipe
Ingredients
-8 large organic eggs
-4 slices Beretta Antibiotic and Hormone Free Peameal Bacon
-4 English Muffins
-1 tablespoon freshly squeezed lemon juice
-2 teaspoons white vinegar
-1/2 cup unsalted butter, melted
-Pinch Cayenne
-Salt and pepper, to taste
Directions
1. Add a pinch of salt and vinegar to a pot of water and bring to a simmer over medium heat. Meanwhile, crack four of your eggs into small ramekins.
2. Using a spatula or spoon, quickly stir the water in one direction to create a whirlpool.
3. Carefully drop eggs into the water to poach. For best results, only poach one to two eggs at a time.
4. Turn off the heat, cover and let stand for about 5 minutes.
5. While the eggs are poaching, fry up the peameal bacon and start making your hollandaise sauce.
6. For the sauce, whisk together the remaining egg yolks and lemon juice until the mixture has thickened. Using a double boiler continue whisking the eggs while slowly combining the melted butter. Remove from heat and season with cayenne pepper, salt and pepper, to taste.
7. Top each English muffin with a slice of peameal bacon, a poached egg and hollandaise. Garnish with fresh chopped parsley as desired.