As immersive art exhibitions take center stage, art enthusiasts will agree that the emergence of interactive video projections and audiovisual installations are deeply spellbinding. Gaining momentum in the art landscape, immersive and progressive artworks create a riveting space and offer unforgettable moments. With inventive architecture and meritorious design creations at distinctive art venues, people will get to experience a display of illuminating tales. At the vanguard of contemporary storytelling, technology-driven immersive art engages with the audience like never before. If you want to discover a magical world, an electrifying setting to get inspired, activated, and informed, then Arcadia Earth is here to deliver artistic moments worth acknowledging. Following victorious runs in Las Vegas, Saudi Arabia, and New York, the 17,000-square-foot journey through planet Earth makes its first Canadian public appearance as an established anchor inside The Well in Toronto.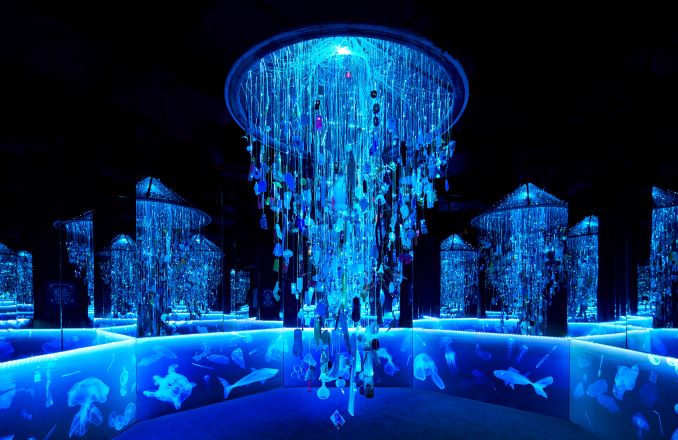 Founded by Experiential Designer Valentino Vettori, Arcadia Earth offers a sterling experience, and particularly focuses on the most serious environmental issues of our time. In today's world, climate change remains a topical issue and there are still ongoing conversations around the adverse consequences on our health and wellbeing. Arcadia Earth puts a spotlight on forging a better world for all.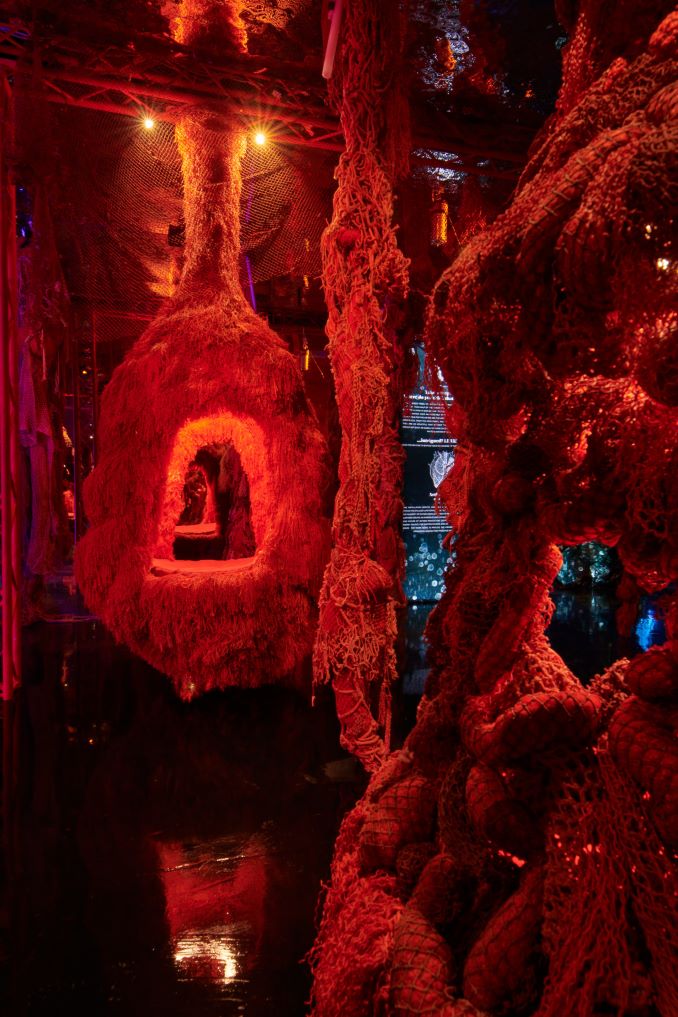 "My greatest motivation for creating Arcadia Earth was my kids. Today as a father, I don't worry about my kids' careers as much as I do their needs for water, food and basic environmental health. Seven years ago, I came across environmental leader Paul Hawkins' book "The Project Drawdown" and immediately realized my responsibility was to act in a way I could relate to," says Valentino. "The main objective with Arcadia Earth was to create an educational space that wasn't scary or complex, but inspirational and informative. My goal is to reach as many people, parents, and families as I can, and to work towards a more sustainable world."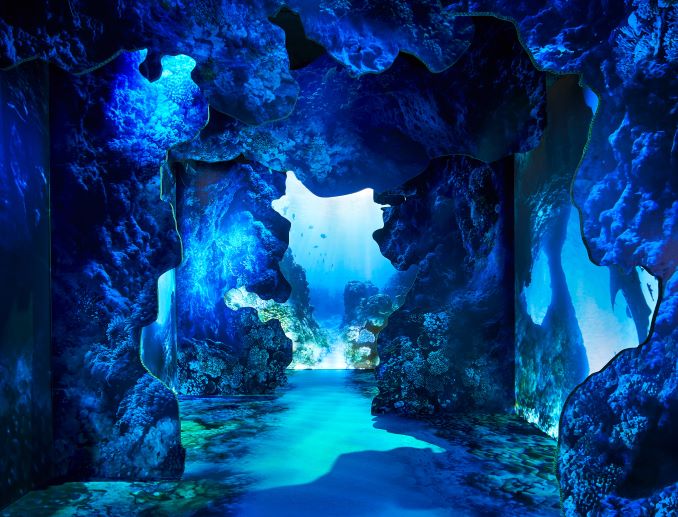 Offering a multi-sensory journey, Arcadia Earth merges large-scale art installations and exciting technology. Guests will set out on a rememberable adventure through dazzling underwater worlds and impressive lands. Art installations have been developed using upcycled materials and reusable elements. You'll be transported to the "heart of global climate challenges such as plastic waste, overfishing, and biodiversity loss."
Starting with an underwater world built from salvaged commercial fishing nets to a massive beehive made from thousands of pages of reclaimed books, the scenery promotes individual empowerment. Visitors will be equipped with practicable ideas to help protect the future of our planet.
According to Craig Perlmutter, the President of Arcadia Earth Toronto, "Exciting new technologies are integrated throughout the entire exhibit. We've created a proprietary app that visitors can connect to on their personal phones while using one of our iPads." Craig shares further that "the app guides visitors with incredible animations, inspirational messages, and stories as they are ushered through an immersive augmented reality experience."
"I'm particularly excited about one VR experience– our VR experience will occupy an entire room and transport guests just millimetres away from animals from around the globe. Another room is comprised of curved-LED screens, immersing visitors in a variety of different landscapes. The list goes on and on," says Craig.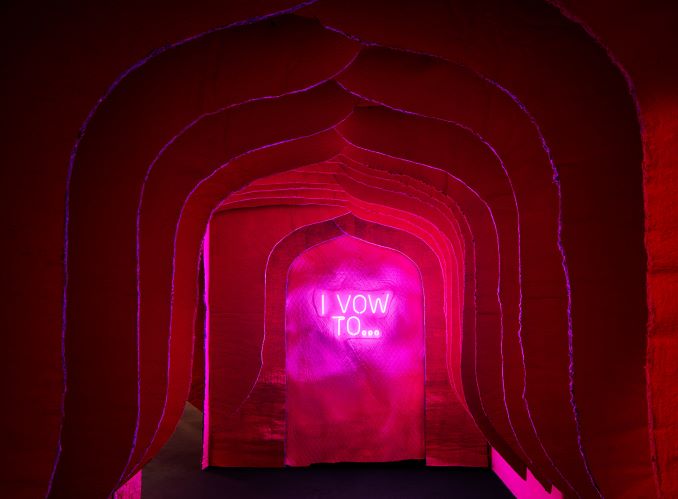 In partnership with World Wildlife Fund Canada, Arcadia Earth will showcase "Regenerate Canada", an interactive environment exploring two sides of an "invisible line" that divides a path to the irreversible destruction of nature from its recovery. In a projection mapping room, attendees will witness the significant message behind "Regenerate Canada", and capture illustrations about how we can collectively take action to reverse wildlife loss, prevent climate change and rejuvenate habitats over the coming decade.
Another noteworthy highlight is the aesthetic space which was fashioned in collaboration with outstanding environmental artists. The stunning venue embraces gripping creativity and educational narratives that will positively impact the community, and our surroundings.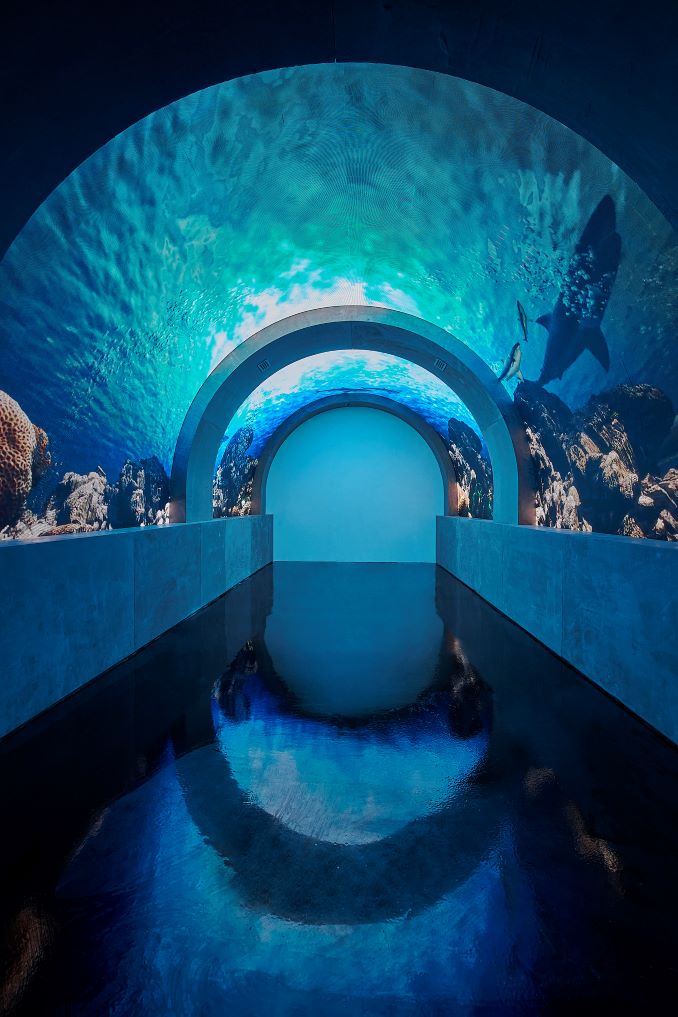 Certainly, digital art technology is a burgeoning movement and Arcadia Earth glorifies the beauty of our planet in magnificent ways. A champion of motivating environmental action, the futuristic art exhibit and expanded reality experience hopes to make a forward-looking difference.
This camera-ready location has an additional perk. A "Marketplace" will be situated at Arcadia Earth. The Marketplace is a curation of eco-friendly and sustainable products mainly conceptualized by innovative Canadian entrepreneurs. Again, attendees will be introduced to utilitarian, solution-based items that encourage the adoption of rightly impactful sustainable practices.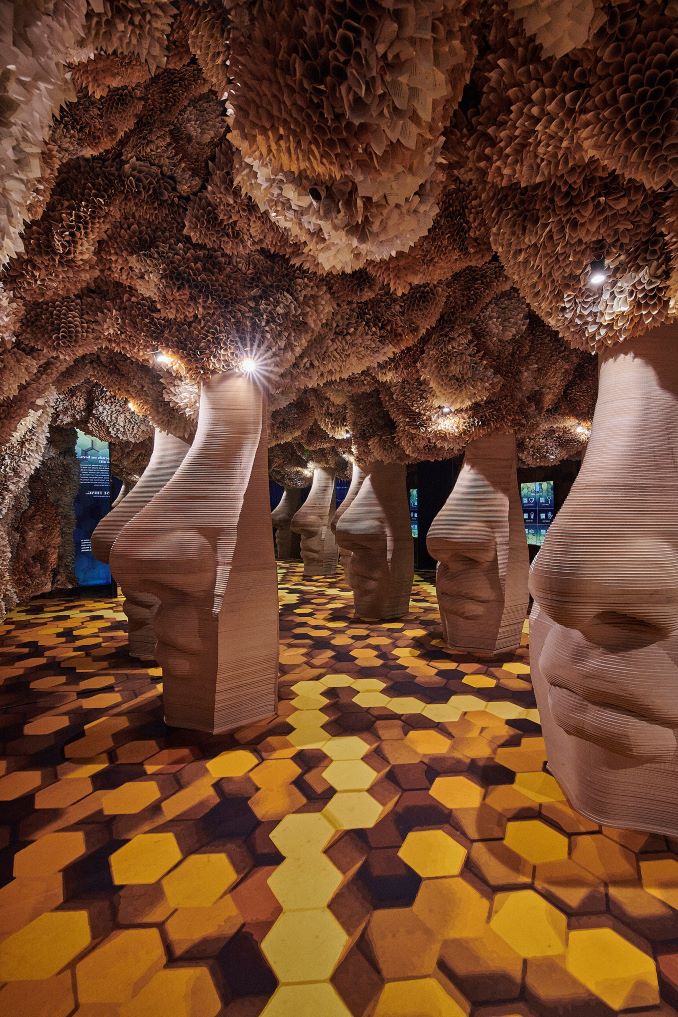 Are you looking for an eventful outing with pals, then this is a great opportunity to be engrossed in captivating exhibits of sound and colour while uncovering mesmeric stories.
Arcadia Earth wants to spark a conversation on the environment and sustainability in a whole new way, and there is so much more to expect from the singular exhibitions. For upcoming art shows and projects, visit their website to find out more.