D.O. Gibson has defied the odds as a rapper from Canada, becoming a certified international artist, a successful record label executive and a socially active community ambassador. He set a Guinness World Record when he freestyled for nearly nine hours in 2003, sold tens of thousands of CDs, hit #1 on U.S. College Hip Hop Radio charts and travelled the world performing for sold-out crowds; D.O.'s success is defined in his own terms.
Born in Watrous, Saskatchewan, with Cape Breton Nova Scotia roots, D.O. grew up in Southern Ontario before settling in Toronto. Despite a Worldwide pandemic, 2021 was a breakthrough year for D.O. In February, he capped a 90-show virtual Black Canadian 365 tour. He was profiled on CBC, City TV News, Global, Toronto Star, and even guest co-hosted Entertainment Tonight Canada Live.
In the Fall of 2021, D.O. released his second book, On This Grind which details life lessons learned from the music business. He will also release Still Driven, a new album that celebrates the 20th anniversary of his first professional release Stay Driven.
"I'm excited about this project because it showcases my longevity in the music industry. I'm working with so many emerging and established artists that it's keeping me fresh." The project includes production and collaborations with JRDN, Mitchell Bailey, Myer Clarity, and 80 Empire amongst others.
In between recording, Gibson founded the Stay Driven program that launched in 2001.  Stay Driven is based on D.O.'s own life experiences, where he addresses relevant topics such as anti-bullying, peer pressure, and literacy. Gibson has spoken and performed at over one thousand schools reaching hundreds of thousands of students.
In addition to his career as an artist, he is also the driving force behind Northern Power Summit – regarded in the Urban community as one of the premier emerging conferences in Canada. Northern Power Summit celebrated its 5th anniversary in 2021 with its largest attendance yet. Somewhere between Tupac (in terms of social consciousness), Fresh Prince (in terms of appeal with youth) and Jay-Z (in terms of business sense), stands D.O., a man who is bounded only by the hours in a day.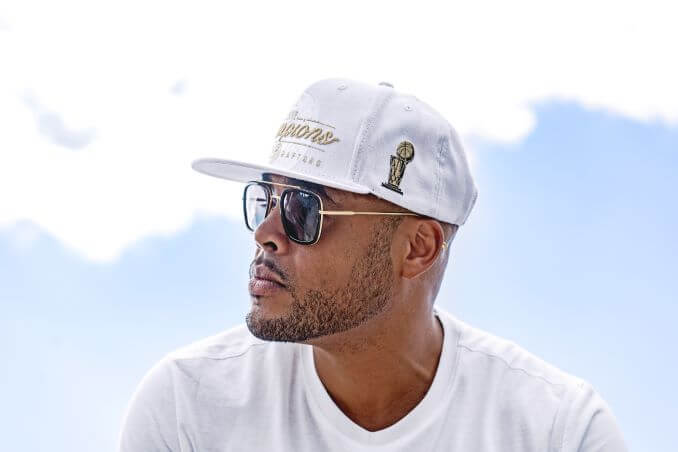 Name:
Duane "D.O." Gibson
Genre:
Hip-Hop
Founded:
2001
# of Albums:
9
Latest Album:
Still Driven
Latest Single:
Still Driven feat JRDN
Latest Video:
Favourite musician growing up:
LL COOL J
Favourite musician now:
Kanye West
Guilty pleasure song:
Peaches by Justin Bieber
Live show ritual:
Guzzle a large glass of water!
Favourite local musician:
iLLvibe
EP or LP:
LP
Early bird or night owl?
Early bird
Road or studio?
Road
Any shows or albums coming up?
I'm doing 50+ shows for virtual Black Canadian History tour – Black 365 : Change the World tour
Any shows or albums coming up?
Black 365: Change the World tour
Where can we follow you?
Facebook | Twitter | Instagram | Website
***
Rapid Fire Toronto Qs
Favourite local restaurant:
Grazie's
Favourite street in your city:
St. Clair West because I used to live there
Favourite park in your city:
Bindertwine Park. I love going for long walks there and enjoying nature.
Favourite music venue in your city:
Rivoli
Favourite music store in your city:
Play De Record