Sports betting is as old as the sport itself. With the advent of time, the sports changed, the premise changed, but the betting core remained the same.
That being said, Canada has been fairly lax about their betting legislations, which caused some massive bumps in participation numbers over the course of the few years. How has this paved the way for Canadians to use betting as a pastime activity? Let's wind the clocks in every direction.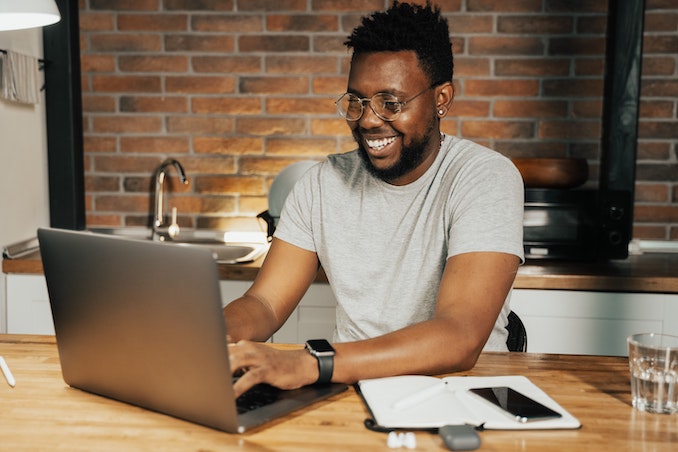 Days of Previous Glory
Even before the Europeans put their foot forth in foreign soil, betting was a prevalent pastime in Canada. Back then, betting was mostly premised around entertainment rather than the intense wager-placing sessions.
Canoe racing, archery events, running—to name a few—were avenues that then Canadians cherished. There is, however, another reason why such specific sports were a thing of the hour. The philosophy—practice makes perfect, sounds familiar?
Back in the day, folks not only used physical activities as recreational outlets. Historians believe that the reason for such specific games to be part of betting sessions also worked as incentives for the participants themselves to get better and sharper in their respective avenues.
When the Europeans did set foot on Canadian soil, they brought their European legislation too. Historians have suggested that the Quebec Act (1774) made it rather restricted and difficult for bettors to place bets as freely as they did earlier. What happened after this was definitely not as glorious as its inception.
Criminalisation—Taking no Prisoners
Let's move ahead by a few more years. It was in 1867 that the then Canadian Government adopted a modulated version of the English gambling laws. It was, however, in 1892 that a Criminal Code was added to this aforementioned list. With this, it was determined that the establishments would not be taking any prisoners.
There was one small caveat here, though. Betting as a whole was not criminalised; but instead, bookmakers would be facing time. It was more of an anti-gambling measure, rather than an anti-betting one.
Interestingly, the government did not touch one of the slowly-rising sports—horse racing. In fact, betting on major events was pretty much still allowed. As long as you did not get deep with the bookmakers, you could steer clear.
Hold Your Horses
Horse racing pretty much remained the only avenue for bettors to place their bets on. This was the scene of events up until a few years later, when another stable (pun intended) avenue was opened.
The government decided to amend the then prevalent rigid laws regarding criminalisation of gambling. The Criminal Code in 1969 was amended, and the Canadian government allowed Provinces and the Federal government to run lotteries.
Sure, some of these revenues were allocated for noble causes such as charity, but the manifestations were indescribable. What appeared to the general masses as an opening of lotteries and a good chance to try one's luck, the business outcomes here were massive.
For instance, in only a few years, the provinces started setting up gaming devices altogether. Slot machines started being manufactured and installed at godlike speeds, and Canada was slowly becoming more liberal and relaxed towards the gaming premise, once again.
Going Pro on the Pro-Line
There was another amendment done to the prevalent laws. In 1985, the lottery became one of the most laxed platforms where one could try their betting hands. However, betting on a single outcome of a sporting event was still not allowed as such.
This is where the premise of Pro-Line machines came into play. The Pro-Line machines installed feature-only parlay options. What did that mean? It meant that punters could place their wagers on two to six matches on one ticket, sometimes three to six.
The 90s Revolution
The 90s saw a rise in something previously unheard of—online enterprises. Sports Interaction was one such organisation that wanted to allow sports betting online. The best bit? Sports Interaction also allowed betting on games that even the Pro-Line machines were incapable of.
To make matters even more lucrative, these online ventures provided bonuses and incentives to newcomers and amateurs. Bettors who signed up back then had some massive incentives in the form of money or odds, and that in turn, caused a greater influx of audience.
If there was one pivotal reason where betting and pastime became synonymous, it had to be the 90s. Making online gaming so accessible was a revolutionary idea in itself. This, in conjunction with the idea of an ever-growing internet, is what led to the regulation of online sports betting by the OLGC in Ontario and the AGLC with their sports betting site, Play Alberta.
The Present and the Future
Presently, the web serves as the sole orifice through which bettors can lay bets. However, single-sporting events still seem like a bleak possibility of the future. In 2016, however, there was an attempt to make amends to this. Unsurprisingly, in vain.
What does the future hold here? Simple—with Canada contributing to more sports than ever before, you can expect a further venture into greater sport avenues. For example, football (in the literal sense of the term) has recently gained traction in Canada.
We won't be surprised if measures along these lines are taken, and sports betting is made all the more relaxed, at least with regards to games such as football (soccer). This, in a way, can make more audiences watch these games meticulously—thereby causing the exponential rise in audience influx.
Final Words
What started with a window to sharpen both skills and intuition has become a thing of the past. With more games being familiarised in the country, you can expect more amendments in legislation. For the better or for the worse? Only time will tell.