That Arts Group is an organization that aims to promote classical music and theatre for younger audiences. We had the chance to catch up with Craig Pike, Artistic Director of That Arts Group, to find out more about them.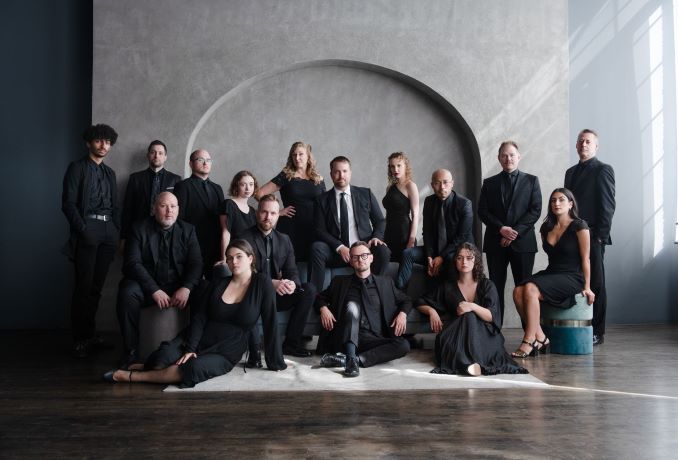 Describe your charity/non-profit in a few sentences.
That Arts Group is a dynamic, storytelling organization celebrating the boundless possibilities of what can happen when community, diversity, equity and inclusivity are put into the core of creation. We're Toronto's newest arts institution and we are uniquely positioned to be the foremost creative hub celebrating both contemporary and canonical works of theatre (That Theatre Company) and choral music (That Choir).
What problem does it aim to solve?
Classical music, and to a lesser extent, theatre, has a bad rap as being unapproachable to younger audiences. Our goal is to reach a wider audience and make these arts forms approachable for communities who may not feel welcomed as audience members.
When did you start/join it?
That Arts Group started in August 2022, and That Choir has been in existence since 2008.
What made you want to get involved?
As a career actor and musician, I saw there was space to approach contemporary choral music as well as live theatre through a new and invigorated lens, engaging with audiences that may otherwise not feel welcome in the arts community in Toronto. As it currently stands, ticket prices, venues, and narratives being shared aren't always the most inclusive or inviting. As the owner of Craig's Cookies in Toronto, I'm also in a unique position to use the infrastructure of my business to help support the launch of this important not-for-profit arts organization.
What was the situation like when you started?
When I started That Choir in 2008, I sensed a disconnect between the singers and the audience. The goal of That Arts Group and That Choir is to reflect on why this has been the case, educate ourselves on how best to bridge the gap, and build intimate and shared experiences where audiences feel like they belong.
With That Theatre Company, our goal is to present works of theatre, both new and canonical, that best represent the communities we serve. While this isn't a revolutionary objective, our approach is to not only perform in spaces that offer intimate storytelling opportunities similar to how we engage with entertainment at home but also to offer ticket prices that make live theatre (and live choral music) accessible to as many communities as possible.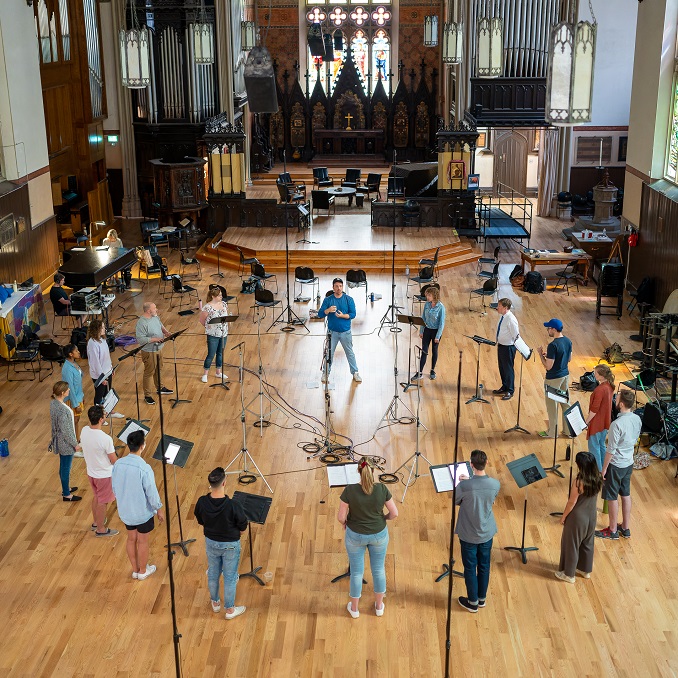 How has it changed since?
Since our launch this past August, we've offered all tickets at a "Pay What You Can" model. This structure has driven a spike in ticket sales of over 600% compared to that time last year.
What more needs to be done?
As arts organizations, we need to continue the work of creating accessible art and opportunities for communities that have traditionally been underrepresented. Our work in the next year involves creating outreach and new work development programs to help move the needle closer to this goal.
How can our readers help?
Toronto Guardian readers can help by coming out to performances, volunteering at one of our concerts and/or by making donations to That Arts Group. Those who want to be a part of Toronto's newest and most exciting not-for-profit can reach out to info@thatartsgroup.com for more information on how best to help.
Do you have any events coming up?
We have four performances coming up before the end of the year! They are:
– That Theatre Company presents Caryl Churchill's A Number
April 21st – May 6th, St Anne's Parish Hall
– That Choir Unplugged
May 13th 8:00 pm | May 14th 2:00 pm, St Anne's Anglican Church
Where can we follow you?
Website | Instagram | Facebook | YouTube
PAY IT FORWARD: What is an awesome local charity that you love?
The 519 in the Church/Wellesley Village has been doing amazing work for 2SLGBTQIA+ communities for nearly 50 years. Theirs is an inspiring story of community and constant evolution – it's amazing to witness the important work they continue to do in this community.