The Breakthroughs Film Festival has announced its dates and the final poster design for this year's film festival that showcases shorts by emerging women directors. This year's BFF will be taking place June 8th & 9th at The Royal Cinema in downtown Toronto.
The Breakthroughs Film Festival happens to be the only festival in Canada that is devoted exclusively to short films directed by emerging women directors. The featured films are from any and every genre and are created by some of our country's talented artists that are rising in the Canadian and international film scene.
This year's films have not yet been announced, but stay tuned for more info on this year's lineup. You can also visit their website for more info.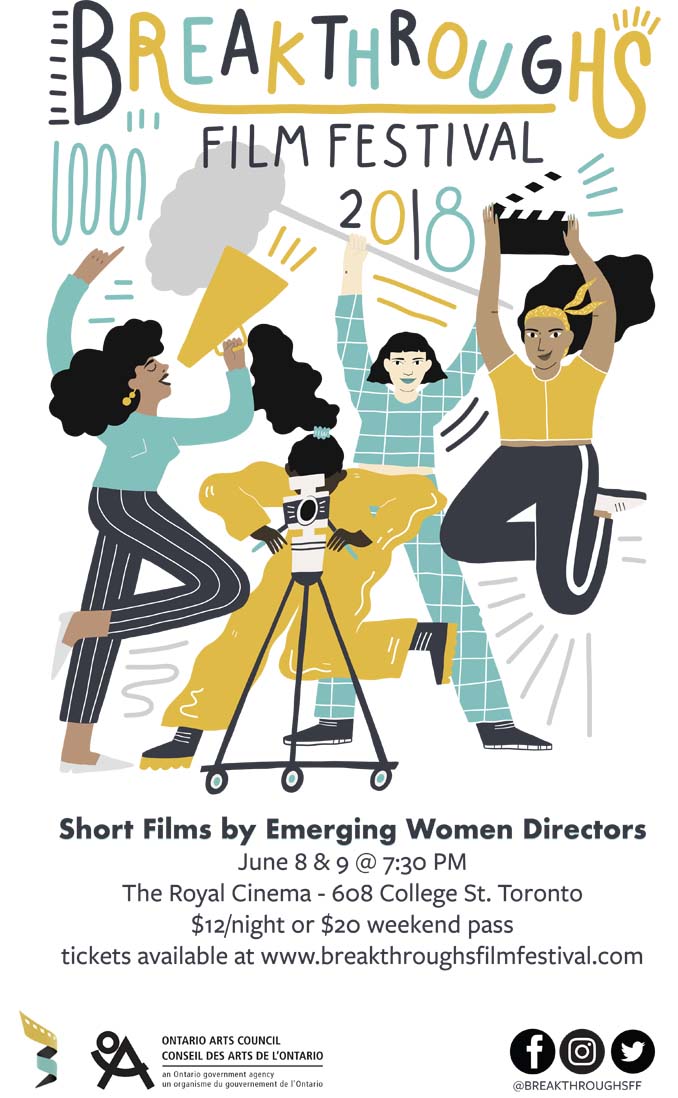 Vesna Asanovic
Vesna is the artist whose design was chosen for this year's poster.Each year, the BFF go between a couple of artists to design the graphics. She is an Illustrator that is  living and working in Toronto. She is an avid doodler, carrying her sketchbook everywhere and drinks too much coffee. Her clients include Nylon, The Walrus, Shameless & Lenny Letter.
You can check her work out at:
instagram @vesnasanovic