We cover a lot of ground here in this corner of the interweb, but at the end of the day what this column is all about is music. Especially awesome music. Especially awesome music played live in big, loud venues full of brightly dressed people loving life. The weekend is our time – and the weekend is now! Tonight, Toronto's playing host to a stellar show full of plenty of talent and a LOT of sound. Our own ill.Gates is joined on the Sound Academy (11 Polson St.) stage by French all-star performers Dirtyphonics, a favourite around these parts, and Excision, the British Columbia-based legends who are leading the tour.
They're also joined by the "Executioner", described only as a "video and lighting installation" – albeit one that comes with 150,000 watts of sound (so bring earplugs). All told, it sounds like a worthwhile way to spend my Friday night, so that's where I'm headed this evening. If you can't make it, you can follow along on Twitter; I'll be livetweeting from through the night. We'll have pictures and a review up for you later this weekend!
Meanwhile, let's find out a little bit more about Excision, who graciously took the time to answer a few questions. Read on – and if I see you tonight, come say hi!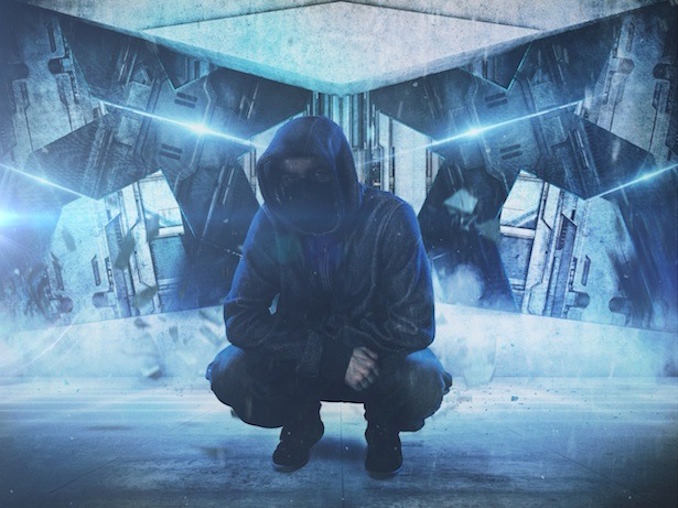 What can fans expect when they come to your show?
With every tour we've done we aim to go bigger and better. After years on the road I can pretty much guarantee we're going to be cramming more sound, lights, and video into these venues than any other act you've seen there. With Dirtyphonics and ill.Gates on board this year, we're excited to take things to a level far beyond expectations.
The tour marks the return of The Executioner stage show. Any new changes to it?
Last year was a huge learning experience for us. It was our first time doing a huge stage with so many moving parts and different types of technology. This time around we've got a ton of experience under our belt to really fine tune everything to work better together, and the sum of all the parts is now much greater.
You are known for your innovative uses of cutting edge technology. Can you tell us about your tour production?
We've got a huge mass of sick new animations created by people who've worked on The Walking Dead, Transformers and other major TV/Film animators. We'll be the first touring act in North America to bring out some of the new and truly unique lights that we have. We've got a ton more tricks up our sleeve that we've invested a lot of time and money into that you'll have to come see for yourself. I don't want to ruin the surprise!
What is your music release schedule for around the tour?
I've done the album thing twice now. It's great but not only is it a huge pile of stress and expectations to meet the deadline, it also ends up with extended periods of no new music coming out. This year I'm going to try something different and aim to drop a single once per month. Life always manages to get in the way, so I'm not guaranteeing they'll come out on the first of every month, but I'll do my best!
I hear there is a dinosaur that will be running around during your show. What's that all about?
Shhhhh that's a secret. ?
Dirtyphonics and ill.Gates will be joining you on tour. How did they come about getting picked for the tour?

Usually there is a ton of back and forth trying to get the right acts, but this year I got my number one choices right off the bat. I love their tunes and the energy they bring to the stage. Not only that, they are awesome dudes who I am stoked to live with on the bus for three months!
You're a big sci-fi fan. What are you into these days?
Sci-fi fans are spoiled these days. It used to be so niche but now with comic book movies ruling the theaters, you can find something in the sci-fi genre on any platform, for every level of geek. My latest thing is shows/movies that feature crazy futuristic technology. Black Mirror is a UK TV show, each episode with a different cast and plot and showcases life in a different future/reality. Another one I'm really enjoying is a new show called Almost Human, a police/crime show set in the far future where androids far exceed human capacity. The soundtrack is very dubstepp-y and the technology is mind blowing. Even if the acting isn't the best, it gets my imagination going, and that's why I watch TV/movies in the first place!
While you are on tour is there anything you like to do outside of your shows? Any places you hope to check out while you are on the road?
If you haven't noticed yet, I'm a bit of an extremist, but I'm also an introvert. To balance out the loudness and craziness of touring, I like to do the complete opposite. Check out some redwoods in North Cali that you can drive a car through, wander the forest feeling about the size of a bug, go snowboarding and really get that peaceful Zen feeling, or simply retreat to my bunk, put some headphones on and get lost attempting to design the craziest sound my brain can imagine.
And that's it from Excision. Check out their website. Hope to see you all tonight (or at least on Twitter)! Happy rave!
———————————————————————————————————–
VIDEO RODEO: Since I'll be returning to the Sound Academy tonight, it seems only appropriate that I show off the place with an old video. This one is Kenny Ken, playing live at Kings of the Jungle – a party I also played, in fact, and a hell of a show if I recall correctly (which I do). Check it out!
————————————————————————————————————
Looking for a party? You've come to the right place! Below is a sample of what you can find this weekend and next in the rave and EDM community around Toronto; check out The Heather Network for even more!
UPCOMING EVENTS: EXCISION: EXECUTIONER TOUR – Friday, Apr 4th – 10 PM  *TONIGHT*

Well, you've already heard all about this, so I'll spare you additional reading. Just remember to grab your tickets early ($26.50) and be sure to say hello at the show!
UPCOMING EVENTS: WORLD PILLOW FIGHT DAY – Saturday, Apr 5th – 3 PM local time
Maybe it's not a rave or a party, but I'd be remiss in my duties of bringing you awesome entertainment if I didn't give a shout out to our friends at Newmindspace and their annual Pillow Fight Day. This year's will take place in Nathan Phillips Square, just in front of City Hall. There's no cost, but please bring your own non-feathery pillow and a big sense of play.
UPCOMING EVENTS: ELECTRO SWING CIRCUS – Friday, Apr 11th – 9 PM
The Electro Swing crew makes a point of creating unique party atmospheres through decor, art, and of course the music. This one is no exception, as they've invited the Zero Gravity Circus to join the stage at Revival (783 College) along with Rambunctious, a ten-piece brass band (!) for a night that's sure to bring you all the magic and mayhem you've come to expect. Tickets are just $15, so let's see everyone out there!
UPCOMING EVENTS: TDOT LOVE THREE – Saturday, Apr 12th – 9 PM
Drum'n'Bass has been on a tear lately, and we're in the midst of a full-blown revival. Helping foster that revival is the Future Perfect Synergy team, offering an extended set format for iconic DnB performers from Toronto's storied scene. This edition features DJ Spinz along with MC JD, a matchup that brings back fond Hullabaloo memories for me. As tickets are $10, you can be absolutely sure I'll be at Bassline (865 Bloor West) soaking up some breakbeat rhythms!
UPCOMING EVENTS: OLDER THAN OLDSKOOL – Saturday, Apr 12th – 10 PM
Toronto has long been a bastion of electronic music, well before it got as massive as it is today. You can still catch some of the iconic DJs who really built electronic music and raving in this city at shows – in fact, you can catch some of them right here at Andy Pool Hall (489 College Street) on Saturday! Featuring the legendary Dr. Trance, rave hero Marty McFly, and Rochester's scion DJ Flex, and with tickets just $5 before midnight (ten after), there's absolutely no reason to miss this rare opportunity – so I'll be seeing you there!