October 20th marked Toronto stalwarts, Odonis Odonis's new album release: 'No Pop'. These dystopian mavericks know how to throw down some electronic future sounds, so I was intrigued to see how their show at The Garrison would unfold. Would it be Terminator, Judgment Day or perhaps, save our souls, Rise of the Machines?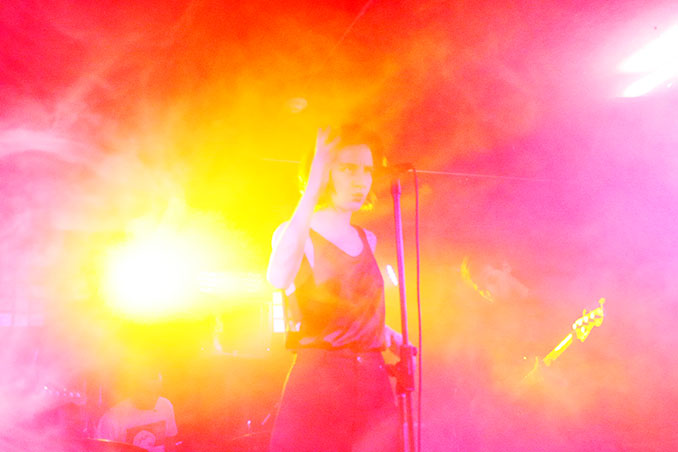 It wasn't just the Double O's celebrating an album release tonight; before them came Beliefs who recently shared 'Habitat' with the world. Part of acclaimed local label, Hand Drawn Dracula, Beliefs is a true indie band, combining whispy vocal melodies, distorted guitars and with an electronic backbone.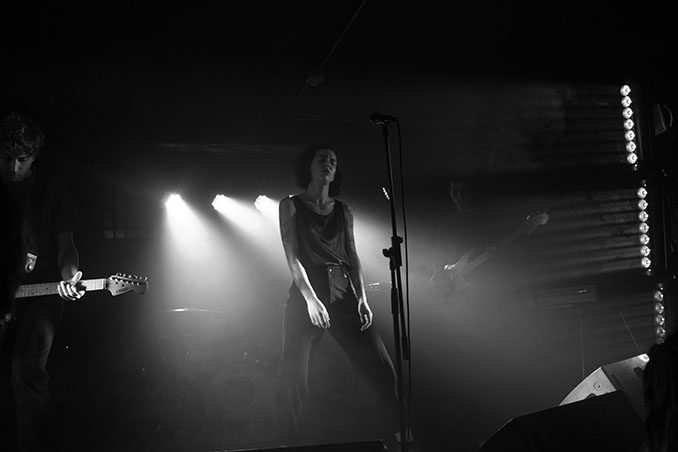 The end of the world anyone?
So, I had listened to and enjoyed 'No Pop' several times before the show. I happened to be at Odonis Odonis's last album launch for 'Post Plague' and I must admit leaving that one feeling wholly unsure about their sharp turn in direction (the band started with more of a guitar focus but are slowly moving into electronic experimentation). Maybe I just wasn't in the right mood, because you know, that happens with music – it's all a personal experience. Listening to 'No Pop', I did feel that they had maybe stepped the whole concept up a level.
Drop the lights…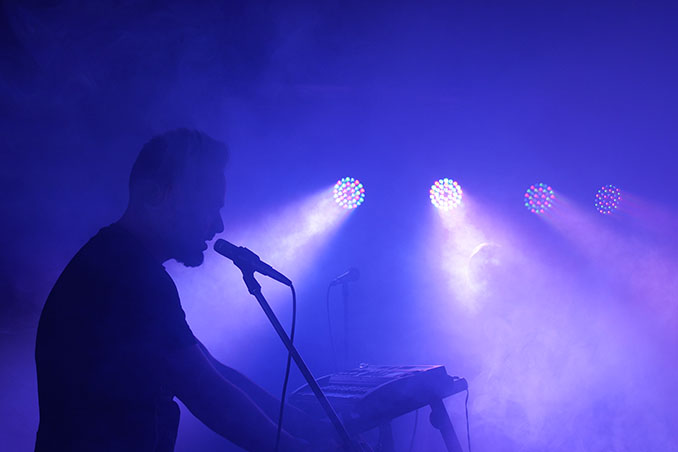 First thing to point out is that the sound system at the Garrison was huge and the light show was mesmerizing… in fact I would go as far as saying that I have not seen a better light show in a similar sized venue.
Odonis Odonis arrived, hunched around their pyramid of bar lights in front of various boxes. There is no doubt that they are a challenging listen; I could imagine some people being immediately turned off by the ear piercing sirens, distorted motifs and other worldly, freakish sounds, but luckily the crowd seemed to be in the right place.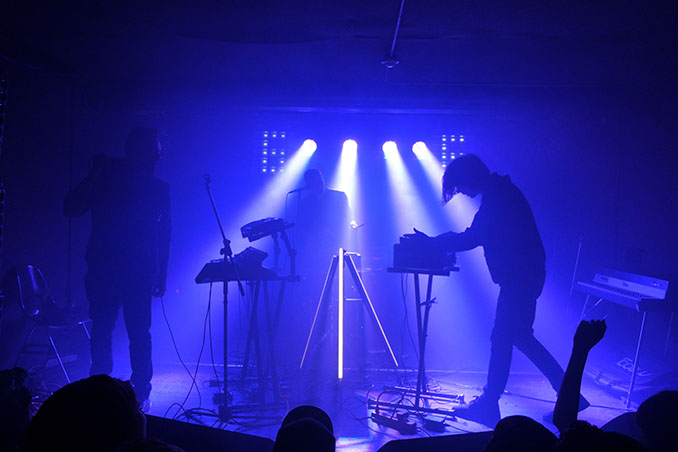 I'm not going to go as far as to say I saw a band hit its peak, because that could well be an underestimation of their potential, but it was really bloody good. I couldn't control my arms during the set – they were throwing shapes every which way. 'Nasty Boy', their most recently released single, was a highlight, as was 'Vision' which really turned the screw and got the Garrison pumping.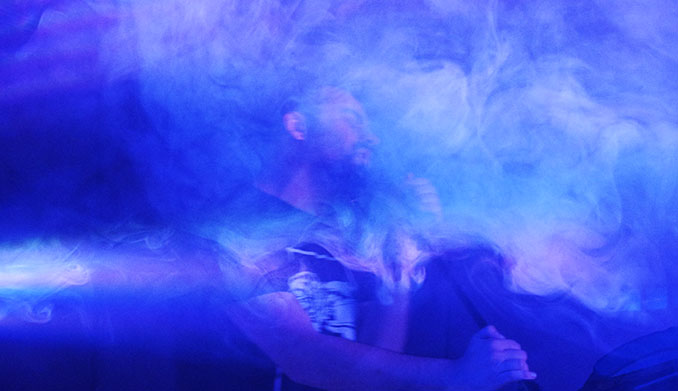 The insect song was another highlight… it's weird but resonated in a perfect place within the set to give the whole performance some warmth, being a relatively light moment.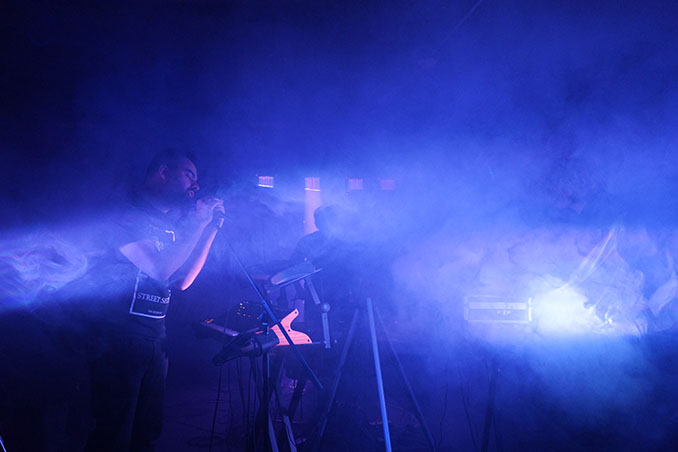 All in all, if you can't tell already, I was blown away. Although I love commercial music, well… actually that's probably a lie… but anyway, when you have people creating music that they have full control over, and are really passionate about, for me at least, that resonates. Jesus, it's great when it works.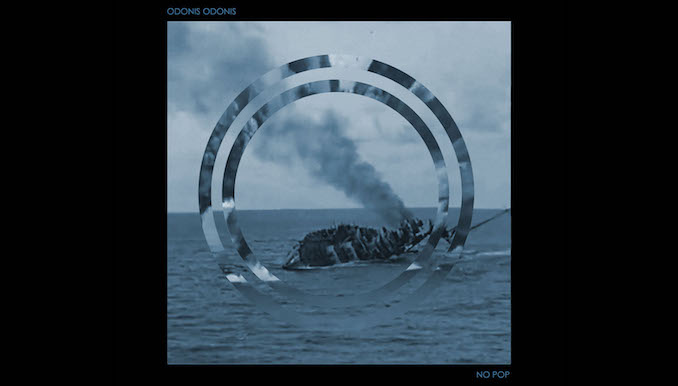 So head down to one of your fantastic local record stores, maybe Rotate This, and grab your copy of No Pop. Your friends might not understand, but hopefully with time, people will see where the real value in music lies – in expression, individuality and control.
Oh and before I forget… this is Judgment Day!