Telephone Explosion marked their 10 year anniversary with a celebratory show at Lee's Palace on Friday night, featuring a stacked bill showcasing some of Toronto's most exhilarating talents. Started by Steve Sidoli and Jon Schouten, members of Teenanger (who were one of the bands on the bill), Telephone Explosion has steadily built a reputation for pushing an eclectic mix of the city's best DIY sounds.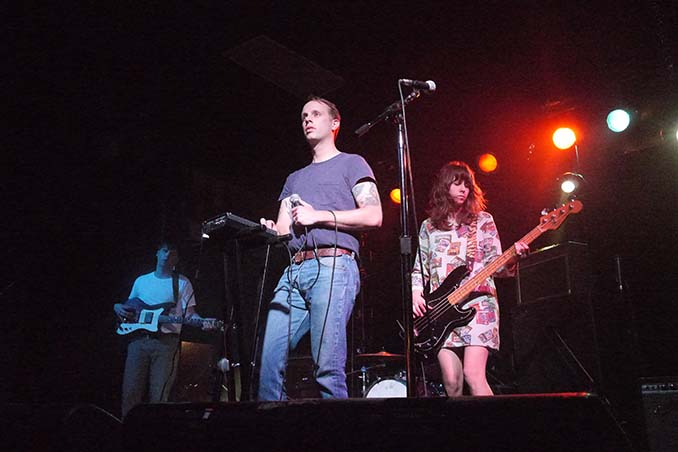 Teenanger are a four piece with a new wave post-punk sound. To me, they're reminiscent of the likes of Mission of Burma and New Order, and they certainly had a presence that filled the stage.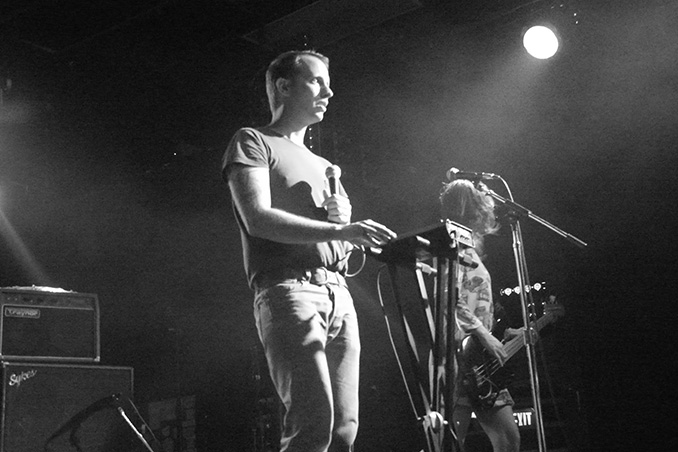 The previously mentioned Jon Schouten rocked back and forwards with his head towards the ceiling, delivering a vocal performance that combined spoken passages with understated melodies. Thoroughly entertaining; good job people, good job.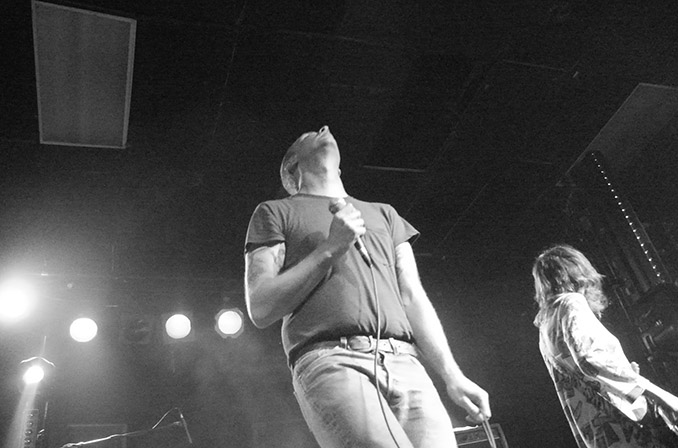 The anniversary show featured five bands in total, with short 15 minute changeovers. Andre Ethier had opened the evening's proceedings and New Fries followed shortly after Teenanger.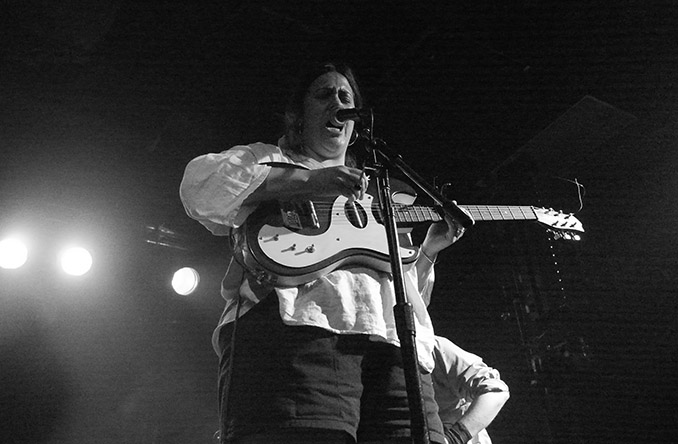 I'm not new to New Fries, in fact I saw them only a month or so ago at the Owls Club in Toronto. It's no secret that they're right up there with my favourite local bands, and tonight was to feature a few distinct lineup differences to normal.
For this performance, synthesizer was replaced with two saxophonists stood on the far left and right of the stage, framing the more familiar New Fries faces in the middle. They triumphantly squawked and squeaked throughout… it was all a little arty.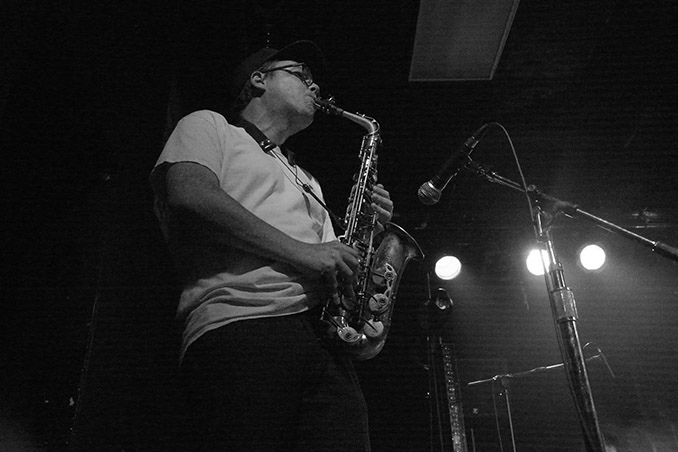 It felt as though they grew into the show the further in they got, and their short choppy style left you wanting more! Lead singer and guitarist, Anni Spadafora is a force to be reckoned with, and she produced her usual vocal tricks, screams, bellows and pops to augment their edgy and funky bass driven sound.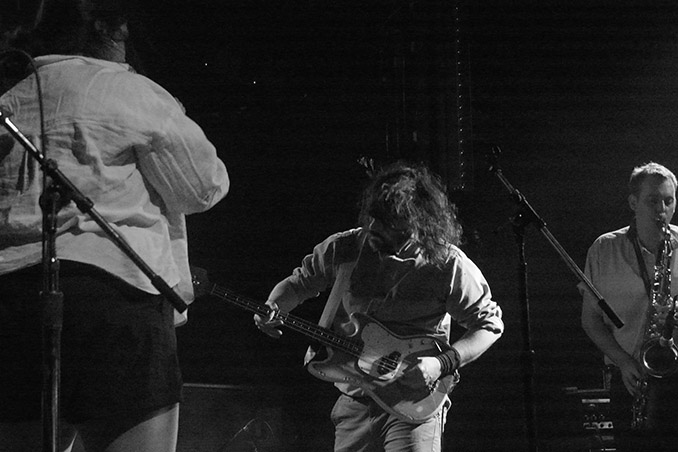 At one point a cab/amp jumped off another one on the stage and bounced onto the floor, but that didn't stop them from lolloping around having a good time, before the two framers squealed in with some more beautifully ear splitting sax. They're not an easy listen by any means, but if you can get your ear around them, it's one hell of a good time.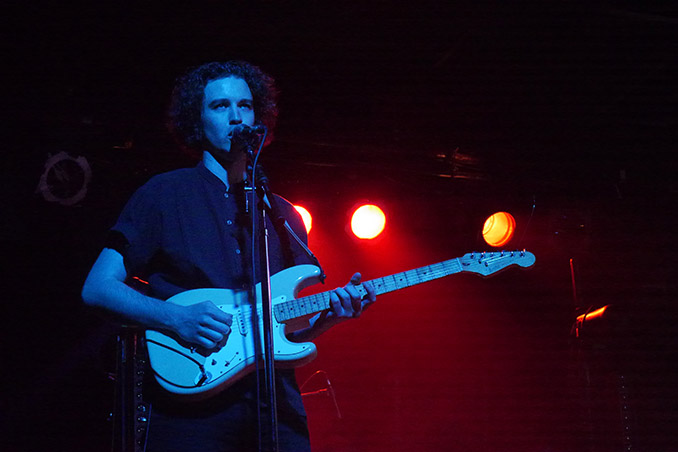 After another impressively short changeover, Freak Heat Waves were up next. The three piece released their new album 'XXXL' with Telephone Explosion earlier this year. The live lineup featured guitar/vocals, bass and drums, underpinned by backing tracks to provide some of the electronic elements such as synthesizers and drum machines.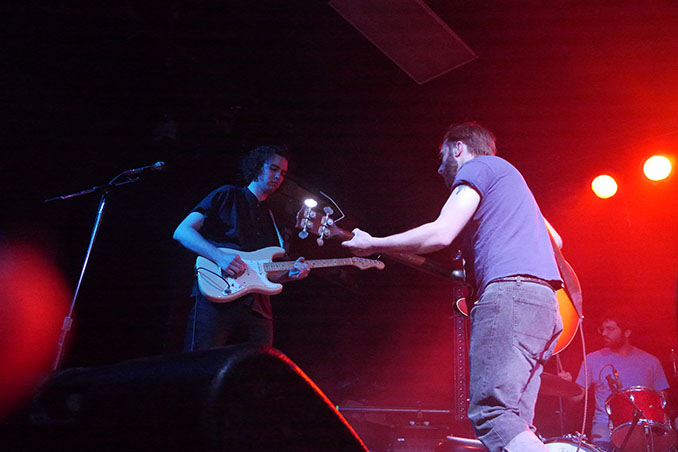 Their understated performance was defined by Steven Lind's monotone vocals, transporting you to a sludgy world which at times became hypnotic and monotonous. In other moments you were lifted above the clouds to a place where the sun was still shining.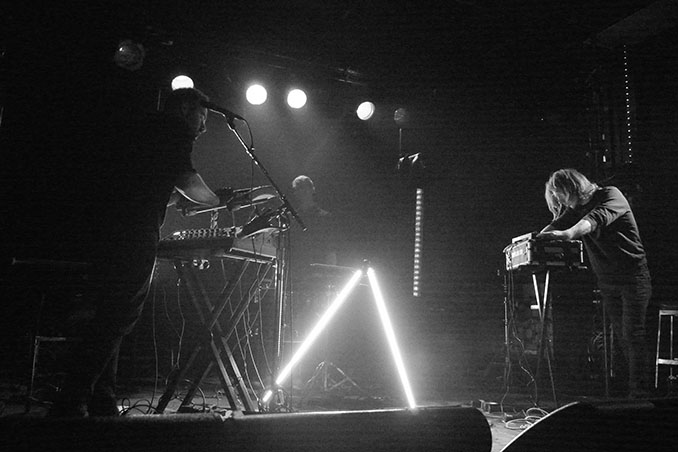 Heading the bill, Odonis Odonis's fully electronic set can reliably be described as a dystopian 80s techno disco. Opening with Check My Profile and Nasty Boy, the two lead singles off of their most recent record No Pop, that set the tone for what was was to be another interstellar performance.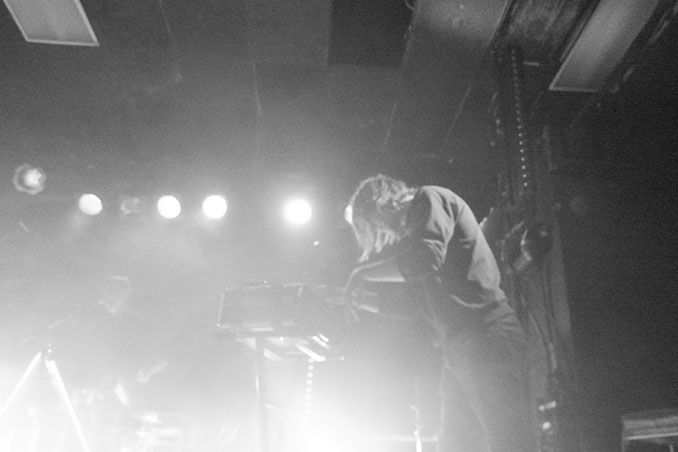 Lead singer Dean Tzenos commanded the stage sporting a slightly eerie looking pair of leather gloves, like he was about to jump on his Harley straight after the show. His performance, and those of the trio in general, were unshakably confident and aggressive.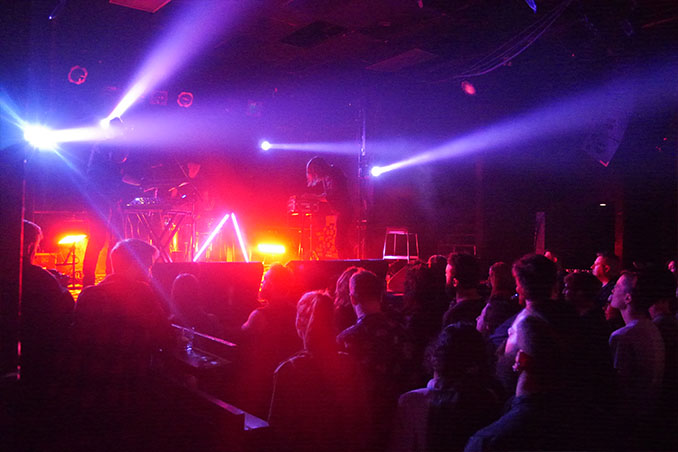 Perhaps the sweetest moments arrived in the more minimal and repetitive dance tracks, featuring trancey arpeggiating synth lines which pulsed hypnotically behind four-on-the-floor beats played live on drum pads. If that doesn't get your feet tapping, then nothing ever will. Did I mention the light show?
Put simply, there were definitely bands on this bill who deserve way more recognition for what they're doing. Telephone Explosion have been helping to traject fine unsung heroes like these for 10 years now, and they should be commended for their work.
Someone give these people a medal.
For more information about Telephone Explosion releases, visit their website.