How long has it been since you had a whole day to yourself? A whole 24-hours to do literally anything you want. Whether that day is next weekend or it's today, sometimes it can be difficult to choose what to do and a push might be all that you need. Having a day with no plans and no commitments means it's time for you and only you. If you're spoiled for choice or needing some inspiration to plan your day, here are four recommendations to help you chill out.
Relax with a good book
If you're an avid reader, you know that picking up a good piece of fiction is the best way to relax and spend some alone time. Reading has many benefits, so why not make your free time even more beneficial for you? Regular reading increases your vocab and comprehension and prevents cognitive decline with age. More immediate benefits include reduced stress and a better night's sleep (more of that, please!). Make the most of the day and grab a blanket and your favourite book to chill out and make the most of your free time.
Try gaming
It may not seem like it, but gaming has many surprising benefits. These can include bettering your social skills, your awareness and teaches you some tips and tricks of problem-solving. It also boosts your happy hormones and gets you in the chill zone. Some ideas of games you can play might consist of board games, video games and online games. Examples of online games can be multiplayer or even casino games. Check out trusted providers like Comeon Casino or similar if you're interested.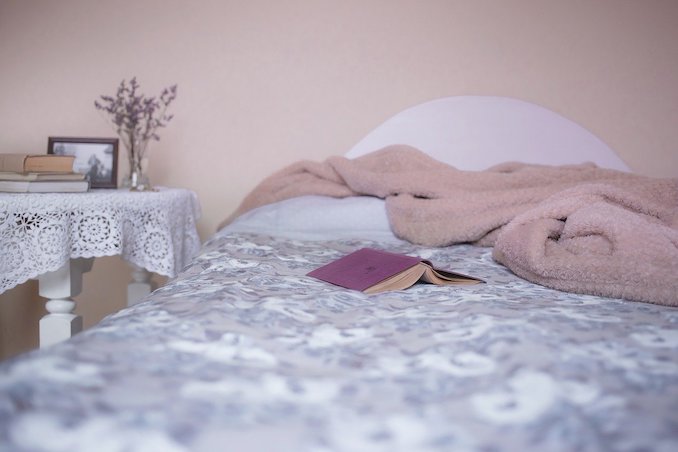 Create a home spa
If you have the time, why not create your own at-home spa day? You-time is the best time for relaxation and a DIY self-care experience might be what you need. All you need is a great pamper kit and you'll drift off into the perfect night's sleep. Experts have recommended some of the tools you'll need including a scented candle, music or a book, a hot bath or shower, a lovely face mask and a good scrub. Treat yourself to a luxurious time in the bathroom and relax!
Keep up with your to-do list
Do you need to stay as busy as possible, even on those days meant for relaxation? If you've had all the relaxation you can take, why not try to tick some things off that never-ending to-do list you've had for years. Finally fix that cabinet door or clear out the clutter drawer in your kitchen. As much as you might need some TLC, so might your home. Dust off the cushions and open the curtains for a packed day of completing those dreaded tasks once and for all.
A rainy day is sometimes all that's needed to relax, or get things done around the house. Either way, make the most of it. Most important, take time for yourself – you deserve it!
*This content is Sponsored