No doubt that those who have a love for gambling, know no boundaries or ways to limit this love that keeps pouring out. The charm of Canadian casinos is such that even the pandemic is unable to restrict people to the four walls of the house. Here, we are specifically talking about some of the Ontarians who believe that coronavirus cannot catch them.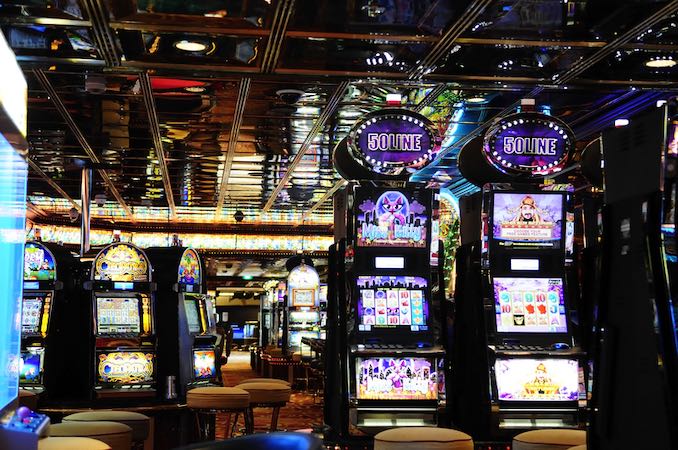 Germs are surely not visible to the naked eye
Be it the slot machines or the playing cards and the table chips, everything appears germ-free to them and that is why, maybe, thousands of casino lovers are mass gathering despite the suggestion of social distancing. To them, the idea of the spread of pandemic appears to be somewhat fictional, heard from one and thrown out from the other ear.
The sweeping wind is the only sound heard
We hear no student at school, no machines functioning in the gyms, no food lovers satisfying themselves in the restaurant and no words in Parliament. Above all, we have our loved Prime Minister Justin Trudeau in self-isolation too. Be it NBA or NHL, MLB or MLS, there is no play as games stay suspended. Unlike always, this March break, Pearson Toronto airport witnessed no enthusiastic and happy faces leaving for vacations. But why is Ontario experiencing this silence and wave of a sedentary lifestyle? The answer is clear, the spread of pandemic that is trapping people in its vicious circle with no mercy.
Staying home is encouraged
Companies that have a scope of running without forcing the workers to head out to office spaces are encouraging their employees to offer their services from home. In the wake of coronavirus, it is claimed that kids' hockey playoffs will also face a cancellation this year. Dr. David Williams, Ontario's Medical Officer of Health advises social distancing and requests not more than 250 people at the max to gather in the room.
Who cares?
Despite all these efforts, we could still witness thousands of people at Woodbine Friday. Witnessing their sheer ignorance or to put in better words foolishness about the catastrophic results that coronavirus can have, we all are forced to assume as if they belong to a planet that for sure is not Earth. The parking lot with more than 250 spots occupied bore testimony to the fact that gamblers are so addicted to the game that they have totally lost the site of disastrous effects of COVID-19 that the world is currently facing.
Irrespective of what is going on across the globe, inside was an ambiance nearly similar to what it usually is. The activities within propelled pangs of laughter at times when we guess people need a lot of it. The gamblers marking their presence boasted that they could find no place of entertainment open but Woodbine. With 24 hours opening and 12 hours track, this casino has always been the choice of gamblers giving it wings not to shut down, come what may.
This massive gathering required the casino to provide a shuttle to the parking lot to get in the patrons. While the rest of the entertainment places are bearing the burden of this pandemic, it appears that this casino is going to surpass the dreaded time without closing even for a day.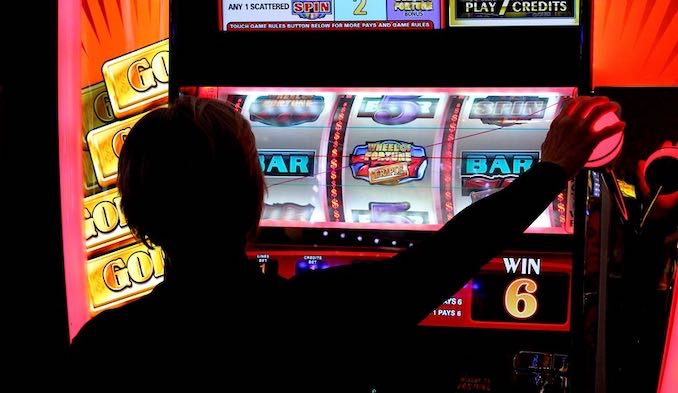 Will people already risking life for gambling pay attention to posters with hygiene directions?
Chuck Keeling, the Great Canadian Gaming Vice President boasts that they are cautious and safety of their guests has always been their primary concern. This is why the Vice President further claims to have kept an eagle eye on COVID-19 situation thereby taking all the proactive measures they can including pasting handwashing posters as a reminder about the cough/sneeze etiquette also as a direction by the Public Health Agency of Canada (PHAC). Also, the casino has hand sanitizer dispensers placed in areas, especially posing hand washing as a challenge. 
Is cleaning indefinitely possible for real?
Other preventive measures, except for shutting down for sure, that they claim to have taken include cleaning surfaces as well as reminding the customers to wash their hands frequently. In addition to this, they boast of cleaning the gaming equipment as well as the supplies that visitors interface with. They have been working more on cleanliness as they do not just restrict themselves to frequently accessed areas and equipment but also counters and door handle in addition to railings plus restrooms. 
Will monitoring the situation really help?
Ensuring hand hygiene amongst the team members is another precaution they are taking. The team members are kept up to date with the notifications as well as the guidance from the government health care agencies in regards to the current COVID-19 scenario.
However, they are planning to remain open and monitor the current pandemic with an eagle eye followed by taking into consideration the directions given by the government health care agencies. 
Ignoring the risk with open eyes
Risk is vivid to all and all are well informed about the same but still, everyone continues to be there as they have always been under the normal circumstances. However, there are surely plenty of workers in the casino who despite being uncomfortable working there, fearing for the loss of life and still working for the sake of securing their positions for a better time and obviously to earn dollars to run their house. It's high time to realize that any cleanliness is not a guarantee for safety against this catastrophic virus.
To be honest, the time is the true indicator of whether the approach the casino is following was worth it or not. The question, however, remains, is it ethical to put to risk the lives of people for the sake of profit maximization? Is humanity still alive? Or is just the individuals thinking about their own benefits and ways to succeed forgetting that coronavirus is surely not going to be biased and wreak havoc on all who behave carelessly?
*This content is Sponsored