For this year's holiday gift guide we have included some of our favourite products we have come across or reviewed over the past year. We have divided them into two groups – one for Canadian products and one for International products.
CANADIAN GIFTS – Holiday Gift Guide
FABRIQ – $ Various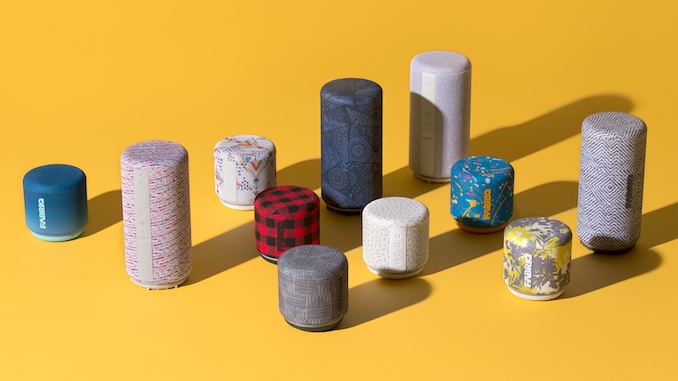 These speakers are awesome. We have a few of them at home and you can connect multiple speakers to your WiFi network and then select which ones to use for various situations. Have some in the living room, others in the kitchen. Control the speakers connected directly through your device or Spotify.
Check out our post with the founder.
We have a 20% off Promo Code for our readers. The promo code is 'ToGuardian 20' and will be valid on their website. The code is valid through the holiday season until December 31st, 2018.
***
FANFIT GAMING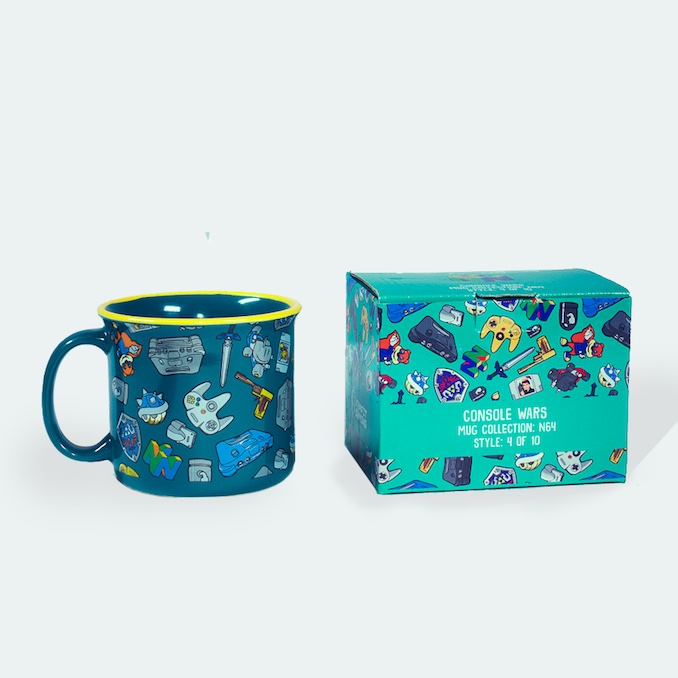 Toronto-based FanFit Gaming sells geek gifts with a heavy emphasis on classic gaming and pop culture. That includes: delightfully illustrated (and decently sized) console-themed mugs – Sega Genesis, Nintendo 64, etc. – along with my personal favourite, the Super Nintendo Chalmers. Other highlights include greeting cards shaped like SNES controllers, an "Asteroids" iPhone case, and, for the kids, various Overwatch, League of Legends, and Minecraft swag. Their line of Neon Lights is also pretty nifty, if a tad on the expensive side.
-Jeremy Greenberg
***
SHIRTPUNCH!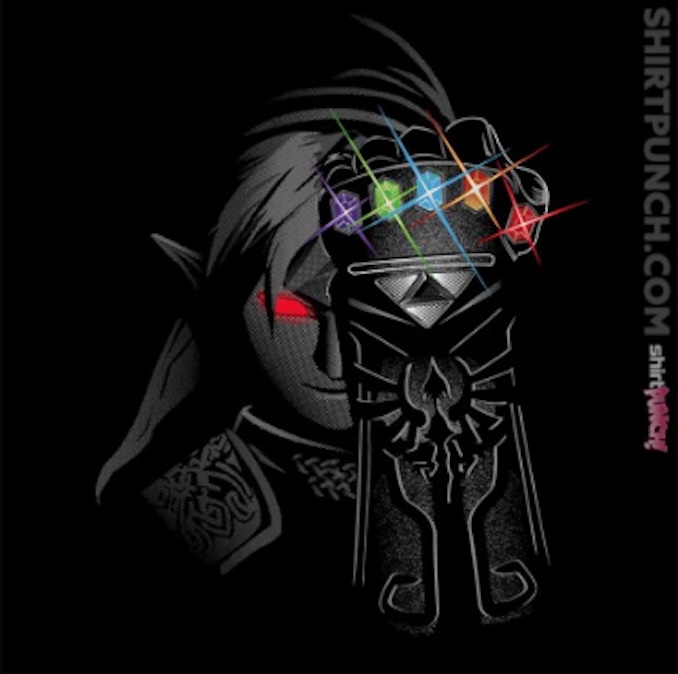 ShirtPunch has been around for a while – garnering endorsements from the likes of Kevin Smith, Ricky Gervais, and the late Stan Lee along the way – but we only recently discovered this Whitby-based apparel company. ShirtPunch specializes in one thing, and one thing only: artist-submitted pop culture fan art, custom printed on t-shirts, hoodies, tank tops, and the like. New designs are uploaded daily, largely consisting of tributes to beloved franchises, and many, many mashups of said franchises. You'll find Zelda's Link wielding the "Infinity Rupees", a Tarot-style Sailor Moon sitting as the "High Priestess" , and tributes to Ninja Turtles, Power Rangers, Disney, Harry Potter, and other mega-franchises. My personal favourite is the Escher Sketch, with its very silly twist on a very famous illusion.
-Jeremy Greenberg
***
AGA KHAN MUSEUM GIFT SHOP – Various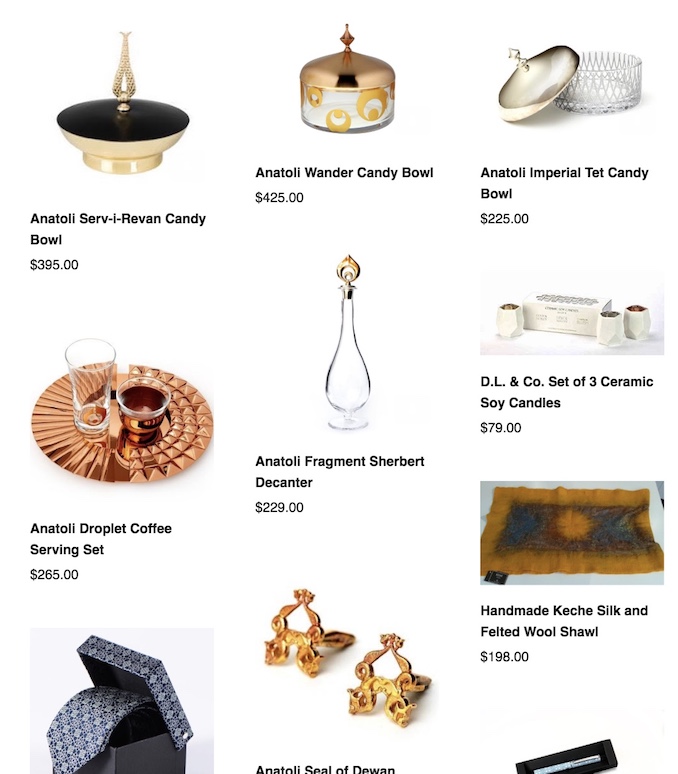 The Aga Khan Museum in Toronto has a lot of unique gifts at their shop. Check out their website for the full list of available items that range from books to decorative pieces.
View all the items on their website.
***
IRON ROAD WEST: An Illustrated History of British Columbia's Railways
by Derek Hayes – $34.99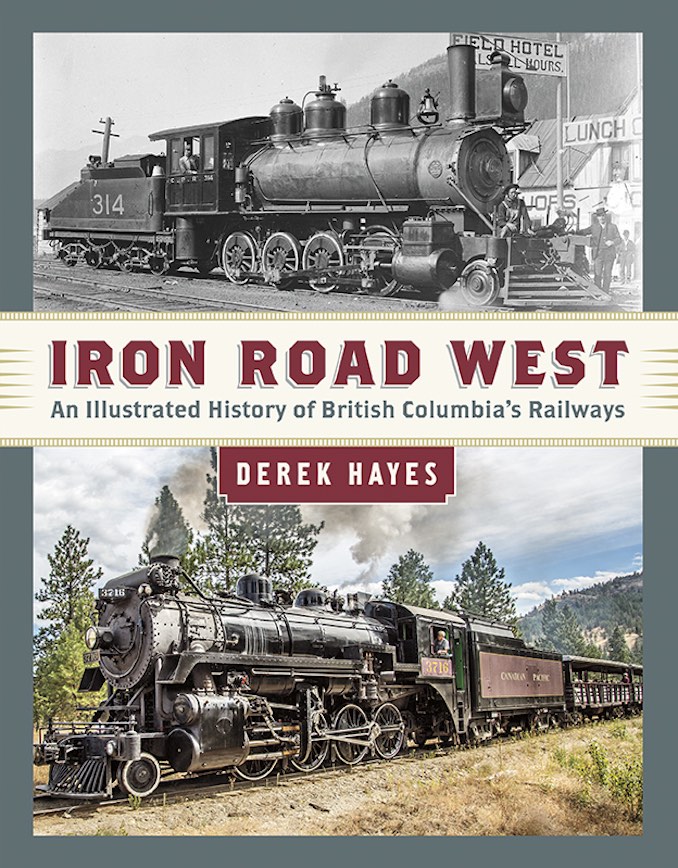 "A wildly entertaining ride through British Columbia's past, Iron Road West traces the development of the province through its rail lines, revealing the exciting frontier-like atmosphere as competing railways jockeyed for position through the difficult terrain. This is a stunning and intricate book full of archival images, maps and drawings, perfect not only for railway enthusiasts (and we all know one!), but for anyone with an interest in Canada's history."
***
RUN LITTLE MONKEY – Various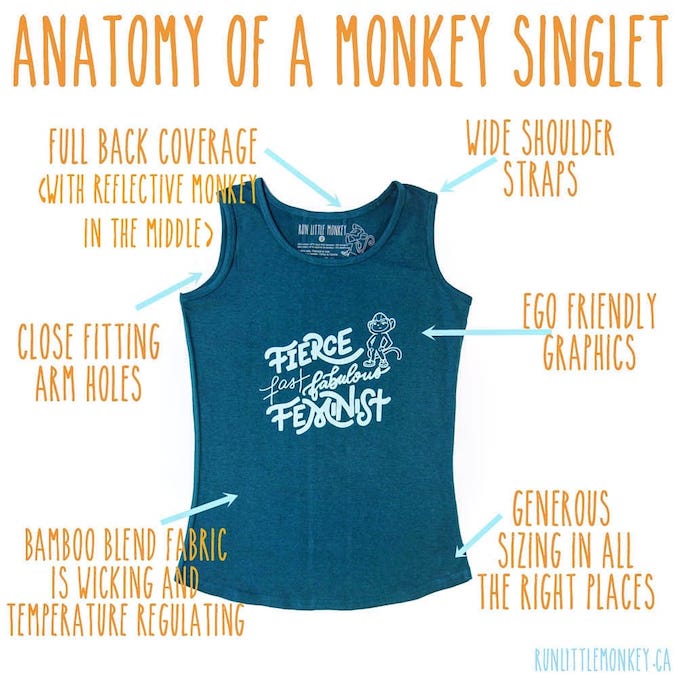 I love the branding and designs from Run Little Monkey. A company that produces technical shirts made with an incredible blend of rayon from bamboo, cotton, and spandex/elastane. They are naturally eco-friendly, anti-microbial, anti-bacterial, wicking, and, most importantly, luxuriously soft against your beautiful skin. Designed primarily for women, our sizing is also ego-friendly.
***
THE CHEF'S PLATE – Various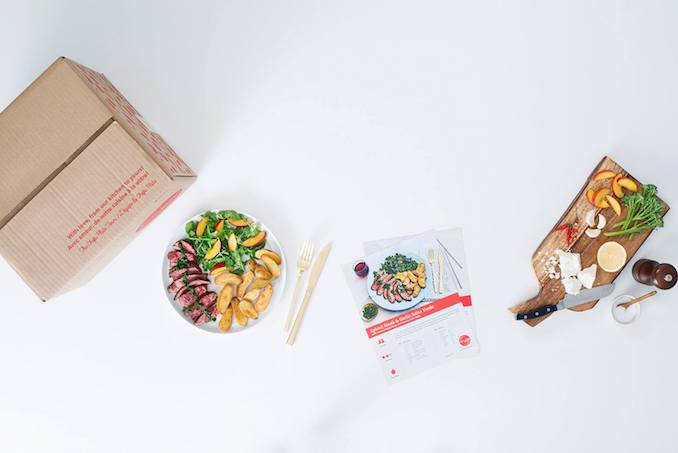 For that budding home chef, this all-in-one meal kit provides main ingredients and instructions for creating a delicious meal. Impressive recipes are created, tried, and tested right in the company's studio kitchen by expert chefs. There are even time-crunching 15 minute meal kits for the super busy. Subscriptions are available as are gift cards.
***
KENSINGTON MARKET STREET FOOD – Various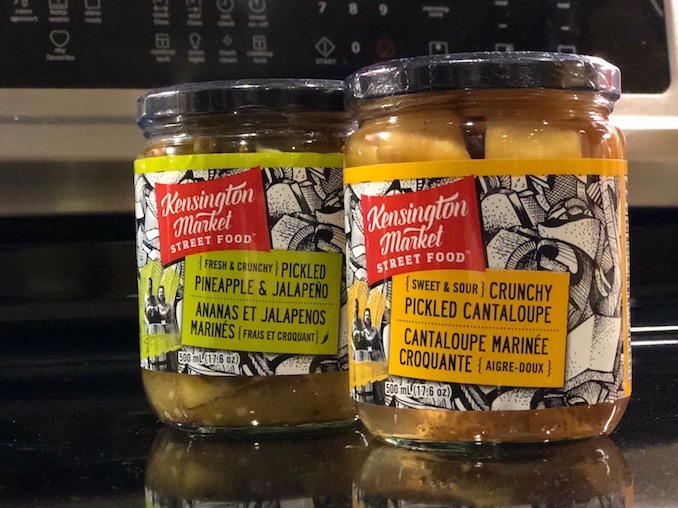 Got a food lover in your household? Be sure to try Kensington Market Street Food's line of products. Inspired by the diverse and unique global flavours in one of Toronto's most curious neighbourhoods. You can read our article on them here.
***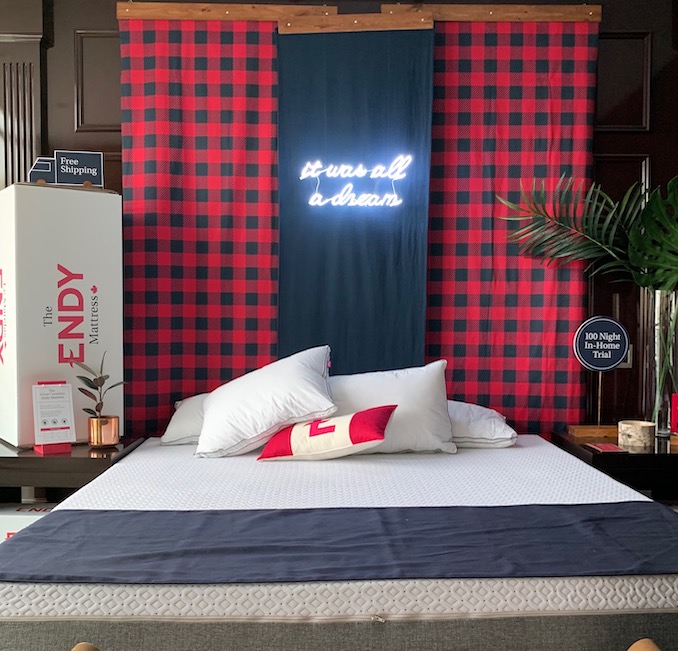 ENDY BEDDING – Various sizes
Canadian mattress brand has gone one step further to offer bedsheets, duvets and pillows. Thoughtfully designed for Canadians in mind. Our summers nights are hot and our winter nights are cool, so their R&D team created the ideal sheets to keep your body temperature comfortable. Little details also won us over including a stay-put elasticized edge on the fitted sheets. Need a new mattress? Endy also has a 100 night trial. Don't like it? They'll arrange for pick up and donate it to a local charity.
***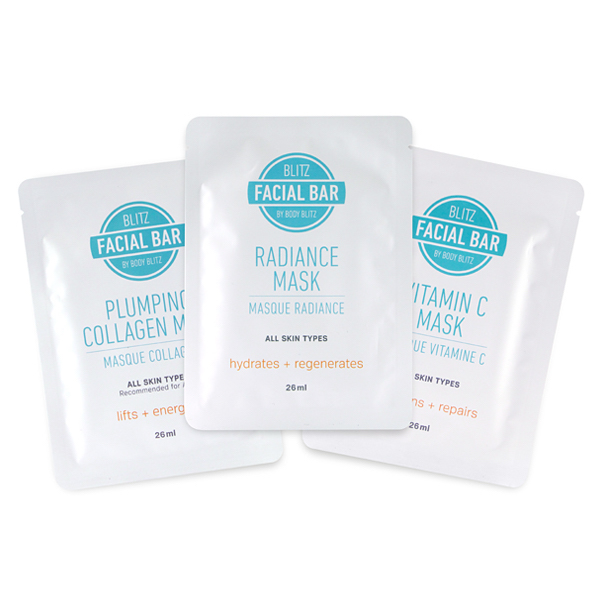 BLITZ FACIAL BAR & Skincare: 
The popular facial bar has its own skin care line that's made in Canada with all natural ingredients. The sheet masque continues to be a wildly successful at-home treatment for all ages. There are three available to choose from at affordable gifting prices or opt for a gift certificate for one of their signature treatments:
Vitamin C Mask for increasing collagen production, brightening, hydrating and soothing the skin
Radiance Mask for aiding in cell regeneration, diminishing dark spots, and helping repair the skin
Plumping Collagen Mask to help regulate the skin's oil secretion, plumping skin, and reducing the appearance of fine lines
***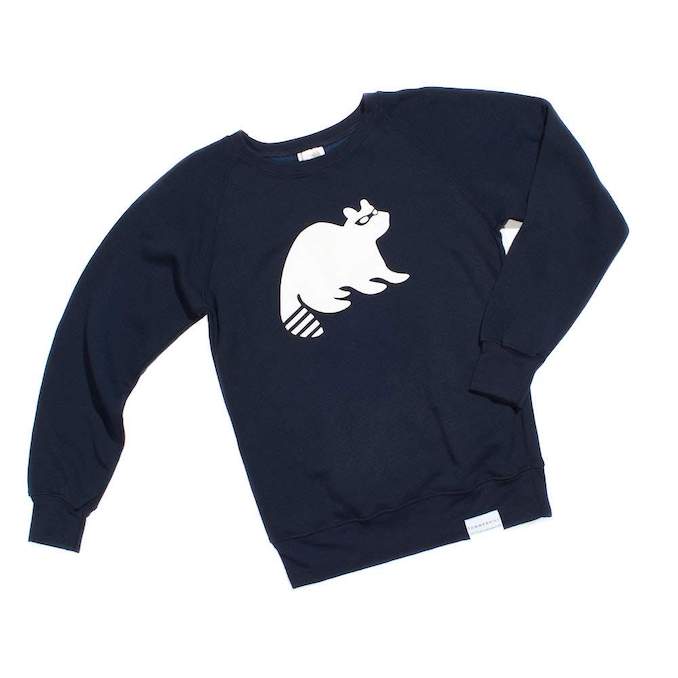 TUCK SHOP CO.: Racoon Organic Sweatshirt $98 (adult)
Organic Cotton Fleece oversized crewneck. This sweatshirt will keep you extra cozy in any situation. Screen printed in the middle is our city bandit – Racoon. Comes in Adult, Youth and Kid sizing.  Proudly made in Toronto.
***
INTERNATIONAL GIFTS – Holiday Gift Guide
RECIPES FOR OLIVE OIL & VINEGAR LOVERS: The Boxed Set – $22 each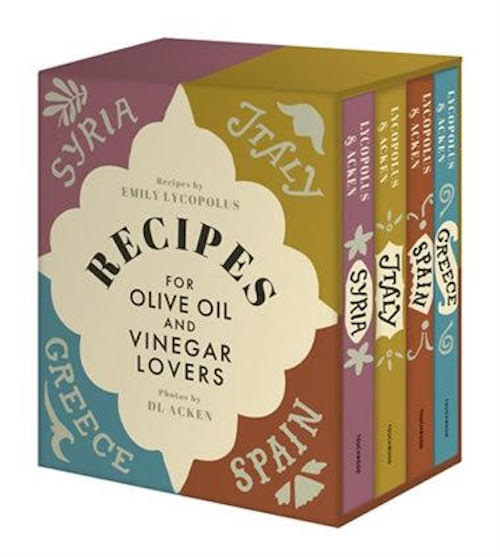 "A perfect gift for experienced and novice cooks alike, introducing the magnificent flavours of the Mediterranean and Middle East through the comfort of any home kitchen. Foodies will love learning about the rich, ancient cultures of Italy, Spain, Greece and Syria by using the mystifying powers of olive oil and vinegar.
Recipes include Spinach And Beef Stew with Aleppo Spice, Deep Dish Focaccia, Spiced Semolina Cake, Pumpkin Yam Moussaka, Grilled Peaches with Yogurt and Honey."
GUINNESS BOOK OF WORLD RECORDS & GAMER'S EDITION – $19-$40
The Guinness Book of World Records' latest release has a gaming version that showcases records based on video games. We found a few Toronto references in both books. Here are a few of them.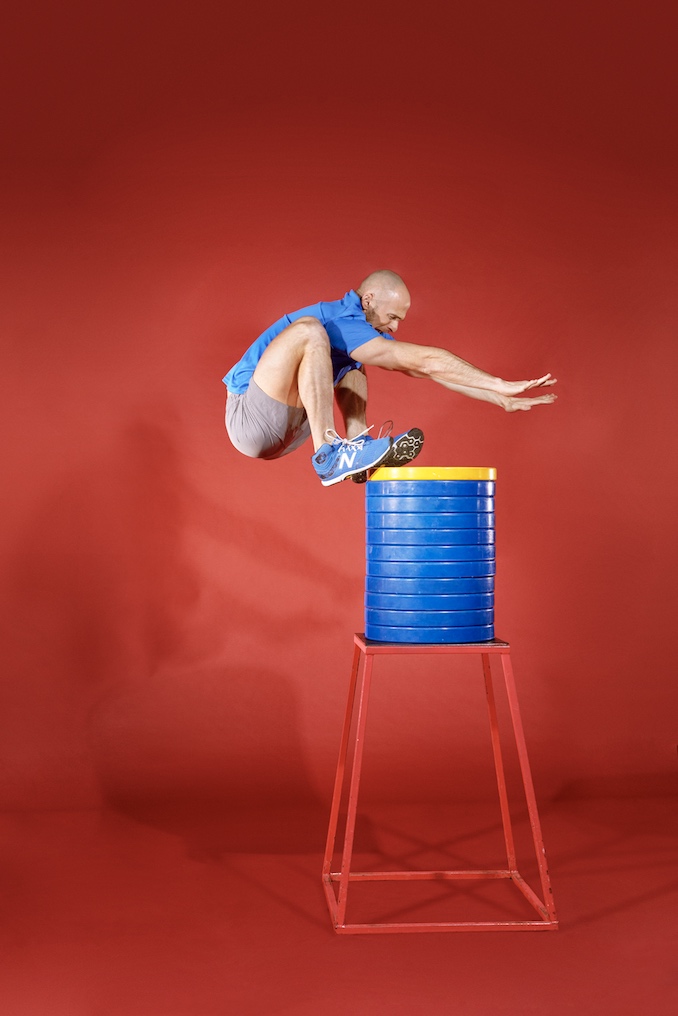 Drake: Most consecutive weeks on US singles chart (multiple singles)
Justin Bieber: Most weeks at No.1 in USA (single)
Evan Unger: Highest standing jump and the Highest standing jump on one leg.
Largest PAC-Man arcade machine: The Rec Room in Toronto has one of these.
***
BRITBOX – $8.99
The streaming service for BBC and ITV is roughly $9 a month and has a lot of classic British TV and film. Black Adder, Boon, Classic Doctor Who, Cracker, Midsomer Murder and Red Dwarf are just some of the shows you could own for the monthly fee.
In order to actually "gift" a BritBox subscription, users can purchase a one-year subscription for $89.99. They you get a code that you can send to the recipient to use.
Check out their website.
***
MONOPOLY GAME: CHEATERS EDITION – $29.99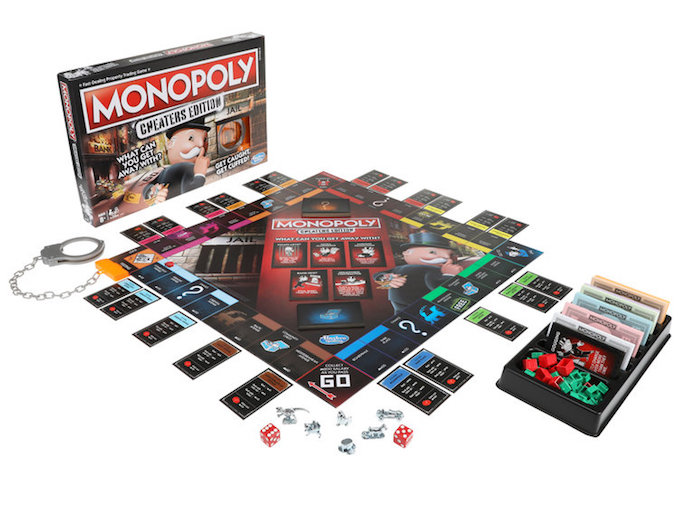 This version of Monopoly is pretty fun. It comes with handcuffs that chain a player to the board. You only play with Hotels, rules are bent, money is borrowed, and funny business is welcomed. You can fake a die roll, steal money from the bank, and skip out on rent. Complete designated cheats to get a reward, but if you fail a cheat pay the price.
***
BILL & TED's MOST EXCELLENT COLORING BOOK – $21.99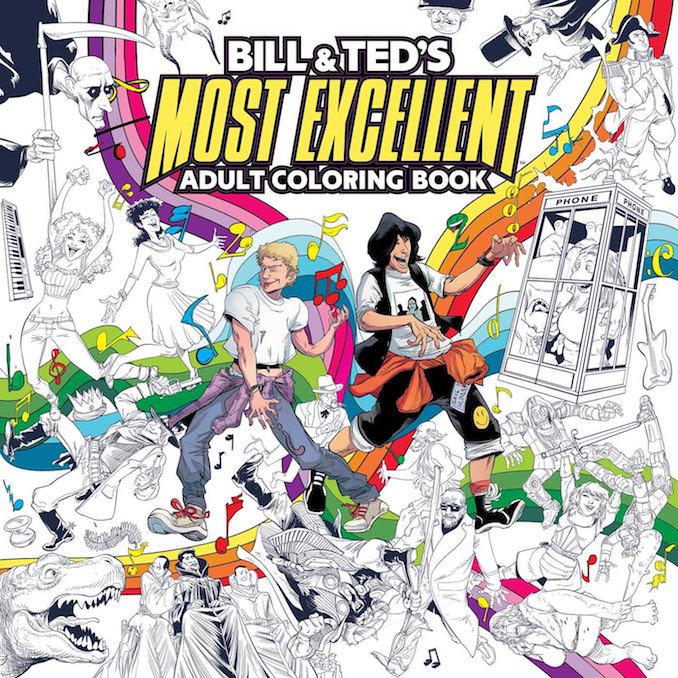 It was announced that Keanu Reeves and Alex Winter will return as the most excellent duo Bill & Ted in an upcoming feature film. Celebrate the return with this fun collector's colouring book.
***
HOME CINEMA 2100 1080p 3LCD PROJECTOR – $999.99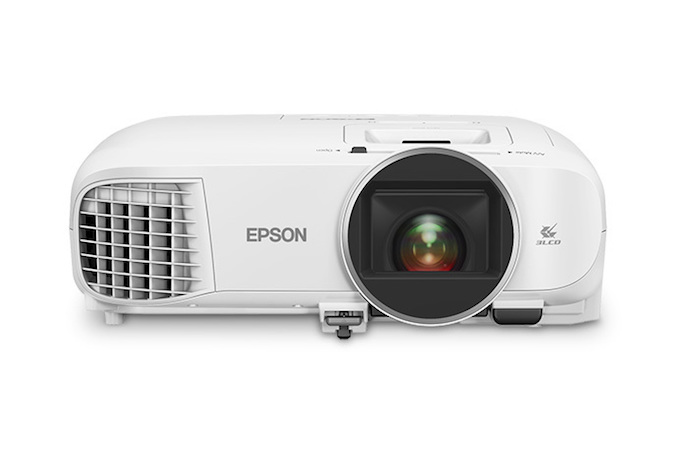 We always talk about our preference for projectors. They have come down a lot in price for the quality and are a good way to minimize floor space used by mounting it on the ceiling. Who doesn't want to watch their favourite film on a 10-foot screen? We found this projector to be a moderate choice that performs very well.
– Widescreen Full HD 1080p entertainment up to 11 feet or more (over 4x larger than a 60-inch flat panel)
– Built-in 10 W speaker and easy setup
– Colour accuracy: Up to 3x brighter[6]
-Enhanced projection technology for smooth, sharp, true-to-life images
***
HUAWEI MATE20 PRO SMARTPHONE – $1200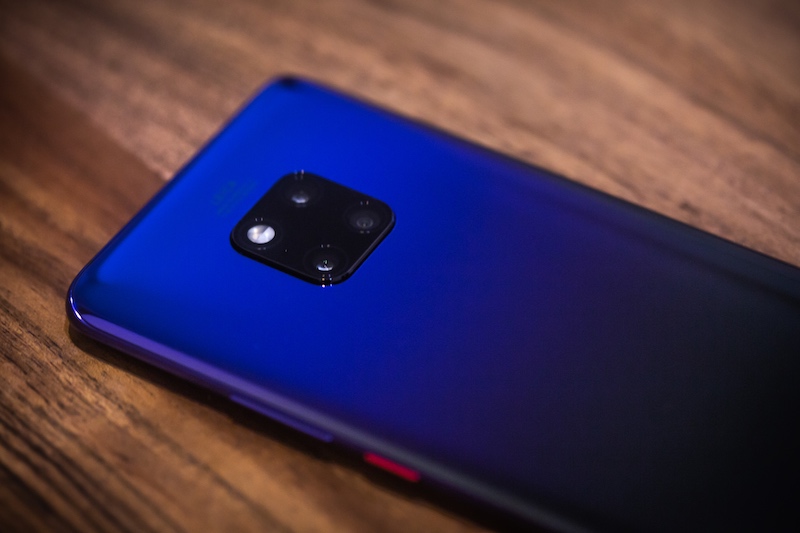 We recently reviewed the most recent release by Huawei which aims to be the most competitive phone across all categories. Check out our review if you are looking to get an upgrade for a loved one, or yourself.
***
SWAGTRON SNOWTIDE 'SMART' SKI AND SNOWBOARD HELMET – $149.99 USD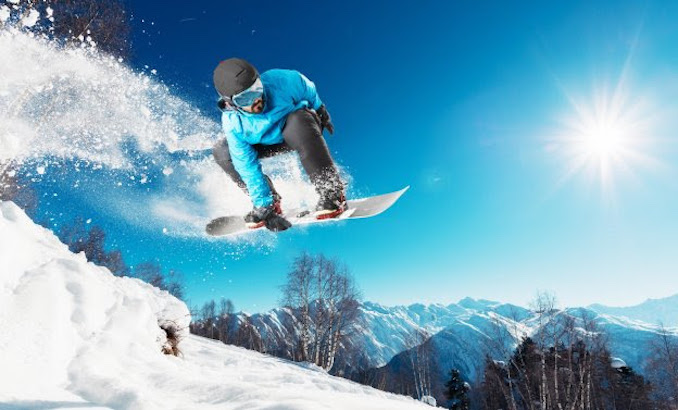 If you are looking for a new Ski/Snowboard helmet, be sure to check out this tech helmet from Swagtron.
Check out their website.
It features:
-Built-in Bluetooth Audio and Mic
-Two-Way Group Comms
-iOS/Android App Enabled
-One-Click PTT (Push to Talk)
-S.O.S. Alert System
-Anti-Loss Alarm
-15 Vents / Six Sliding Vents
-Dial-Adjustable Fit
-Goggle Guide and Strap Lock
-Removable / Washable Liner
-In-mold Construction (EPS + ABS)
-Battery: 16 hours (48 hours on standby)
-USB Charge Time: 2 Hours
***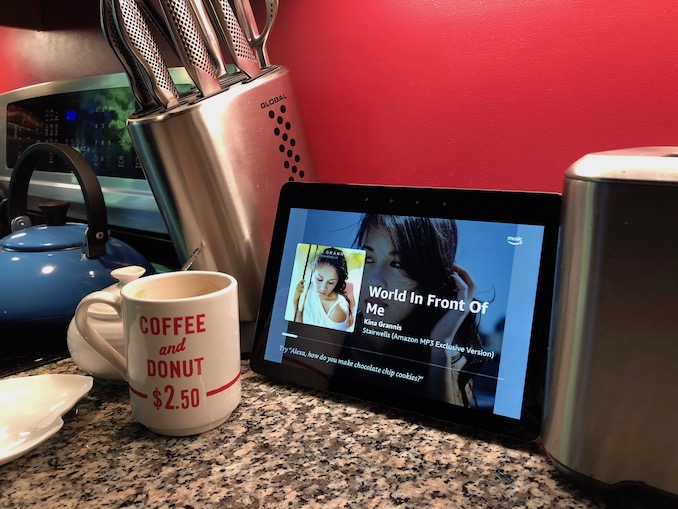 AMAZON ECHO SHOW (2nd Generation): $299.99
Our team is blown away with this next gen of this handy device. Great for office or home for daily updates, playing music and playlists, keeping you organized, watching shows, making lists, listening to audiobooks calling your contacts  and random musings – yep, just ask "Hey Alexa, tell me a joke". It also connects with many smart home devices so you can see who's at the front door. The size of a tablet but it's meant to stay put and not be carried around. You won't have to worry about it tipping over. The built-in speaker system is impressive and the design works well. Alexa is a conversation starter and she's constantly adding new features. Comes in charcoal or sandstone colour.
Features:
Vibrant 10″ HD screen
Voice Control with far-field voice recognition with 8 microphones
Bluetooth connectablity
Dolby sound
Hands-free video calling and messaging
***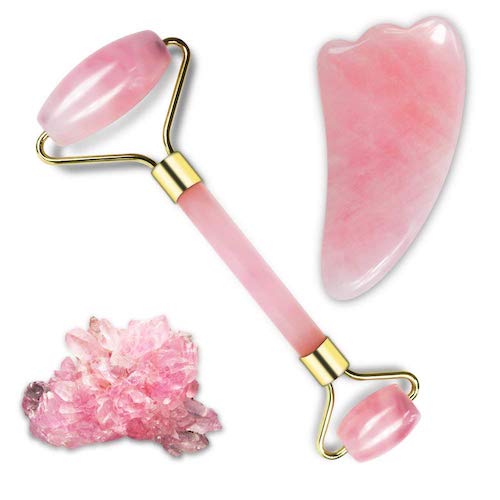 ROSE QUARTZ FACIAL ROLLER: $27.99
Facial rollers have been HOT items in the beauty segment recently but it's actually nothing new. The roller (or versions of it) have been used for centuries in other cultures. Claims to help blood circulation and lymphatic drainage. Made with precious and semi precious stones, it's a much loved beauty gadget that's won over reviewers (us included) and beauty editors alike. We've been keeping an eye on them and noticed the prices have started coming to a more attainable level. We spotted this Rose Quartz  one on Amazon.ca.
****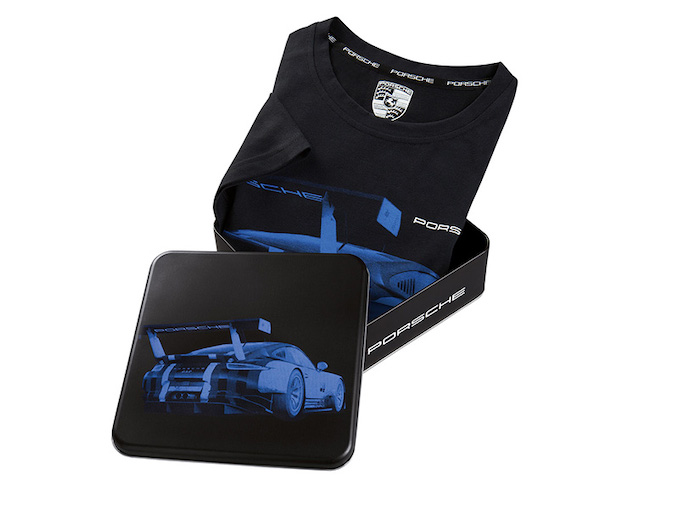 PORSCHE 911 RSR Collector Edition T-shirt $87
The luxury car company celebrates its 70th anniversary this year and for fans of the brand this limited edition Porsche 911 Motorsport collection edition t-shirt is a pretty cool gift.  Unisex T-Shirt featuring the Porsche 911 RSR. Comes in an exclusive tin box with a postcard. 100 % cotton.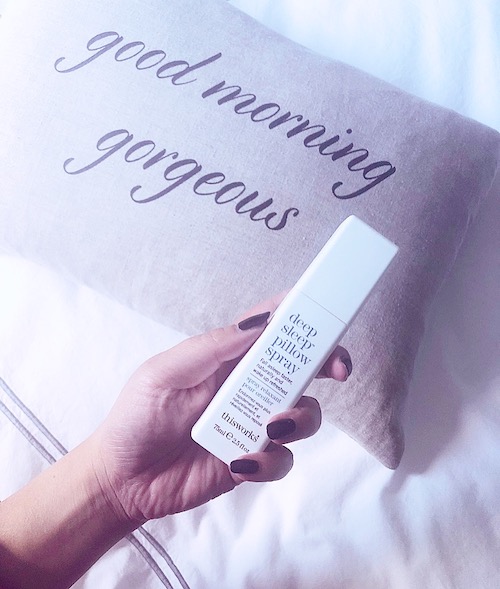 THIS WORKS Deep Sleep Pillow Spray: $79.00 at Sephora.ca
One of our wellness writers brought a bottle of this on her travels recently and tells us it really does work! Spritzed onto pillows just before bedtime, its award-winning, natural, aromatherapeutic superblend of lavender, chamomile, and vetiver calms both mind and body helping to reduce sleep-associated anxiety and improve sleep quality.
***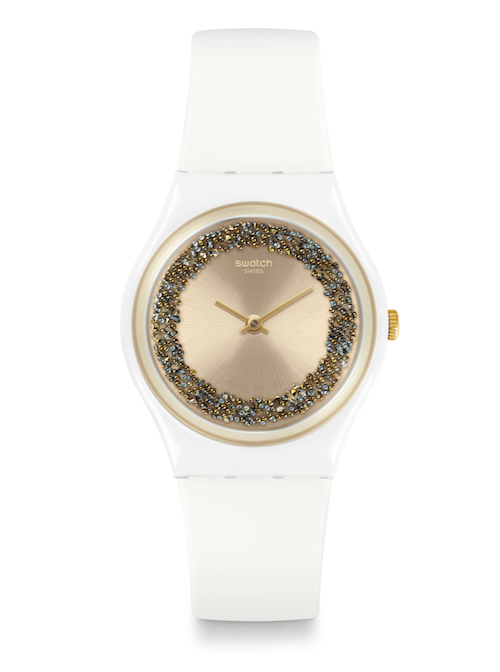 SWATCH Women's Sparklelight Watch: $85
The golden dial catches the light with a gold-coloured dazzling ring sprinkled with Swarovski Crystals. It's got just the right amount of twinkle for an everyday timepiece.
***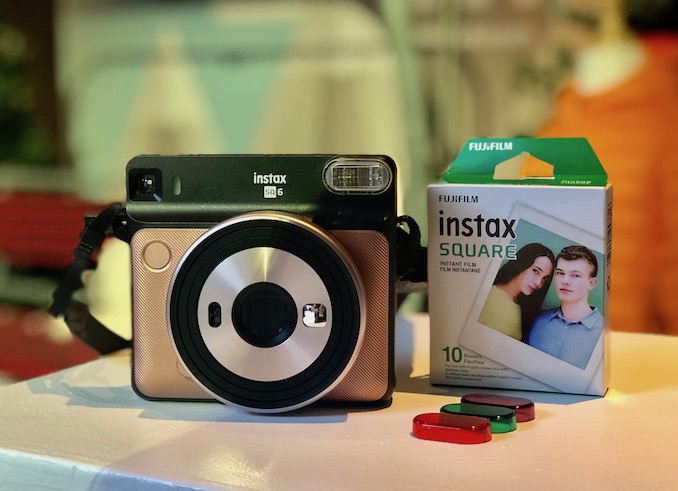 FUJIFILM INSTAX SQ6: $115.60 on Amazon.ca(at time of publishing)
We love the square images that this instant camera creates. Auto exposure controls the lighting even in night scenes. Three modes help capture images and filters can also tint the colour of each shot. Takes two CR-2 Lithium batteries. Also available in other colours. Shown here is Blush Gold.
***