The third annual MNDFL Beauty Market is happening on Thursday, December 6. It's a great opportunity to shop and meet with some of the top Canadian green beauty brands.
This brand discovery event will gather the green beauty community for a night of shopping and connecting with brand founders. Attendees will be able to shop from over 30+ vendors coming from across the country who will be showcasing skincare, cosmetics, bath & body care, and lifestyle products.
MNDFL is a one day event held at the Jam Factory (2 Matilda Street, Toronto)
Timing: 3:30 pm to 7:00 pm. VIP Cocktail Reception: 5:30 to 7:00 pm, includes a complimentary green juice cocktail and a deluxe swag bag valued at $100. VIP tickets $10 available here.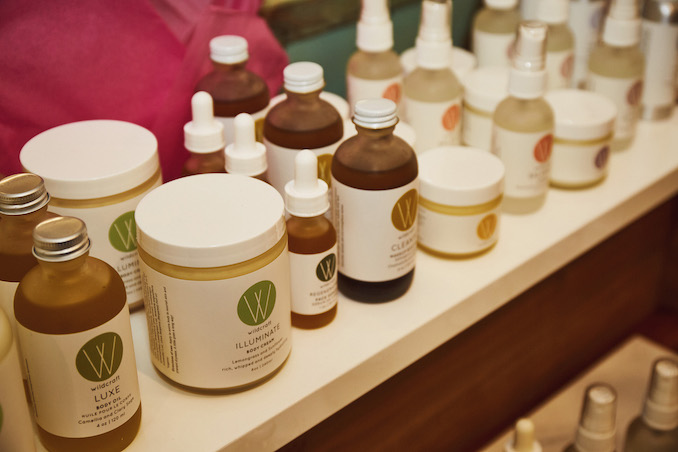 Here's who will be participating this year:
AGE QUENCHER: supports aging from the inside out addressing aging not only where you see it but where you feel it.  Improve your energy and vitality. AGE QUENCHER® vitamins are Health Canada Certified and made in Canada.
ANOINTMENT NATURAL SKIN CARE: For over 15 years Anointment Natural Skin Care has created exceptional handcrafted body care products for every member of the family with pure, simple, intentional formulations using the finest ingredients nature has to offer by combining traditional herbal knowledge with modern research.
AROMACENTRIC:  Helps busy minds and busy bodies restore and balance through memorable, naturally scented products that are made with pure essential oils and other plant-based ingredients
BASD BODY CARE: Plant-basd body care that smells as good as it makes you feel. Inspired by strong women everywhere. with basd, it's good to be nakd.
BOOSH: What happens when you are allergic to chemical food dyes and can't find any fun, clean beauty products? You formulate your own using only the best organic & cruelty-free ingredients in small batches by hand. That's what the founders of Boosh did. They believe that "clean" doesn't mean to compromise. Everything is limited and made based on the season using natural ingredients.
BUCK NAKED SOAP COMPANY: Clean. Conscious. Vegan. Specializing in oversized cold-processed soap, Buck Naked Soap Company is an all-natural, sustainable, vegan and handcrafted luxury bath and body brand based in Cambridge, Ontario.
CARDEA AUSET: Cardea AuSet is a GMO-free, plant-based, Canadian beauty and wellness brand that aims to centre the power of feminine energy and the gifts of Mother Nature.
CLEANKISS ORGANICS: Create the highest quality natural products for active families so that they can feel good about what they put ON their body and not stress about safety or effectiveness during their active, healthy lifestyle. 100% natural and simple products for body.
DEMES: A family company based in Ottawa, Canada that makes natural, safe, non-toxic products for everyday and everyone, since 2011. Products are synthetic-free, certified cruelty-free, vegan home, personal and skin care.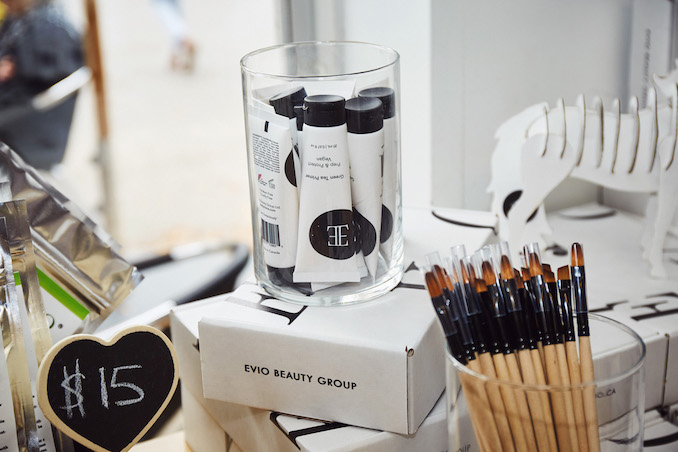 EAST COAST GLOW: East Coast Glow transforms wildcrafted ingredients, gathered by hand in Newfoundland and Labrador, into powerful skin tonics made from pure iceberg water and wild botanical distillates, pure essential oils and powerfully infused plant oils, butters and waxes.
ETYMOLOGIE SKIN CARE: Sustainable Natural Skincare. Étymologie's mission is to create high-performance skincare using sustainable, ethically produced ingredients and packaging that has a positive impact on people and the planet.
EVELYN IONA: Founded by Brandi Leifso, Evio Beauty is a portfolio of conscious lifestyle brands. Evio Beauty's presence is based on inclusivity, empowerment and choice and the products are based on sustainability principles; made with natural ingredients and are always cruelty-free
GRAYDON SKINCARE: Leveraging the power of plant-powered superfoods, Graydon Skincare brings a whole new level of efficacy to natural skincare by partnering with actual farmers who grow superfoods and by formulating these precious oils and extracts with clinical actives, delivering scientifically proven products that really work.
HELENA LANE: Fueled by a desire to leave behind lengthy ingredient lists and complicated routines, Helena Lane believes that less is truly more. These simple, yet effective products work with our skins own natural processes to gently restore and encourage balance.
IREMIA SKINCARE: Formulated to manage highly sensitive and reactive skin, Iremia Skincare offers a conscious, non-medicated solution to calm, soothe and rehydrate the skin while providing anti-aging properties
KAIA NATURALS: kaia naturals creates clean beauty for busy people using only high-quality ingredients, with an outstanding performance, yet free of toxic chemicals.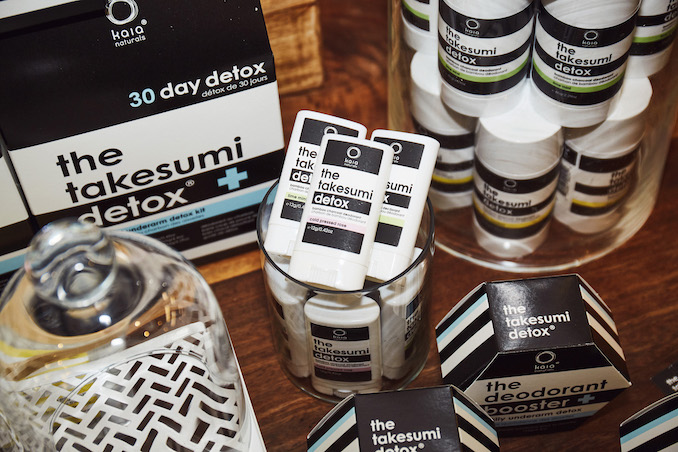 LASPA NATURALS: LASPA offers a luxurious line of 100% natural mineral sun  protection products that are clinically tested, elegantly presented and Health Canada approved.
LIVING LIBATIONS: Radiance is simple! Living Libations is a luxurious Canadian line of pure source, raw, organic, and botanical beauty care and holistic dental products. Like a flower beaming luminosity on a sunny day, learn to glow with new vibrancy using Living Libations healing botanical wisdom.
MERBEN: Brushes from merben are sustainable, expertly hand crafted, and made  using fair trade principles and pratices. Made with the health of people, the planet and all its inhabitants in mind.
MUNI MUNI SKINCARE:  Muni Muni is a Tagalog phrase meaning to think deeply,  to ponder. Like our name suggests, our products are thoughtfully created. Grounded in our commitment to Natural, Ethical, Impactful, our products are formulated to deliver visible results using only the best natural, non-toxic and sustainable ingredients.
PLUME SCIENCE: Plume delivers dramatic results, fast, and zero side effects with our 100% natural, cruelty free lash and brow enhancing products.
PROVINCE APOTHECARY: Province Apothecary is blending the highest quality ingredients into pure, nourishing and effective botanical skincare + wellness products and empowering our clients to take care of their skin 365 days a year.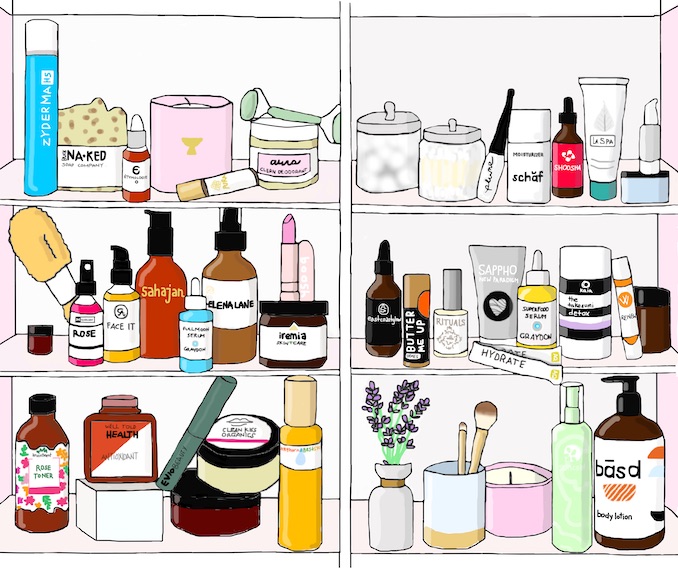 PURA BOTANICALS: In pure we trust. Supremely dreamy, nutrient-dense skincare crafted from our own pristine clean beauty lab to your beautiful face & body. We believe in ethical sourcing, and making our products in small batches to ensure supreme freshness and enhance your natural beaut
RITUALS: Andrea Olivera bringing Ayurveda Rejuvenation therapies, Ayurveda Botanical Skincare and Rituals of Scent products and education at her Ayurveda Rituals studio spa boutique.
SAHAJAN SKINCARE:  Sahajan is an evidence-based natural skincare line based on  the 5,000-year-old science of Ayurveda. Founded by a former pharmaceutical executive, Lisa Mattam, working with Ayurvedic Doctors from India, and chemists in Canada, Sahajan provides clients the science to follow the intuition to choose clean beauty.