Hailing from Toronto, Redpath Traffic is composed of Rick Todd on guitars and vocals, Mark Fernley on bass, and Kerem Balci on drums. Hot off their Spotify success with their single "Hey Mona!", the band continues to hit high notes with their newest single, "Shine On".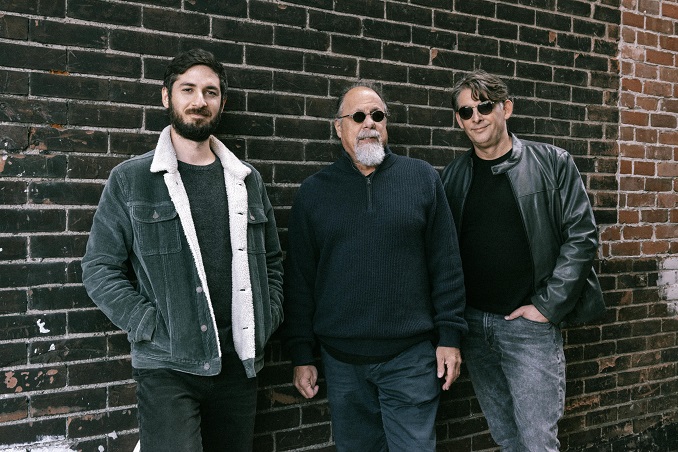 Name:
Rick Todd of Redpath Traffic
Genre:
Pop-rock
Founded:
2017
Last Single:
Shine On
Last Video:
Favourite musician growing up:
Freddie Mercury, for his unparalleled vocals and amazing songwriting and production ability. Nobody was doing what Freddie was doing then because only Freddie could it.
Favourite musician now:
I'm a lifelong Beatles fan, and the one Beatle who continues to influence my songwriting more than anyone is George Harrison. His chord progressions and slide guitar playing still amaze me more than 20 years after he left us.
Guilty pleasure song:
Ha ha – there are so many! The first one that comes to mind right now is "A Lover's Concerto" by The Toys.
Live show ritual:
We often fist bump and wish one another a great show. Sometimes, drinks are also involved.
Favourite local musician:
Chris Birkett. An amazing talent – I swear he writes a new song every day! Plus, he's a master at so many instruments. He's also our producer.
EP or LP?
LP. We have too much music to share to be limited to an EP. We also love vinyl and will be printing a limited run of our upcoming LP, Under the Crimson Sun.
Early bird or night owl?
Night owl. I hate going to bed and I hate getting up. I also find the wee small hours as the most peaceful. Sometimes they're the most terrifying too.
Road or studio?
Right now, studio. We love a creative atmosphere. But we're gearing up for some live shows soon too.
Any shows or albums coming up?
Our album Under the Crimson Sun will be out later this year. Then maybe a few more singles to end the year on a high note.
Where can we follow you?
Website | Instagram | Twitter | Facebook | TikTok
***
Rapid Fire Toronto Qs
Favourite local restaurant:
PAI Uptown. Amazing chicken massaman curry. I could eat it every day. Almost.
Favourite street in Toronto:
That'd be Yonge Street. It's seen a lot of change over the years but still has a certain charm.
Favourite park in Toronto:
Lower Don Parklands. Tons of trails that transport you out of the urban environment for a while.
Favourite music venue in Toronto:
We love playing at The Painted Lady. Great energetic crowd who stomps along with us.
Favourite music store in Toronto:
That would be Cosmos Records on Queen Street. A great place to get lost among the racks of vinyl.