Buffy is a playful sweetie with a serious fondness for wand toys and puzzles. Her favourite puzzles are the ones with treats in them! Oh, and speaking of treats, this lady isn't very ladylike when it comes to food etiquette. She's been known to dive into meals face-first! You'll often see her with a little bit of food stuck to her face. She's a tomboy like that.
Buffy loves being affectionate, and will often roll onto her side in a cute and silly way when she's with good company. Thing is, she's not a huge fan of being touched by human hands. No offense, but they kind of creep her out. She has been known to swat them away when they get a little too close for comfort! She IS open to being scratched, stroked, and snuggled by those she knows well. But it has to be on her terms. For the most part, she prefers a little distance with her wand toys and puzzles!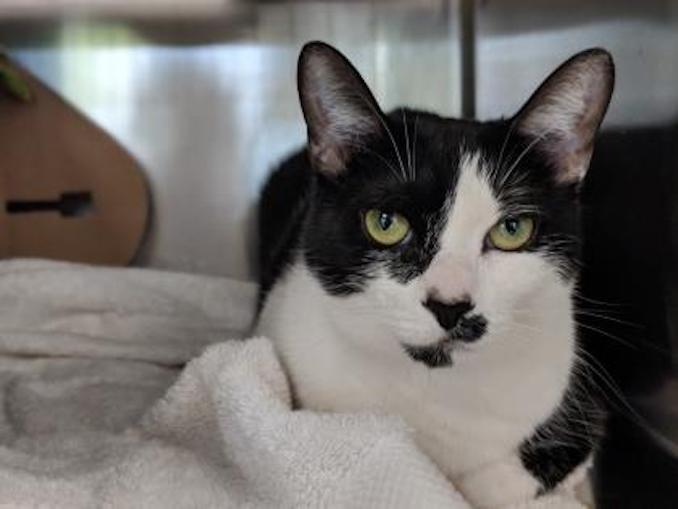 Buffy the Cat
Age: 2 years 2 months
Sex: Female
Size: Medium
Colour: Black/White
Spayed/Neutered: Yes
Declawed: No
In order to ensure a smooth and successful adoption, please remember to check all the basic requirements for adopting before coming in to the shelter.
About this column:
Each week we feature animals available for adoption from local shelters in the Toronto area with the hopes that our readers will assist in finding good homes for them. If you, or someone you know, has the resources to take care of one of these animals, please do get in touch with the appropriate shelter via the links provided.