Name: Marcus Haran
Genre: Jazzy Hip Hop
Founded: 2010
# of Albums: 2
Latest Release: PLUTO, The first single on his upcoming album Marcus Haran: A True Story available this Fall.
Latest Video
Bio
Marcus Haran is a rapper, singer, songwriter, and record producer born in Paris, France and raised in Toronto. Marcus's interest in performing began at the age of six when his mother bought him a drum set and it was enough to light the spark that led to him discovering his passion for beat boxing, beat production, and rapping.
Marcus has a rare and loud skin condition called Vitiligo, a condition that has gripped the likes of pop icon Michael Jackson, supermodel Winnie Harlow, and Bollywood megastar Amitabh Bachan, to name but a few. Representing every person that has ever experienced pain, every person that has ever felt like an outsider and everyone that has the courage to rise above, his journey is to hip hop fame is made from true grit and perseverance to overcome.
His upcoming album Marcus Haran: A True Story. A soundscapes to In-Difference, represents a new sound and is an accumulation of his journey. It has jazzy vocals representing the art and grit of Paris, hip hop representing the street and cultural tones representing his Sri Lankan heritage. The new sound is Toronto. It is Canada. It is the world where everyone is welcomed.
Latest Single:
PLUTO. Listen to it HERE and request it on-air at 93.5 The Move
Favourite Restaurant:
Shore Club
Favourite band as a teenager:
Cypress hill / Eminem
Favourite band now:
J.Cole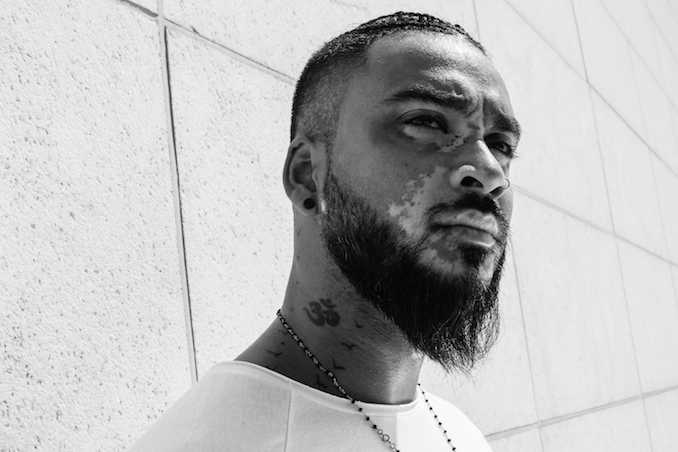 Guilty Pleasure Song:
The Weeknd, High For This
Live Show Ritual:
Beatboxing
Favourite local artist:
The Weeknd
Sneaky Dees nachos, pasta from Terroni or a superfood salad from Fresh?
Superfood Salad
Queen or College St?
Queen Street
Trinity Bellwoods or Highpark, Riverdale or Kew Gardens?
Trinity Bellwoods
EP or LP?
EP
Early bird or night owl?
Night owl
Road or studio?
Studio
Swiss Chalet or Roti?
Roti
Where can we follow you?
IG @Marcusharan
Soundcloud @ Marcus Haran
Spotify @ Marcus Haran
Youtube @ Marcus Haran
Any upcoming shows or releases?
Marcus Haran: A True Story launching this fall with several performances to follow