Have you visited the rare Grevy's Zebra foal that was born at the Toronto Zoo on July 26th? Tori, the zoo's six year old female Grevy's zebra (Equus grevyi) gave birth to the baby adding to the endangered species' population. This birth adds to the success of many of the zoo's conservation efforts. The Grevy zebra is currently listed as Endangered on the International Union for Conservation of Nature (IUCN) Red List of Threatened Species with only about 2,000 left in the wild.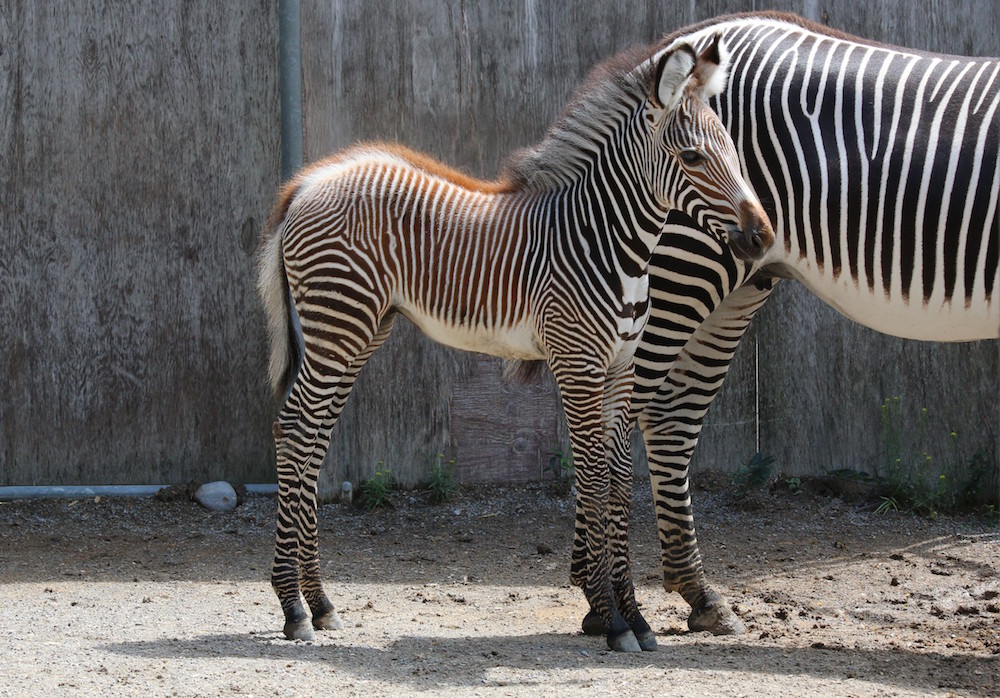 This was the second time Tori has given birth to a foal at the Toronto Zoo. Her first was Leia in January of 2014. This latest filly began walking only ten minutes after she was born, an important milestone in her development. According to her Zoo Keepers, Tori and baby are doing well and the filly is already starting to develop a strong and confident personality.
Grevy's zebras have been on the IUCN list since 1986, after a population decline mostly due to over hunting in the late 1970s. Today, Grevy's zebras are primarily found in Kenya and Ethiopia. Even over the past 30 years, their global population has dropped by approximately 70%. Their major threats today are loss of grazing habitat and reduced access to available water sources, competition for resources, hunting and disease.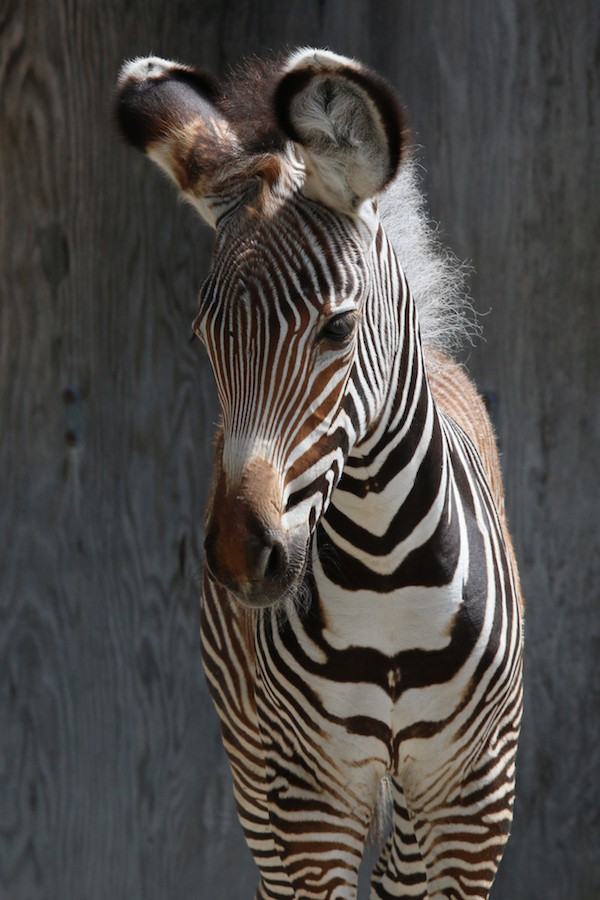 "The birth of Tori's filly is a great opportunity to spread the word on the plight of Grevy's zebras in the wild," says Maria Franke, Curator of Mammals, Toronto Zoo. "As one of the Zoo's key mandates is to educate visitors on current conservation issues and help preserve biodiversity, this filly helps highlight the importance of zebra conservation and what is being done to preserve this magnificent species in Africa. The Toronto Zoo supports Grevy's zebra conservation efforts in Ethiopia and Kenya through the Toronto Zoo Endangered Species Reserve Fund."
The Toronto Zoo's Endangered Species Reserve Fund aims at supporting both Canadian and international species fighting, helping to fight against the extinction of many animals. Each animal at the Zoo acts as an ambassador for its species building connections with the public and drawing attention and resources to help fund protection projects.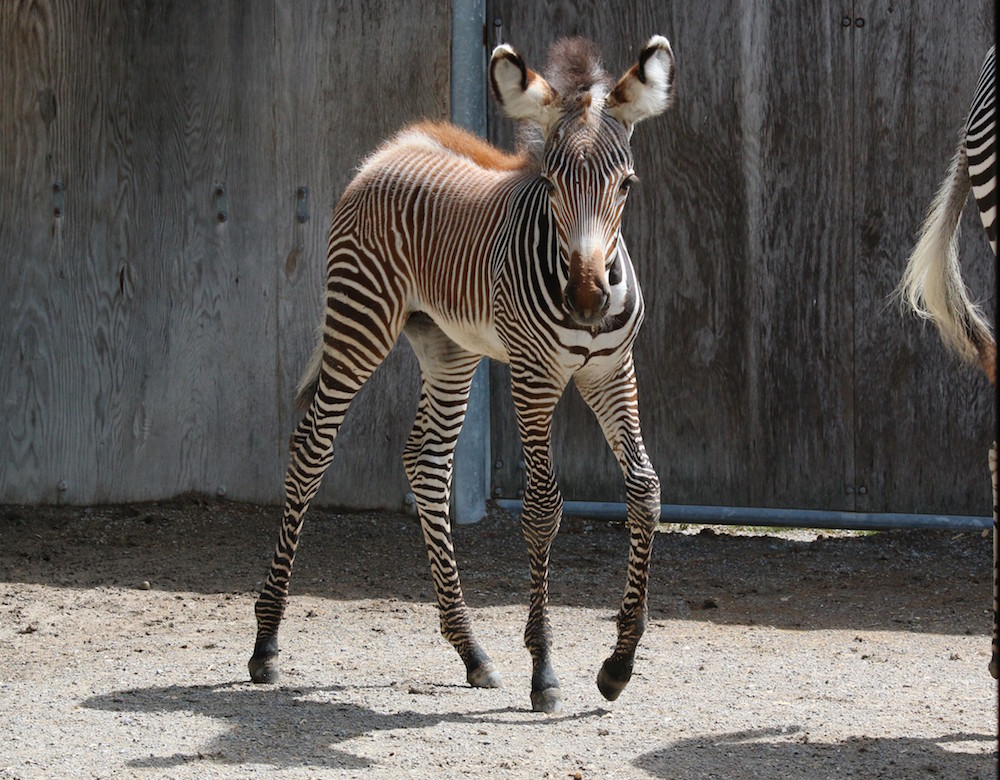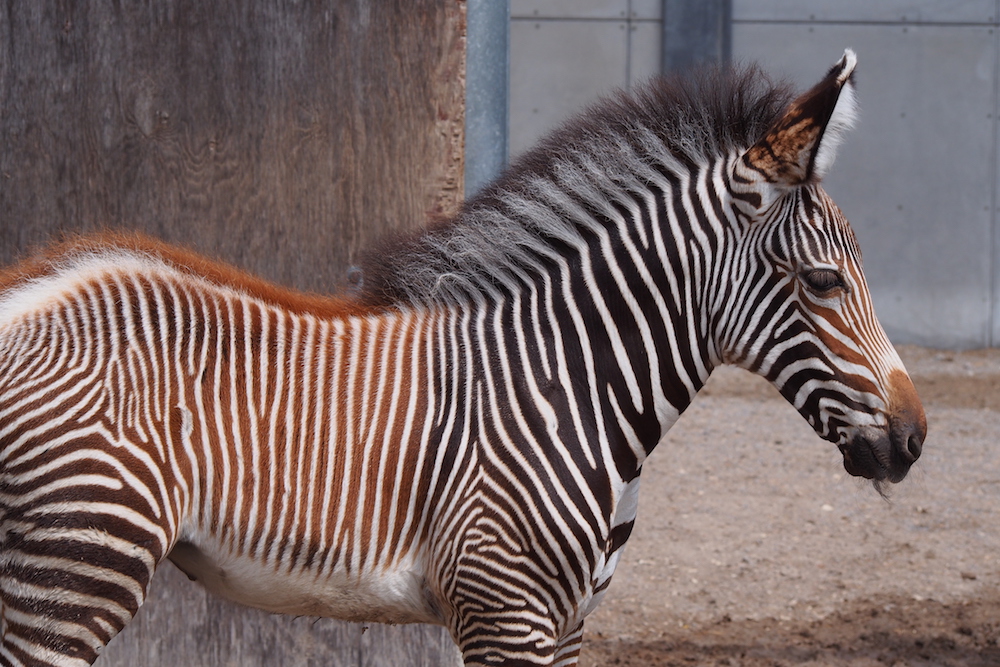 The Toronto Zoo is also part of the Grevy's zebra Species Survival Plan (SSP). The series of long-term breeding and conservation plans act as an insurance policy that fights against extinction to save the endangered species. The plans focus on the maintenance of genetically healthy captive populations as well as conservation efforts in the wild. Now, more than ever, the work the Toronto Zoo does to save and protect species and their habitats is critical to the ongoing survival of many of the worlds' most endangered species, including the Grevy's zebra.