U is a super friendly boy with some pep in his step and boldness for play. He loves hanging out with humans, even those he's just met. All he needs is an audience so he can share all the stuff he's seen outside! He's obsessed with what's outside. He could spend hours watching squirrels, birds, and chipmunks scurry about doing whatever it is they do. What are they up to?! When he isn't nature watching, he's looking for you to cuddle the day away. Purrfect lap cat!
U really enjoys spending time with his human friends, but cats and dogs are another story. He'd definitely do best in a home without any cats or dogs. He'll tell you why himself!
U is currently hanging out with his family while he waits for a new one.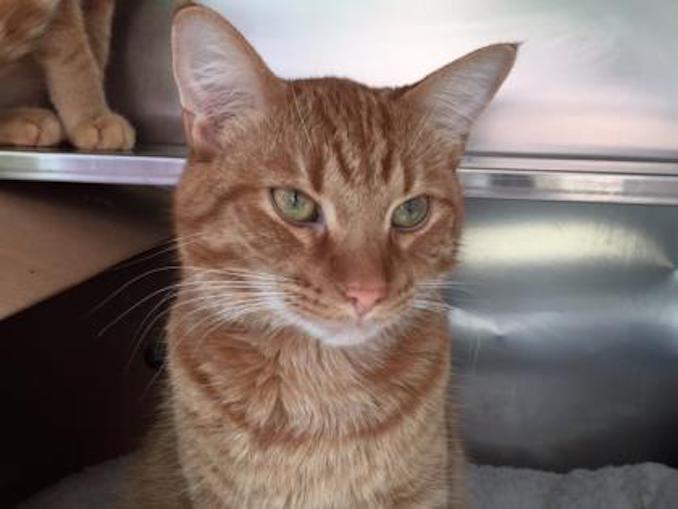 Age: 2 years 10 months
Sex: Male
Size: Small
Colour: Orange
Spayed/Neutered: Yes
Declawed: No
In order to ensure a smooth and successful adoption, please remember to check all the basic requirements for adopting before coming in to the shelter.
About this column:
Each week we feature animals available for adoption from local shelters in the Toronto area with the hopes that our readers will assist in finding good homes for them. If you, or someone you know, has the resources to take care of one of these animals, please do get in touch with the appropriate shelter via the links provided.