Chetan Patel loves comics. When he arrived at Ontario College of Art in the early Nineties, it wasn't long before he drew other creative people into his orbit to create comics filtered through their own sensibilities. A one-off character called Tick Tock Tom caught the imagination of his OCA peers and became Chetan's main focus. With photocopiers cheap and easily accessible, mini-comics became the means to fast-track black and white comics directly to the thriving creative scene that was Queen Street West. A typical issue might nod to classic superhero tropes while incorporating cut and paste collage and absurdist text and humorous, fake ads. Encouraged by public response, Chetan gathered a core of creatives to challenge the mainstream of comics with three issues of a full size, professionally printed and distributed comic, now dubbed "Tic Toc Tom". Ever aware of shifts in culture, Chetan now embraces digital distribution via the internet to continue the adventures of his many comics characters.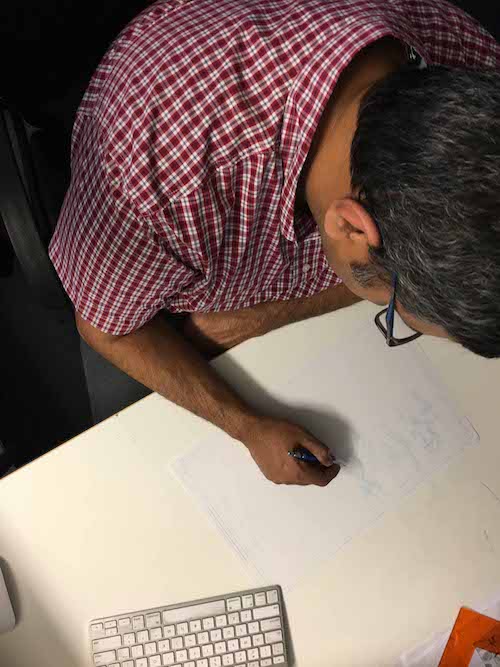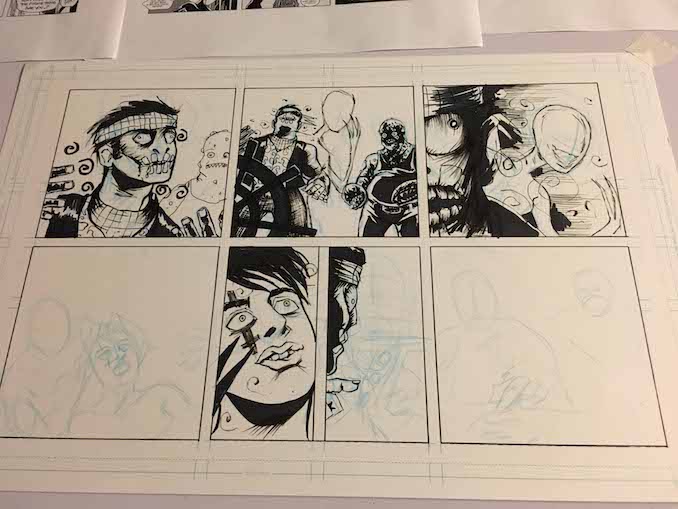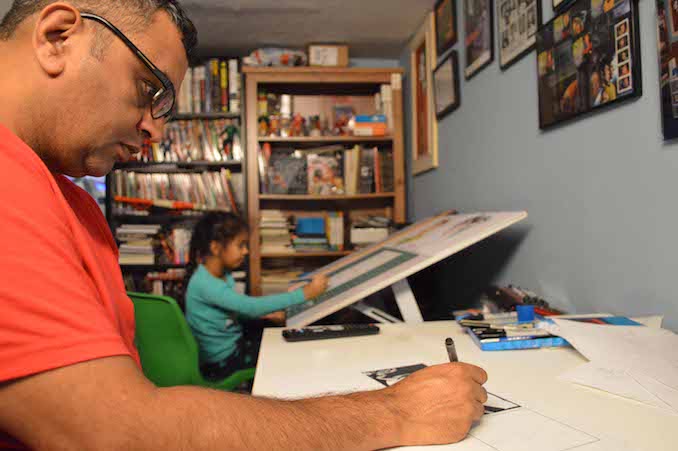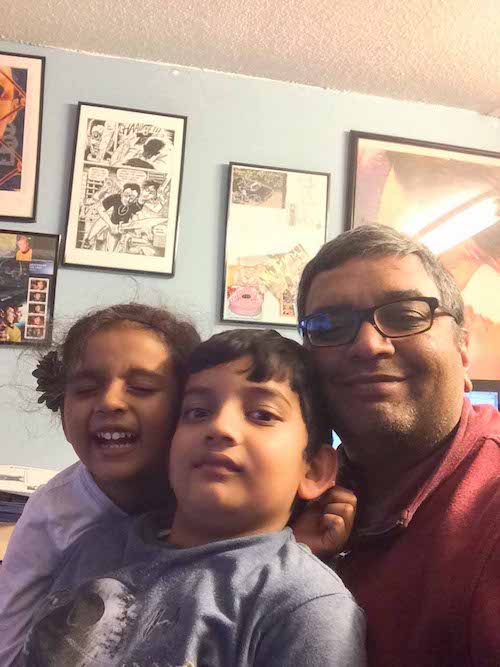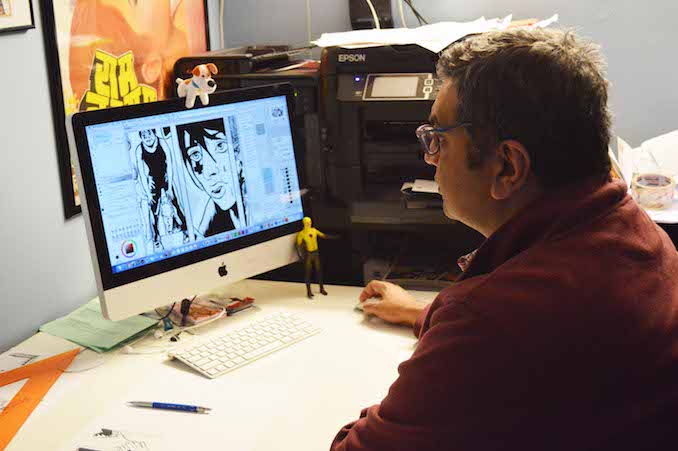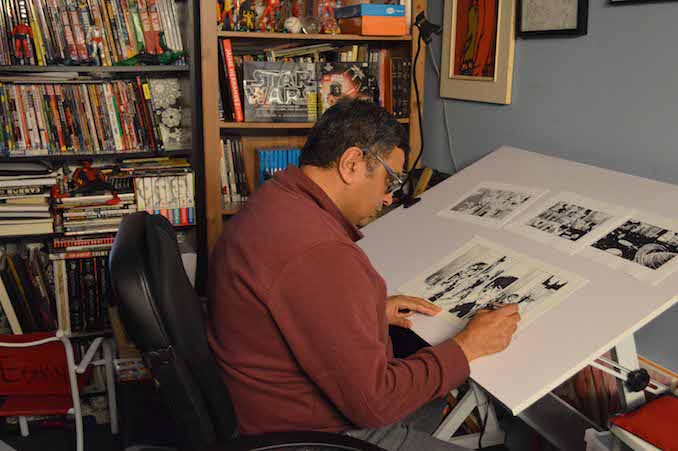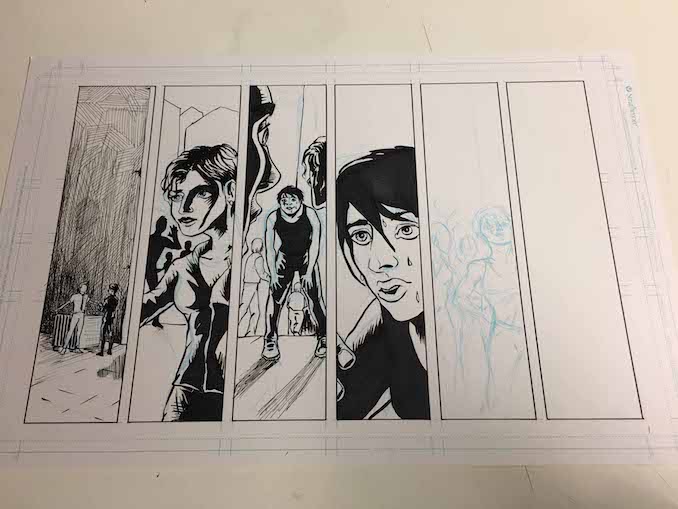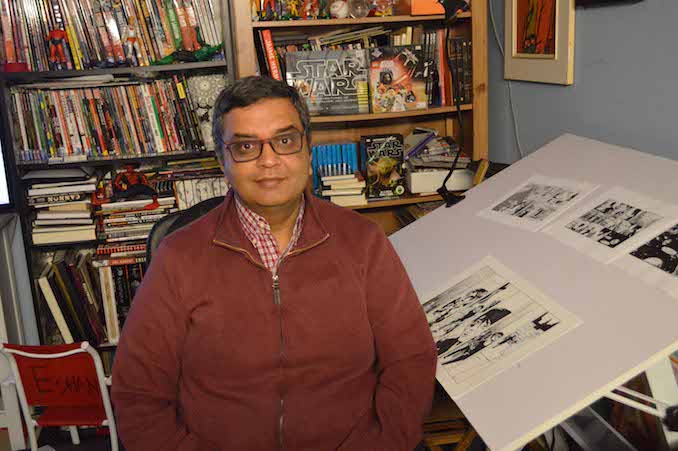 What 'hood are you in?
I am in the north Etobicoke. I have lived in this area for most of my life. Grew up in this area.
For few years, lived in the downtown area. Now with a house and a family prefer the quietness of the suburbs. The only thing I miss about the downtown area, the ability to walk everywhere. Everything was within walking distances. Now I mostly drive everywhere.
What do you do?
I write, pencil and ink. Hand lettering I am terrible at, so I use the computer for that. I also use the computer to add screen tones. I tend to produce the artwork using the traditional methods, pencil and paper. Digital art (drawing and inking) is whole new area for me. Paper, pencil, inking tools and I am a happy person.
For our comic book story, fellow writer and artist Tom Yeo and I tend to have a unique style of writing and drawing. We tend to have an improv style to our storytelling. I produce a page and then pass it along to him to do and then repeat that process.
By the way, I do have a normal day job. I have 2 kids and a wife that keep me busy but I tend to find the time to do my comics.
Comics is my love and passion. I have been doing this for a long time and love every minute of it.
What are you currently working on?
Currently working on a weekly online comic book story called Temptation for Tic Toc Tom. This is an on-going project that I have been doing for the past few years. Recently finished a massive 18 issue run on a monthly Tic Toc Tom comic book.
Where can we find your work?
Go to www.tictoctom.com and you can find all of my recent work there.
One of my older and personal comics can be found at www.karmakomic.com.