There are two events coming up on November 19th, 2016 that will help raise funds and awareness for the Fight to End Cancer charity. The first is with Cancer survivor Mariela Burkett who is running her bi-annual boot camp that will focus on raising awareness about the mental & physical struggle associated with cancer. The second event is a professional boxing match with Josh O'Reilly who was one of the Fight to End Cancer's inaugural year participants.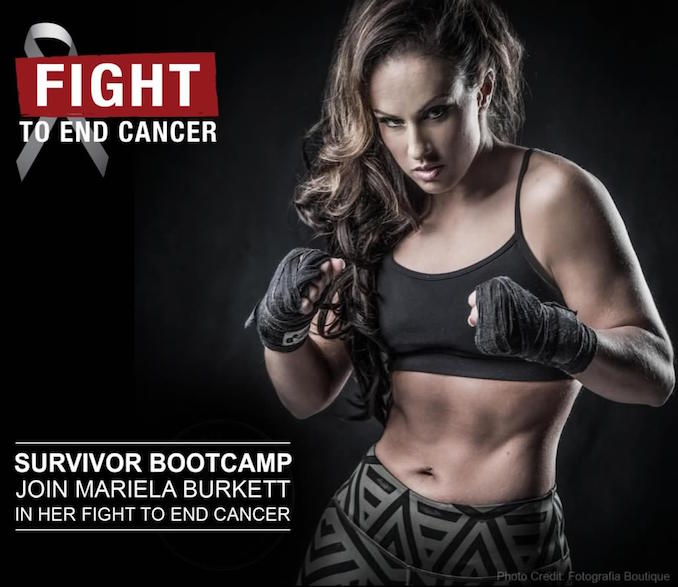 On Saturday November 19, 2016 from 9am – 11:30 am, learn what it means to fight from a true survivor with Mariela's bootcamp. A mother of two, Mariela Burkett plays a big role in advocating for and promoting awareness of the mental struggle associated with cancer (during diagnoses, remission and life after). Burkett herself is a thyroid cancer survivor and is now 2 1/2 years cancer free. Her mission is to help cancer patients and their families by fundraising for financial help by hosting annual and semi-annual 'Survivor Bootcamps'. She is a certified coach, personal trainer and fitness instructor and lives her life's purpose by living her passion in inspiring and motivating others in their fitness journey. Her fitness journey has taken her from overweight to a healthy, balanced lifestyle.
***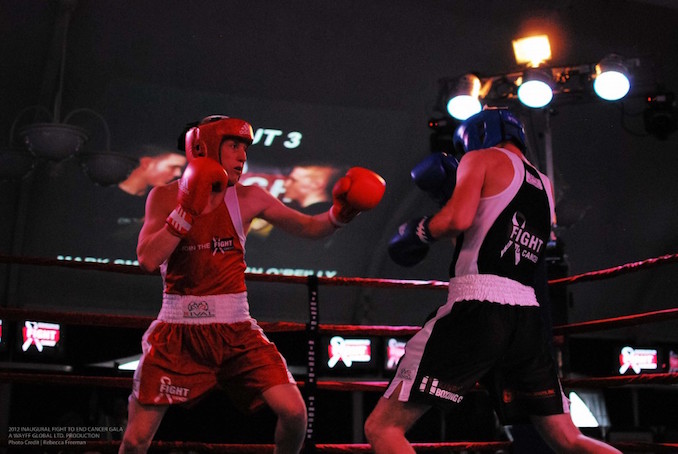 Professional boxer Josh O'Reilly has decided to donate a percentage of the purse from his next fight at the Hershey Centre on November 19, 2016 in Mississauga! After he and his sister represented their grandfather and coach's son in the inaugural Fight to End Cancer charity boxing event, Josh has continued to feel connected to the cause. A Hamilton native, this fight will be Josh's 7th in the professional circuit.
Be sure to grab tickets to the – PRO BOXING SHOW | HERSHEY CENTRE
***
To keep up with Fight to End Cancer related events, please check out their upcoming event page on their website.