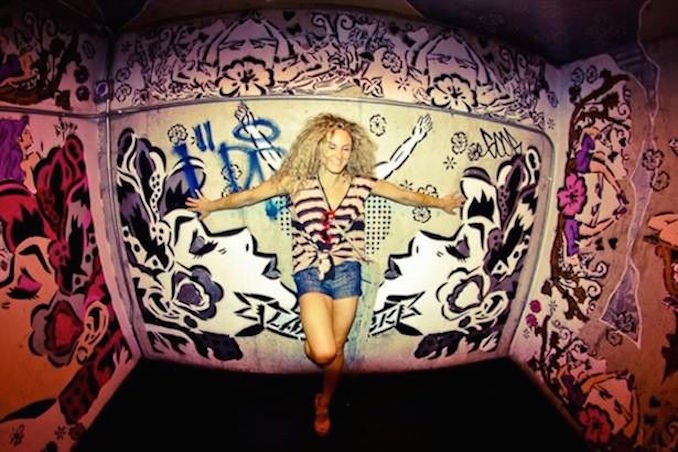 This Sunday, Nov. 16, Toronto artist Jessica Gorlicky (commonly known as JessGo) will open the doors of her 9,000 square foot studio to the public for one day. Her exhibit, "The Sound of Art," is a journey through psychedelia. Vivid colours and sounds will encapsulate the space in this sensory event comprising 25 original works.
"Creation is in my blood," reads her artist statement. "I do what is natural to me and I follow and interpret the rhythm of life around me, around the world."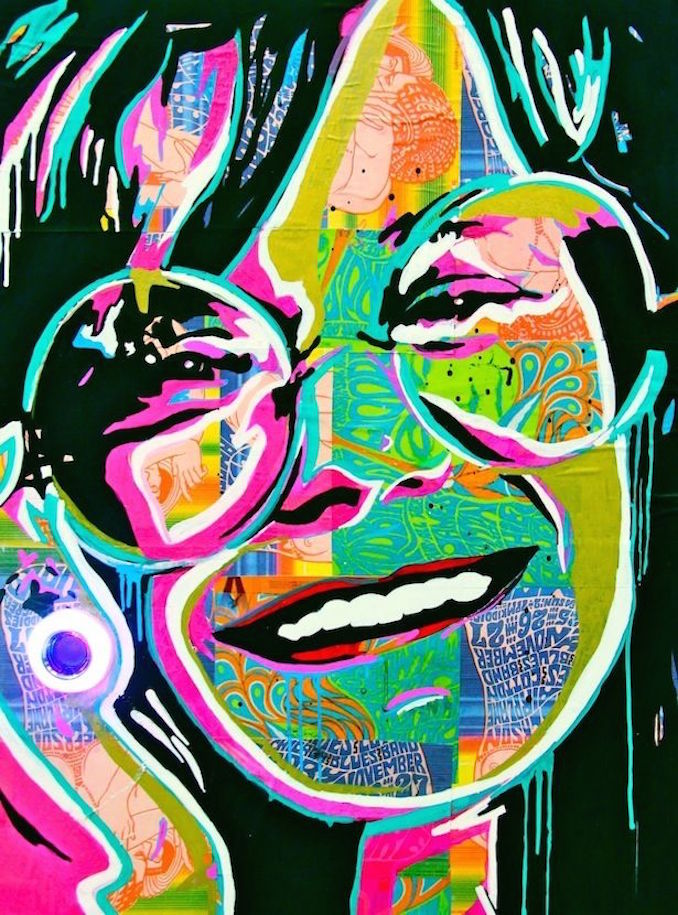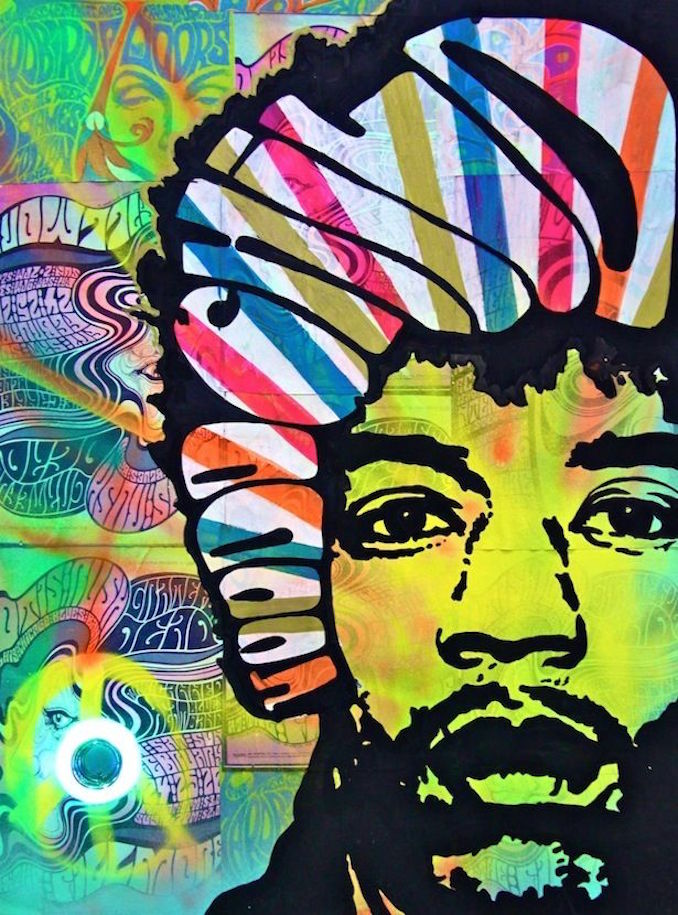 We've all heard the sound of music, but have you heard the sound of art?
Citing music as one of her greatest inspirations, "The Sounds of Art" illuminates the faces of rock n' roll royalty, like Janis Joplin and Jimi Hendrix. JessGo intertwines this blast from the past with modern technology, including LED lighting and Bluetooth devices. Under a giant disco ball, guests can take an experimental trip through the soundscapes of art.
JessGo's work has been commissioned by major companies and organizations like Google, Coca-Cola, TOMS Shoes, the Vancouver 2010 Olympic Games, and the ever-magical Cirque du Soleil, to name a few. The artist will donate five per cent of the sales from "The Sound of Art" exhibit to MusiCounts, a charity that works to keep music programs accessible for children across the country.
"The Sound of Art" will be open to the public from 1:00-11:00 p.m. and is located at 945 Wilson Avenue (just east of Keele Street).  Check out her website www.jessgo.com to learn more about her art and exhibits.