I met up with Andrea Reekes, Manager at Patagonia Toronto, to talk about their spring yoga line.
Patagonia is known for its outdoor sporting gear, primarily climbing, when did you launch a yoga line?
We've featured clothing in our line for the past few years that have been suitable for yoga and this Spring we added more depth to our offering.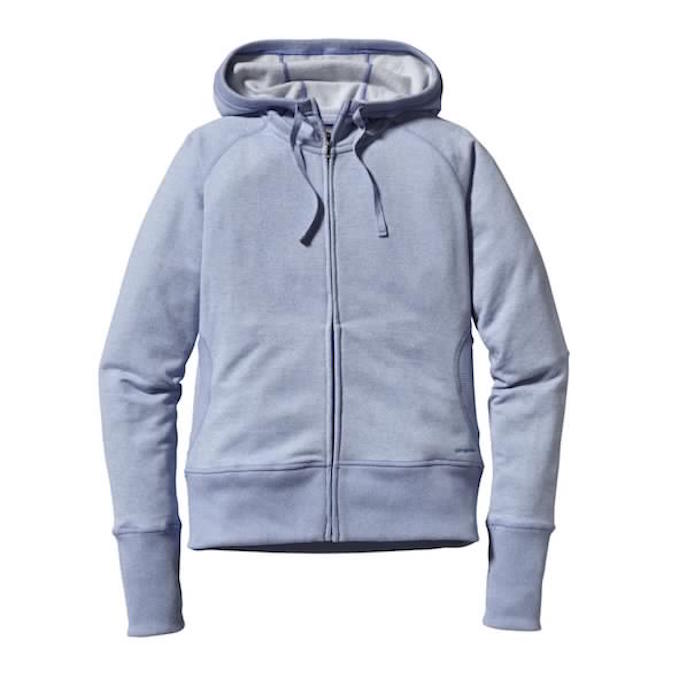 What is different about your yoga clothes than other brands?
This season we offer a reinvented women's yoga program created for and by Patagonia climbers and surfers. Patagonia yoga is about a committed personal practice that enhances the lifestyle of elite outdoor athletes – athletes whose passion for the sports they pursue is driven and defined by the natural environment. The cotton in the products is organically grown. Our Iron Clad Guarantee insures product satisfaction.
Are all the materials organic?
The cotton in the products is organically grown. Some of the products have an organic cotton/spandex blend. Others are made with a polyester/spandex blend.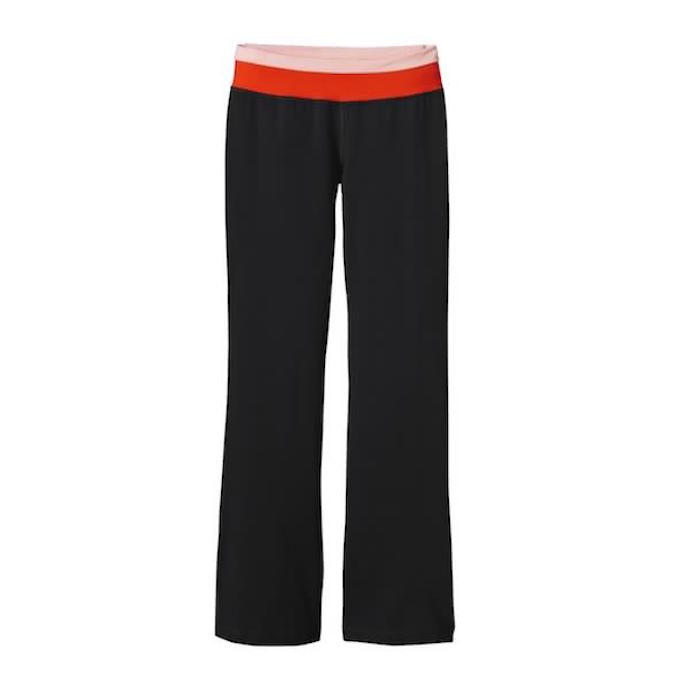 Will you be introducing a men's yoga line as well?
We may down the road.
Your store hosted the Patagonia Live Simply Tour early this year; tell us more about that message and how it connects with your company culture and concept.
We believe in the saying "The more you know, the less you need." and do out best to live by it. At the store level, our focus is to become a community hub for raising awareness on environmental issues, and the topic of health and well-being – we want to communicate as much as we can on these issues in hopes of providing perspective with regards to how simply we can live if we just learn about how little we truly need to live a fulfilled life. We share this information through hosting events like the Live Simply Tour and inviting our community to participate, as well as inviting local groups in to table and speak to our customers about local issues.
During the Live Simply Tour yoga practice you partnered with Belmonte Raw (read the post on them here), who supplied a delicious fresh juice for the participants. What other healthy businesses does Patagonia support in the GTA?  
We have been working with Fresh City Farms, who provide local grown and ethically/organically sourced produce to Torontonians. They will drop a box off at your house, or you can pick up a bag at a few pick-up locations around the city – we have been one of their pick up locations for over a year now, and a few of us are now very loyal customers of theirs! They have a farm in Downsview Park where they grow tons of veggies, as well as host workshops and provide farming opportunities for a number of Urban Farmers. We've also done some work with Genuine Health, who has just recently become a B-Corp, and co-hosted a film that screened in our store called Play Again about reconnecting children with nature. We have hosted a B-Corp evening with our friends from the MaRS Discovery District – they do a great job at connecting like-minded businesses that focus on making a positive impact on the environment and communities.
Tell us about future Patagonia events we can look forward to. 
We have lots of events coming up. For the whole month of June, Patagonia will be celebrating cycling. We have a company-wide bike to work challenge and we will be bringing out the bike blender for some smoothie making fun, as well as hosting a few in-store workshops on safe cycling and bike maintenance.
Torontonians are lucky to have a Patagonia store right in the heart of downtown (and the only store in Canada). Do you find Torontonians to be health- and environmentally-conscious? 
Well thanks! We do find that Toronto seems to have an active population. From the folks that we see in-store going on adventures around the world, or running the local trails, or devout to their personal yoga practice – to the folks that we see walk, run, ride past our store all-day long! The streets and trails of Toronto are alive with people that are taking the time to get outside!
For more information visit Patagonia Toronto's webpage here. Their yoga apparel page starts here. Enjoy!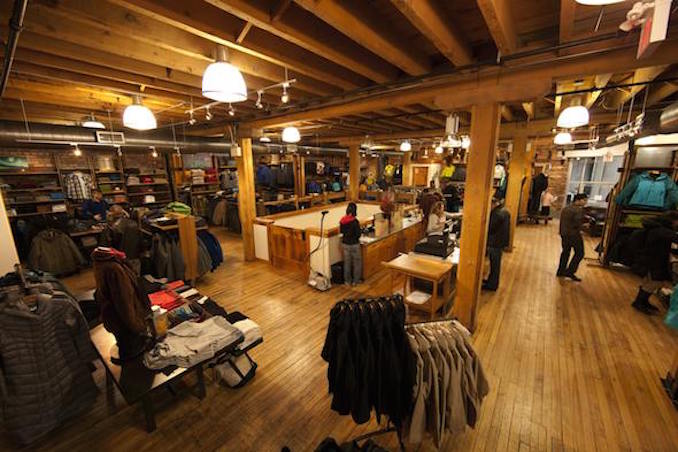 Patagonia located at 500 King Street West – Photos supplied by Patagonia Toronto