Looking for a perfect staycation in Toronto? Look no further than the Kimpton Saint George Hotel. As North America's boutique hotel pioneer, Kimpton is known for its locally oriented approach to design, service, and guest experience. With its 66 locations, the Kimpton Saint George Hotel aims to provide a unique and authentic experience that embraces the vibrant culture of Toronto.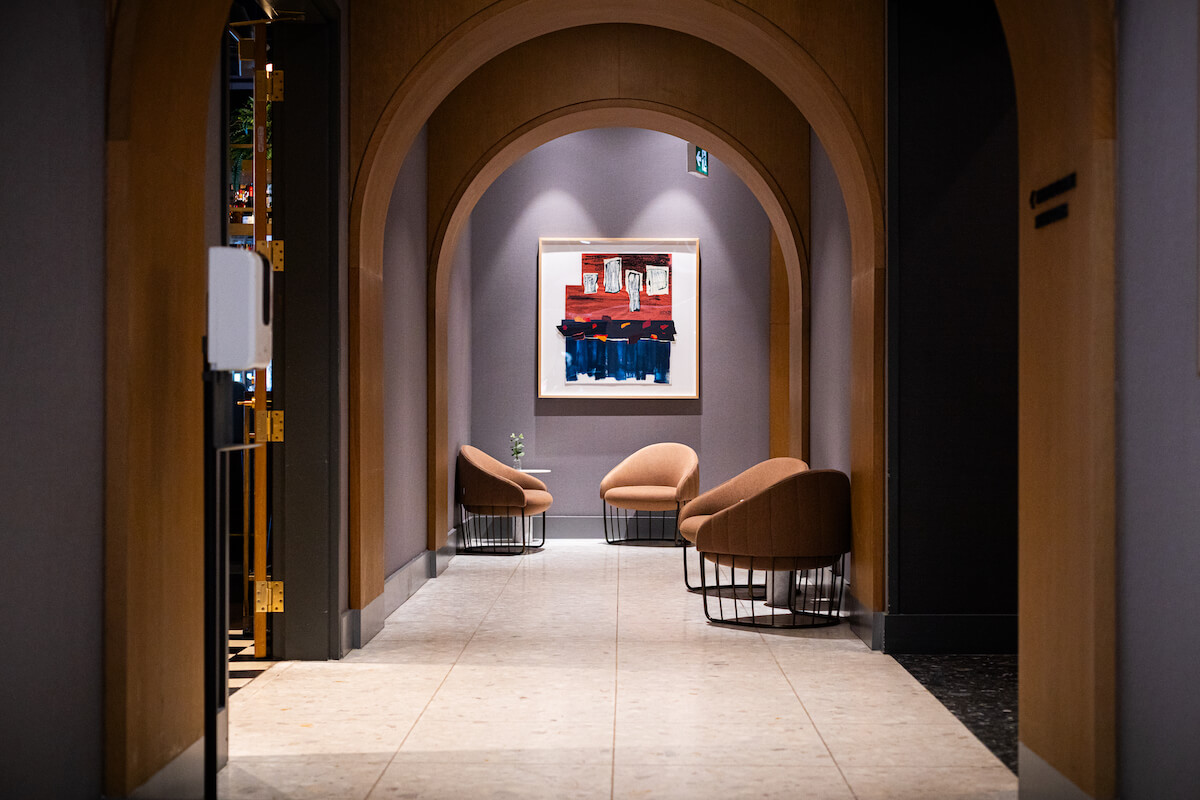 Stylish Design and Comfortable Rooms
When you step into the Kimpton Saint George Hotel, you'll be instantly captivated by its stunning design. The hotel boasts beautiful archways and a colour scheme of blue and gold, complemented by rich leather accents and wood. Every detail has been thoughtfully chosen to create a luxurious and inviting atmosphere.
Once you settle into your room, you'll find comfort at its finest. The beds are incredibly cozy, ensuring a restful night's sleep. You'll also be treated to soft bathrobes, perfect for lounging and relaxation. In addition, you can request a plant brought to your room, adding a touch of nature to your stay.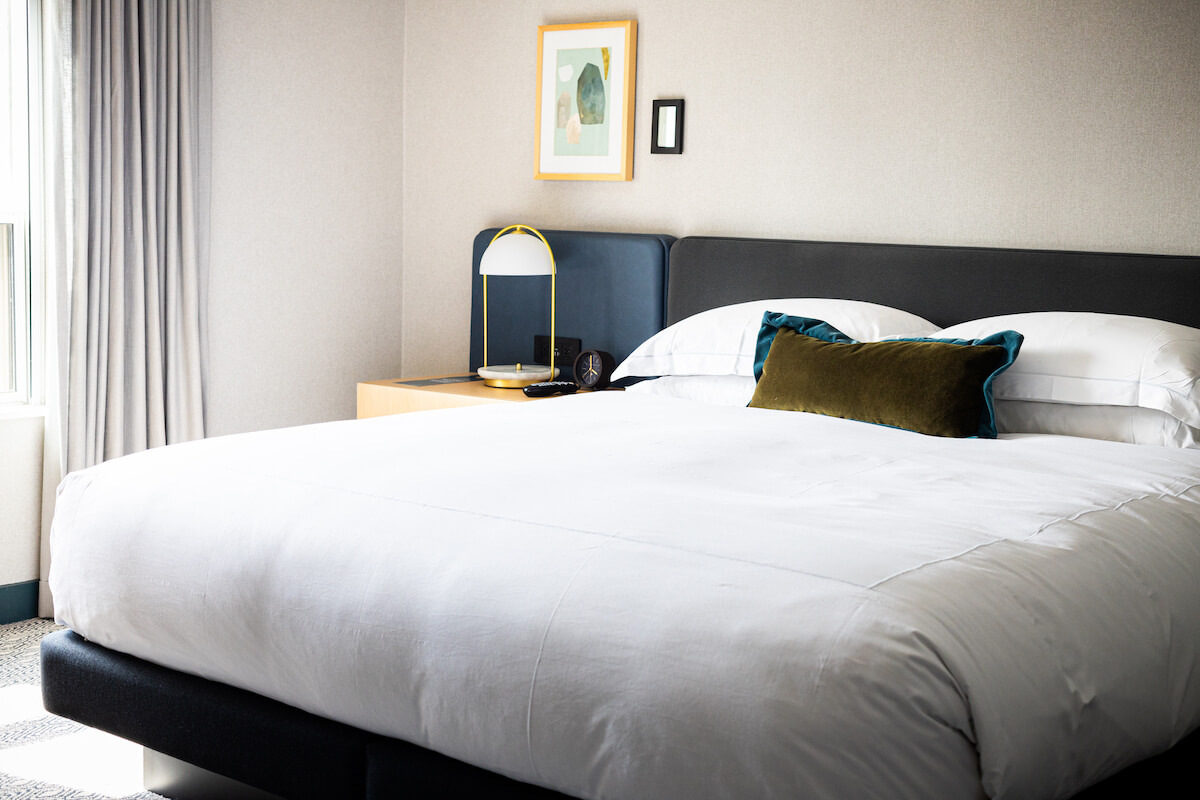 Entertainment is not forgotten at the Kimpton Saint George Hotel. Each room is equipped with a big TV and a chrome cast, allowing you to stream your favourite shows and movies. If you happen to forget any essential items, the hotel is happy to bring them to your room. And don't worry if it rains during your stay, as an umbrella is provided in your room.
Hotel Amenities and Convenient Location
The Kimpton Saint George Hotel offers a range of amenities and features to enhance your stay. You can keep your exercise routine with their well-equipped gym, which includes a peloton bike, kettle balls, dumbbells, treadmill, multi-use weight machine, and a step climber. If you prefer a more relaxing activity, take advantage of the complimentary wine hour from 5-6 pm.
For culinary delights, look no further than the Fortunate Fox restaurant. Enjoy pub favourites like roast chicken, steak frites, chicken wings, fish and chips, and more. Indulge in their great cocktails from classic favourites to their custom creations. And if you're there for breakfast, you'll have a variety of options, such as the Fox Breakfast, Eggs Benny, pancakes, and lox.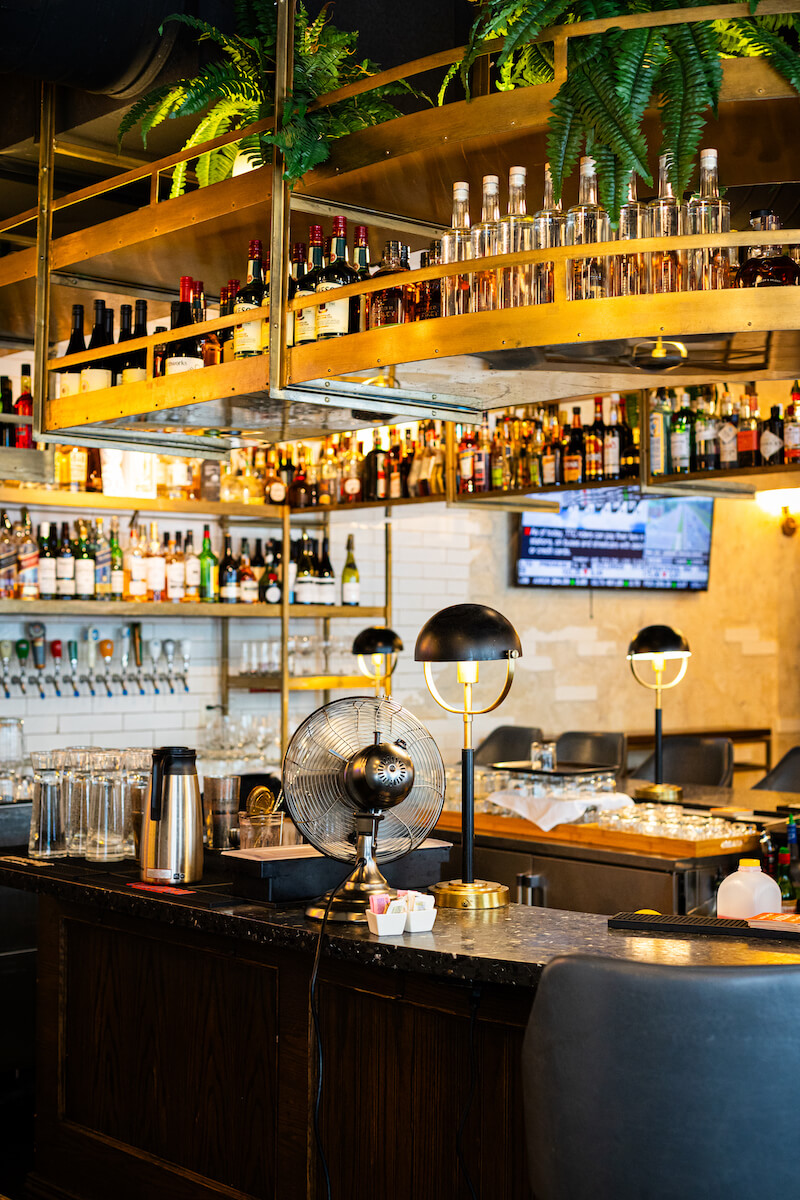 The Fortunate Fox also offers daily events to keep you entertained throughout the week. From half-price pizza on Mondays to karaoke on Wednesdays and live music on Fridays, there's always something happening. Don't miss their Fox After Dark specials, featuring $5 shots, $7 select beers, and $10 feature cocktails from 9 pm to 2 am.
Explore Toronto's Vibrant Neighbourhoods
The Kimpton Saint George Hotel's prime location allows you to easily explore some of Toronto's most exciting neighbourhoods. Just a stone's throw away from both St George and Spadina stations, you have easy access to public transportation to travel around the city.
Step outside the hotel, and you'll find yourself in the heart of Toronto's cultural scene. The hotel is conveniently located near the Annex and Yorkville neighbourhoods and not far from Toronto's Chinatown, offering a multitude of shops, cafes, galleries, and independent establishments to discover. You'll also be across from the Bata Shoe Museum, where you can explore the world of footwear.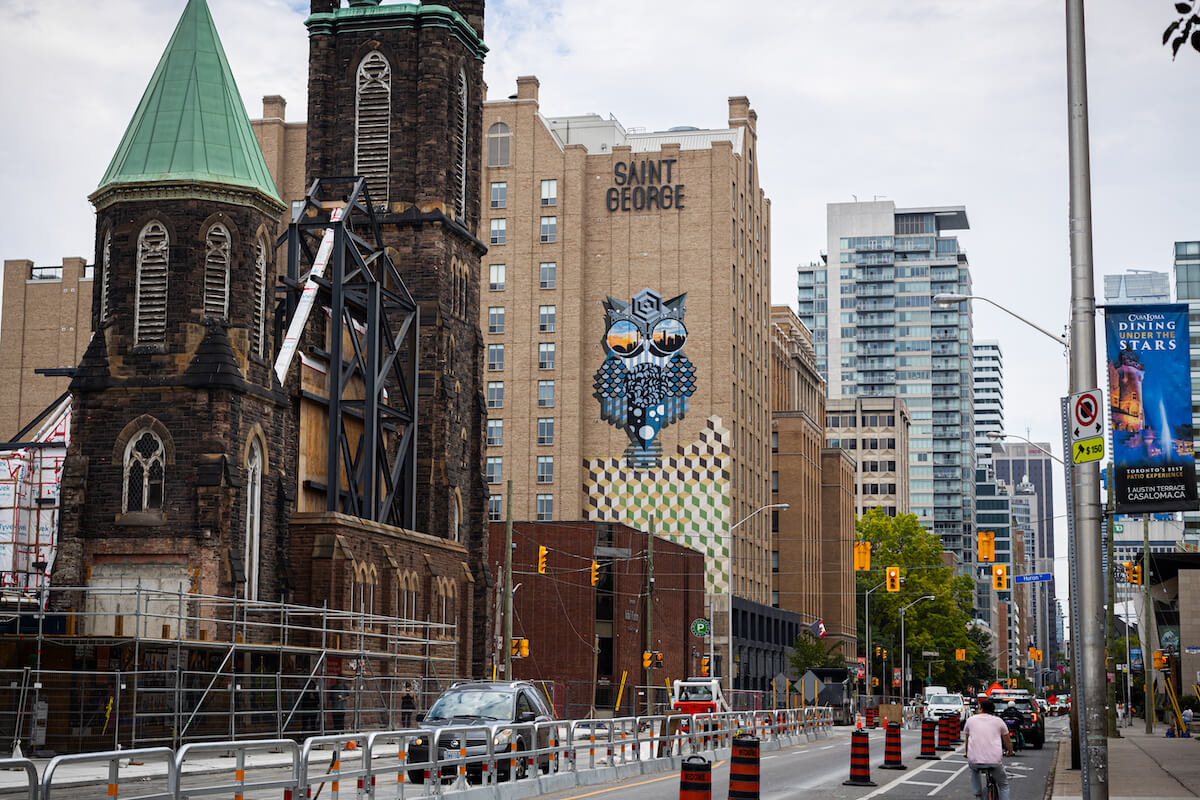 If you're interested in art and history, the Royal Ontario Museum (ROM) is just a short distance away. Both museums have exclusive hotel packages available for purchase. And for sports enthusiasts or those visiting their kids who play for UofT, the Varsity Stadium is also nearby, offering the chance to catch a game.
Immerse Yourself in Kimpton's Genuine Hospitality
At the Kimpton Saint George Hotel, you'll experience Kimpton's renowned hospitality firsthand. InnVest Hotels, one of the largest hotel owners in Canada, has developed this 14-story hotel with 188 beautifully designed guest rooms, including 20 suites and a Presidential Suite. The hotel also offers approximately 1,500 square feet of ground-level meeting space for any business or social gathering you may have.
Throughout your stay, you'll enjoy amenities such as a fitness centre, complimentary PUBLIC bikes to explore the city, in-room yoga mats, and pet-friendly accommodations. Start your mornings with a complimentary coffee and tea service, and in the evenings, gather for a hosted nightly social hour to connect with other guests.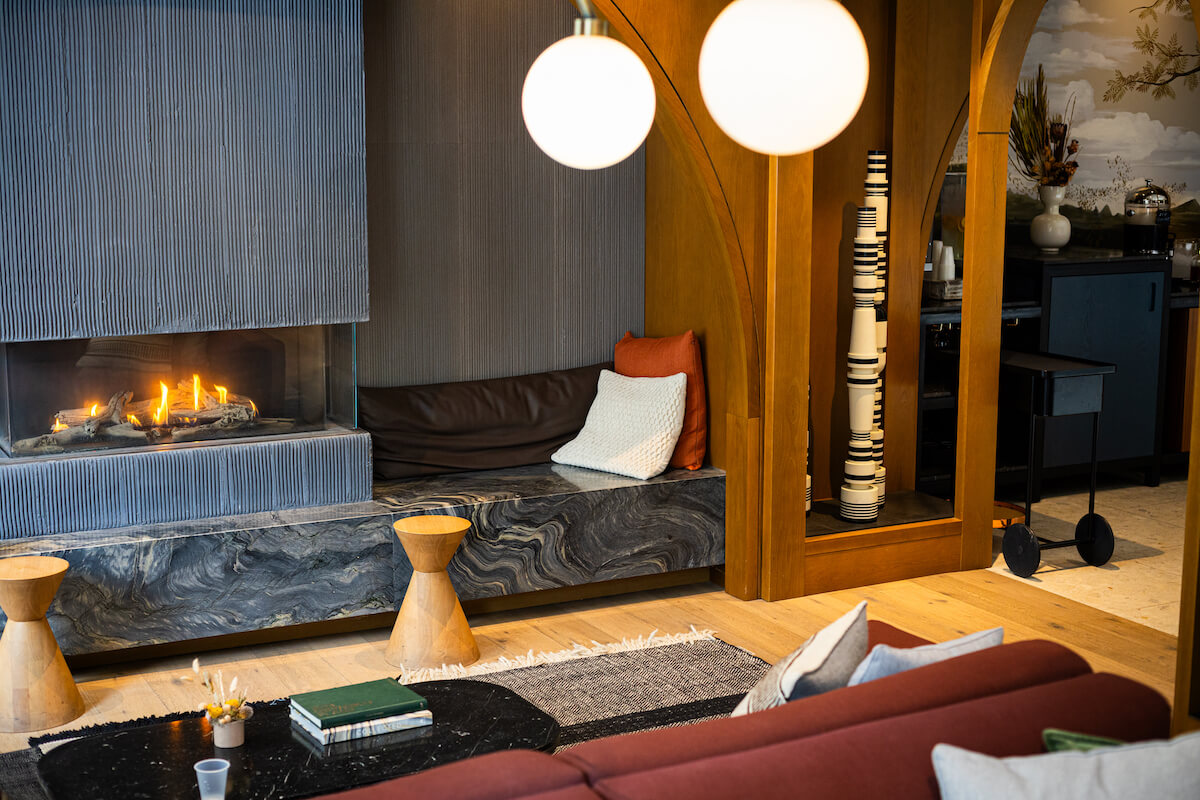 Whether you're looking for a relaxing getaway, a culinary adventure, or a cultural exploration, the Kimpton Saint George Hotel in Toronto has it all. Embrace the Kimpton experience, and indulge in the vibrant charm of the city during your staycation.