Life After is a brand new Canadian musical written by rising talent, Britta Johnson. if there is one thing you should know about it, it is that it is beautiful.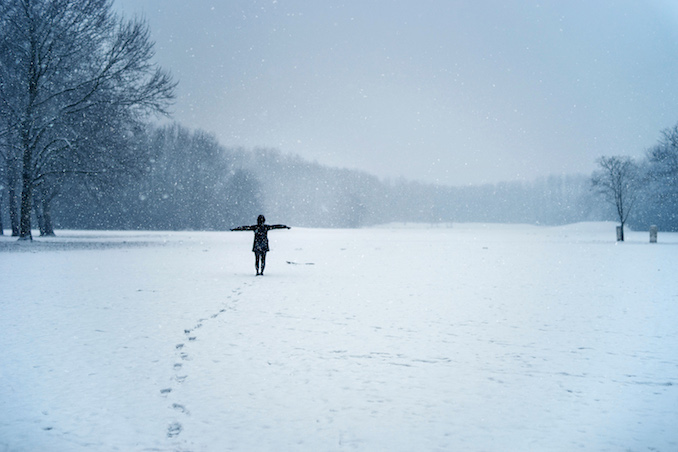 On a stripped back set we learn the intimate details of teenager Alice's strained family life as she tried to come to terms with the sudden death of her father.  Laying her soul as bare as the set, we the audience watches as Alice struggles through her bereavement, trying to find a way to eulogize and remember her dad in her mind.
Johnson's production is perfectly encapsulated in 75 minutes, with every moment significant and engaging. Set to the backdrop of a string orchestra, the 26 year old playwright, musician and lyricist manages to inject humour, sadness, hysteria, loss and all the gawkiness that comes with being a 16 year old high school student.
Ellen Denny was fantastic as Alice, displaying all the awkward tendencies of a teenager who, in this instance, has to grow up under a microscope watched by her late dad's "fans". Dan Chameroy successfully channelled self-help guru, Tony Robbins with all the "Wow" factor and shiny teeth as you would expect, but he also came across at times as a touchingly concerned father figure.
One of my favourite things about Johnson's writing is that she did not demonize any character, however dubious their actions may have been. Creating three dimensional characters in musical theatre is no mean feat, but she accomplished it. The depiction of all of these characters faults that helped you to see yourself and other people you know in them, bad decision making in all. This level of relatability made the production all the more cutting.
An excellent and diverse score with the addition of an energetic ensemble coupled with engaging protagonists and fantastic supporting characters (especially Kelsey Verzotti!) made Life After a true treat, made even sweeter by knowing is the product of Canadian talent. A must see!