Dimitri Papatheodorou is far too modest to consider himself a polymath or Renaissance man. However, considering his accomplishments as an architect, painter, sculptor, writer, musician, teacher, and arts supporter, it's impossible not to think of him this way. Dimitri pours his whole being into everything he does and his thoughtful and considered approach permeates his many achievements.
The son of immigrant parents, Dimitri grew up in Toronto's Greek village and knew at the age of seven that he wanted to be an architect. Drawing and painting imagined homes for his family inspired him to study architecture at the University of Waterloo and embark on a successful career.
Along with designing and building homes, Dimitri writes and performs with his band, teaches at Toronto Metropolitan University, and pursues his artmaking through an exploration of space and light. Immersing himself in the life of his community in rural Ontario, he has also served on Boards, helped to organize an arts festival, and created a studio that transforms into a gallery to share with fellow artists.
Dimitri's life-long involvement with ideas about home and the fundamental connection to well-being, safety, and security continues to be integral to his work and community engagement. I'm honoured and privileged to call him a friend.
-Written by Teri Donovan, Toronto Painter and friend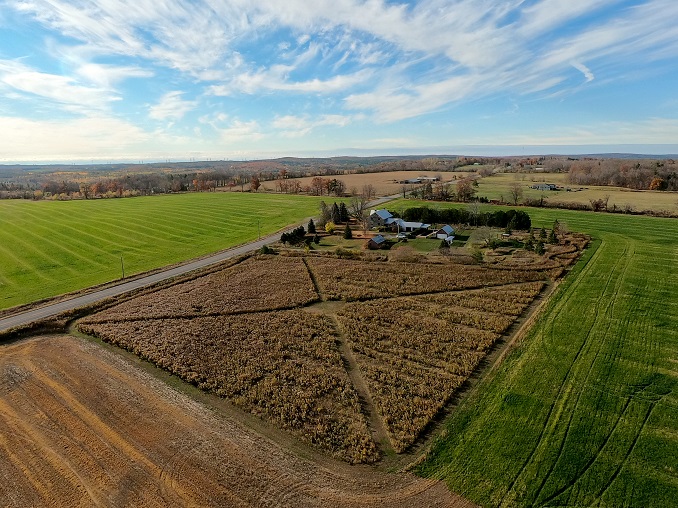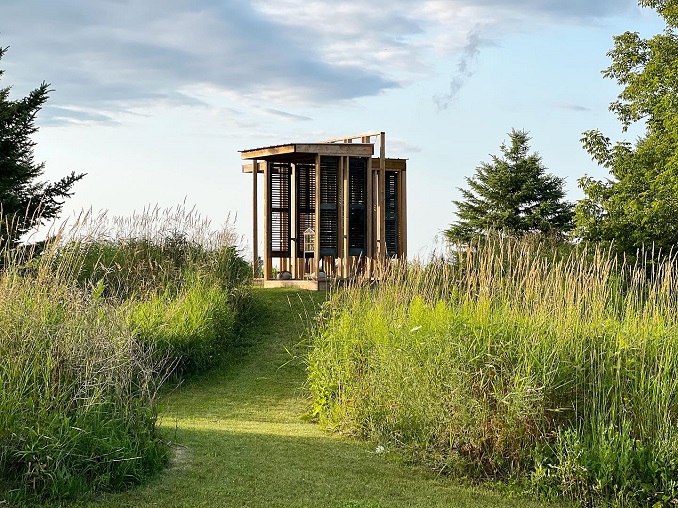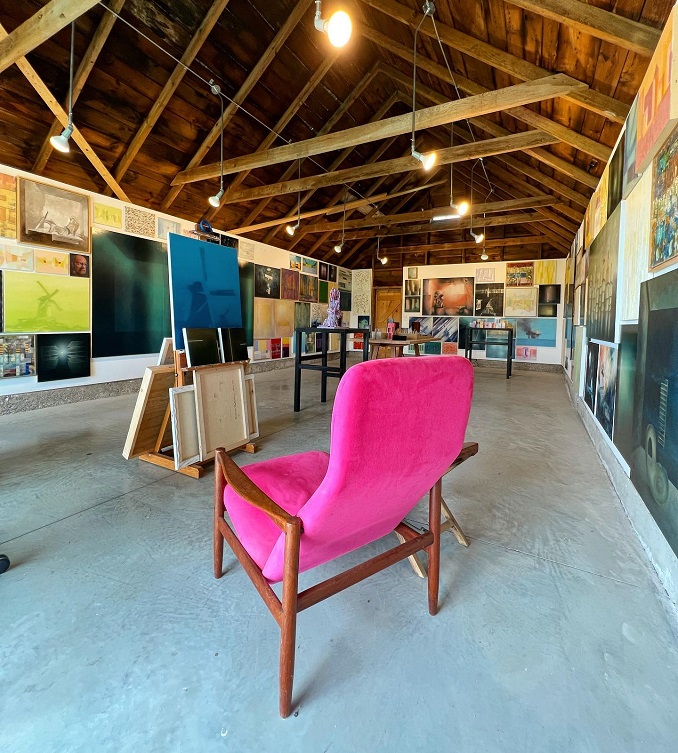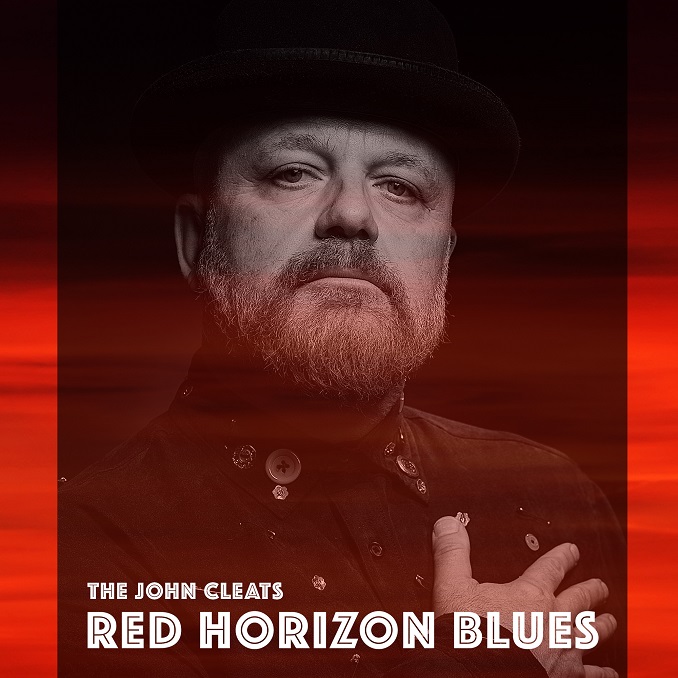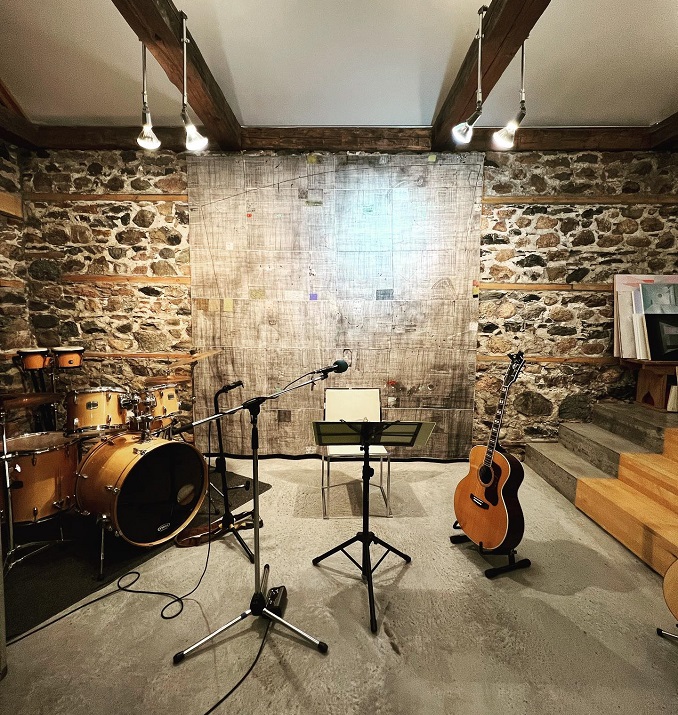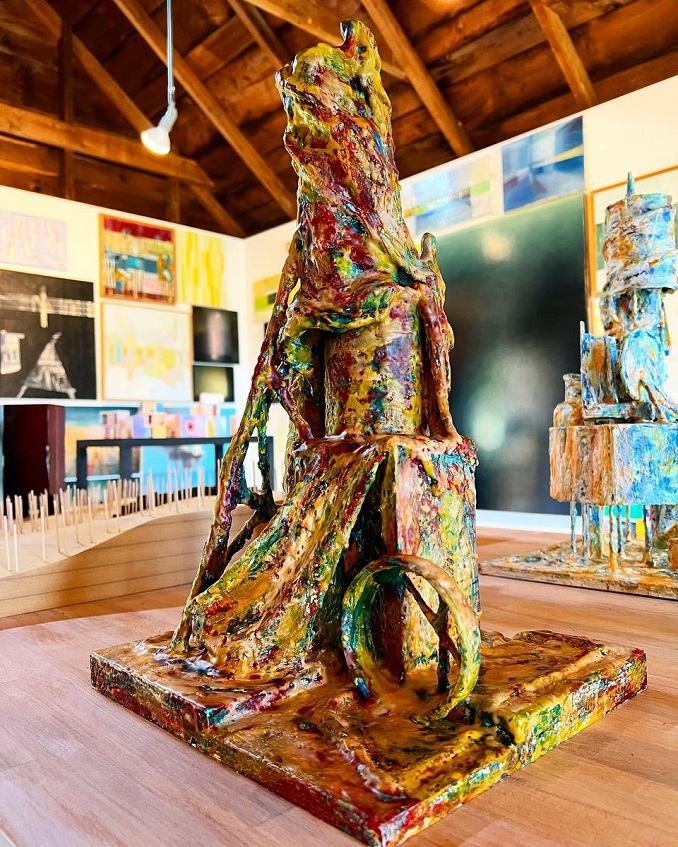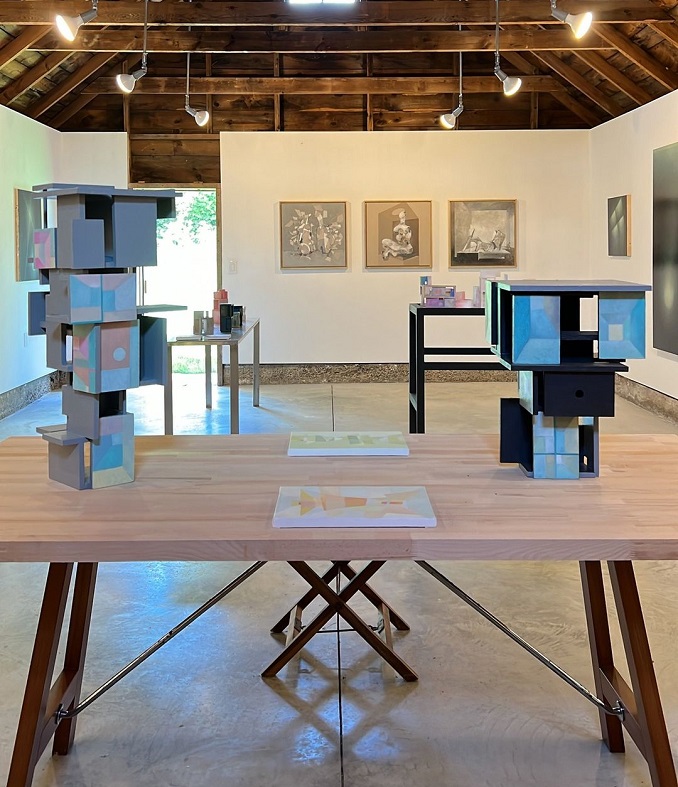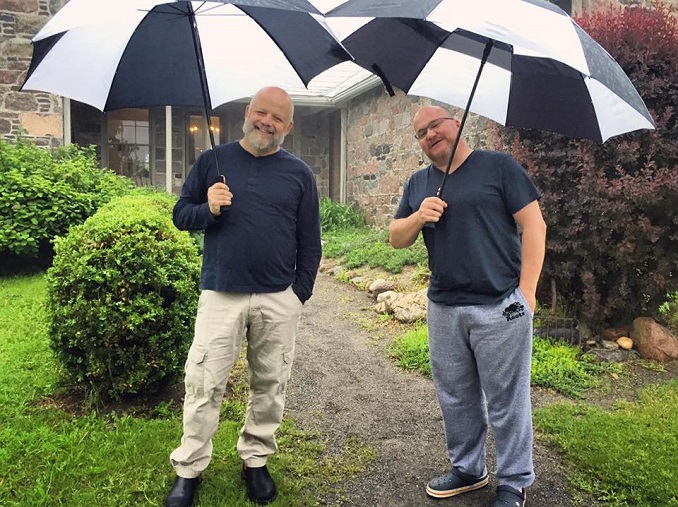 ***
Which 'hood are you in?
Currently, my studio is in the countryside, at a place called The Periphery, just outside the little village of Warkworth, Ontario. When in Toronto I am always downtown, either in and around Toronto Metropolitan University, or hanging out with friends in Parkdale, Church Street, Leslieville, or the Beach for pleasure. I was born in Toronto, in the 60s, and remember a very different place growing up. Change is inevitable, but design is intentional, as I tell my architecture students. I like to encourage them to question what kind of city they imagine for the future, and where does public interest intersect with private Capital. I hope, for their sake, we don't lose ground regarding public infrastructure and amenities; places like Ontario Place, the waterfront, the ravine systems, and all the public spaces held in trust by various levels of government, should remain public. Architects are charged with serving the public good, but I wonder if all of us take this approach to heart when lucrative projects are dangled, like bait.
Architectural ego looms big these days, I suppose it always has to some degree. But, in the 60s there was a greater collective vision for 'Toronto the Good', with ambitious projects like City Hall, Ontario Place, The Planetarium, the Science Centre and so on.
What do you do?
I think more than I do. Although lately my art practice is taking a break from research and analysis, while embracing materiality, the body, and all sorts of spatial concerns. I studied architecture in the 1980s, at the University of Waterloo, and have continuously practised in the field since then. For the last two decades, I've also taught young architects, challenging them to think about who they will serve and how they can make a difference as they blossom into publicly minded professionals. My studio, and rural landscape, enable me to also work in other media, including sound, painting, installation, and landscape design. I embrace hybridity as a way of being on the land and in time. I also write for Grapevine Magazine, published in Prince Edward County, and perform with my band whenever a cause presents itself. My music can be heard under the pseudonym: 'The John Cleats' (iTunes etc.). Over the years I've released about ten albums, with various themes and alternative styles. One of the highlights in the recent past was to play Hugh's Room Live, for Gay Pride in Toronto. What a trip.
What are you currently working on?
With a few students, we are looking at alternative visions to the proposed commercial development of public lands at Ontario Place. I'm very excited to see young architects involved in critical thinking as it relates to the City. I have other architectural projects on the go, but in terms of visual art and music, I am recording a new album and started a series of small sculptures utilizing found elements, with plaster with polychromatic encaustic paint. Thanks to the Ontario Arts Council for support and my clients, patrons, friends, and fellow travellers!
Where can we find your work?
Highness Global of Toronto represents me, in addition to galleries in Vancouver, Bloomfield Prince Edward County, and St. Johns Newfoundland. My work is always on display at The Periphery, I am open to visitors here.