The Rogers Centre in Toronto has recently undergone a remarkable transformation, bringing fans of the Toronto Blue Jays a spoiling array of changes and improvements. From revamped bar and restaurant options to upgraded structural aspects, player accommodations, and kid-friendly activities – this renovation has truly elevated the stadium experience to new heights. Let's dive into each section and explore what's in store at the revamped Rogers Centre.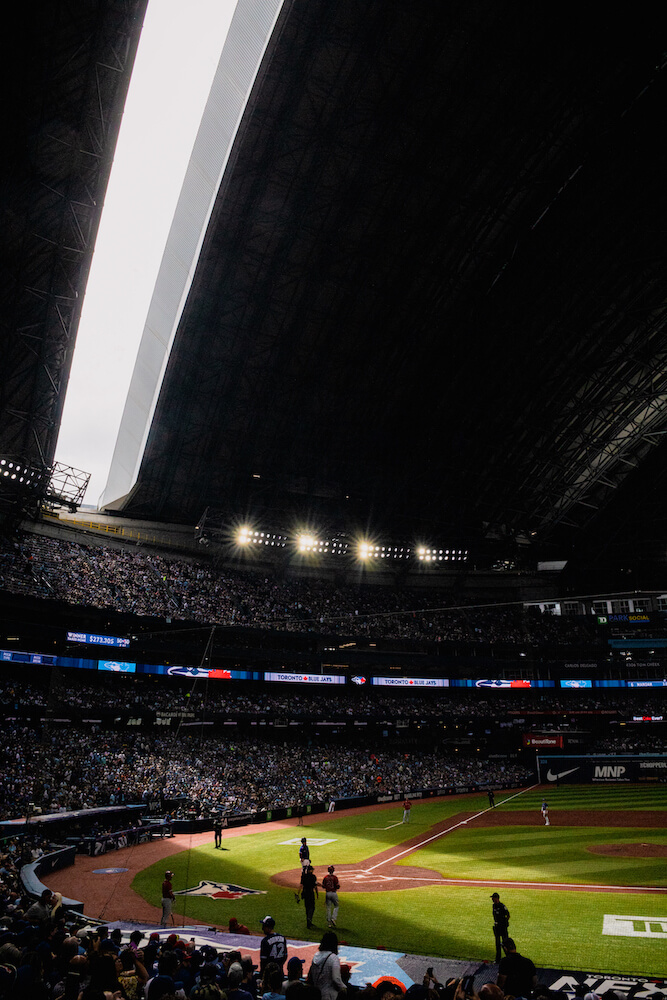 General Admission Tickets
Great news for Blue Jays fans! The team has introduced an exciting new ticket option – $20 tickets that offer an affordable way to catch the action. With these tickets, fans can experience the thrill of a Blue Jays game without breaking the bank.
The $20 tickets provide access to various seating and standing areas throughout the stadium, ensuring that there are options for everyone's preference. Many fans have learned about the best lower level spots to sit or stand and beeline straight to these spots when the gates open. So make sure you plan your route and come early as no specified seating is given to you!
Keep reading below to find and decide your favourite spots to enjoy the game.
Changes to Bars and Restaurants
The stadium's renovations have brought a culinary renaissance to Rogers Centre. With a variety of new dining options, fans can indulge in delectable dishes and thirst-quenching drinks. With a focus on Canada and Toronto's neighbourhoods, these additions take the Rogers Centre from just a stadium to an entertainment venue ballpark. Here are some highlights: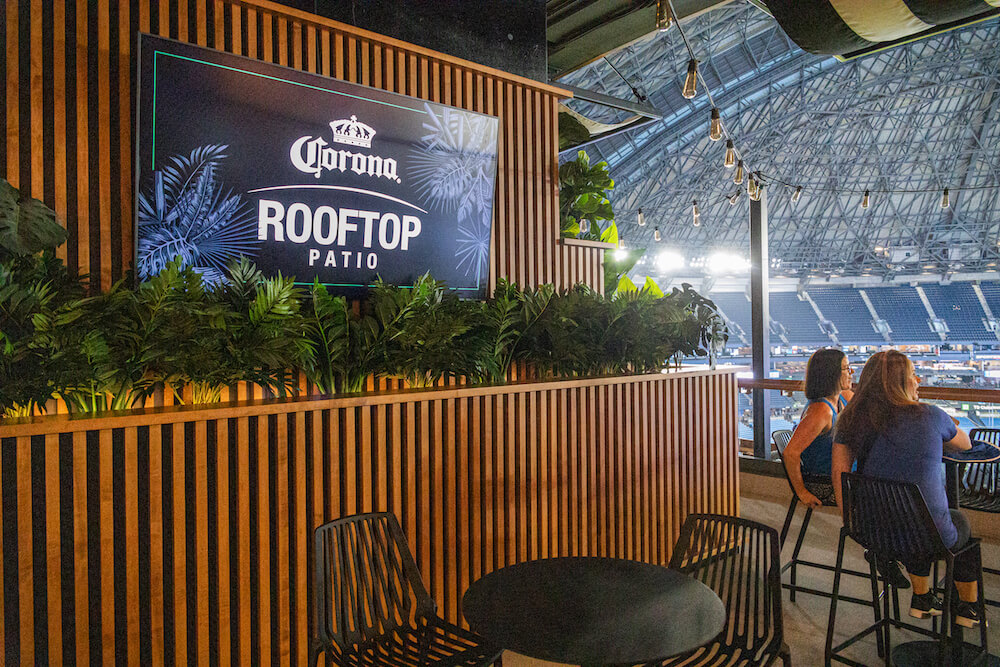 Corona Rooftop Patio (500L right field)
A rooftop patio oasis with a stunning view of Toronto's CN Tower. Fans can enjoy live music while savouring a summer patio menu featuring the full range of Corona products, including specialty cocktails like the Corona Sunshine and Frozen Margarita.
Park Social (500L left field)
A park within the park, perfect for fans of all ages. This area offers activities and comfortable spaces to relax while watching the game. There are video games for all ages as well as a giant connect 4 and bean bag toss games. The menu is inspired by food truck favourites, including ACE's Souvenir Milkshake, Churros, and their signature Bacon Pepper or Three Cheese Grilled Cheese.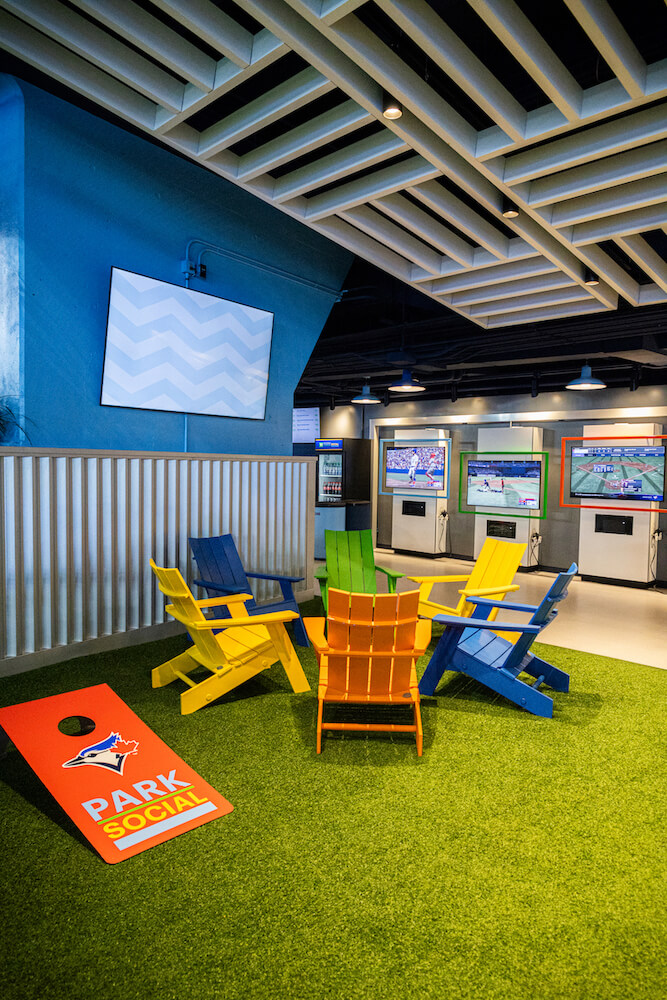 The Stop (100L centre field behind the batter's eye)
A neighbourhood bar where fans can grab a quick drink and bite with friends on their way to other Outfield District destinations. The menu consists of diverse and easy-to-grab eats inspired by Toronto's subway lines, such as Jamaican Beef Patty and Bánh Mì Sandwich. Specialty cocktails like the Ball Four Blood Orange Mule and Touch 'Em All Joe Aperol Spritz are also available.
The Catch Bar (100L right field above the visitors' bullpen)
A trendy bar designed with the King West neighbourhood in mind that features a great view of the visitors' bullpen. Fans can enjoy bespoke handcrafted cocktails, including favourites like the 5-4-3 Lemonade and Blue Jays Bramble. Food bites such as the Cubano Panini and Pretzel Bites complement the drink menu.
WestJet Flight Deck (200L centre field)
A refreshed area with retro arcade games and a great atmosphere. Group tickets are available for the first two rows, while the remaining space is for general admission. The menu offers a wide selection of domestic and craft beer, cocktails like Dug Out Sangria, and brewery-style food options like Applewood Smoked Brisket Nachos and Jerk Chicken Nachos.
Additional Concessions
Tap N Go (section 104) is a new automated market to speed up service, where fans tap payment on entry, select their food and beverage items, and are automatically charged when they exit. This addition has greatly sped up service for fans looking for a drink.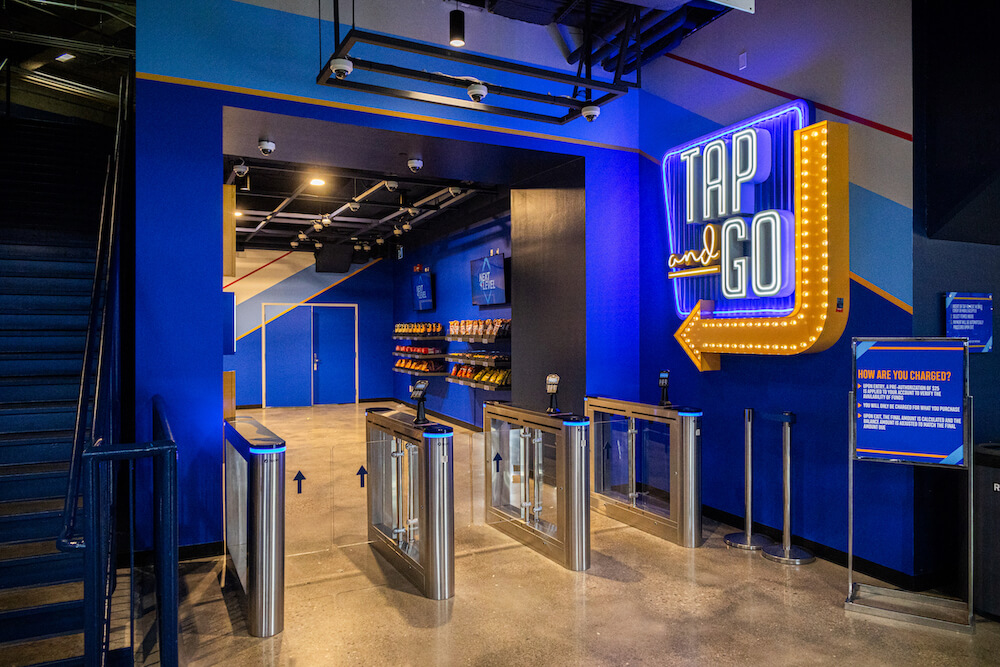 Walk Thru Bru (sections 125 and 519) are self-serve beverage-focused concessions so fans can spend more time enjoying the game.
Oppo Taco (section 137) serving signature tacos and frozen margaritas.
Kofta Bowls & Wraps (section 134) with chicken or plant-based beef options.
Mary Brown's Chicken is back with a new concession in section 511 (in addition to section 134), adding Tater Poutine to their menu of fresh-made Chicken Sandwiches and Tenders.
New Social Spaces
Schneiders Porch (200L right field corner)
An open-air porch with fantastic views of right field. This space offers unique hot dog culinary creations from Schneiders and direct bar access. Group tickets are available for the front row, while the remaining space is general admission. Menu highlights include the Signature Poutine Hot Dog and Canadian Caesar Hot Dog.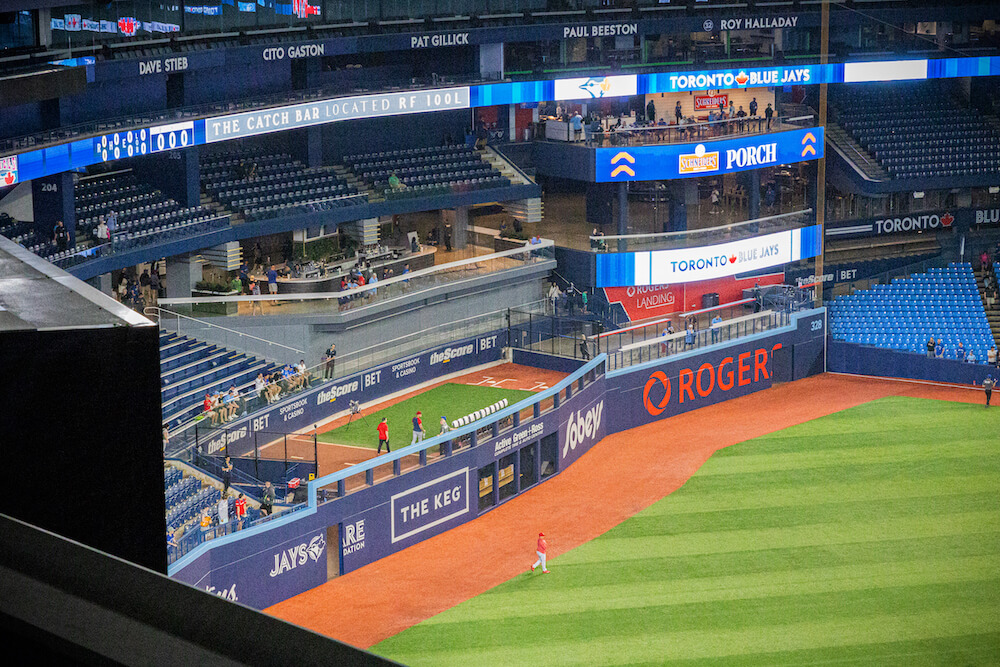 Rogers Landing (right field corner beside the visitors' bullpen)
A open-air home run landing pad with uninterrupted front-row views of the outfield and visitors' bullpen. Group tickets are available for the front row, while the remaining space is general admission.
Bleacher Seating (100L bowl behind the visitors' bullpen)
Retro-style bleachers located directly behind the visitors' bullpen. This seating area is perfect for hardcore fans who want to watch opposing pitchers up close.
Left and Right Field Balconies (100L concourse outfield corners)
These balconies overlook the home and visitors' bullpens, providing prime views of the bullpen and action in left and right field.
Drink Rails (throughout the ballpark)
Numerous drink rail spots are available around the concourse, allowing fans to grab a drink and find a new spot to enjoy the game every inning.
Structural Enhancements
The Rogers Centre's architectural transformation incorporates cutting-edge design and technology to enhance the fan experience. The structural updates include:
Raised Bullpens
The newly designed Raised Bullpens at the Rogers Centre are bullpen areas located in left and right fields that have been elevated. This renovation brings fans closer to the action and allows them to have a more immersive experience as they cheer on their beloved Blue Jays pitchers.
The Elevated Bullpens also offer fans a unique perspective on the game strategy and the inner workings of the team. Fans can observe how pitchers and catchers communicate, witness the intensity and focus of the players, and gain insights into the dynamics of the game from a different angle.
Having bullpen areas in clear view and close proximity to the fans creates an engaging and interactive atmosphere. Fans can cheer on their favourite pitchers, offer encouragement, and feel a part of the game. It adds to the overall excitement and energy of the stadium atmosphere, enhancing the experience for both the players and the fans.
Staff Spaces
The game day staff facilities on the 100L concourse level at the Rogers Centre have undergone a complete overhaul to create a more comfortable and efficient space for the dedicated staff members who contribute to the Blue Jays' fan experience..
These renovated Staff Spaces are designed to prioritize the well-being and productivity of the staff members. The updates may include improvements such as updated furniture, better lighting, ergonomic workstations, and amenities that contribute to a more comfortable and efficient working environment.
Player Accommodations
The renovation project extended beyond fan-facing areas to provide the players with state-of-the-art accommodations. These enhancements include:
The Barbershop
The Barbershop is a new and unique addition to the Rogers Centre, providing a trendy, downtown barbershop aesthetic for players to enjoy. It has quickly become a favorite gathering spot for players as they establish their pregame ritual. The Barbershop is designed to provide a relaxing and comfortable setting for players to get their hair cut pregame.
This permanent fixture at the Rogers Centre offers a level of luxury that adds to the overall player experience. The Barbershop has been designed to incorporate all the essential elements of a modern barbershop, with high-end finishes such as marble countertops and sleek leather chairs. There is an emphasis on creating a comfortable and accommodating environment for the players, with an array of amenities available to ensure they feel at ease while getting their hair cut.
Player Weight Room
The Toronto Blue Jays Player Weight Room is a best-in-class facility located on the field level of the Rogers Centre, covering an expansive 5,000 square feet. This world-class fitness facility supports the physical preparation, competition, and recovery of the Toronto Blue Jays players.
The new weight room is part of the renovations at the Rogers Centre that were unveiled in 2023, which tripled the size of the Jays' old weight room, taking it from a high school size to Major League caliber. The new facility measures 7,900 square feet, with 6,500 square feet of training space – 1,500 square feet more than any other MLB team, according to Scott Weberg, the Blue Jays' director of performance science and coaching.
This state-of-the-art facility is designed to help players prepare, maintain, and improve their physical abilities. It includes top-of-the-line strength and conditioning equipment, cardio machines, recovery equipment such as massage tables and hydrotherapy pools. The facility is staffed with seasoned professionals who are dedicated to assisting the players in achieving their fitness goals and preparing them for each game and competition.
Players' Family Spaces
The Players' Family Spaces at the Rogers Centre are newly designed field-level areas that are specifically created to cater to the players' families. These spaces are intended to ensure that the families of the Toronto Blue Jays players have a comfortable and welcoming environment to support and cheer for their loved ones behind the scenes.
The Players' Family Spaces are crafted with the intention of providing a private and supportive atmosphere for the players' families. These spaces include amenities such as comfortable seating areas, food and beverage offerings, games and activities for kids of all ages as well as areas where families can socialize and connect with other loved ones of the players.
Sensory Room
When it comes to accessibility and inclusion, the Rogers Centre in Toronto is raising the bar for sports venues across the globe. In a groundbreaking partnership with KultureCity, a leading non-profit organization focused on sensory inclusion, the Rogers Centre now offers a sensory room for fans with sensory processing needs or conditions such as autism, Down syndrome, post-traumatic stress disorder, dementia, and more. This remarkable initiative is transforming the game-day experience and ensuring that all fans feel comfortable and supported.
But the sensory inclusion efforts don't stop there. The Toronto Blue Jays go above and beyond by providing sensory bags to guests who may feel overwhelmed by the game environment. These bags contain helpful resources, including noise-canceling headphones, fidget tools, verbal cue cards, and weighted lap pads. The availability of these bags allows fans to access the support they need and navigate the game atmosphere with ease.
The introduction of the sensory room and the provision of sensory bags are part of a broader commitment to accessibility and inclusivity at the Rogers Centre. The organization recognizes that each fan is unique and may have different needs. By addressing these needs directly, they create an environment where everyone can fully enjoy the game and feel a sense of belonging.
Next Steps in Renovations
The Toronto Blue Jays have unveiled exciting renovation details for the reimagined 100 level seating bowl at Rogers Centre, set to open for the 2024 season. This renovation is part of the team's ongoing efforts to transform the stadium into a true ballpark experience that caters specifically to baseball viewing.
Improved Seating Experience
The new 100 level seating bowl will offer fans a dramatically improved seating experience. Key features include additional legroom, wider seats between the dugouts, cupholders throughout, adaptable raisable armrest options, and handrails in every aisle. The modern-shaped seats with slats on the back will provide better airflow, ensuring a more comfortable experience for fans.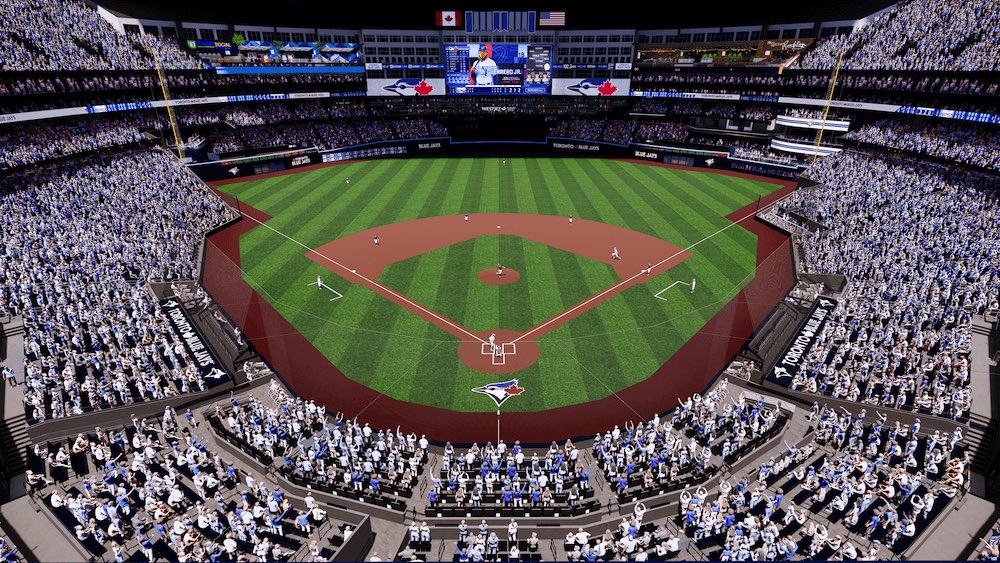 Enhanced Viewing Options
The renovated seating bowl will also provide a greater variety of seating options for fans. Different vantage points from new sections will be available, along with accessible field level seats. This is in addition to the premium seating experiences previously announced. The redesign ensures that the seats are oriented towards the infield, resulting in improved sightlines with less obstruction. The remodelled bowl structure allows for new seats that are even closer to the action, bringing fans right into the heart of the game.
Reduced Foul Territory
To introduce a wider variety of 100 level seating options that are closer to the action and oriented towards home plate, foul territory will be reduced by approximately 3,000 square-feet. This reduction will extend from the middle of the infield dirt just past the bases to before the warning track on both sides of the diamond.
Exclusive Benefits for Season Ticket Members
Season Ticket Members will have the first access to seats in the enhanced 100 level seating bowl. Additionally, they will enjoy guaranteed access to all 2023 Blue Jays postseason home games. 2024 memberships are now available for purchase, offering fans many additional benefits including payment plans tailored to fit various budgets.
Continued Construction and Updates
The next phase of construction is scheduled to begin at the end of the 2023 season. The Blue Jays are eager to share further renovation updates as construction progresses. Fans and media can stay updated on the multi-year Rogers Centre renovations at bluejays.com/renovation.
The Rogers Centre renovations have truly transformed the fan experience at Toronto Blue Jays games. Whether you're looking for a culinary adventure, modernized structural enhancements, player accommodations, or activities for kids, the newly revamped stadium offers something for everyone. Amidst the excitement of game day, the enhanced Rogers Centre stands as a symbol of the organization's commitment to providing an unforgettable experience for Blue Jays fans of all ages. Get ready to be amazed at this new era of baseball enjoyment in Toronto!