Flea market shopping has always been an experience. It's always a mash up of oddities, vintage goods, chammies and whatever else that was "seen on TV". It's fun to visit for a few hours on the weekends if you're looking for something to do when it rains or it's just too hot outdoors.
The origins of the "flea market" dates back to the 1860s in France  where popular outdoor markets were called "marche aux puces". Some historical mentions explained quite simply the name came about because these markets took place outdoors. It wouldn't be uncommon to find fleas or other pesky bugs lurking about back in those days. Of course, the Flea Markets today are much cleaner and have so much to offer.
The Flea Market experience is making a come-back and is evolving. The concept of vendors renting low cost booths meant that running a small business can be much more affordable than a storefront. And the fun is all still there! It's a great place to test your negotiation skills!
There's a new one that recently opened just north of the city at the Shops at Hwy 404 & Steeles that offers space for 400 vendors. The management here who have been in the business of Flea Markets for over 40 years mentioned that vendors tend to repeat with very little turn over. In turn, the vendors can build their relationships with customers. Stalls offer a broad range of goods and services. And in true Flea Market custom, there's all the hustling. It's a bit of a sport really.
While "Flea Markets" in the city core have been more about vintage goods and artisans, this new one on the outskirts is more traditional. You're not getting a hipster aesthetics or cold brews here BUT there are deals to be had. Swallow a gulp of humbleness and bring your shopping bag. You'll quickly learn that prices are low (and yes, negotiable if you want to try).
Along side the furry steering wheel covers and memories forever encased in glass are actually some interesting items. But it's the people that make this even more interesting.
Here are 10 interesting finds at the HWY 404 and Steeles Flea Market from our recent visit…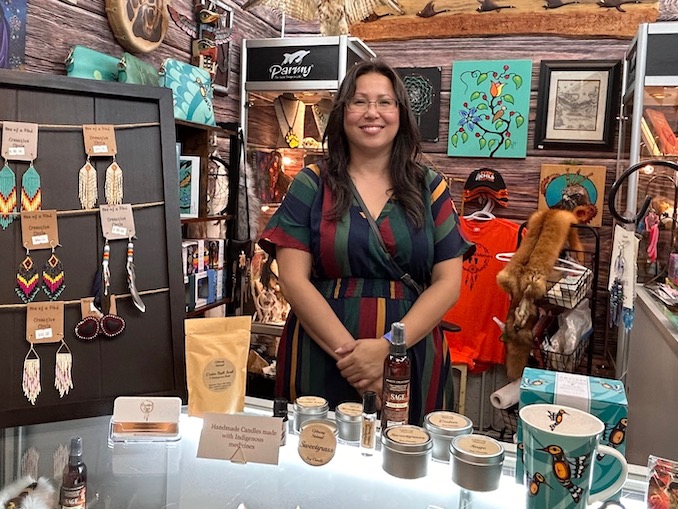 Katherine's booth features artisans from Indigenous communities in Canada. Hand made moccasins and stunning beadwork by women including family members and herself. All natural wellness products, teas, books, dream catchers, and home goods make for great gifts. Original works by artists in forms of wooden sculptures and paintings can be found here. As well as properly licensed goods that acknowledge and pay Canadian Indigenous artists for the reproduction of their images.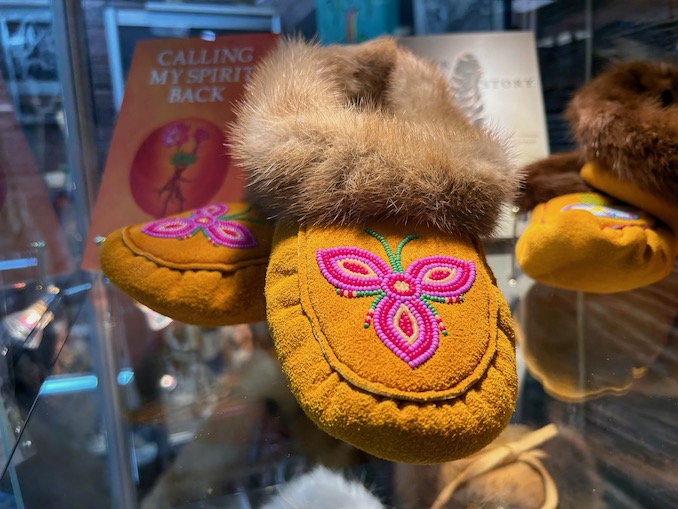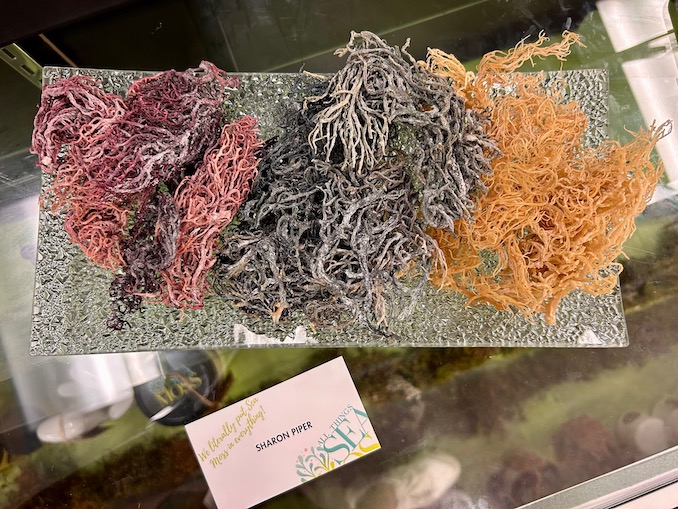 Products are made from organic, wild, vegan, all natural sea moss has many benefits according to the staff at this booth. Including helping to promote a healthy immune system, controls cholesterol levels, improves metabolism and blood circulation, and also helps provide relief from muscle and joint pain.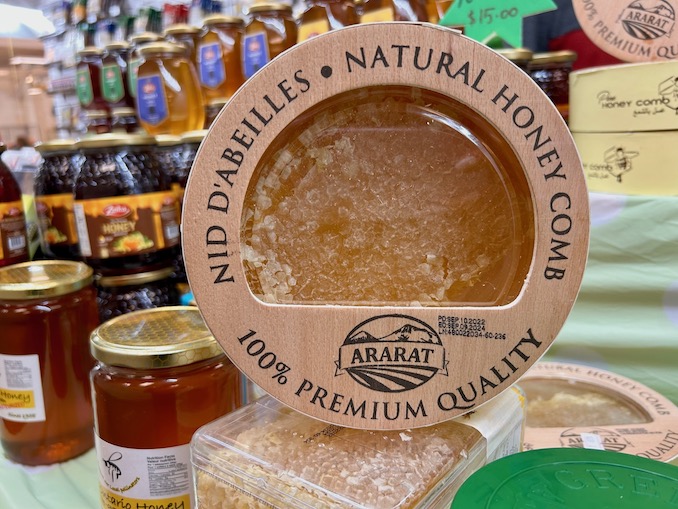 Several different varieties of honey can be found at this health food supplier's booth. This round of honeycomb is great for finishing off your charcuterie cheese boards. Just break off what you need. This booth also carries fresh dried fruits and nuts sold by weight.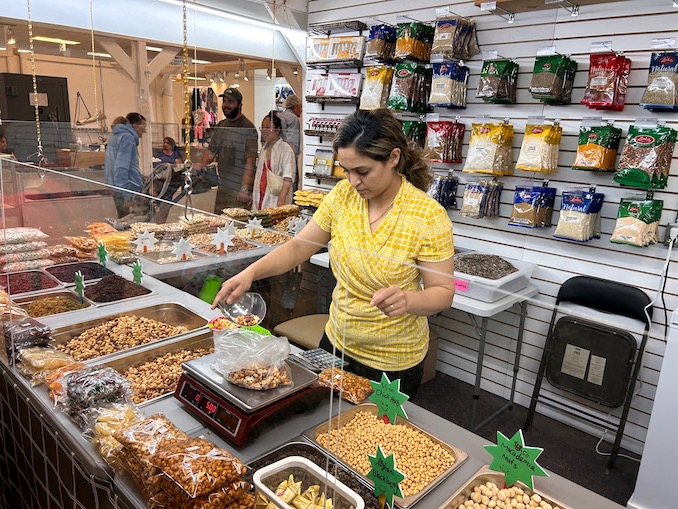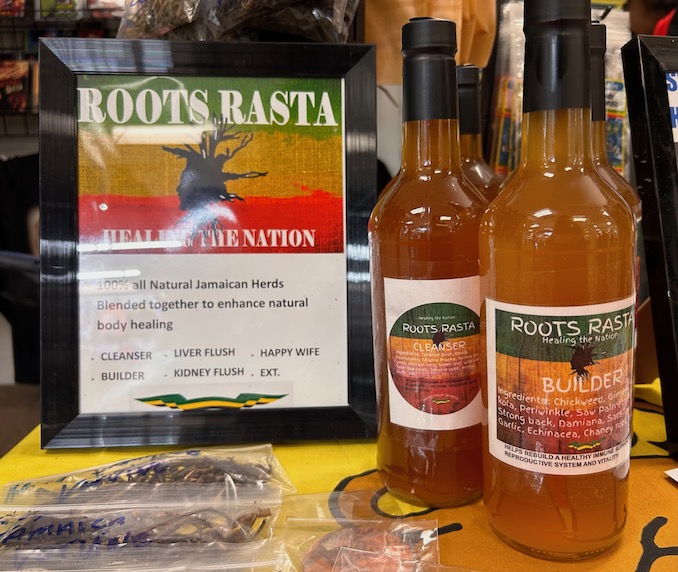 Not sure what this tastes like but Roots Rasta Elixir comprises of 100 per cent Jamaican herbs to help ail several concerns. Apparently it also helps make wives happy?!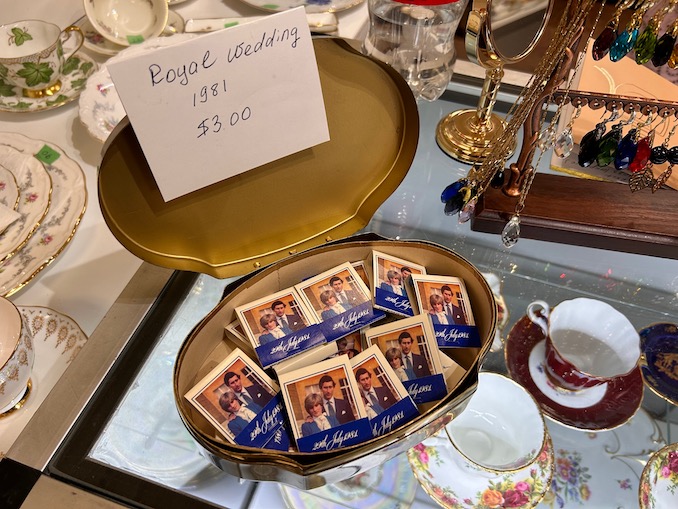 There aren't too many vintage shops here but the one we found was a real gem. If you're looking for fine china teacups and saucers as well as dishes and platters, there was a great selection to choose from. But what also caught our attention was this collection of matchbooks commemorating the engagement and wedding of then Prince Charles and Lady Diana circa 1981. For any Royal collector this would make a great little gift.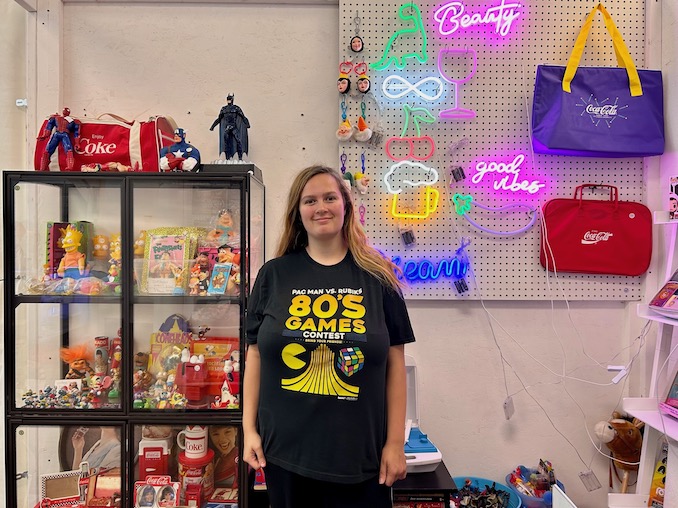 This booth carried an eclectic mix of authentic vintage toys and collectibles including Smurf and action figure figurines as well as Coca-cola items. Also appealing is Ashley's neon signs at affordable price points hovering on average at $25 each.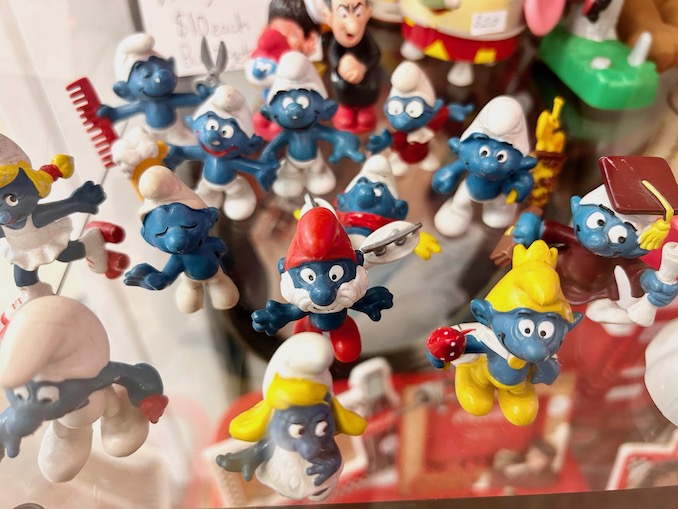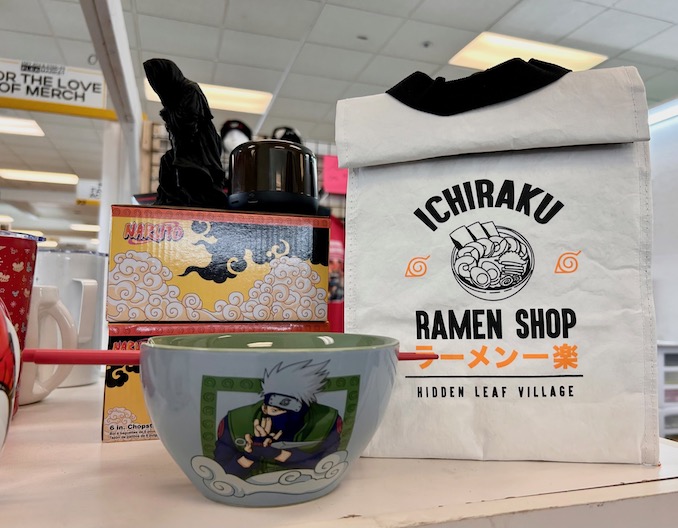 For all the ramenheads this vendor had several Japanese anime and gamer inspired designs on noodle bowls (including slide on chopsticks). Fun lunch bags and other household goods found here.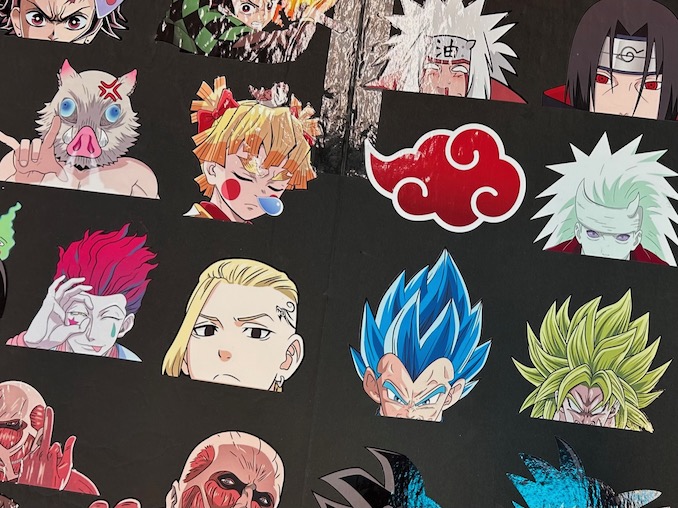 The popular sticker company, StickyToonz. is often found at University and College campuses! They have a booth here with quite an extensive collection. Sticker lovers will want to carve out lots of time to see what they have.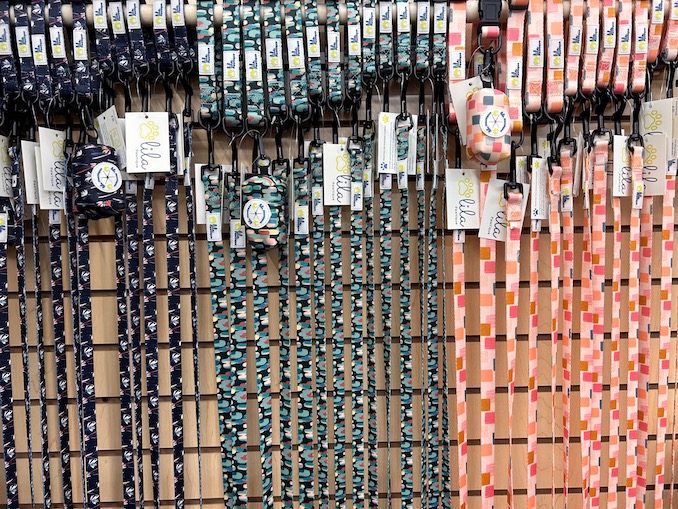 Local small dog business, Lila Boutique,  has a booth here that also carries their own designed line of leashes, collars, and doggy apparel. Lots of cute collections for the dog moms and dads.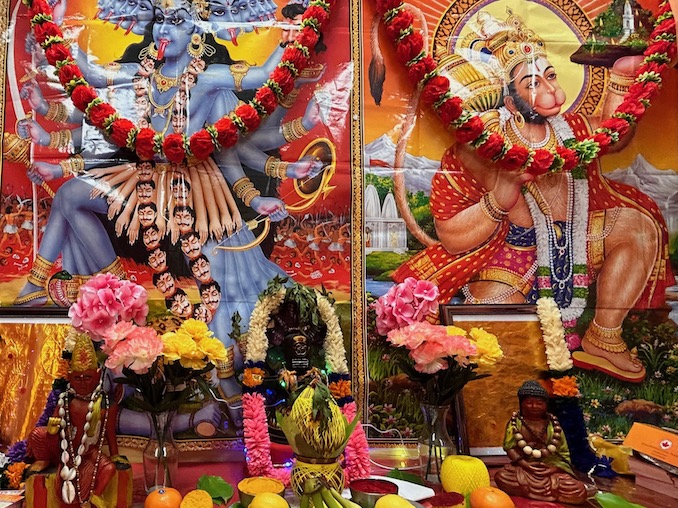 Hidden behind red curtains you can meet with Astrologer and Palm Reader Tulsi Das. Astrology is based on South East India beliefs. He tells us he comes from a family of readers. He's happy to give you his $5 worth of readings. Start off with shaking and dropping a handful of seashells as instructed several times. How they land on  the table will bring clarity. Ask him anything you want — love life, career, fame, and health are popular questions. Or go in with no questions and see what he comes up with.
The Hwy 404 and Steeles Flea Market is open on weekends from 10 am to 5 pm.