Moya is a builder of worlds. He has that unique ability to harness the fundamentals – technique, material, style – and use them to mould any nugget of inspiration – friendships, memories and LAUNDRY – into a vision, a landscape, a slice of life. That embodied practice is equally the product of a man who works hard and a man who leaves the house. There are no better friends than Moya. His background and practice find form in a genuine encounter with his curiosity.
Whether on canvas, insta square, t-shirt, or sculpture, Moya's art speaks to his love of manga, friendship, fashion, and the afrofuture. His new work for Canada Goose, Stitched in Ages, brings that love to a new scale for Toronto's waterfront. We are blessed to receive it.
-Written by Nicky Lim, friend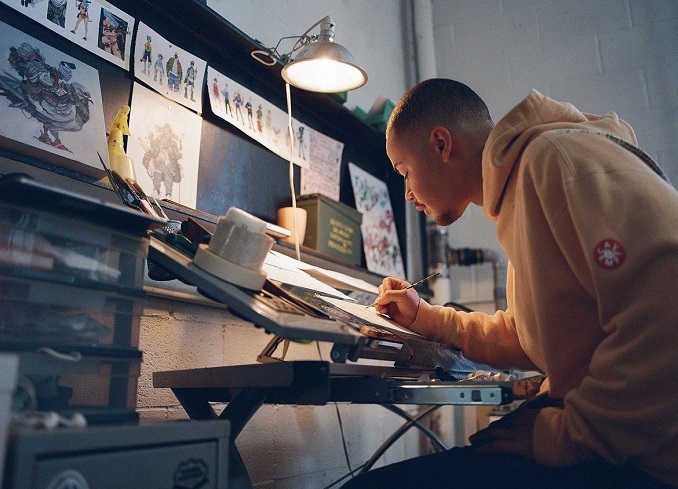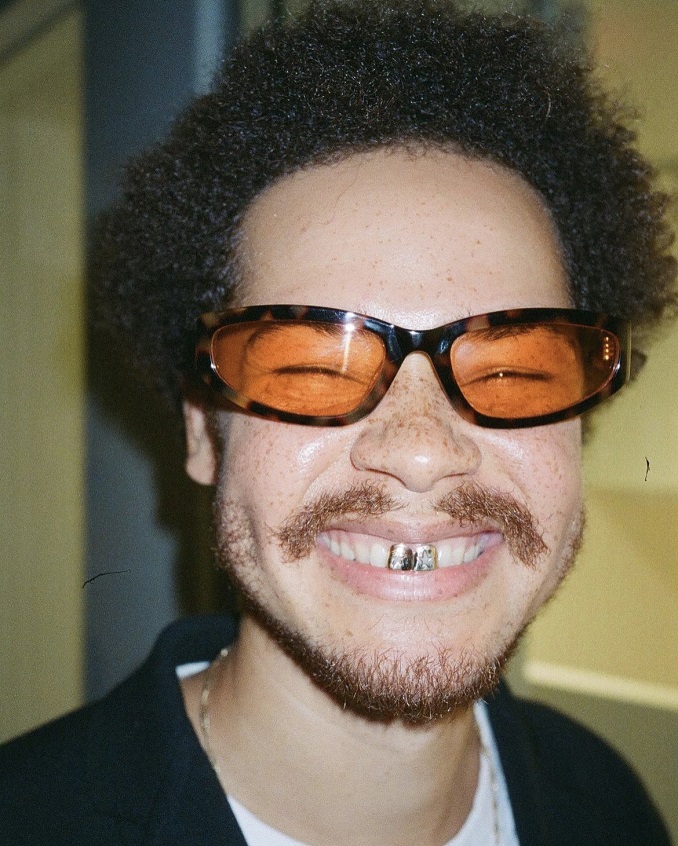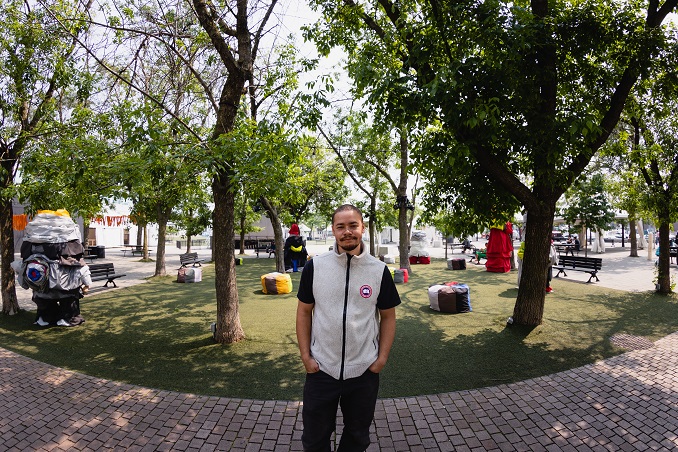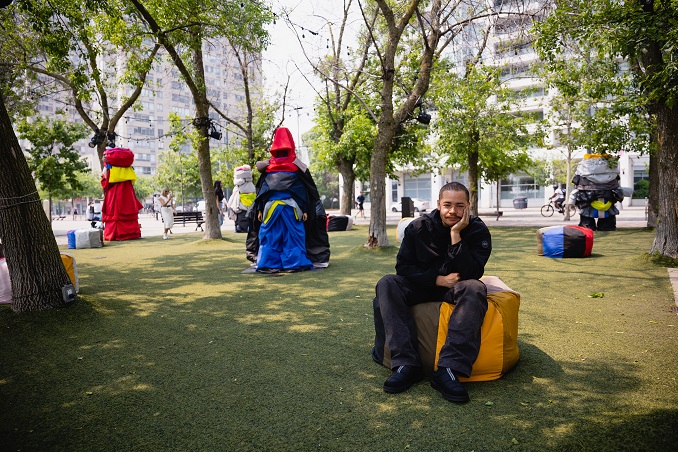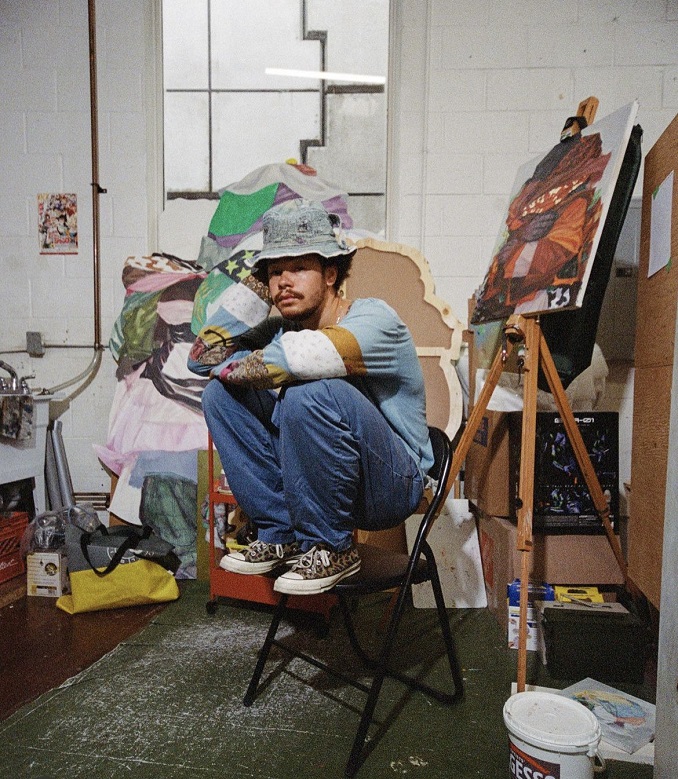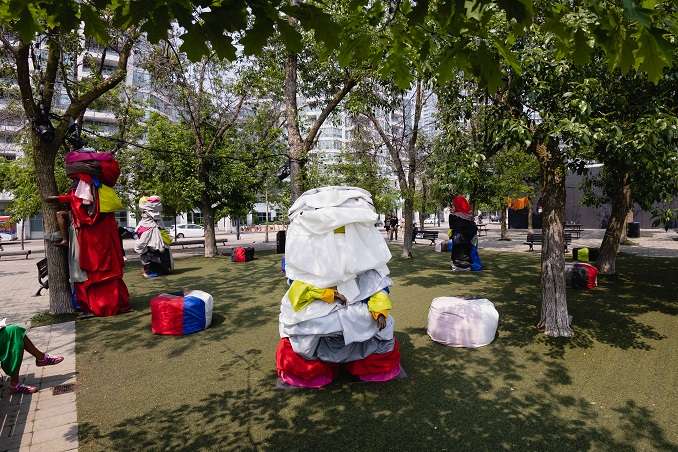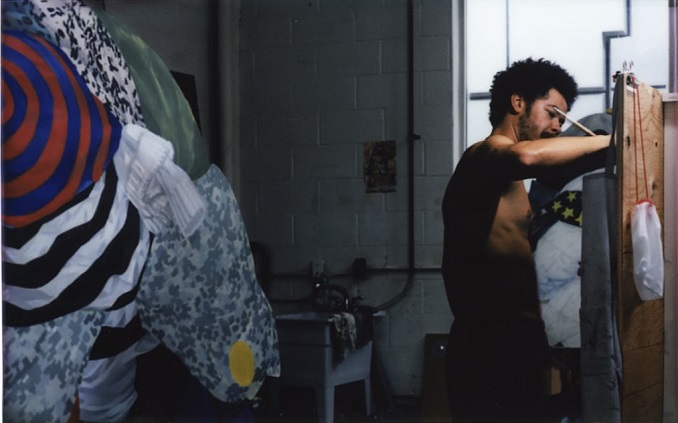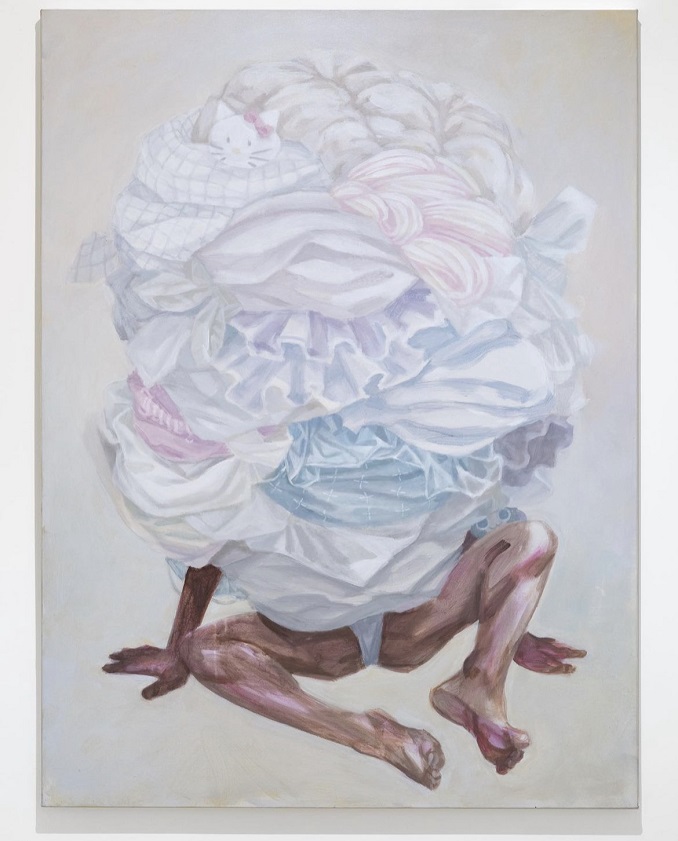 ***
Which 'hood are you in?
I grew up in the west end of downtown Toronto which will always be home.
What do you do?
I do too much! Paintings, comics, murals, editorial illustrations, sculptures and drawings. I frequently exhibit the body in a general sense, its relationship with the world around it. I use anatomy and clothing to explore human identity and character. I seek to apply this method of communication through the various disciplines I work in as an artist.
What are you currently working on?
Stitched in Ages just opened to the public and it's something new for me that I'm really proud of. It's inspired by mine and Canada Goose's shared values of craftsmanship and sustainability. The immersive art installation is sustainably brought to life using upcycled Canada Goose materials to reflect the importance of the human impact on our environment and wonderment of exploring in nature.
Where can we find your work?
My most recent work, an immersive public art installation in partnership with Canada Goose on display at Toronto's Harbourfront Centre. It was five 3D 6-9 foot tall figures made of upcycled Canada Goose Fabrics and other materials. You can also keep an eye on my Instagram or my website for any other news or projects.