In a world where fantasies seldom conflict with reality, one game has managed to capture the imaginations of millions, inviting them to seize the opportunities of a new and different life. That's the thrilling world of Lotto Max, where wishes come true and the promise of a life-changing jackpot tantalizes your senses. In this blog post, we'll dive deep into the underpinnings of Lotto Max, discussing its origins, playing strategy, and the life-changing potential it offers to those who are willing to dream big.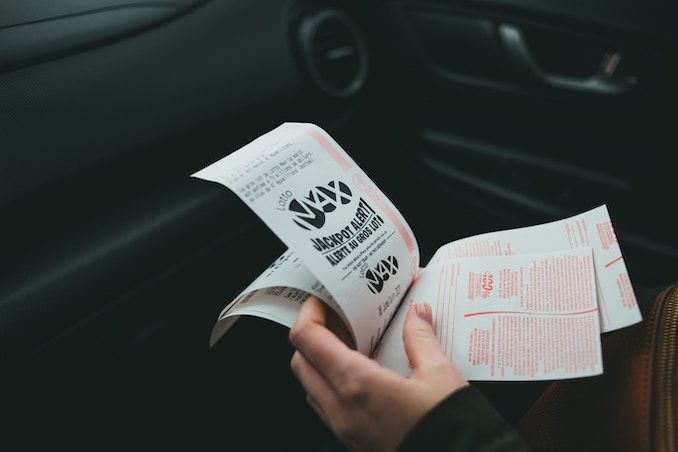 Origins and Impact:
The genesis of Lotto Max can be traced back to the rich tapestry of Canada's lottery landscape, where the game made its grand debut on September 19, 2009. Conceived as a replacement for the previous Lotto Super 7, the lottery game emerged as a fresh and invigorating lottery experience. It raised the stakes by introducing larger jackpots and offering a glimpse into a world of new possibilities in view of relaxing gambling laws in Canada.
Through Lotto Max's history, there have been many inspiring tales of the lottery players coming together to pursue their aspirations and eventually split the jackpot. For instance, in 2021, a Toronto woman won a $60 million Lotto Max jackpot with numbers that her husband dreamt of 20 years ago. This touching story of hope and triumph together showed the value of seizing the tremendous opportunities afforded by the beloved Canadian lottery.
While the jackpot is undeniably the star of the show, Lotto Max showers participants with an array of secondary prizes that add a delightful touch of excitement to the proceedings. The prizes vary in value, depending on the number of matches won. Furthermore, the introduction of MAXMILLIONS has revolutionized the game, offering players additional chances to claim massive prizes beyond the main jackpot. With each draw, additional MAXMILLIONS prizes are created, breathing an extra dose of anticipation into the air.
A notable event related to MAXMILLIONS dates back to June 2018 when 50 MAXMILLIONS prizes were won in a single draw. This unprecedented occurrence created a frenzy of winners, each walking away with a substantial sum of money.
Gameplay and Mechanics:
To partake in the magic of Lotto Max, players must select seven numbers from a pool of 1 to 50, along with one additional number called the "Bonus Number."  If one of your sets of numbers match the 7 winning numbers that are drawn, you win the top prize.
The draw takes place every Tuesday and Friday, and players eagerly await the unveiling of the winning numbers. It's worth noting that the jackpot can reach astronomical heights, often climbing into the range of tens of millions of dollars, igniting the collective imagination of all who participate.
The Stories That Define Us:
Beyond the world of dry numbers and cold calculations, Lotto Max offers a space filled with fascinating stories that shed light on the human experience. These stories tell incredible accounts of people rising from modest beginnings, overcoming the limitations of their everyday lives, and entering a world where dreams come true. They serve as potent reminders that, occasionally, fortune bestows its favour on the unwary despite all odds.
Even though Lotto Max may seem like an enticing proposition, it is crucial to play the game responsibly and in moderation. The enticing pull of enormous wealth can cloud judgment and encourage addictive behaviours. Lotteries should only be played properly, within set parameters, and with an awareness of the inherent element of chance. In light of this, campaigns to raise awareness of the risks associated with gambling have been launched, and support networks have also been set up, acting as guiding lights for people who may need assistance.
The Ever-Evolving Landscape:
The world of lottery games is changing in a world where technology has a pervasive influence. Participants in the Lotto Max adventure now enjoy accessibility and convenience owing to the breaking down of boundaries by Canadian online Lotto Max platforms and mobile applications. Individuals can now indulge their hopes and aspirations with the simple click of a button. Then there are also artificial intelligence and machine learning algorithms that add an air of complexity to the analysis of winning patterns and fuel speculation and strategy.
Lotto Max personifies the shared desire for a better future where dreams are liberated from their constraints and come true. It transcends boundaries and fosters a sense of anticipation among people from various walks of life, creating an unbreakable link. Does this excite you? If yes, then when are you going to test your luck?