Gambling is a national pastime in Canada
Gambling restrictions in Canada may have come and gone, but one thing is for sure, gambling has never gone away. It might have gone underground occasionally, but Canadians have a deep-rooted love of games of chance and betting on the outcomes of events. It would be simplistic to assume that gambling came to the country with the arrival of European colonizers. They may have brought their dice and cards with them, but the First Nation People had their own traditions in place when it came to gambling.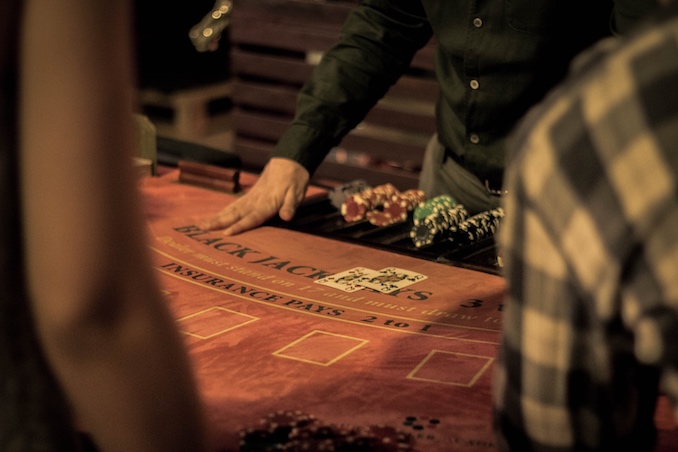 It is not a new thing
Gambling in the country is thought to date back as far as human history can be traced. The game of Slahal has been played in the country since time immemorial. Also known as 'bloodless war', Slahal is a game that is played with sticks or bones. It was much more than a gambling game, however. It had a spiritual aspect, too and was used for solving all kinds of community disputes and territorial squabbles (hence the bloodless war moniker). The British may have outlawed dice games, but gaming in the country continued.
One of the biggest gambling markets
Canada is ranked eighth in the world when it comes to the highest online gambling spending in the world. A population of 38 million people boasts 19.3 million active online gambling accounts. Before provincial governments set up legal frameworks for their citizens, it is estimated that more than $4 billion was being spent at offshore gambling sites every year. No wonder they felt compelled to update the existing laws. Regulated markets bring valuable revenue to state coffers. Operators have to pay license fees, and, in addition, there is income from ongoing taxation and levies. A recent report by the Canadian Gaming Industry reported that players spend over $16 billion in local casinos.
So, what has happened in the last hundred years or so to propel Canada to one of the world's top wagering nations? There were gambling houses, but they were officially prohibited. However, no one seemed to take much notice of restrictions, and there was no shortage of illegal bookmakers either.
Changing the Criminal Code
Legalizing casinos came about due to an amendment to the 1892 Criminal Code. Then in 1910, an amendment to the 1982 Criminal Code allowed for a particular form of gambling in which winners divide losers' stakes. Known as pari-mutuel, a cut of the bet had to go to the establishment, the state and, in the case of horseracing, the jockey. Occasional games of chance were also permitted where profits were used for charitable or religious purposes. Given that much of the objection to the legalization of gambling was on religious and moral grounds, this is quite ironic.
Legal casinos start to open
There were slight variations and amendments to gambling laws over the following decades, but things remained essentially unchanged. Then in 1970, the provinces were granted autonomy to license and regulate gambling in their territory. As a result, Diamond Tooth Gerties opened in 1971 and prides itself on being the oldest casino in Canada. It was set up by the Klondike Visitors Association as a way to attract tourists to the area. Today it is still the only land-based casino in the Yukon and one of Dawson City's largest employers.
Provincial coffers take a cut
Dawson City's quirky casino may have been the first to open, but over the following decades, tribal and commercial casinos were licensed to operate throughout the country. The first commercial casino to open its doors was in Winnipeg in 1989. The next was in Montréal in 1993. There were still plenty of illegal gambling houses operating at the time. After that, Manitoba, Québec, Nova Scotia and Saskatchewan opened brick-and-mortar casinos. The provincial governments decided they wanted a slice of the gambling purse. Initially, they did this by installing Video Lottery Terminals in allotted premises. These are basically video slot machines. Rather than dispensing winnings as coins or tokens, they get a coupon redeemed at the till. VLTs have generated millions of dollars for provincial coffers.
Sports betting took a while to catch up
Sports betting was still an anomaly, however. Single-event betting was happening, but the operations were not regulated. On the ground, bookies were run mainly by criminal gangs. Alternatively, people wanting to place a sports bet accessed offshore online bookies. The offshore operations did not require a license to operate in the country. However, it is illegal for them to advertise or market their services to Canadian players. The only legal options for betting involved parlays or wagers where at least two legs/races were involved. However, after ten years of lobbying, the Criminal Code of Canada was modified in 2021. This meant that the provinces could offer sports books on individual events.
Each province does it differently
The provinces now have their own laws regarding gambling in their province. Online casinos in Canada are generally legal, with an array of fast payout casinos, online slots and games of chance available to punters across the country. However, only Ontario has a fully regulated legalized market for commercial operators. Gambling revenue is highly significant for Canada's economy. In 2021 $1.2 billion of the country's $2.64 billion gambling revenue was generated at online casinos. As a result, most provinces have passed laws to allow them to take advantage of this lucrative market. While Ontario has a regulated commercial market with various betting options, Quebec and British Colombia run state-owned platforms.
How did Ontario do it?
Igaming was legalized on 4th April 2022 in Ontario. iGaming Ontario (a subsidiary of the Alcohol and Gaming Commission) initially granted sixteen licenses to commercial operators, including the likes of BetMGM, FanDuel, bet365, Royal Panda and Ontario Lottery and Gaming. However, there had been concerns that online casinos would have a negative impact on land-based venues. The counterargument was that people were already playing at offshore online platforms, but players had no protection, and the province was losing out on revenues.
Strict legal framework
In order to obtain a license, operators must adhere to a strict legal framework. There is an emphasis on protecting gamblers from potential harm that can be associated with gambling. These include deposit limits and the opportunity for players to self-exclude. In the second quarter of 2022, the provincial government bagged $162 million in gaming revenue. Players have to be at least 19 and physically located in Ontario.