Born and raised in Toronto. Kromatix_ is a unique soul musician who discovered the piano at a very young age. Music isn't 'in his genes', as he went into foster care from birth and was adopted before the age of 2. However, Kromatix_ developed a profound love for everything Soul, Funk, Jazz and R&B. Kromatix_ has a soulful voice that is incredibly euphonious, and harmonies that leave the ears over satisfied. His deep and expressive lyrics will leave the heart fulfilled while taking you down a relatable journey that explores the sex, love, and relationships.
Kromatix_ is known for his buttery tone, great lyricism, head-bopping beats, and unique approach to his vocals and his trademark harmonies and soulful chord progressions that leave you wanting more. It's often said that his songs can't be listened to just once and that his choruses will keep you hooked for days.
Kromatix_ realized his passion for his musical pursuits while studying for Jazz at Humber College's Jazz program and playing for their Varsity volleyball team. And while Kromatix_ was quickly recognized as the guy who played 'phat chords' on the piano or 'cool voicings' and came up with unique melody lines. He was also known for his height, athletic ability and athletic achievements.
Kromatix_ spent 5 years helping other artists develop their music and sound, he looks forward to sharing his truths in which his original music and art connect deeply.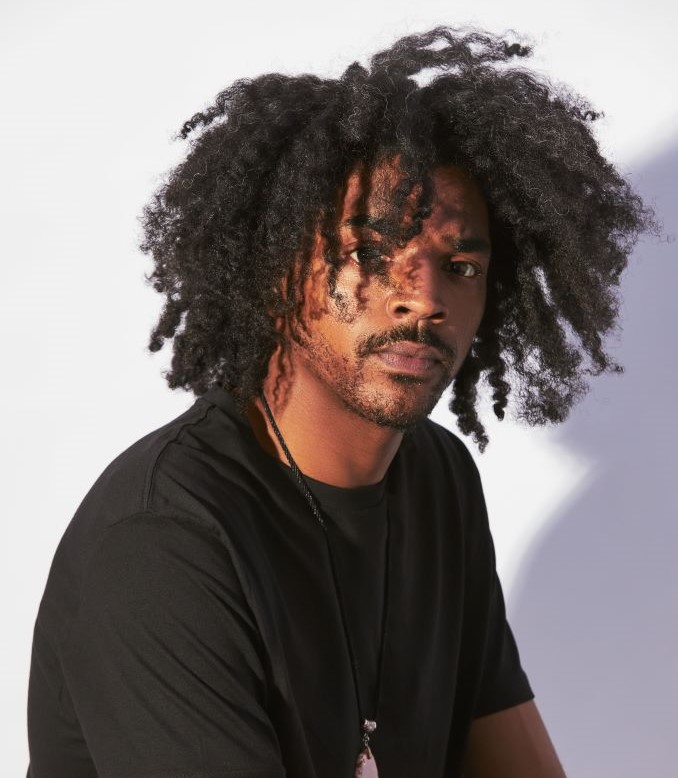 Name:
Kromatix_ (aka Matthew Isaacs)
Genre:
Soul, Funk & Modern R&B
Founded:
Established in 2021
# of Albums:
1 album (EP)
Latest Album:
Thoughts & Afflictions: Even Something Beautiful Can Fall To Pieces
Latest Single:
Latest Video: 
Favourite musician growing up:
Stevie Wonder. As a child who initially learned music by ear, before studying jazz, I remember hearing the funky and complex chord progressions with digestible lyrical content from the timeless Stevie. In grade 8 my Dad had bought me a Stevie Wonder discography music book, and from there began my in depth love and appreciation for Stevie's music, and his incredible contributions to music. He has definitely been one of my longest-lasting musical inspirations!
Musiq Soulchild. Musiq has so much musical swagger that is hard to deny and hard not to enjoy his soulful stylings. He has this affinity for music that comes out in his vocal delivery and he hooked me from the first song of his I heard, which was "B.U.D.D.Y". I remember coming home from school excited to watch his videos on BET so I could sing along and vibe with his music videos. Lost are the days of 'world premiered music videos'. Good ol' days!
Michael Jackson. My favourite qualities of MJ were his amazing ability to write tasteful and timeless melodies and lyrics, and his cool contributions to how he wanted his production to sound. His tone is undeniable and I'm grateful for the few times my vibrato has been compared to his! For all three artists, I was the guy who knew their whole catalogue aside from their hits. And I take a lot of pride in knowing their catalogue, and the impactful inspiration it's had on me as a musician, piano player and artist.
D'Angelo. Being a 90's kid who grew up around the end of the Boys2men era and into the Backstreet Boys era, when D'Angelo came out with his "Brown Sugar" album, it changed my world. There was something so fresh and compelling to his soulful and funky approach to music, that songs like 'Lady' and 'I found my smile again' opened up my world, and my ears, to a fresh new wave of soul music. To this day, I still heavily consume all three artists' music!
Favourite musician now:
Mac Ayres. Mac Ayres, to me, is like the reincarnated D'Angelo. Like D'Angelo, Mac has this rhythmical and funky approach to his music. While keeping this J Dilla vibe to his tracks with these unbelievable drum stylings (from Chris Anderson), Mac Ayres has this fresh modern R&B sound that is uniquely his own. And I take inspiration in that to have my own sound that people can recognize me for.
Allen Stone. Allen has the dopest pipes in today's modern soul. From his incredible vocal range to his easily recognizable tone. He has had a huge influence on my music, my singing, and my songwriting. Allen conveys stories through his music so well, and I feel like that is lost in the way some male soul singers approach and deliver their writing. He has inspired my songwriting greatly!
Kwaku Asante: Like Giveon, Kwaku Asante is a great singer with a unique voice, but Kwaku has a diverse sound and all-around amazing vibes.
Guilty pleasure song:
Bobby Brown – My Prerogative
Live show ritual:
I like to work out the day of a show, catch a nap, and honey + ginger tea on the way to the venue. While I do my weird vocal warmups incognito. Lol
Favourite local musician:
Jesse Gold and Loony
EP or LP?
EP
Early bird or night owl?
Complete night owl. I work best when the world quiets down. I find myself doing my best creative thinking and songwriting, late at night.
Road or studio?
I love the recording process in the studio. It is where my creativity shines. I haven't toured yet, but I equally love the process of band rehearsals and sharing my music with others!
Any shows or albums coming up?
In the fall of 2022, will be releasing a Soul LP titled 'Not Expected, But Selected: Home is Where the Heart is'. This dives into the deep and emotional story of my past in dealing with being adopted as a child, the struggles I went through, as well as the unconditional love I was shown. I'm excited to share my music and my story.
Where can we follow you?
Instagram | Twitter | YouTube | Facebook
***
Rapid Fire Toronto Qs
Favourite local restaurant:
The Real Jerk on Gerrard. Great Caribbean food and they had the dopest karaoke nights.
Favourite street in your city:
Augusta. It is always a cool vibe. walking into Kensington Market. There is definitely a large artistic vibe in the air, and the people are always welcoming in the Kensington area.
Favourite park in your city:
Trillium Park. I never really knew it existed until I was asked to feature in a music video that was filmed there. When you're not in the perfect view of the CN Tower, it has this 'out of Toronto' feel. Music Video feature
Favourite music venue in your city:
Mod Club. I love the sound in that venue. It has a great aesthetic, and it is a venue that is solid in its capacity but allows for a great intimate experience at a show.
El Macumbo also has great acoustics, has a cool history, and it's always a vibe.
The Phoenix. I love going to shows here. The sound is on point, and it's just big enough that no matter where you are in the venue, you still feel close enough to the stage to get the best live experience.
Favourite music store in your city:
No favourite store, but I often find myself in Shoppers Drug Mart using my pc points, or Long and Mcquade nerding out on music gear.