I had heard about Lumina Borealis in Kingston Ontario a few weeks ago and had wanted to pay it a visit. I got my opportunity recently after visiting the Towards Tomorrow by Toyota brand gallery at Hillcrest Mall and test driving the Prius. I ended up taking the car with me so I could easily get there and back.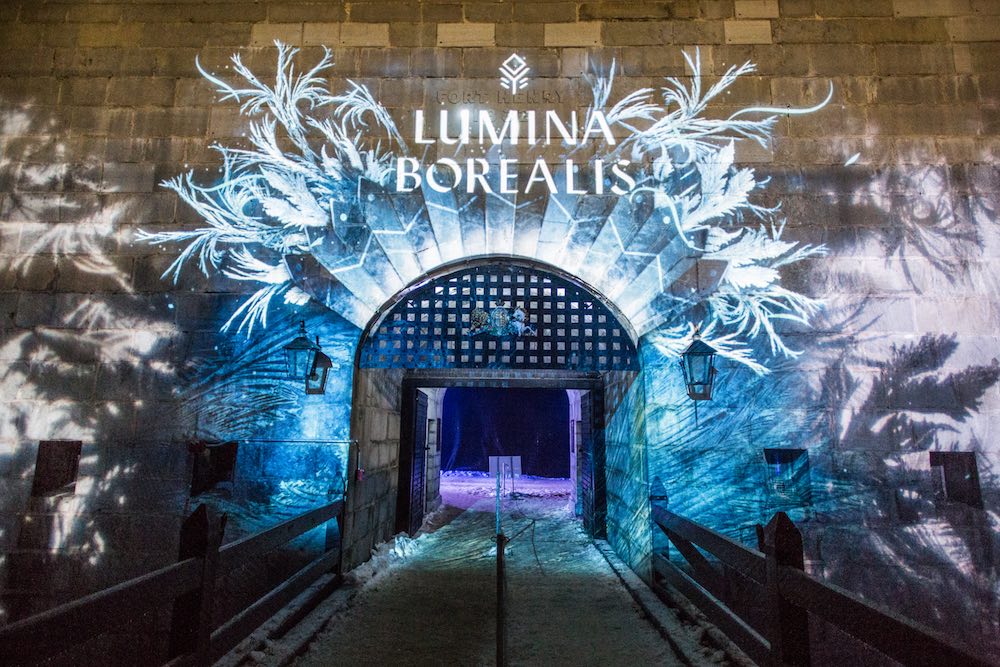 What is Lumina Borealis?
Lumina Borealis is an interactive winter themed light show that was put together by St. Lawrence Parks who hired multimedia company Moment Factory to create the experience that borrows inspiration from many local elements of winter in Kingston and the surrounding area. The also take place at Fort Henry, a historical monument.
Moment Factory has offices in Montréal, L.A., London and Paris and they, amongst other things, create shows and visual storytelling exhibits that include interactive features. At Lumina Borealis, the natural landscape is adorned with light projections, light installations set to sound and music, as well as interactive games. Some of these interactive games include yelling into coloured microphones to produce music or visuals on the surrounding walls. Another interactive game at the end of the line had balls that you could throw at objects that were projected on the walls. Hit the object to produce sounds.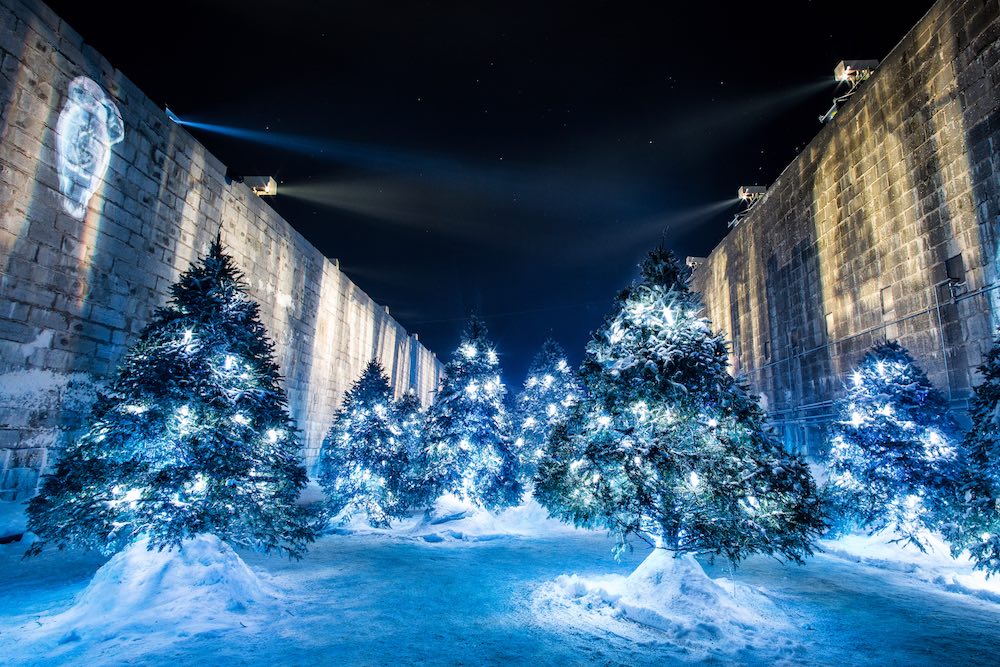 Moment Factory also produces several other shows around Québec that you should check out if you are heading into the province for any trips. Check them out here.
Fort Henry is the set for this winter show. The fort was built for the war in 1812 and is one of the main attractions in Kingston. Its walls are at some parts 100 feet above the water below. The walls serve as a path to follow for Lumina Borealis as you make your way deeper into the fortified enclave. At each passing corner, a new light show and interactive installation presents itself. The fort makes for a perfect setting, adding to an already visually stunning exhibition.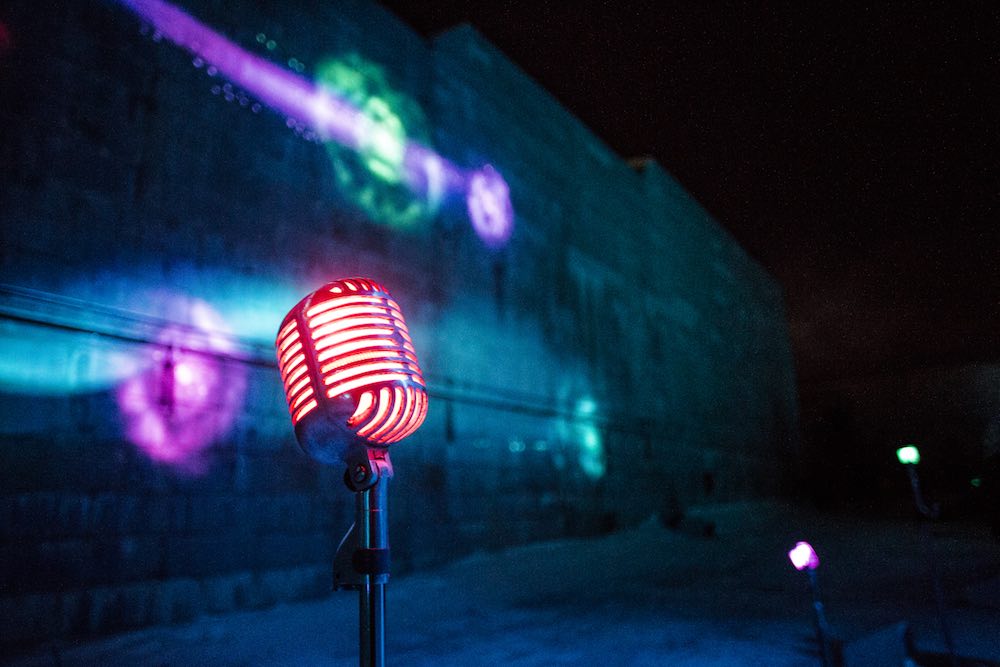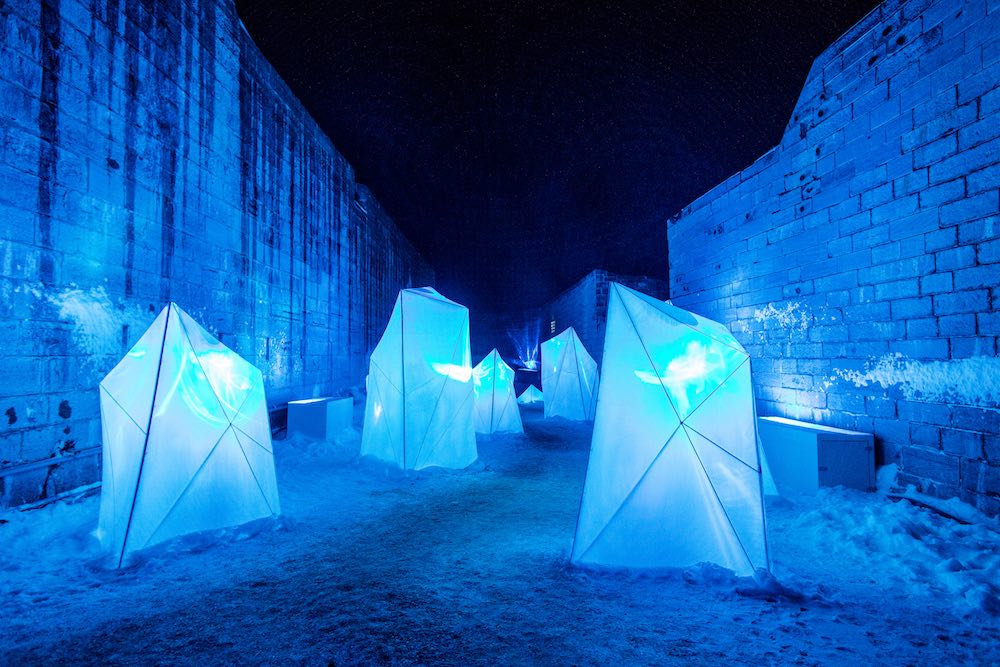 You can visit Lumina Borealis until February 4th, 2017. Prices are $12 for adults, $10 for ages 6-12 and it is FREE for kids 5 years and under. The first tickets go on sale at 5pm and they close the ticket booth at 9:45. You can explore the grounds until 11pm. I went late in the evening to avoid crowds. The drive is about 2.5 – 3 hours from Toronto and it take about 15-20 minutes to walk through and enjoy it all. Was totally worth it for the photos alone.
Visit their website for more info and to purchase tickets.
Here is a sneak peak so you get the idea of what it looks like throughout the fort with lights and music.