I recently got invited to visit the "Towards Tomorrow by Toyota" brand gallery at Hillcrest Mall that is one of three locations across Canada that aim to better connect the car brand with the young adult demographic they look to target.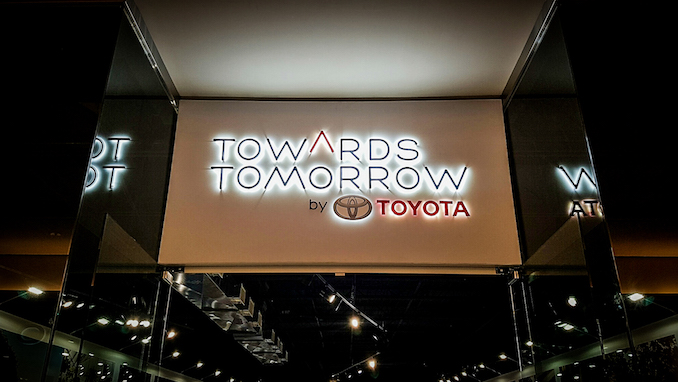 Upon my arrival at the Hillcrest location, I was greeted at the front door by two hosts who introduced me to a Toyota representative who walked me through the non-store store (the Toyota Brand Gallery does not actually sell anything).
The "Towards Tomorrow by Toyota" spaces allow visitors to see showcased cars, play interactive games relating to cars, learn information about safety practices through sound domes and even learn about child go-kart racing. One can also take test drives with the vehicles showcased.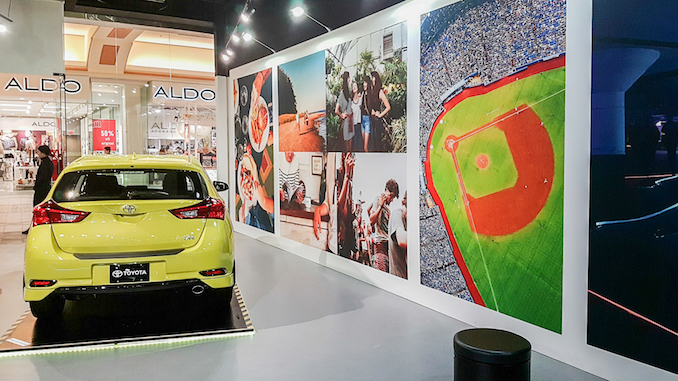 A fun thing to try was the HTC Vive VR headset which brought me and my 2nd player into a world with a incomplete race car track that we could finish by grabbing and placing blocks with roads on them. Upon completion, a toy car would race through the course.
Another part of the room has a kids area, complete with interactive tablet games and toy cars and trucks.
I also got to test drive the Toyota Prius with a rep who took me through the functions. It was cool to see the Heads Up Display embedded in the windshield with speed and directions shown in a convenient and less distracting location. I also love the wireless charging pads which I have experienced in previous vehicles. I ended up enjoying the car quite a bit and got an extended test drive to use it for another article.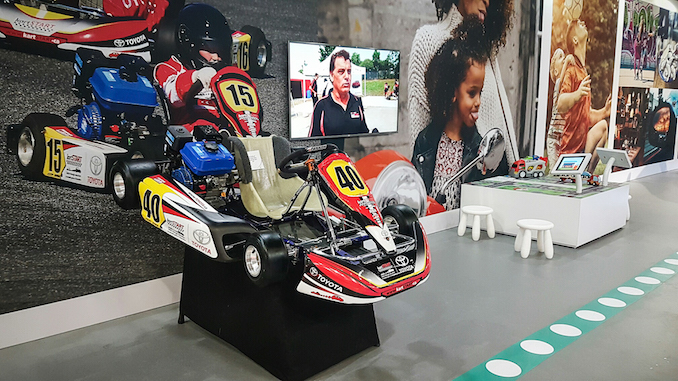 The "Towards Tomorrow by Toyota" brand galleries remind me a lot of the Tesla shops that have bypassed the dealerships. The Toyota rep assured me that the spaces were to further engage and inform the public before sending them to one of their dealerships.
"The way in which Canadians shop for vehicles has changed, with more drivers – particularly millennial drivers – doing their homework online and relying on word-of-mouth and personal referrals when considering a new car," said Cyril Dimitris, Vice President of Sales and Marketing at Toyota Canada Inc.  "But online research doesn't allow them to see the vehicles up close or touch them. With our 'Towards Tomorrow by Toyota' brand galleries, we're actively engaging Canadians with our technology, design and remarkable vision for the future. The galleries are designed to connect with Canadians in the places they already go, informing and entertaining them and creating a valuable middle step on route to our dealerships."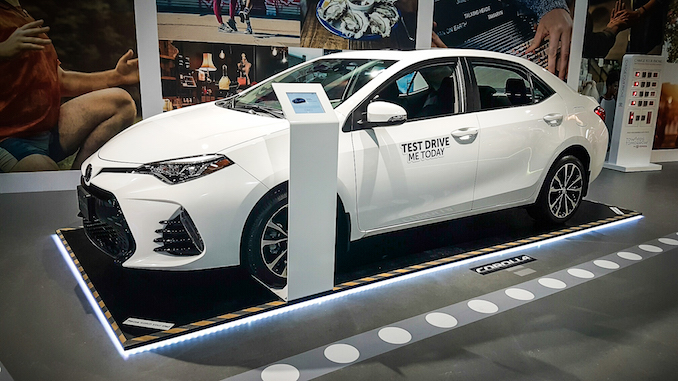 If you are visiting Hillcrest mall, pop by and check out the space. The walls inside are actually decorated with photographs from Toronto artists. It will be at the mall until January 30th, 2017. There is also a website with more information on them.