Pluck Tea is a Toronto-based, female-owned tea company that specializes in small-batch, locally sourced premium teas. We spoke with Jennifer Commins, Founder and CEO, to learn more about what they do.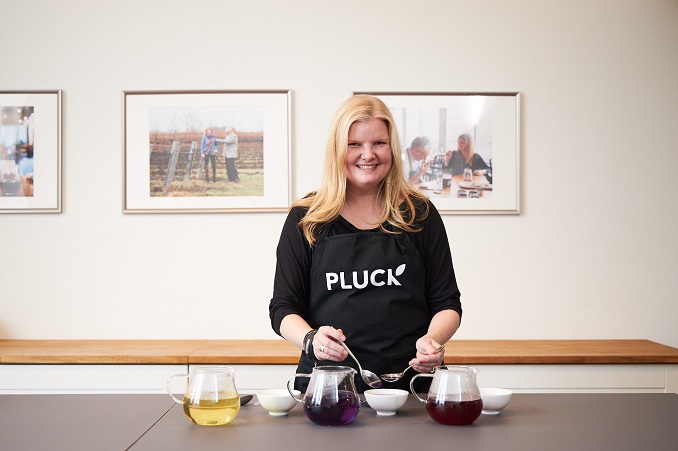 What made you want to do this work?
I grew up drinking four cups of tea a day with my tea-drinking family. As an adult, my passion for tea continued, and my love for farm-to-table cooking drew me to shop for food in local farmer's markets. I began experimenting with drying fruits and herbs for my own creative tea stash, and one day, I brought one of my blends to celebrated chef Jamie Kennedy at his famous Gilead restaurant. He placed an order on the spot – and I knew that I was on to something! Armed with $5000 and a credit card, I quit my corporate gig in 2012 to start Pluck Tea in a friend's basement office.
What problem did you want to solve with the business?
Pluck was founded with a mission to fix restaurant tea. Today, our team of tea makers is proud to produce a wide range of top quality infusions for tea drinkers who value quality and sustainability – wherever they may be.
Who are your clientele/demographics?
Our customers are tea lovers of all descriptions, who value quality, sustainability, and freshness.
How does your business make money? How does it work?
We import premium teas and other ingredients from around the world, blend with locally sourced and grown ingredients, pack with care, and deliver our fresh teas to cafes, restaurants, and to tea lover's doorsteps at home.
Where in the city can we find your profession?
Pluck Teas are available online and at select stores Canada-wide.
What is the best question a prospective customer could ask a member of your profession when comparing services? Give the answer as well.
What makes Pluck Tea different?
We are a team of tea makers who blend in small batches by hand with care – as opposed to outsourcing production to third parties or far away co-packers. We also offer several teas with upcycled ingredients. People are loving our novel, zero waste refillable glass jars, as well as our locally sourced ingredients, such as lavender from Prince Edward County.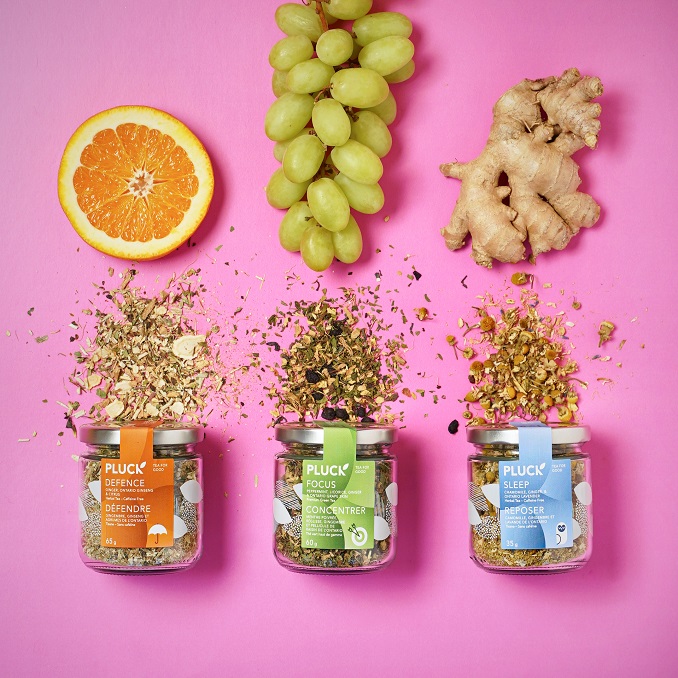 What is the best part about what you do? What is the worst part?
The innovation and product development side of the business is a joy, as is traveling to meet the farmers who cultivate the teas we buy. The worst part is trying to prioritize new opportunities – as a fast-growing company we just can't take on every project that comes our way (unfortunately).
What is your favourite joke about your own profession?
Why did the hipster burn herself with tea? She drank it before it was cool.
Where can we follow you?
Website | Instagram | Twitter | Facebook | TikTok
PAY IT FORWARD: What is another local business that you love?
Manning Canning – Christine Manning