Toronto's Entertainment District just got a whole lot more entertaining! Happy Hours are firmly back in business, and the good news is that a lot of bars and restaurants are stretching them beyond the usual confines of the cinq-a-sept. Save this blog for the next time you're headed into the heart of downtown.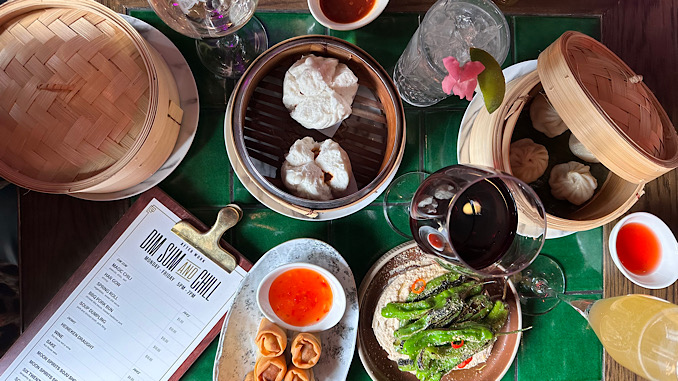 Piccolo Caffe E Vino  – John Street 
Piccolo Caffe E Vino has a generous Happy "Hour", running from Monday to Friday 11 am – 4 pm. The underground Italian wine bar and eatery is a vibey delight, proffering ½ price small sharing plates, buck-an-ounce wines, $5 Campari Sodas and $10 Aperol Spritzes. The snacks are especially excellent; we highlight and recommend the Scallop-Crudo, Mushroom Toast, Crispy Artichokes, and the plentiful Anti Pasti board. Did we mention this is five hours long?!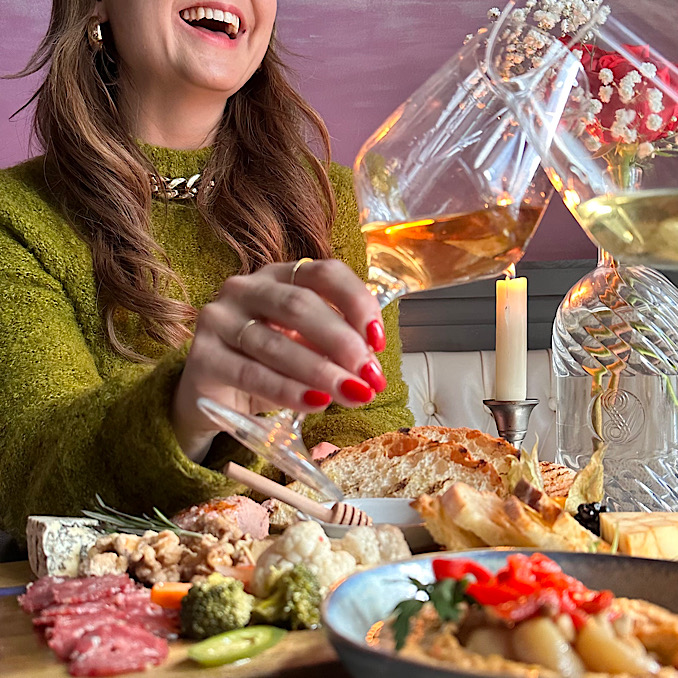 Melrose on Adelaide – Adelaide 
Literally upstairs from Piccolo, Melrose on Adelaide has a happy hour running every day between 2 pm and 6 pm.  Usually known for their cocktails, Melrose offers $5 larger, $7 wines, a delightful $10 hummus and pita plate and a very generously portioned $20 house charcuterie. Come for the Happy Hour, stay for a cocktail after. It would be rude not to! 
Anejo – King West 
Feel like a fiesta? Same. Anejo hosts it's Happy "Hour" in two daily stints, 3-5 then again 10- midnight. Absolute winner-winner tacos for dinner all round! Dishing out one of the best Happy Hours in the city, Anejo pours ½ price tequila and mezcals as well as an excellent array of  $3 classic tacos (beef barbacoa, pulled pork, crispy fried tilapia, chicken tinga, chorizo, braised mushrooms). Margs your jam? Of course they are. They'll only set you back $6 during happy hour, and you can also grab $6 beers.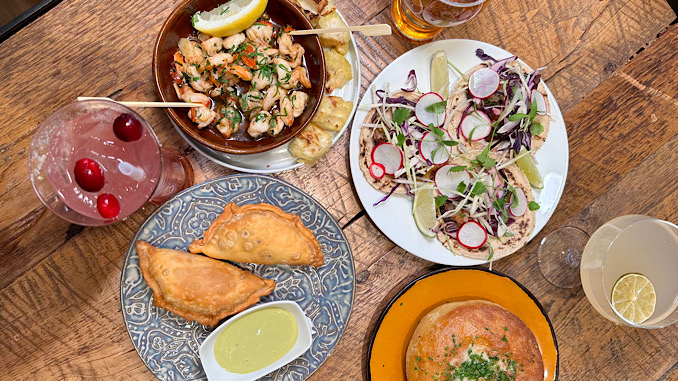 Luma – King Street West 
Luma's "Magic Hour" runs Tuesday to Saturday from 4-8 pm and is perfectly positioned in close proximity to several theatres and concert halls as a pre-show drink option. Magic hour boasts $8 feature cocktails, $8 beer and $9 wines, which can be enjoyed alongside an array of bar bites. The cocktails here are the real draw; there's a lovely cranberry and orange riff on a margarita, for all espresso martini lovers, the Breakfast at Tiffany's is a chocolatey variant and if you're still riding that Negroni Sbagliato train, then you can very much have at her here! 
Dasha – King Street West
Dasha's "Dim Sum & Chill" is a delicious colouring to the Toronto Happy Hour scene. Running Monday to – Friday from 5 pm – 7 pm,  gourmands can enjoy tasty appetizers like BBQ Pork Buns, Soup Dumplings, and Har Gow Shrimp for $10. Soju shots and highballs are on offer for $5, with $10 sake cocktails, $8 wine, $8 draft beer, and a tempting $10 sake and Heineken pairing. Dasha is somewhat of a pearl in the King West culinary scene, with the Dim Sum & Chill offering a super accessible way to enjoy the menu.