Based out of Toronto, Ontario, Canada, and formed in 2016, Maldita is a female-fronted hardcore punk with Spanish lyrics. Bringing influence from the international hardcore punk scene, including Scandinavian, Japanese, UK, and Spanish hardcore, Maldita delivers a raw noise assault with a diverse range of influence and socially and politically charged lyrics. Their first demo was released in 2016 which was followed up with a full-length LP in 2017.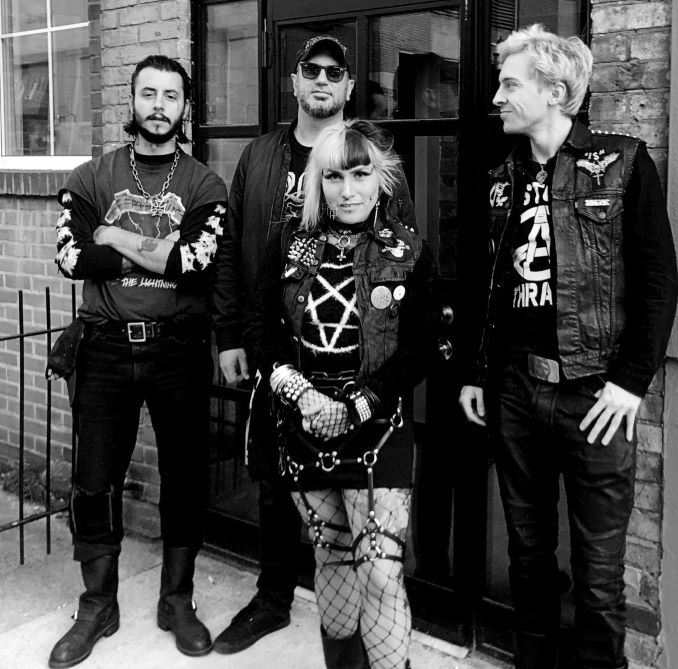 Name:
Rosa Venenosa from MALDITA
Genre:
Hardcore Punk in Spanish
Founded:
2016
# of Albums:
2
Latest Album:
Self-titled MALDITA
Latest Single:
"Trabajo"
Latest Video:
Favourite musician growing up:
Plasmatics
Favourite musician now:
Sacrilege
Guilty pleasure song:
Too many to just pick one
Live show ritual:
I like to talk to people in the crowd and charge up on the energy of the mosh pit. I also coat my throat with honey to aid it in the screaming.
Favourite local musician:
Last Agony
EP or LP?
LP
Early bird or night owl?
Definitely an early bird but can do night owl when necessary.
Road or studio?
Road, it's always fun to go to different cities and countries, experience new things, see old friends and make new ones along the way.
Any shows or albums coming up?
Our second self-titled album was released this past March 4th and we are doing an east coast tour to promote it.
Where can we follow you?
***
Rapid Fire Toronto Qs
Favourite local restaurant:
I love all the restaurants in Kensington market but my favourite has to be Seven Lives Tacos.
Favourite street in your city:
Queen and Bathurst area, lots of memories were made there and it's always full of action and diversity!
Favourite park in your city:
Trinity Bellwoods, I love to bring my dogs to the bowl and work out by the hills. Great spot to hang out with friends. It's also where I met my now partner 4 years ago.
Favourite music venue in your city:
Coalition was an all-time favourite, sadly it closed down right before covid hit, but the newly opened Cat on Q is really promising!
Favourite music store in your city:
Rotate This. Great album finds all the time!