Dani Doucette is unapologetically herself, and her songs are captivating, autobiographical and motivating. Her debut EP brings to her listener's ways of working through your thoughts, and ways of figuring out the world through song. Dani has finally found a way of catching up to herself, and Run With Me invites the listener to catch up too.
This collection of songs is exactly that, a sonic tribute to thinking out loud, and a way of finding your way through the fog, together. Run with Me is not a concept EP, but rather a curious collection that reflects the way the mind wanders. It's about gathering your thoughts, getting yourself together being transparent and willing to show the world your journey.
Although recorded, mixed and mastered in 2020/2021, these songs feel like they're a lifetime in the making. The songs take you on a trip through pop, while taking detours at r&b, electro-pop and house.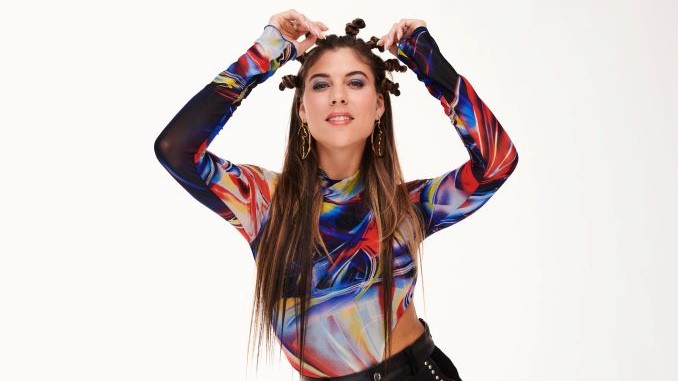 Name:
Dani Doucette
Genre:
Pop
Founded:
2020
# of Albums/EP:
1
Latest Album:
Run With Me
Latest Single:
"Making Moves"
Latest Video:
Favourite musician growing up:
Alicia Keys and Amanda Marshall.
Favourite musician now:
Halsey.
Guilty pleasure song:
Anything ROBYN.
Live show ritual:
Overthink everything then swallow my fears and get on the stage and slay.
Favourite local musician:
Can't pick! I celebrate and enjoy listening to so many locals. I'll say Logan Staats though, he's on a mission and using his music platform to create change.
EP or LP?
EP—6 songs with a secret intro
Early bird or night owl?
Night Owl all the way. Usually waking up even more at 3 am to write. My mind never stops.
Road or studio?
I love going show to show, it gives you the opportunity to really live in your music. But I think my creative nature is stronger and I do love the discovery of a new song in the studio. So…both?
Where can we follow you?
Facebook | Instagram | Website
***
Rapid Fire Toronto Qs
Favourite local restaurant:
DOVA, an amazing local spot Rob and I love to go to on a date night.
Favourite street in your city:
Mine, cause I know everyone.
Favourite park in your city:
Riverdale park. It has one of the original farms from the 1800s, and Cabbagetown is just a beautiful part of Toronto to live in.
Favourite music venue in your city:
The El Mocambo is amazing. Best sound system and intimate environment.
Favourite music store in your city:
Steve's music has great staff.