Sure, gifts are appreciated but ask any mom and she'll tell you it's time that she wants. Whether it's brunch with the family or time on her own, we've got a few ideas of what to do this month in and around the city.
I AM HERE: Home Movies and Everyday Masterpieces is the latest exhibition at the Art Gallery of Ontario. The vast 5th floor space explores how we've documented our cherished and everyday moments in life. From early cave dwellings right through to today's TikTok generation it's a fascinating look at captured moments of life. Categorized by titles popular songs (We Are Family, Everyday People, Dance to the Music are examples), it's a thoughtful exhibition that includes home movies, photography, artwork, letters, objects collected, and music from everyday people as well as icons including Andy Warhol. You may even want to get mom a year-long membership.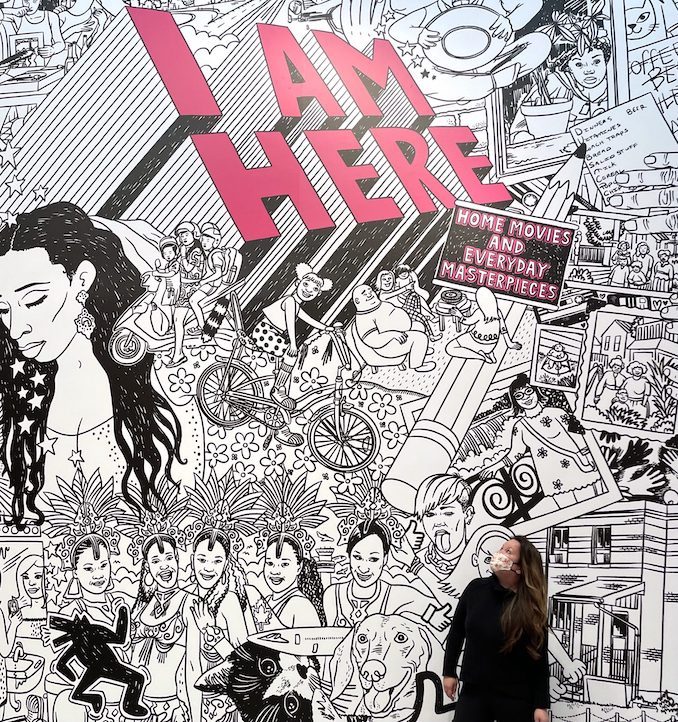 Immersive Frida Kahlo: at 1 Yonge Street. From the producers who brought the wildly successful Immersive Van Gogh, Immersive Klimt, Robert Lepage's Library at Night and others comes this latest larger than life moving exhibition based on the works of artist Frida Kahlo. What makes this extra special are are rarely seen family photos that tells the story of the famous artist. When we recently met with Kahlo's family members they explained that they wanted share insight from their perspective and were very involved in creating this experience with Lighthouse Immersive. "Everybody knows the sad Frida or the strong Frida," said Mara de Anda, great grand-niece of Frida Kahlo. "But we, the family, have this other side of Frida to share. The HAPPY Frida. The loving, caring, and warm Frida. We are living in times of pandemic and war so with this kind of project, we want to inspire people to be better and to explore themselves."
Princess Diana: Accredited Access Exhibition: at Casa Loma. One of the most popular Royal Family members has a full photo exhibition on display at Toronto's landmark castle. Over 100 of the most iconic images of the "people's princess" are displayed throughout the upper level corridors and private residential areas. What makes this a must-see for Princess Diana fans are the personal and never been told stories behind the lens as shared by Official Royal Photographers Anwar Hussein and his sons Samir and Zak. This self-guided tour includes audio accompaniment (devices provided). Make it extra special and add on the traditional Mother's Day High Tea experience.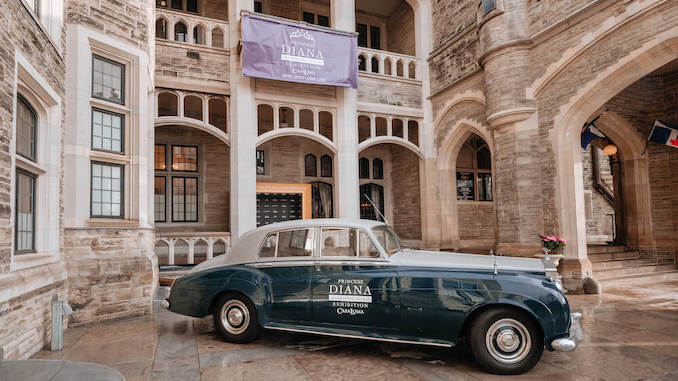 IMAGE? The Power of Visual at the Aga Khan Museum: one of the most stunning places to be just a quick drive from downtown. This museum's permanent collections are something to behold with artifacts and art from historically significant Muslim civilizations as well as contemporary Muslim communities and diasporas around the world. The core of its Permanent Collection — spanning a vast geographic area from Spain and North Africa in the west, across the Middle East, to South Asia and China in the east. A new exhibition titled IMAGE? The Power of Visual explores image-making over the centuries through the lens of historic and contemporary artworks from diverse Muslim cultures. The 62-piece exhibition reflects on humanity's timeless preoccupation with images and explores their capacity to project power, reflect inner spiritual or poetic visions, give expression to ideals held dear, or express key aspects of identity.
Jake Epstein's Boy Falls From Sky: at the Royal Alexandra Theatre (Mirvish). Toronto's very own actor, performer, and writer takes to the stage in this autobiographical musical. You may know him from his Degrassi days or may even have seen him on Broadway in Spider-man: Turn off the Dark or originating the role of Gerry Goffin in Beautiful: The Carole King Musical. This show is about show business and his experiences that starts with his childhood belting out show tunes on family road trips to the unforgettable (sometimes embarrassing) moments in auditions and on stage. It's a story of life and following your dreams even though it may not always be easy, memorable but not easy. It's fun, witty and ever so charming. You may also want to look at upcoming shows & Juliet (from the Emmy-winning writer of Schitt's Creek) and Harry Potter The Cursed Child.
Toronto International Storytelling Festival: May 6 to 15. Mom was your favourite storyteller? Then take her to this 43rd annual festival  that celebrates live storytelling, traditional and contemporary that promotes the sharing of values and cultures. Performers include Dwayne Morgan, Jenny Blackbird, Andrea Thompson, Albert Dumont, Alton Chung, Denise McLeod, and many, many more! Events happening in -person and online.
Willner Midge Gallery: Dawn of Life at the Royal Ontario Museum: recently opened is this spectacular new exhibition hall dedicated to nearly 4 billion years of our planet's life. Almost 1,000 fossil specimens — more than 60% of them Canadian represent the dawn of life on this planet and are featured in this hall. The exhibition includes artist reconstructions, interactives and digital technologies to help visitors understand the staggering evolutionary journey reflected in the ROM's fossil record. "Evolutionary game changers", considered key moments in the story of life on Earth, help to understand more about the world we know today. A very cool family outing for all ages! While you're there, if mom is an avid photographer or appreciate incredible details be sure to check out the Wildlife Photographer of the Year exhibition also taking place at the ROM.
Cirque de Soleil's KURIOS: Cabinet of Curiosities:  has been getting enthusiastic press wherever it lands, heralded as a return to "classic" Cirque. The story follows an ambitious inventor who defies the laws of time, space and dimension in order to reinvent everything around him. Suddenly, the visible becomes invisible, perspectives are transformed, and the world is literally turned upside down. One Very Big Top can now be spotted along Lake Shore Blvd E., looming some 65 feet above Ontario Place. Mom's go free on Mother's Day! See details on their site.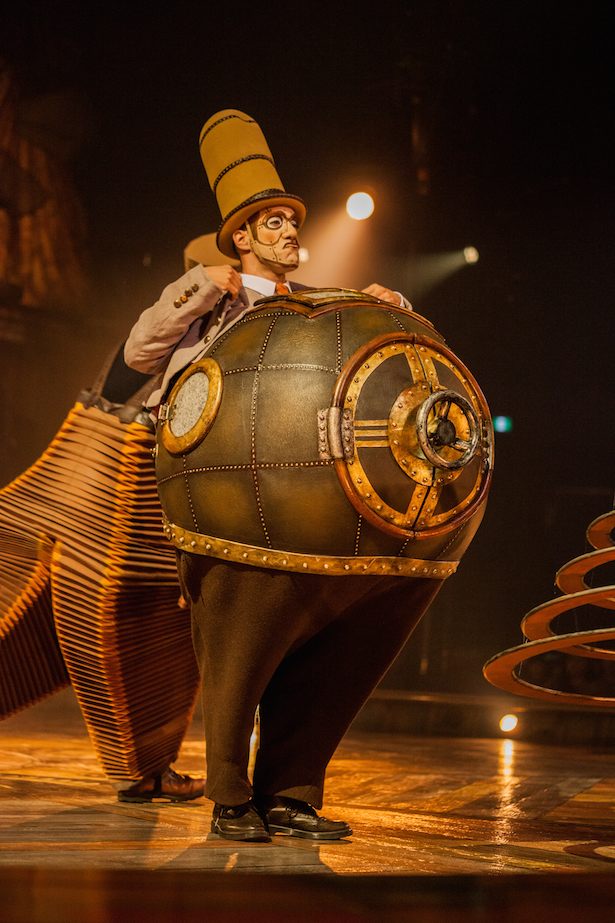 Elmwood Spa: 18 Elm Street. There's a reason why this day spa in the heart of the city continues to thrive. Their multi-level complex located in a heritage landmark building knows how to pamper moms from head to toe. Staff are attentive and here to make all the stresses disappear even for an afternoon. Mother's Day packages are now available through their site – a few include three-course lunches to make it a complete outing at very worthy price points. Send mom on her own or spend time with her.
Fleurs de Ville FEMMES at Bloor-Yorkville from May 4 to 8. Toronto's top florists bring this one of a kind event with 35 unique displays made of fresh florals. Sculptures will be on display throughout the area. This year's theme celebrates culturally, politically and historically significant women including Catherine O'Hara and Margaret Atwood. All free to view. Tie in brunch or dinner at our nearby favourites including Joni Restaurant –  (Park Hyatt), Cafe Boulud (Four Seasons), and Eataly (Manulife Centre). For epic views visit the Writers Room Bar on the sweeping 17th floor where legendary literary icons have found inspiration.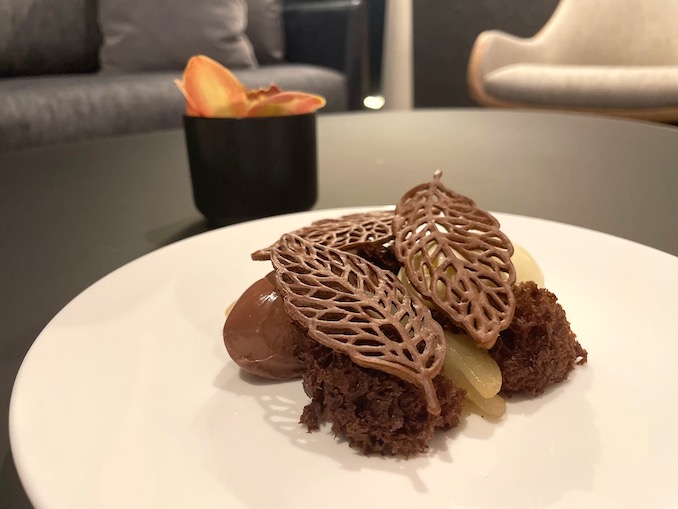 DINING AROUND TOWN:
If you're looking for places to bring mom for a special meal, check out a few of these impressive spots:
J's Steak Frites recently opened on Queen West (formerly Dandelion) with one dish in mind. Steak. Frites. This concept has taken off in popularity in Paris and it makes sense for us moms who are just too tired to make any more decisions. Feed me and do it right. Guests can still decide on how they'd like their juicy locally sourced Canadian AAA striploin cooked. Drinks and desserts are also on the menu.
Selva is an unforgettable dining experience featuring an immersive multi-sensory night and dishes created by Toronto's much loved Chef Nuit Regular (Pai, Kiin, Sabai Sabai, Sukothai). Vibrant colours of this neon jungle blaze the space of this restaurant/bar and the artistic dishes really play with your senses. It's not what you expect and surprises await. Great for the adventurous mom.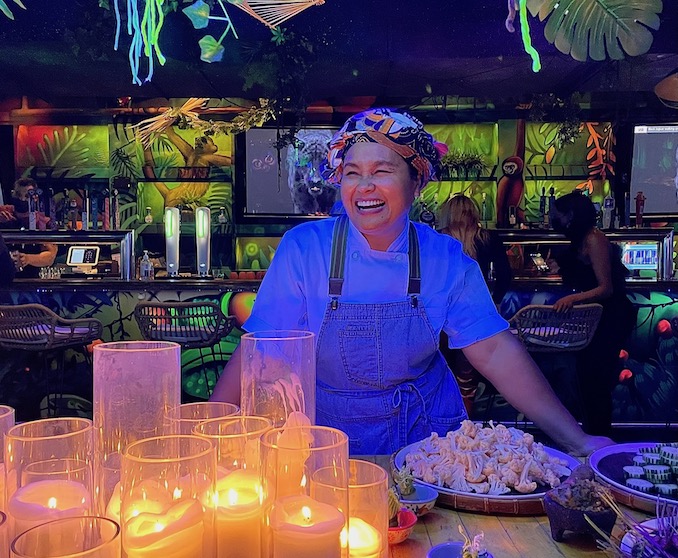 Trattoria Milano tucked away in the corner of Eataly Toronto is this quieter restaurant that features traditional Milanese fare. Yes, Italian cuisine differs with the regions! Not to be missed is their Osso Bucco, the Milanese fried meatballs, the famous risotto a la milanesa Zafferano, and the La Tradizionale Cotoletta alla Milanese — a traditional "Elephant Ear" Thinly Pounded Montpak Farm Bone-In Veal Chop. The restaurant also has a very impressive and extensive Negroni program as well. Great for mom who's always talking about her travels to Europe. Oh soon enough!
Casa Madera at 1 Hotel recently made a splashy opening. From Noble 33 – a hospitality group from Los Angeles this over-the-top restaurant is ideal for that mom who loves to be in the latest buzzy hotspot. Dishes are made to impress with Chef Olivier Le Calvez at the helm. Wow factor offerings includes seafood tower and Wagyu Tomahawk. Their Cristalino dessert is a showstopper (at $125) and yes, incorporates Cristal champagne. Cocktail list pays homage to the elements of life – earth, air, water, and fire. But if mom prefers something more farm-to-table with all the freshness of the joyful springtime then take her to 1 Kitchen Toronto (also located at the 1 Hotel). Here you can indulge in a delectable brunch  with mom including classics (hello eggs benny!) and a few more surprising delicious offerings — sweet potato waffle with buttermilk fried chicken (optional) is just an example! A fresh, bright and cheery spot for all ages.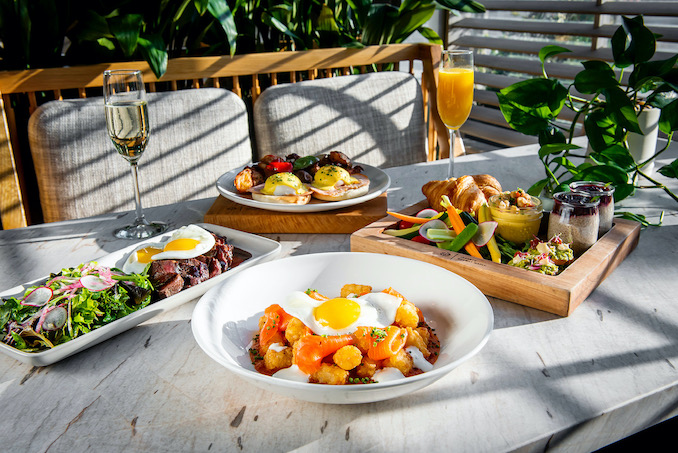 Craig's Cookies are perfect for mom if she's not ready to go out just yet. Surprise her with a full box of the yummiest cookies in the city (delivery options available and they will ship across Canada).  They flavours are surreal. Cherry Blasters, Fuzzy Peach, Twix, Bounty, Nutella..the flavours go on and on. But really, Cherry Blasters are my favourite in case anyone is asking. Pre-order to claim your lot.