The Princess Diana Exhibition: Accredited Access was designed to be showcased in typical urban event venues. But, for the just-launched Toronto exhibit, the ever-enchanting Casa Loma seemed the most fitting for an affair celebrating the beloved princess — even if she did (brilliantly) break the royal mould.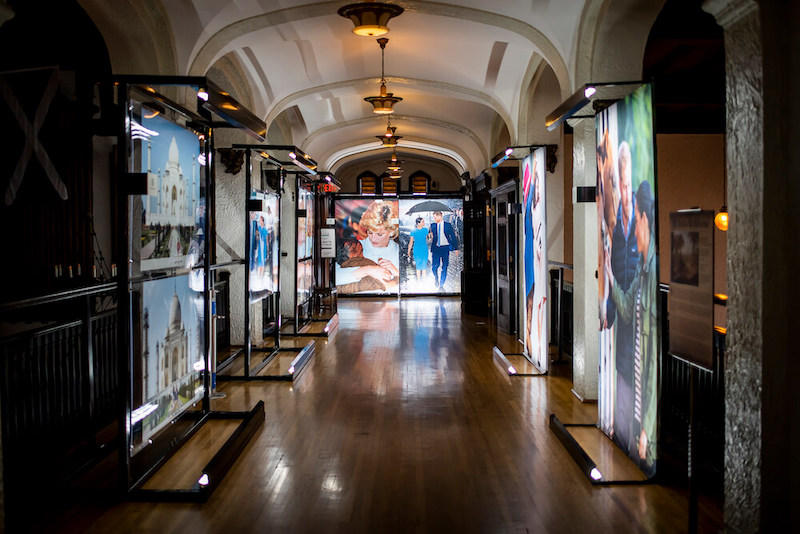 "We got to bring the princess to a castle; that feels very serendipitous, and that makes this experience feel more real and more authentic," says Cliff Skelliter, the exhibit's creative director.
Princess Diana Exhibition: Accredited Access invites guests on a journey through the historic castle, as they get up close and personal with the life of the princess through an intimate new lens. For the first time, world famous Royal Photographers, Anwar Hussein and his two sons Samir and Zak share collections of their original images and the personal, never-before-told stories behind them.
The exhibit takes guests on an experiential walk-through documentary of photography and art, narrated by Anwar Hussein and his sons. The Husseins collectively spent four decades working side by side with the iconic princess and her family and reveal what they witnessed first-hand, both in public and private moments.
Guests are guided through an elaborate 60-minute journey featuring six different themed sections: The Photography Dark Room, Growing, Glam, Crowing Glory, Humanitarian, and Unguarded. They're greeted with larger-than-life images — some they will likely recall from years past — as they hear first-hand accounts as told through the lenses of Anwar, Samir, and Zak via the complementary audio guide.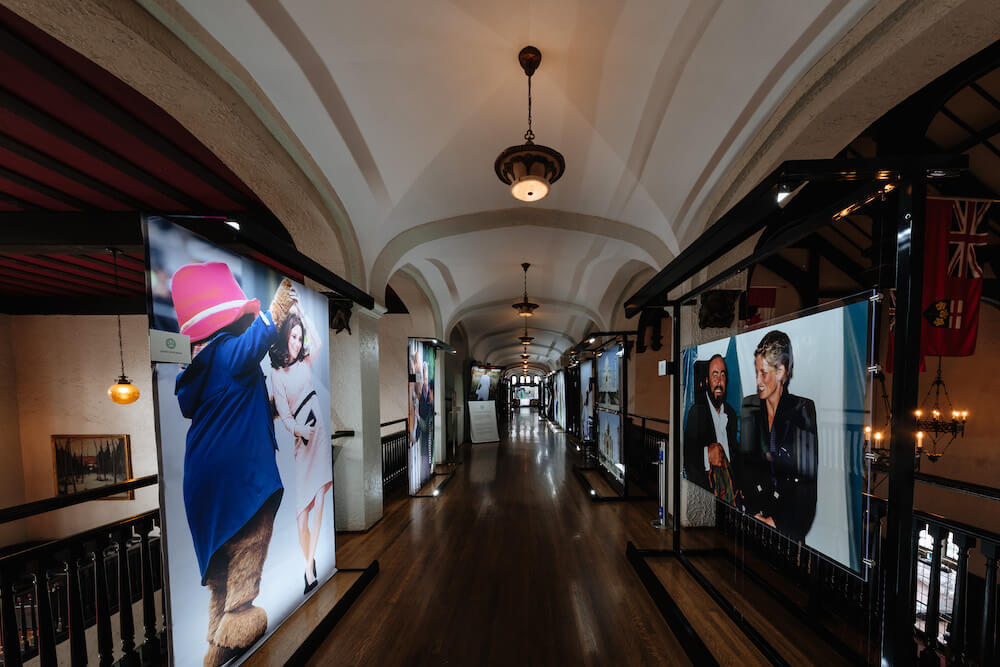 Nearly 25 years after her untimely death, the collection celebrates the life of Princess Diana and her emotional — sometimes misunderstood, but relatable — path as she modernizes motherhood, revolutionizes fashion, and forgoes the stiff upper lip in favour of showing the world how to be human. Upon hearing the intimate stories behind the images, it's impossible not to fall in love with her a little more.
"We wanted to tell a story about a relatable person in a highly unrelatable situation," says Skelliter. "And that's what got us so excited about Princess Diana. This is a person who transcends time; you look at her back in the 80s and the early 90s and the way she represented herself — she didn't have a PR agency telling her what to do or walking her through the steps. She was making it up in real time. She's highly inspirational. She also showed compassion in a way through which we can all learn. So, when you walk through the exhibit and hear the stories and look at the photos, you're supposed to be inspired and feeling good about the world and humanity."
 The exhibit has the potential to leave guests feeling nostalgic, sad, and inspired all at the same time. It will evoke memories of all sorts — from the time your mom cut her hair to be like Princess Diana and the unforgettable 80s fashion, to heart-warming times when Diana made headlines for her humanitarian efforts and ability to gracefully connect to people of all backgrounds.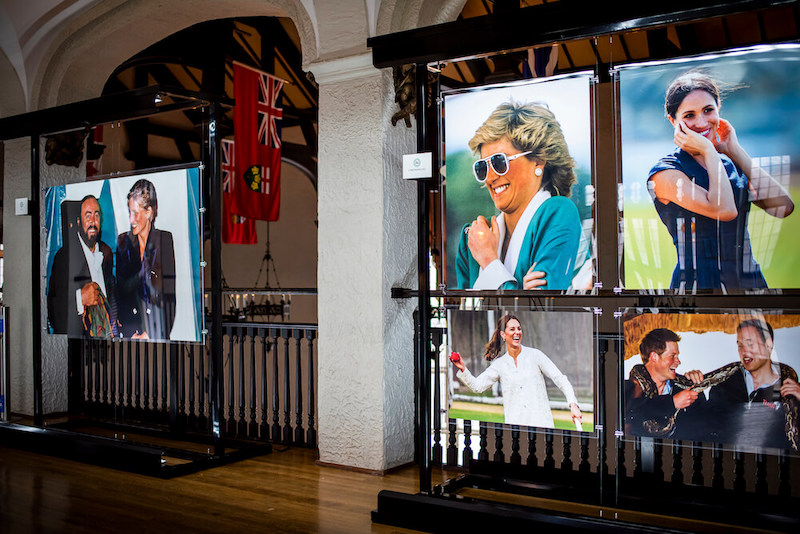 That is, if you're old enough to remember, it will. But even if you're not, each visitor will feel like they've gotten to know the iconic princess a little more. They'll learn, for example, how Diana cried after receiving roses from a young child during a trip to Scotland because Prince Charles never gave her roses — something that would inspire Anwar to photograph her receiving roses from people around the world. Or how shots of Diana leaving the gym or on the ski slopes were the result of a conversation with Anwar about him wanting the world to know how health conscious she was and be inspired by her.
Of course, there's also photos of Diana in her famous, jaw-dropping "revenge dress" shortly after Prince Charles admitted to an affair — something most could already guess the backstory about.
The exhibit's Canadian debut comes after a successful stint in Los Angeles and the launch of a current display in Chicago. "Liberty Group is thrilled to be the first to host this stunning exhibit in Canada, showcasing the personal tales springing from the trusted relationship between Diana and Anwar Hussein, to shine a new light on one of the most photographed women in the world," said Nick Di Donato, president and CEO, Liberty Entertainment Group. "Included in CNN's top immersive experiences in the world, this first-of-its-kind exhibit of exclusive stories and photo ops will amaze visitors of all ages, transporting them back in time to that exact moment of history."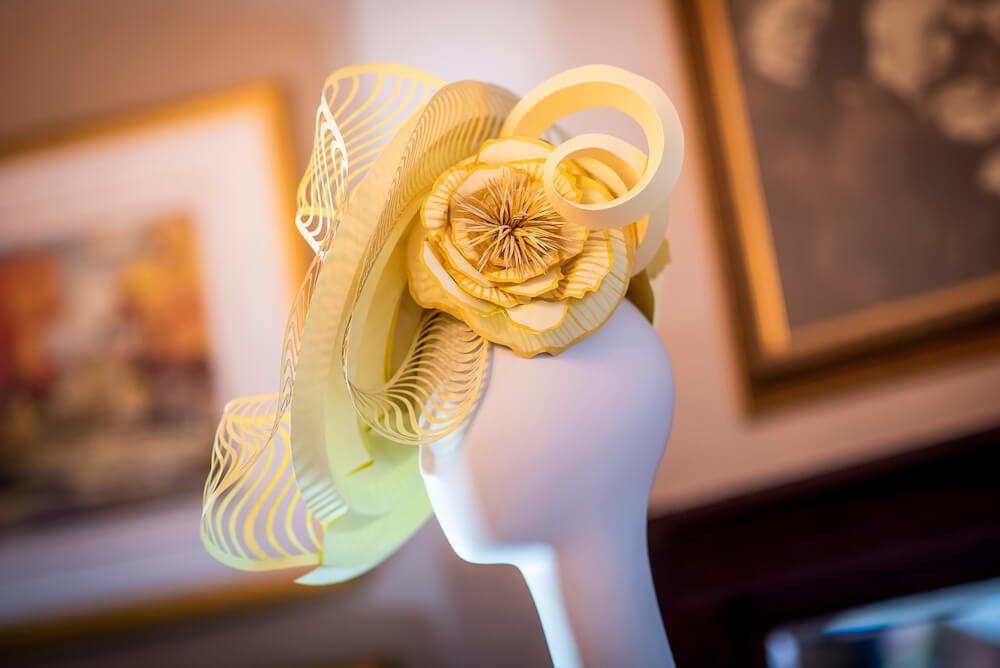 While a slew of photos of Queen Elizabeth are absent from the exhibit, Prince Charles makes a few appearances. The exhibit also features photos of the younger generation of royals (and former royals), with photos of William, Kate, Harry, and Meghan.
Complementing the images, bespoke art installations from renowned multimedia artist Pauline Loctin have been developed exclusively for Accredited Access and are inspired by some of Diana's most famous moments.
For those looking to make a night out of it (complete with a royal meal and regal price tag), can purchase VIP dinner packages for the celebrated BlueBlood Steakhouse at Casa Loma ($235 plus tax and gratuity each), which include a prix fixe menu and admission to the exhibit. Regular tickets cost $30 Sunday to Thursday and $35 Friday and Saturday.
Princess Diana Exhibition: Accredited Access will run until June 12, 2022.