There's a new show cooking up! Wall of Chefs will have Canada's most notable chefs assemble to judge amateur home cooks in a series of delicious and difficult challenges.  The goal? To show that they can handle the heat in the kitchen and impress the palates of the chefs on "The Wall". The winner will also take home $10,000 and bragging rights, of course. The new series premieres on Food Network Canada on February 3, 2020 at 10:00 pm ET/PT.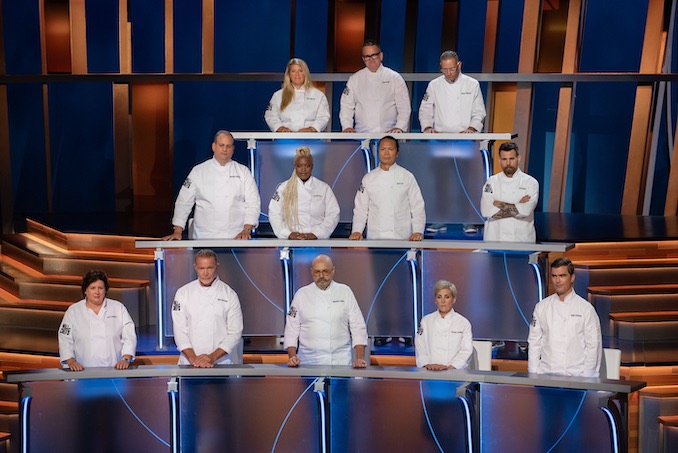 Each episode puts four home cooks through the intense competition in a state-of-the-art kitchen under the watchful eye of "The Wall" – a panel of star-studded and celebrated chefs. Intimidating? For sure! I know I couldn't handle the pressure.
One of the big names on the judging side is Toronto-based Chef Lynn Crawford (Ruby Watchco, The Hearth) who is one of the country's most recognizable faces on the culinary scene. No stranger to challenges in the kitchen, Chef Lynn tells us in this particular cooking showdown series, she'll be most interested in what the contestants bring to the table — taste, creativity, execution and presentation of each dish she will be critiquing.
With over 25 years of experience, Chef Lynn has been on multiple food shows either as a judge or expert including Top Chef Canada, Chopped Canada, and Iron Chef Canada. She makes regular appearance on shows including The Marilyn Denis Show and The Morning Show. Chef Lynn is an award-nominated cookbook author. She's also a strong advocate for sustainable, farm-to-table, and supporting local food sources.
What drew her to this show she tells us was first and foremost,  getting to work on The Wall with so many amazing and talented celebrity chefs from around the country. "It was such a wonderful opportunity for us all to get together!" said Chef Lynn. "Wall of Chefs really is the ultimate cooking challenge show for the home cooks because they're truly up against the best of the best."
When it comes to the contestants, Chef Lynn has been really impressed. "The extraordinary talent that the home cooks presented was so inspiring. It was incredibly exciting to watch them work and it really makes my heart full to see that there are so many talented and passionate cooks out there that love the craft just as much as I do!"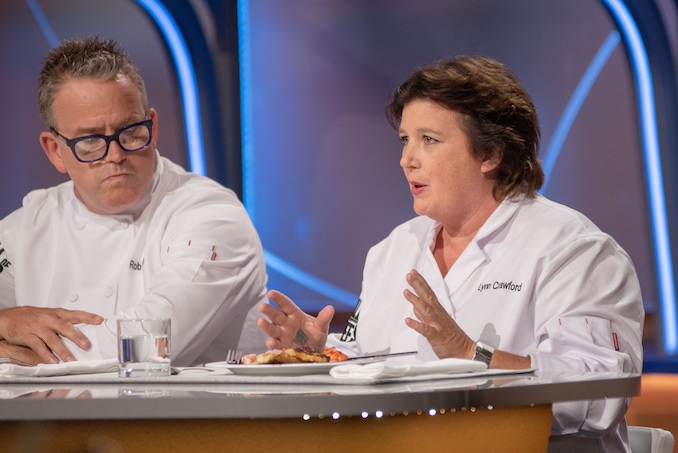 For amateur chefs who dream about having their own restaurant, Chef Lynn offers advice of having a real passion for cooking and a real desire to learn and to grow. Also a desire to exceed diners' expectations.
Chef Lynn's longevity in the food scene is admired by many. She tells us the secret to her staying power is "to surround yourself with a very talented team and wanting to do the very best each and every day. Also, having the utmost respect for and fostering positive relationships with the famers and growers who provide great product to cook with is extremely important."
We were also curious about what food trends should go away? "I can't think any of food trends in 2019 that I would want to put on the backburner, but you never know what 2020 will bring, so stay tuned!"  Chef Lynn also believes that farm-to-table is still one of the most important movements in the kitchen and continues to be strong as ever whether you're dining out or at home cooking for your family – and by the way, cooking at home for your family and with your family is so vital. Together time is important she tells us and we agree!
As curious home cooks, we had to ask what was in her home pantry. Chef Lynn tells us she always has Parmesan cheese, Gochujan, pesto, olive oil, olives, lemons and limes.